A Murder Mystery Masquerade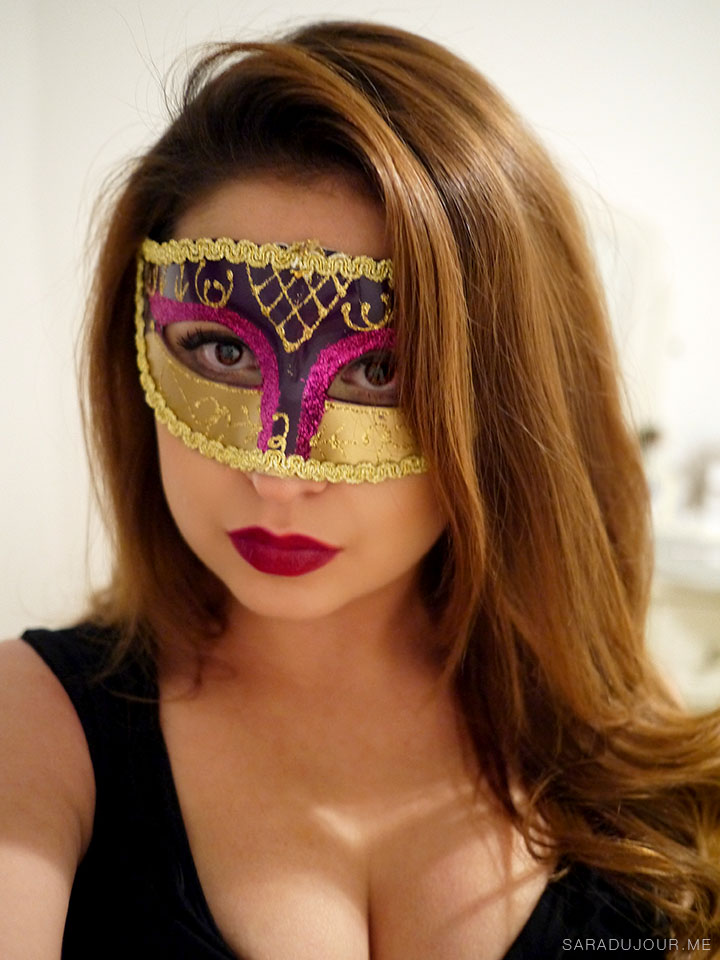 This past weekend I attended a very special party. A masquerade! And as if that weren't cool enough – a murder mystery masquerade! It was an exciting and surprise-filled night, but before I get into all of that, why don't you come and get ready with me?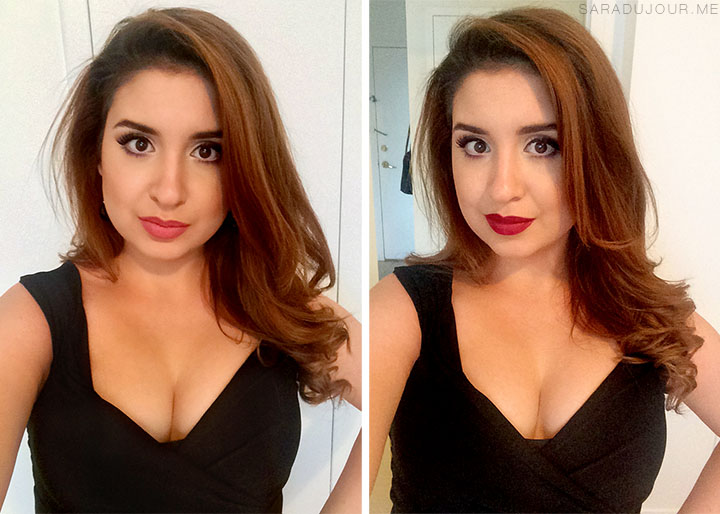 I styled my hair into loose waves (as per usual) with my ghd Classic 1 Inch Styler, which, in my humble option, is the greatest tool a frizz-prone gal like me can have. As for my makeup, I originally tried it out with a more nude-toned lip, but then decided the occasion called for a bit more drama, so pumped it up to a deep burgundy. Which do you prefer?
To get this lipstick shade, I mixed two colours: MAC Rebel and MAC Viva Glam I.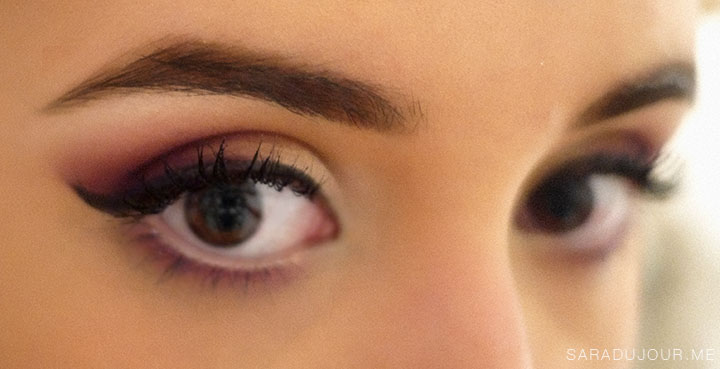 As for my eye makeup, I went with a subtle purple and pale gold smokey eye with winged eyeliner: my all-time favourite, Stila's Stay All Day Waterproof Liquid Liner. I had originally planned to wear false lashes, but couldn't be bothered when it came to it. (Which, in retrospect, was a great idea. Though false lashes look great, it was nice not to have to worry about them ungluing throughout the night – which was a long one!)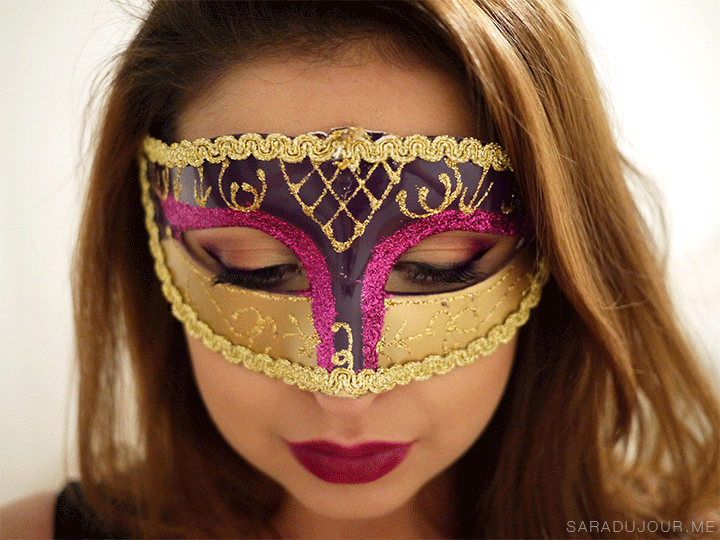 Then it was time for the mask. I actually ordered a very different mask online from Etsy, but unfortunately it didn't get delivered on time, so I had to do a last-minute, day-of dash to the nearest pharmacy to pick one up. I had hoped to find an elegant black mask, but it was slim pickings. I settled for this purple and gold one, which had an extremely tacky plume of feathers erupting from the top, glued on with a giant purple gemstone in the middle and a ribbon on one side.
I had to do some quick DIY, which basically involved ripping off all those elements as best as I could, and cutting a bit off the top. In the end, I think it turned out okay.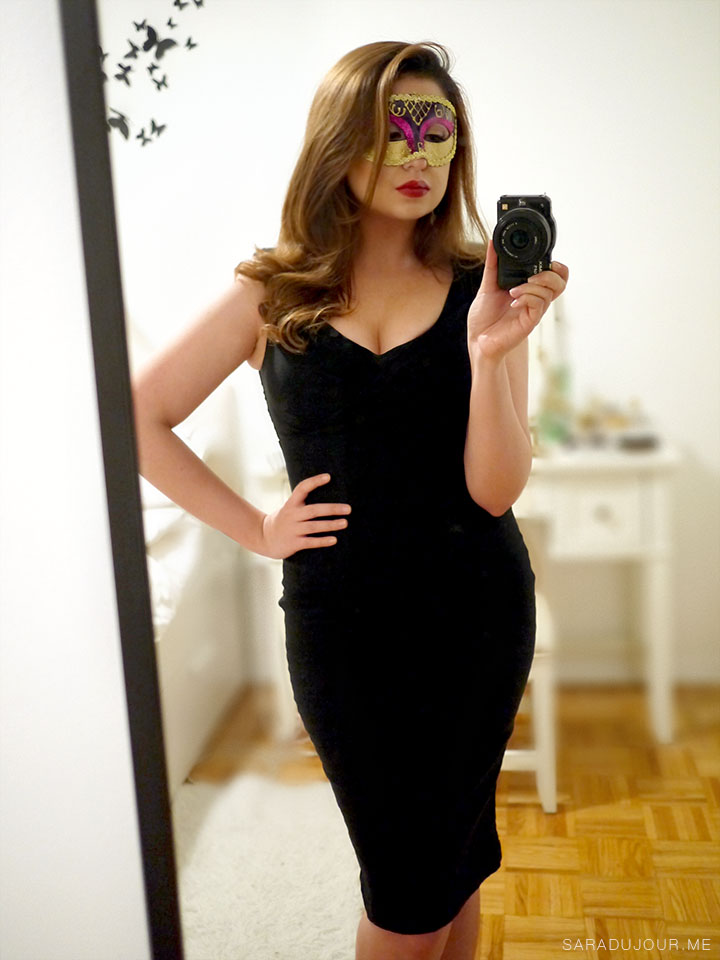 For my outfit, I went with one of my favourite pieces in my closet, this gorgeous, retro-inspired Lady Love Song black dress from Modcloth. I love this dress so much, I have it in red, too. I stayed away from jewelry completely, apart from a simple pair of black drop earrings.
[show_shopthepost_widget id="331424″]
Then it was time to visit the birthday girl, Wendy, who wore her very own lovely little black dress!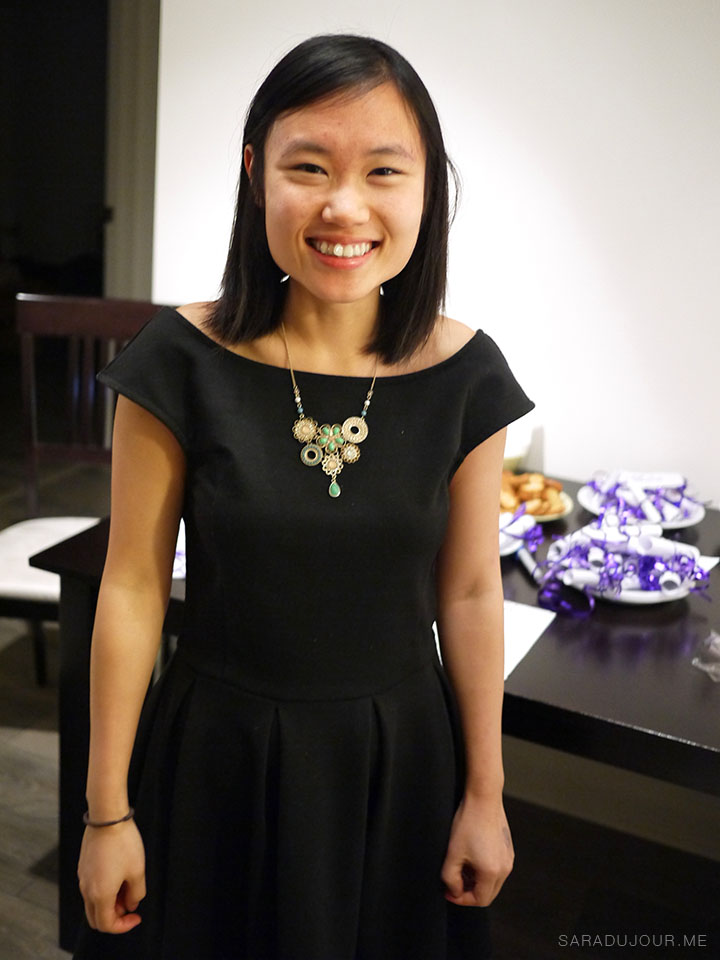 She quickly donned her party hat, which really just completes the look, I think.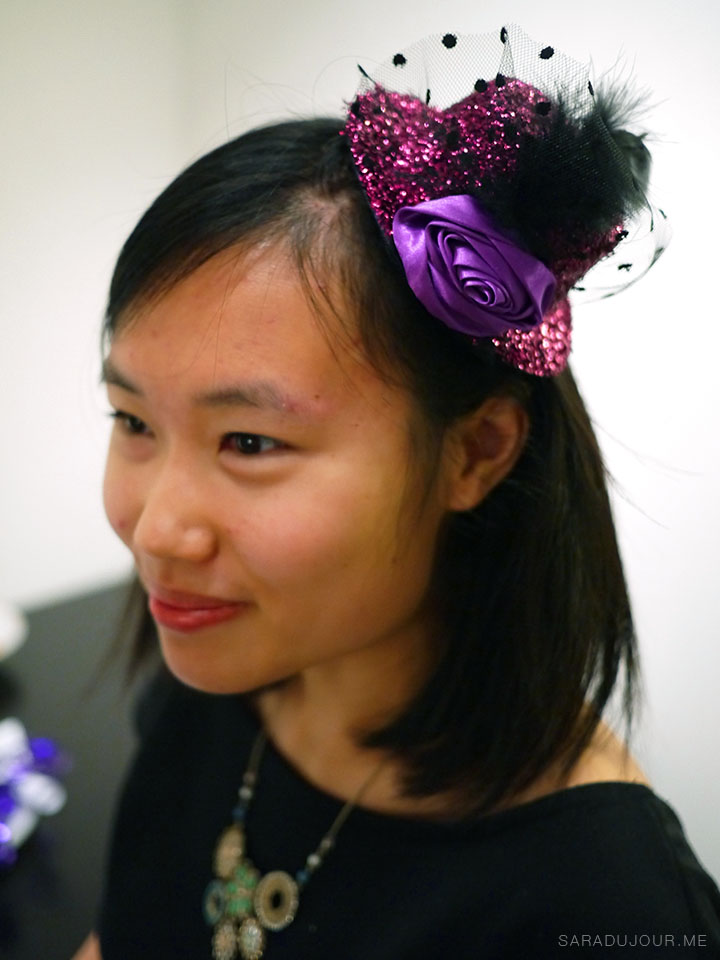 I arrived a bit early along with two others, so we all helped with the set up. I was entrusted with hanging up streamers all around the condo, blowing up balloons (which, with lipstick, is no easy feat), and curling ribbons for the rolled up, top-secret murder mystery clues.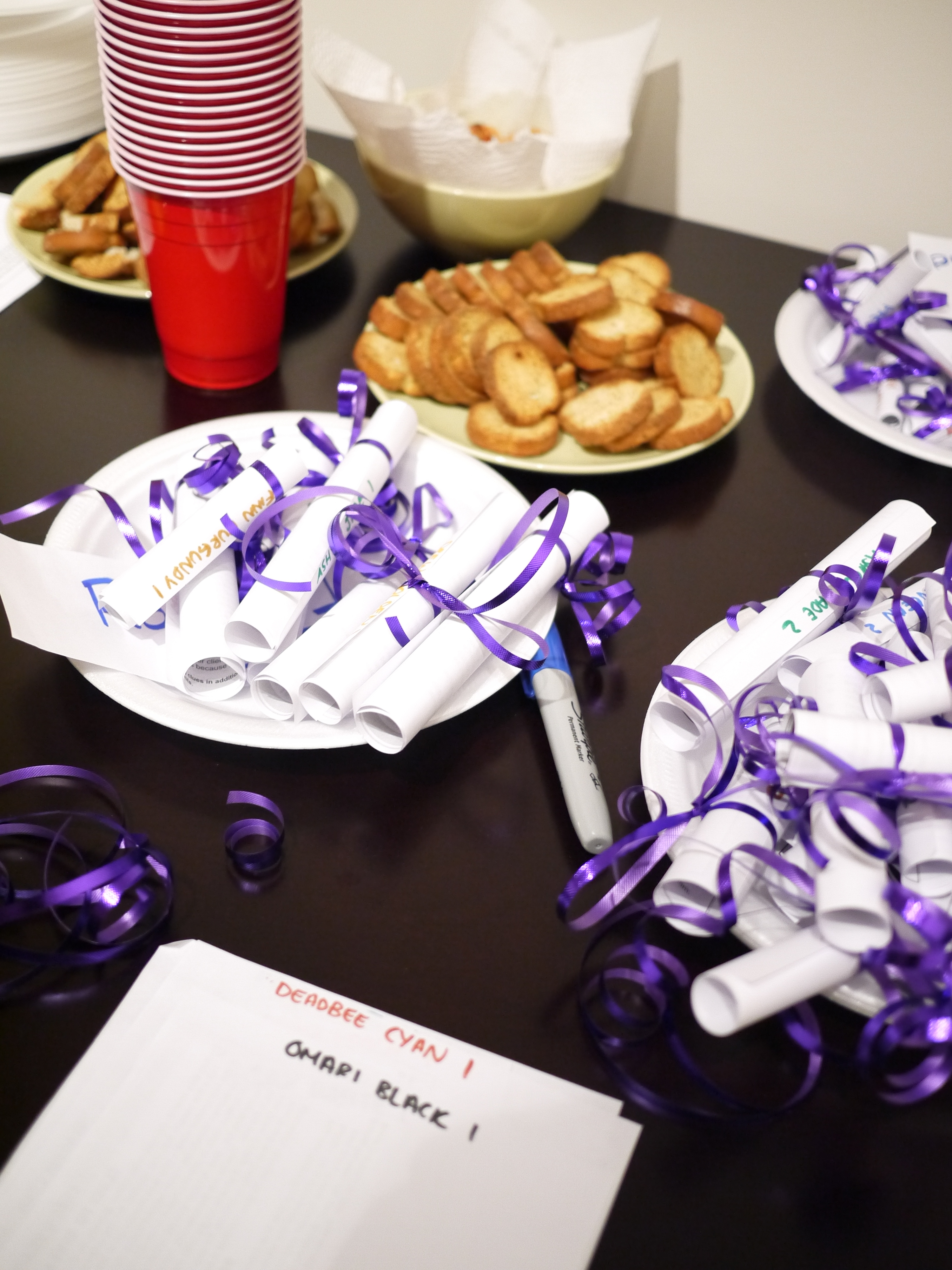 Wendy and Daniel laid out a wonderful spread of appetizers, which kept us all happy and nibbling as we set to work.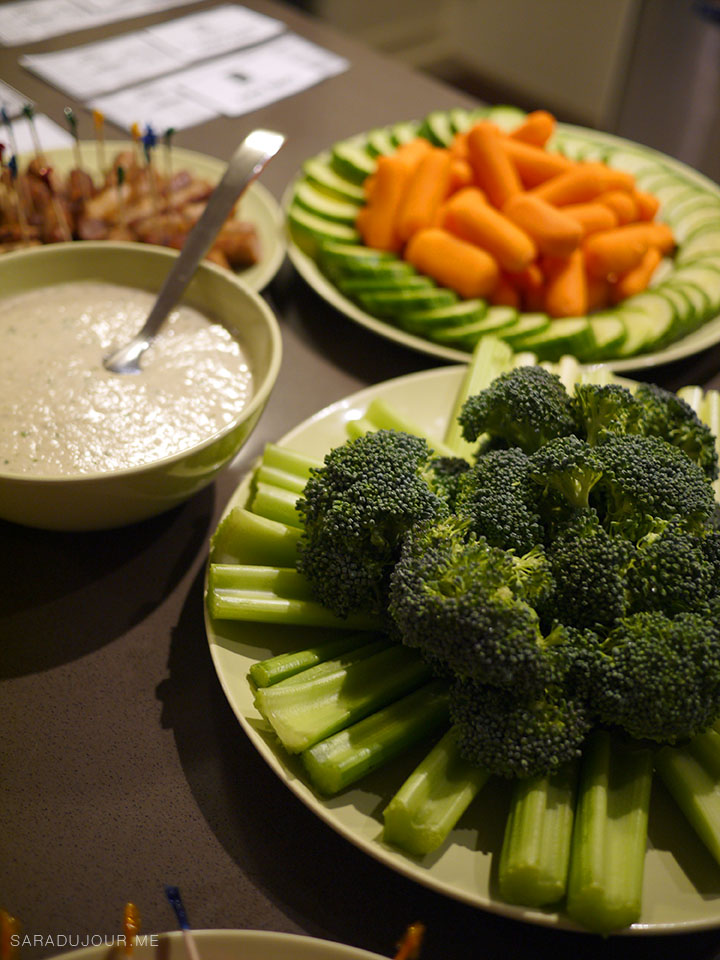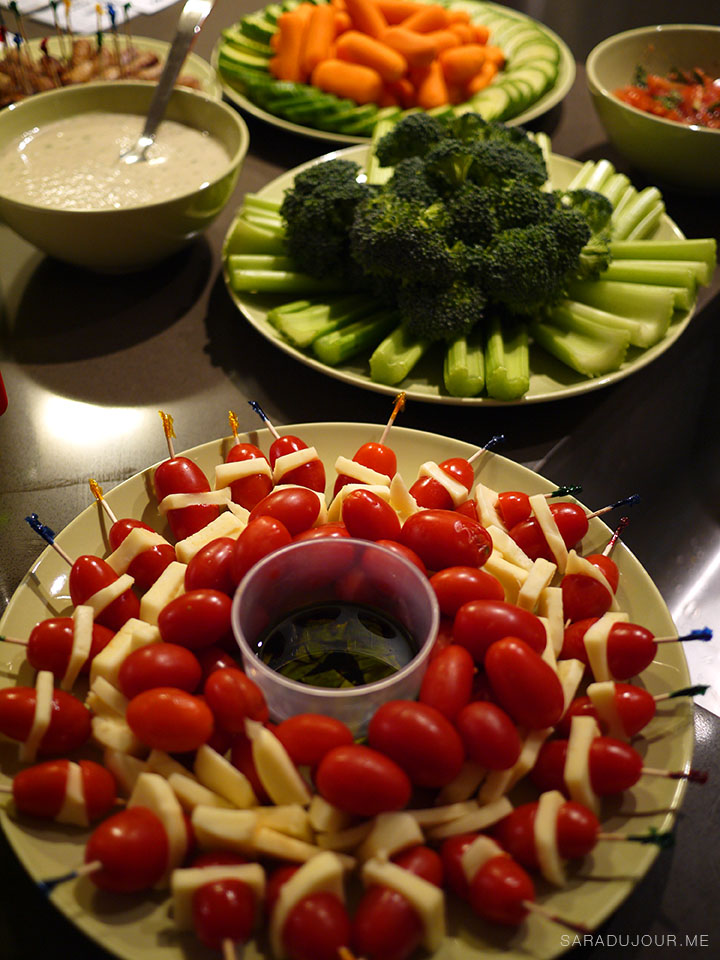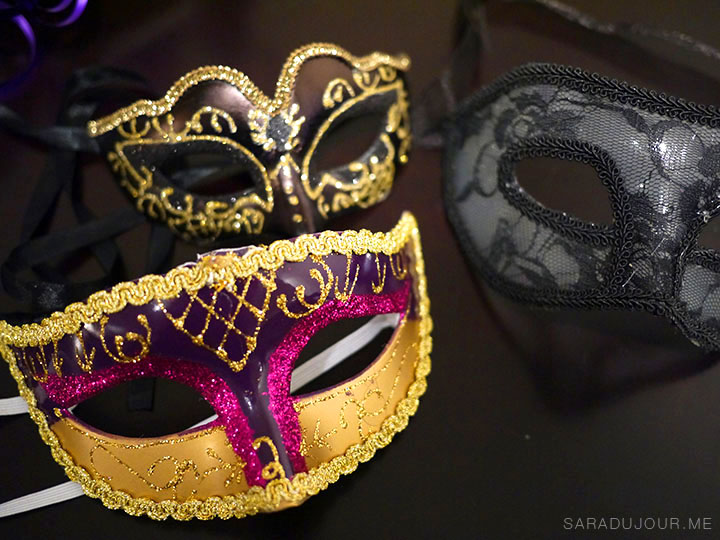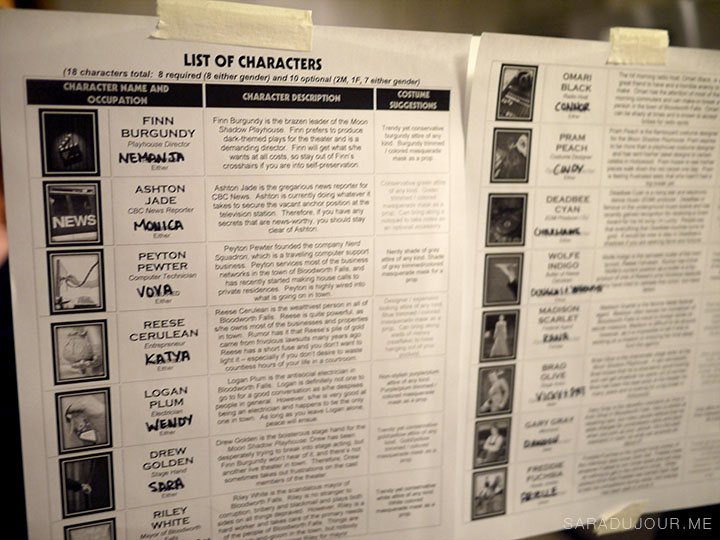 Each party guest was assigned a character, with their own backstory and everything! Funnily enough, all the characters had colours for last names.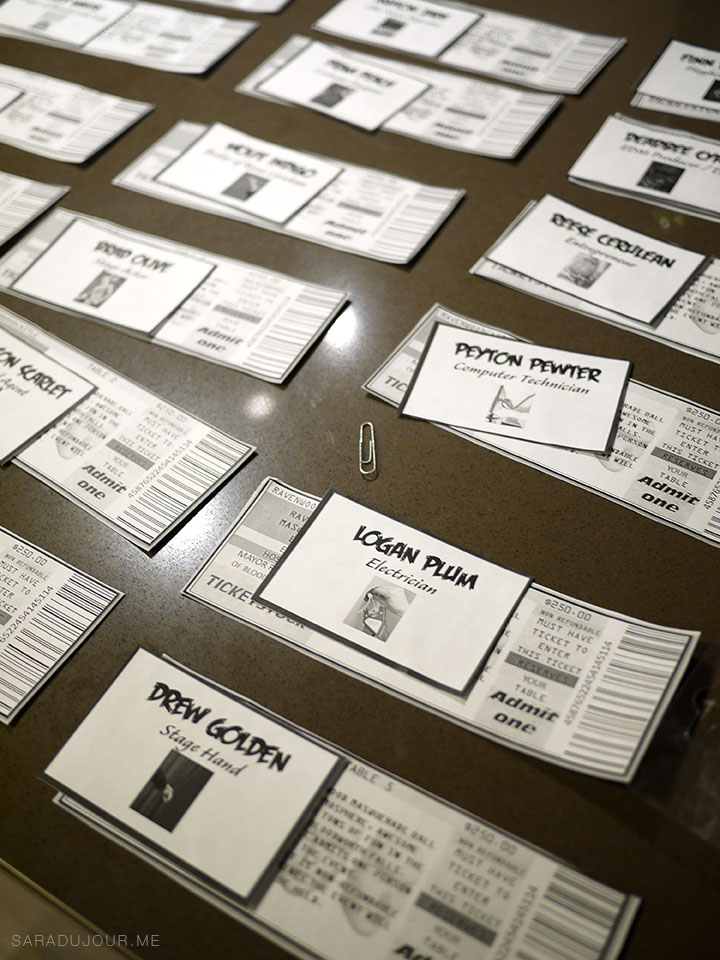 We all got character name tags, as well as "tickets" to the masquerade we were attending, thrown by the mayor of the small town we were all residents of – all of which is part of the murder mystery storyline.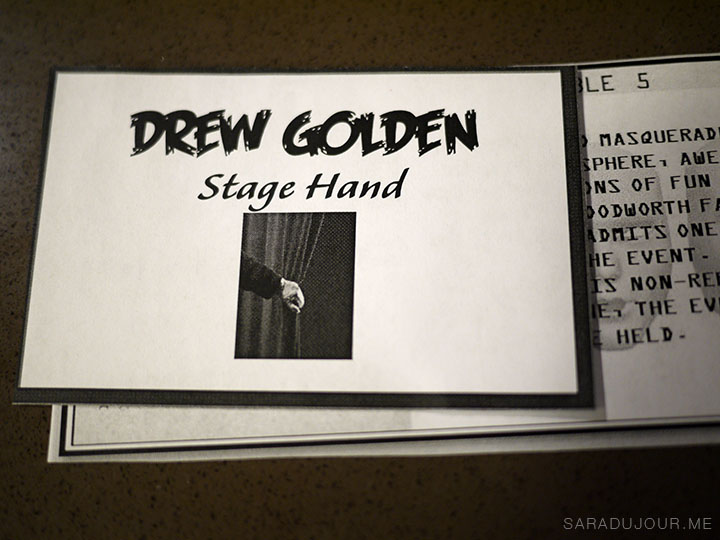 I was assigned Drew Golden, a stage hand with aspirations of stepping into the spotlight – if only the director of the theatre troop would let me!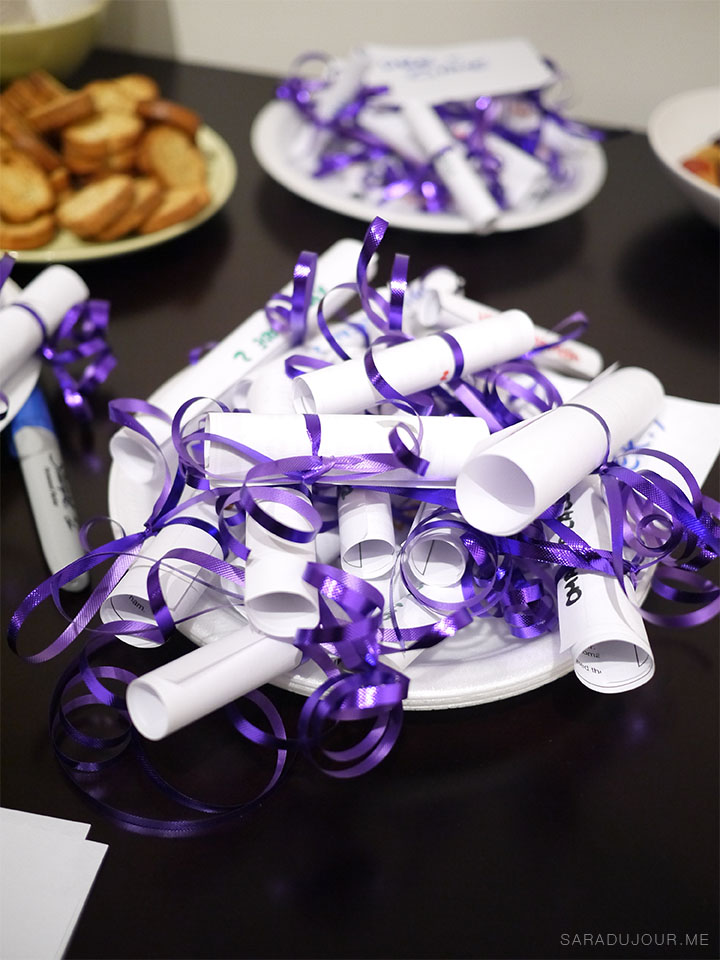 Just as we finished setting up everything and tying up all the clues, the rest of the guests began filtering in.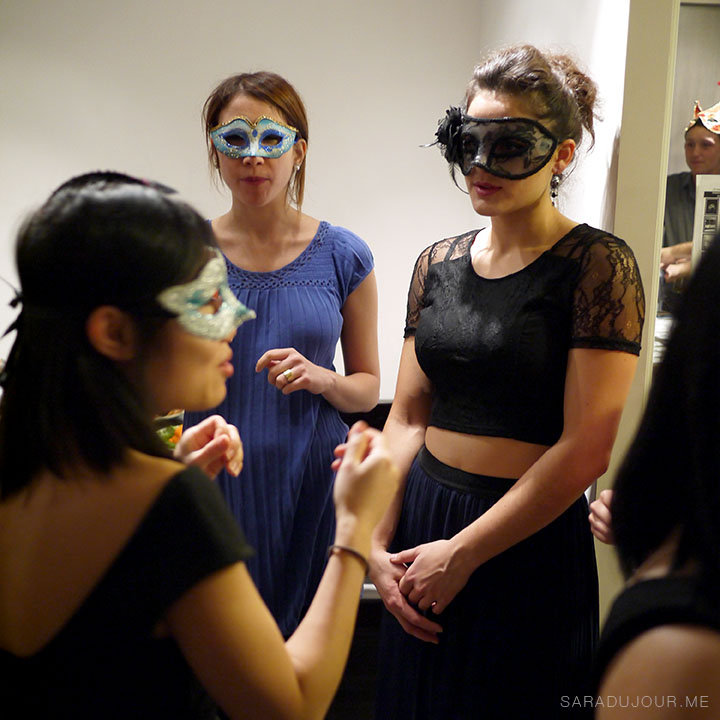 My long lost love arrived all the way back from Ottawa!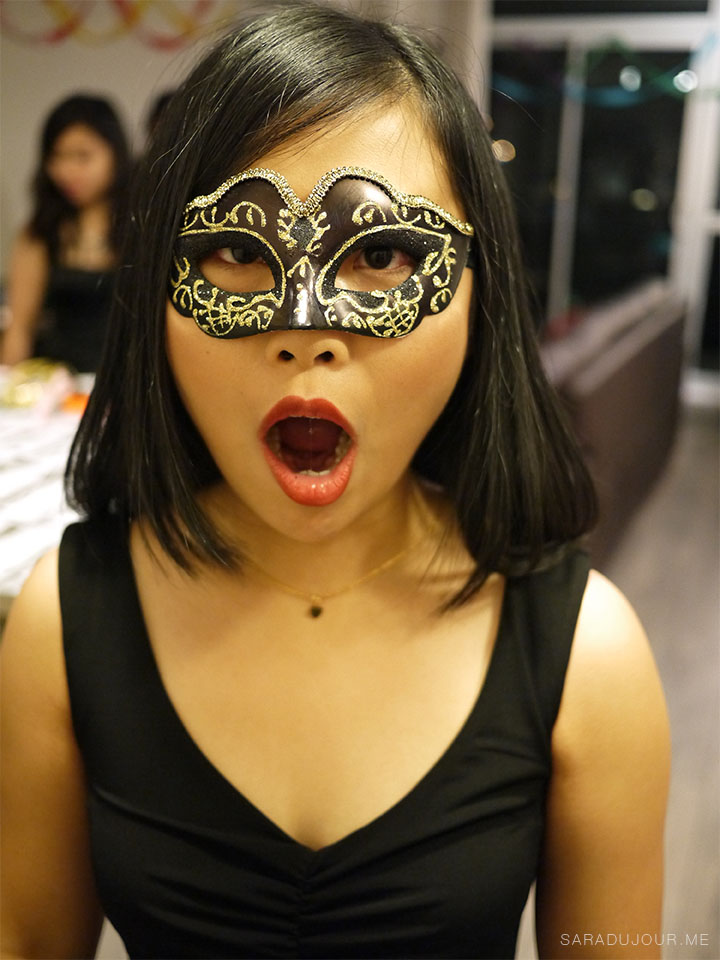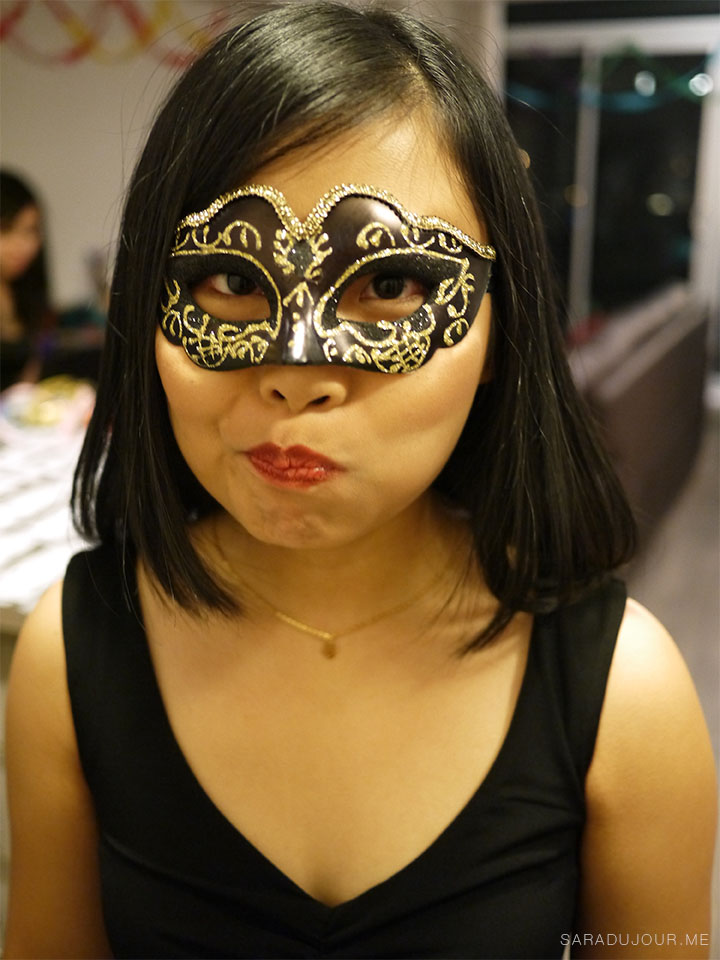 We're pretty fond of each other, if you can't tell. (And another addition to the little black dress gang we had accidentally formed.)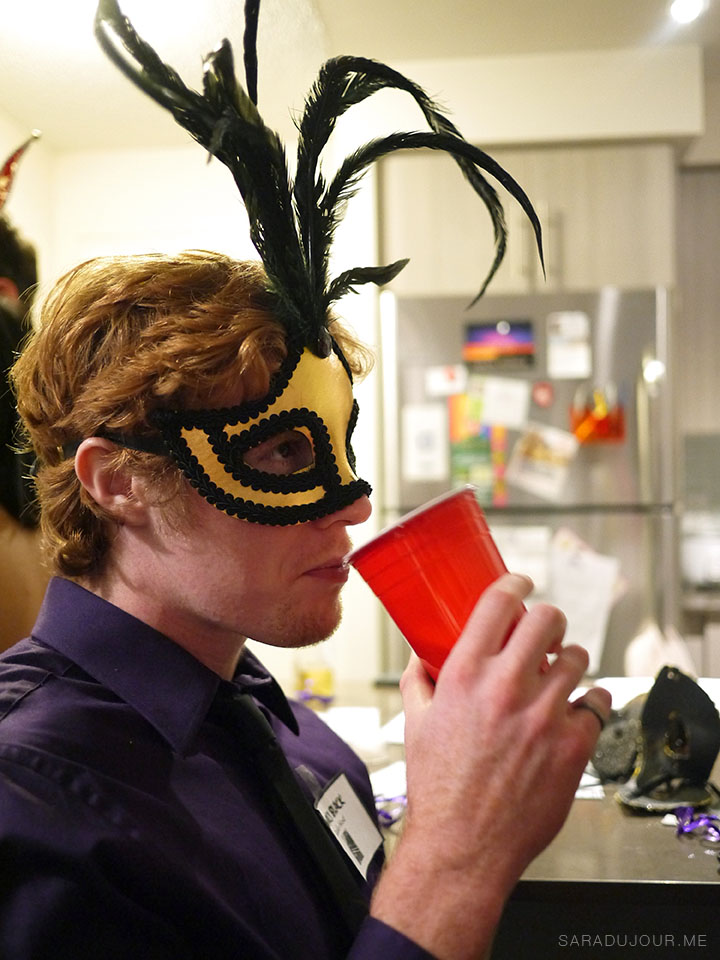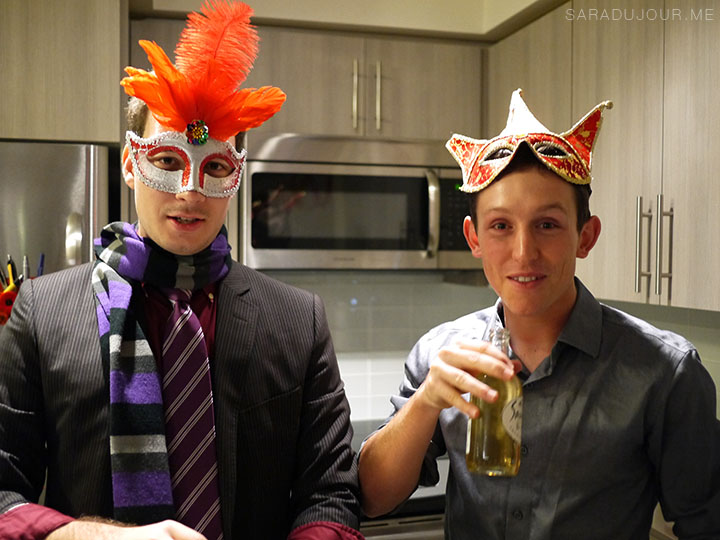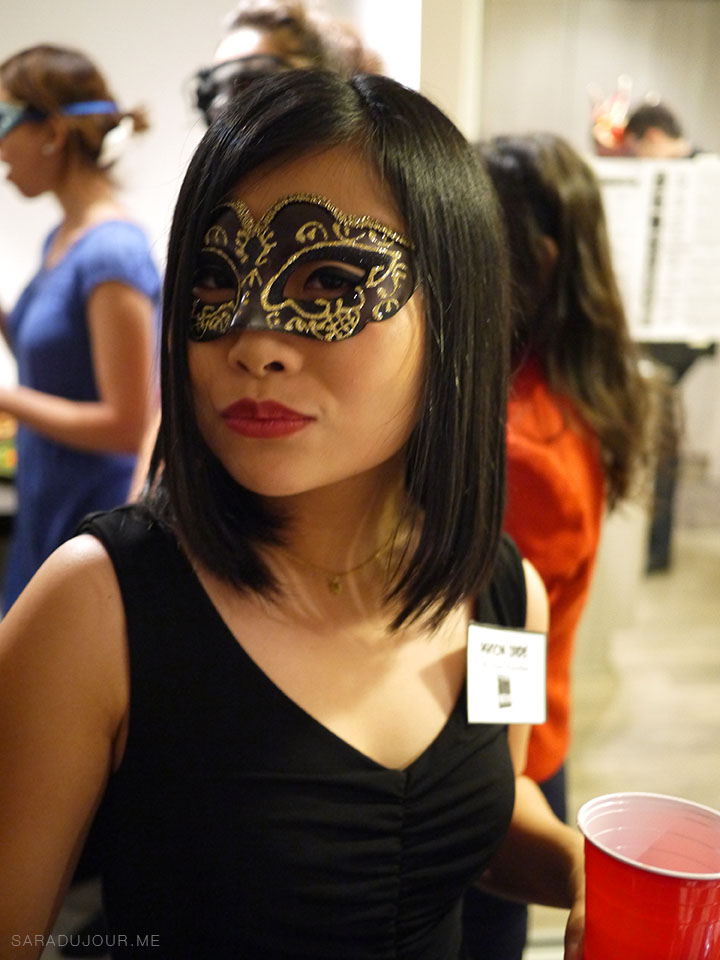 Monica played Ashton Jade, my cousin in the story, who was accusing me of killing off our grandfather for money. The horror!
Suspiciously, though, Ashton's boss had suddenly died, putting her in line for a big promotion at work. Hmm….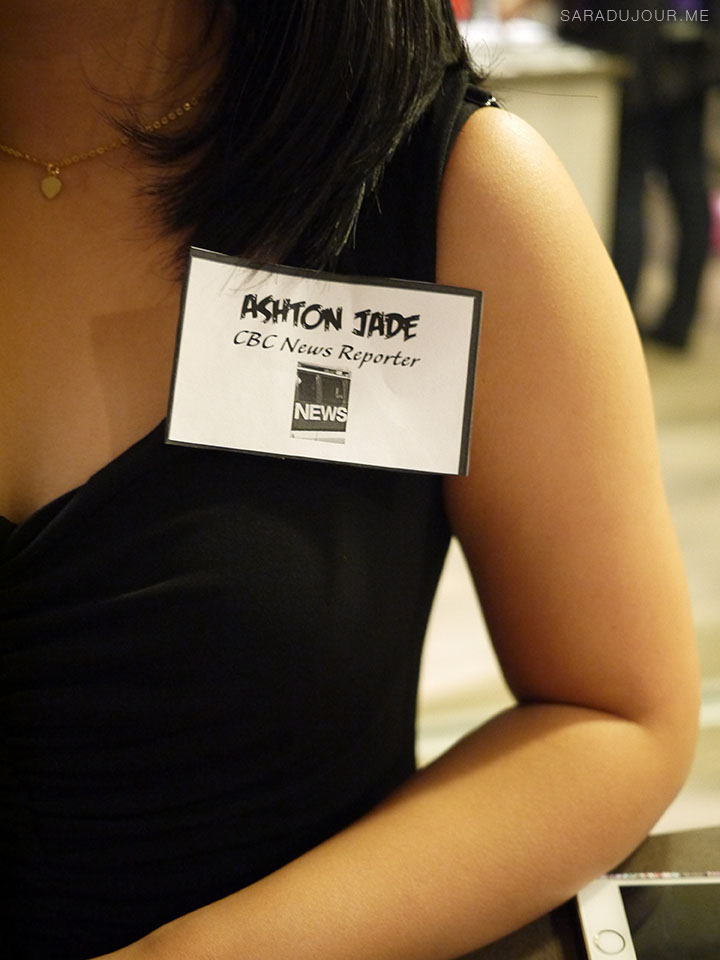 Monica's character, unfortunately, was the one to get murdered. And so the detective work began.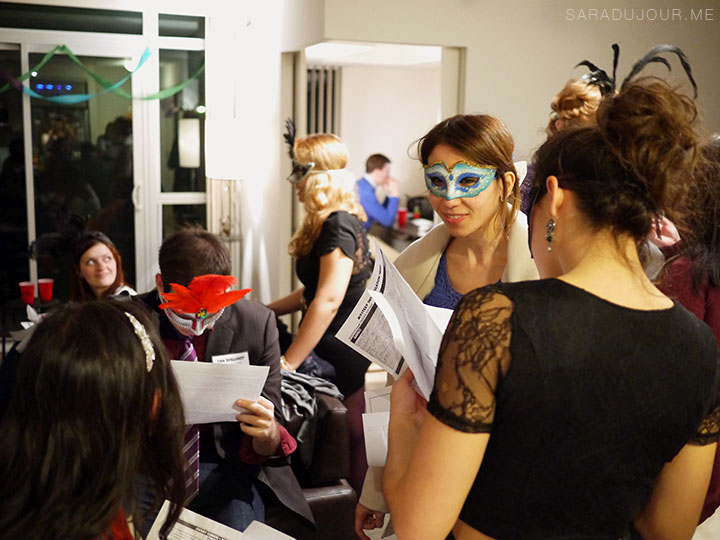 Every character got slips of paper which were to be opened and read by them secretly at specific times. These told us which characters to talk to, what to tell them, and what information to hold back.
For example, I was told to spread a bit of gossip about two other characters, and also confide in two people of my choosing that I had in fact killed my grandfather, though I claimed it was out of mercy, and at his wishes.
As we all mingled and gleaned bits of information, we had to decide whose stories to trust, and who to suspect. The fun part was even the murderer didn't know they were the murderer at this point – that came at the very end.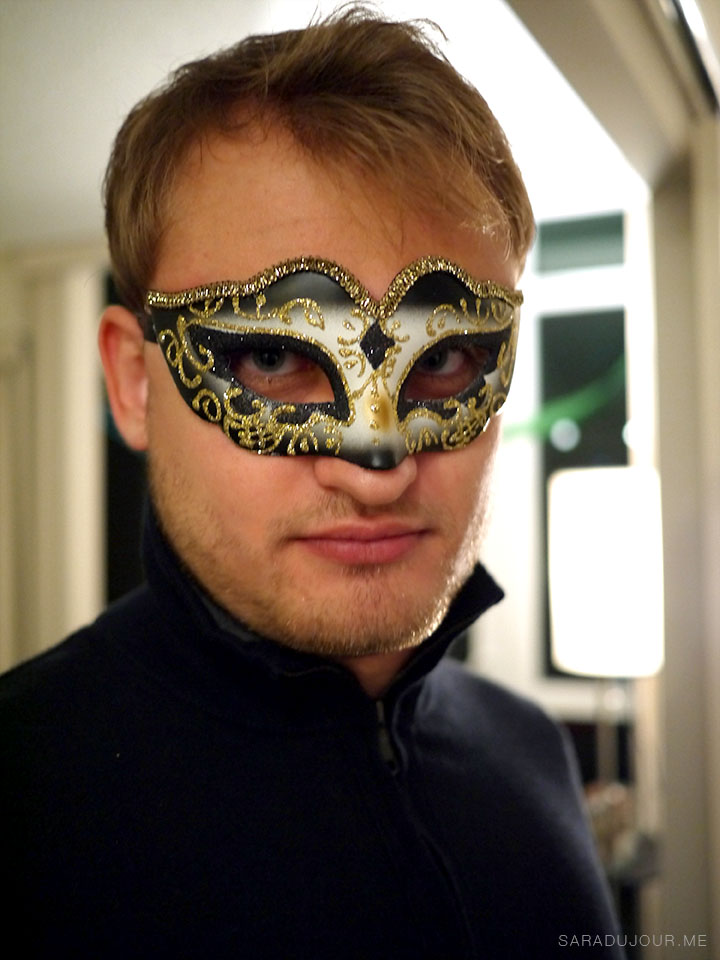 He looks rather suspicious, don't you think?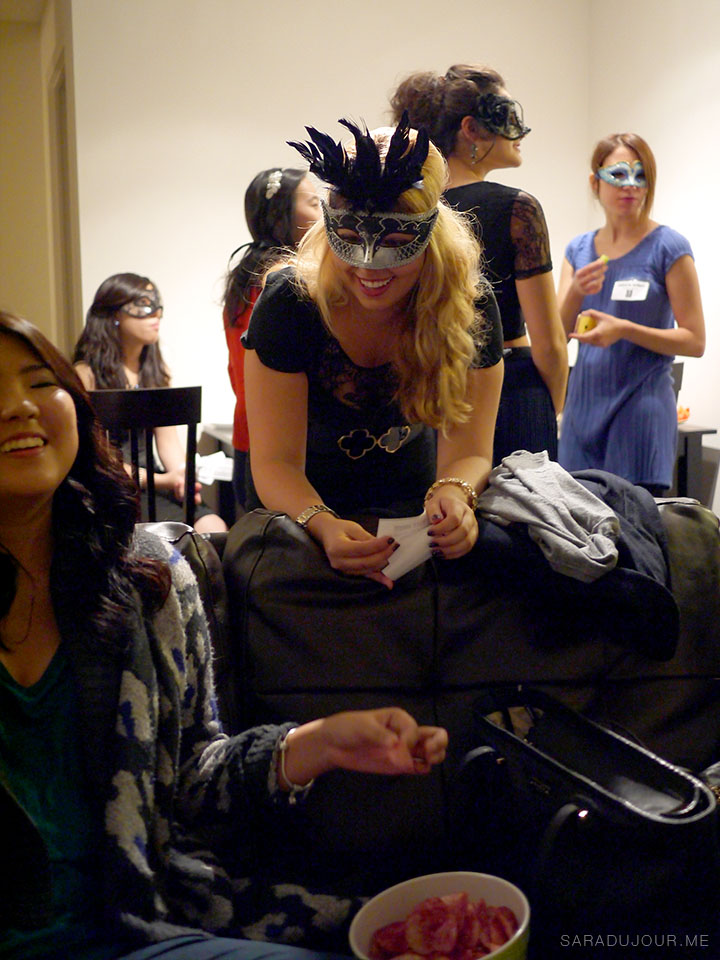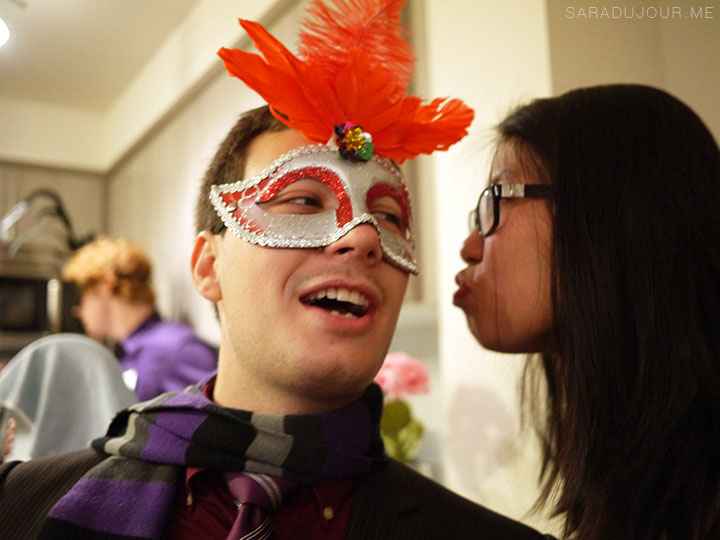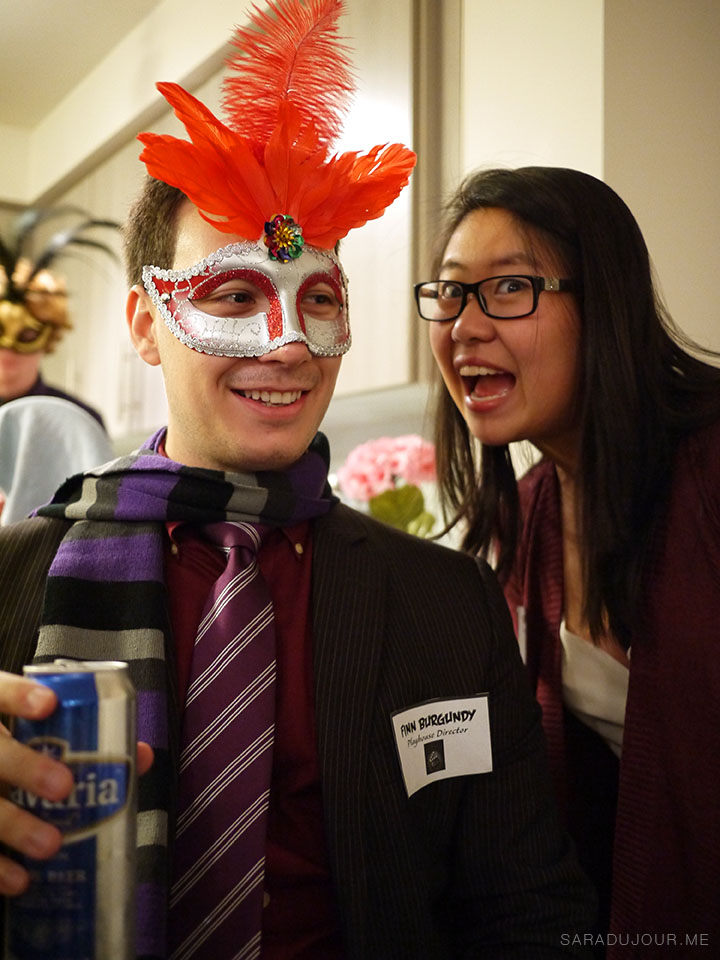 It was a lot of fun. We all traded information about our alibis (or lack thereof) at the time of the murder, and then had to take turns declaring who we thought did the deed. Then, we all read our final slips of paper aloud.
Guess who was the most nefarious one of all?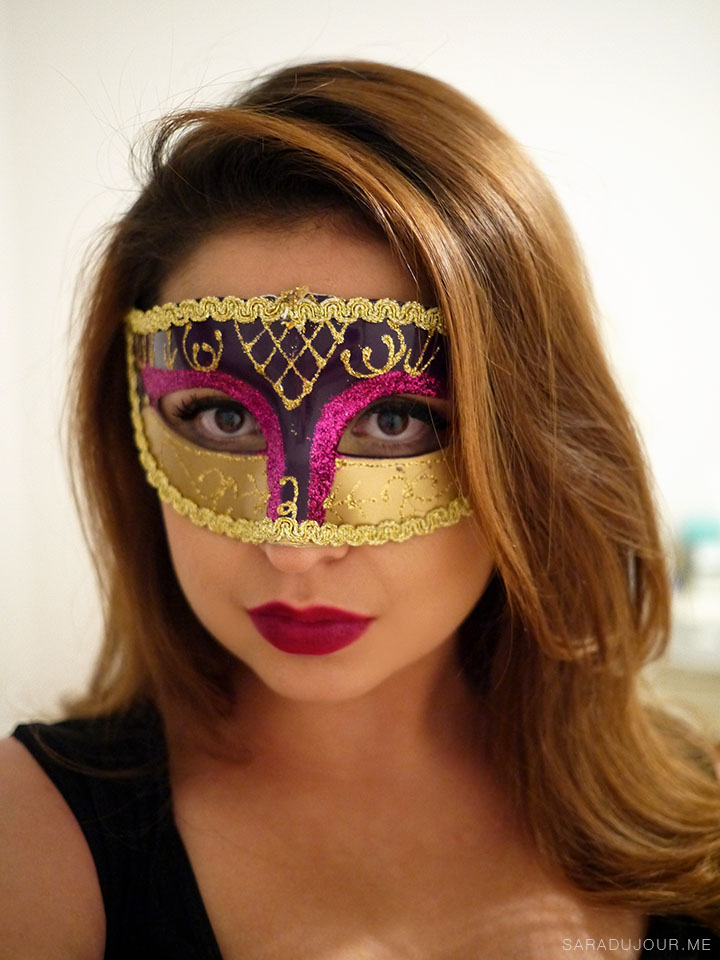 As it turns out, it was me who killed my cousin, because she was going to reveal my secret and get me sent off to prison. Sorry, Monica – ya had it comin'!
I got to say a line I never, ever thought I'd be able to say in context.
AND I WOULD HAVE GOTTEN AWAY WITH IT TOO, IF IT WEREN'T FOR YOU MEDDLING KIDS!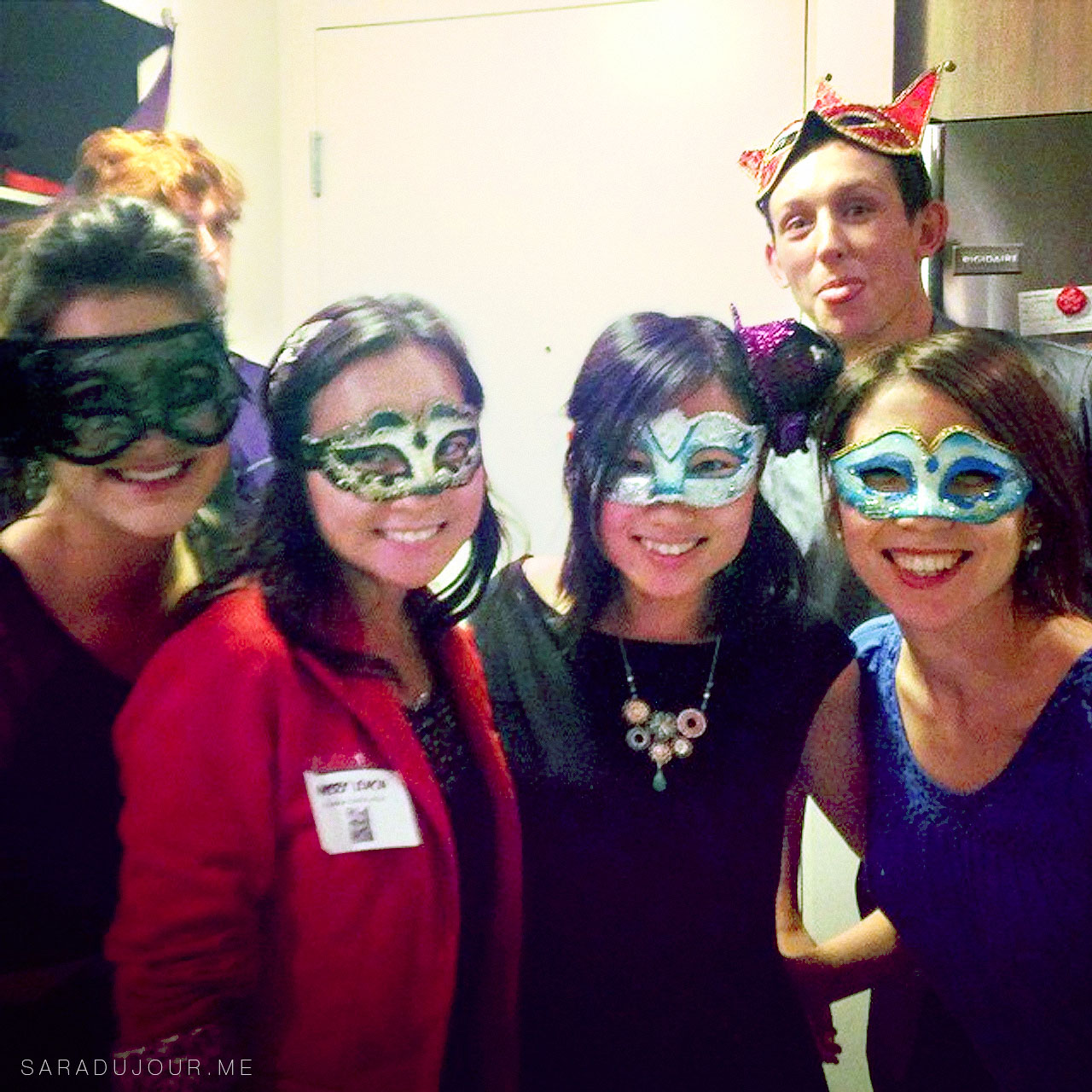 Happy birthday, Wendy. You threw a fantastic and very original party!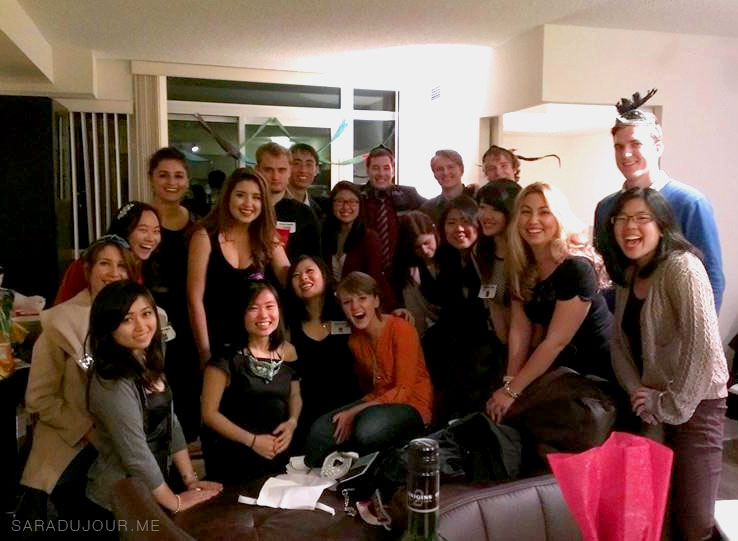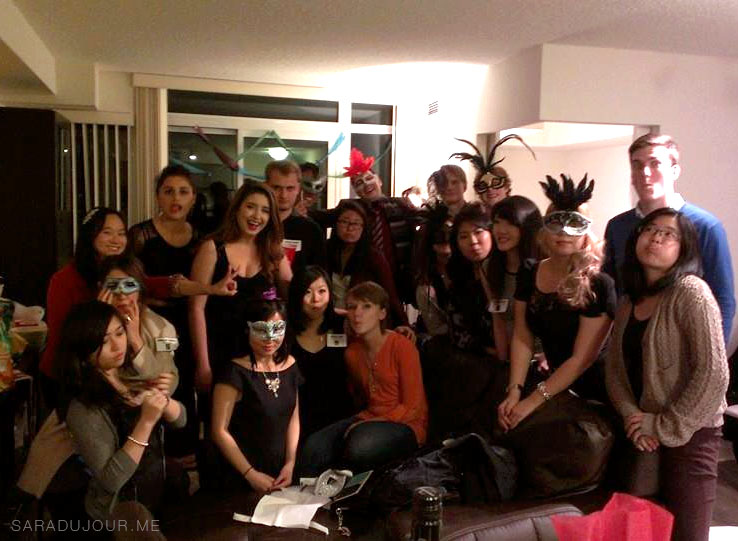 At the end of the night, after most of the guests had gone on their merry ways, the last few of us lingered to catch up on what had been going on in our lives. I told those of my friends who didn't already know about my lay-off, and also told them the good news that had happened just one day before, on Friday: I accepted a job offer!
A big thank you to all of you who provided support over these last few weeks, and kept me in your thoughts. I appreciate that so much.
Happy days!
– Sara
Stay updated with Facebook • Twitter • Instagram • Pinterest • Bloglovin