Toronto Christmas Market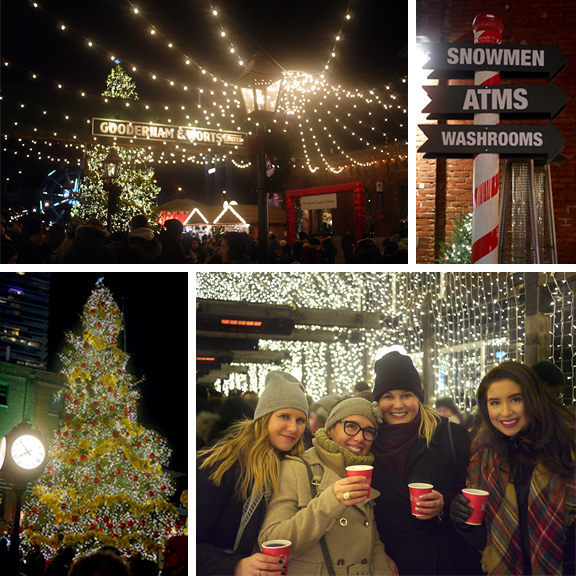 The holidays are my favourite time of year. I love everything festive: the sparkling lights adorning trees all over the city, delicious holiday-themed food and drinks, Christmas music in every store, and the general feeling of warmth and cheer. And there's nothing more festive and all-out Christmas-y than the annual Toronto Christmas Market.
One evening after work, three of my closest friends and I made plans to go. The four of us make an effort to get together at least one evening a month, and schedule it way in advance, to coordinate with everyone's busy schedules. Since Carleigh lives in the heart of the Distillery District, where the Christmas Market is, we started our night at her place, with dinner, wine, and a little gift exchange.
Naturally, I dressed to theme and low-key cosplayed femme Santa, in a deep red sweater dress, black over-the-knee boots, and a black belt with a buckle. You really shouldn't be surprised at this point, I really do take any excuse!
Once we were all a little giggly and warm from the wine, we headed out into the night, to the Christmas Market. I was immediately enthralled by the magic of it all. Glowing lights strung about as far as the eye could see, not to mention the massive, glittering Christmas tree.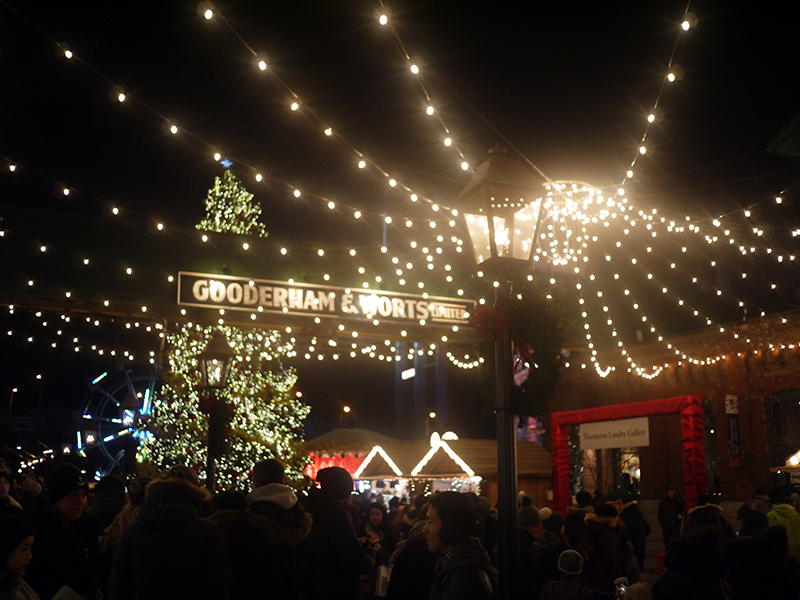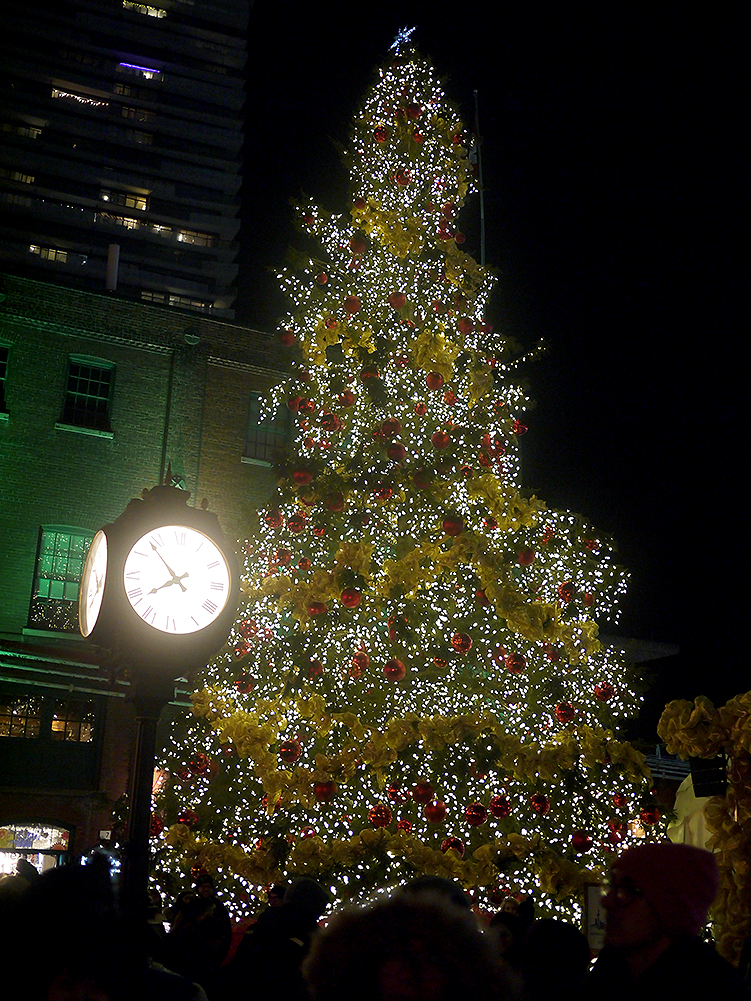 Towering 50 feet high, and decorated with more than 40,000 lights, the Christmas tree is a magnificent sight to behold. We tried to get a nice group picture in front of it, but uh… kind passerbys aren't always pro photographers. I did my best to retouch this so we weren't completely obscured by shadow, but couldn't quite fix the fact that we weren't in focus. #thestruggleisreal y'all.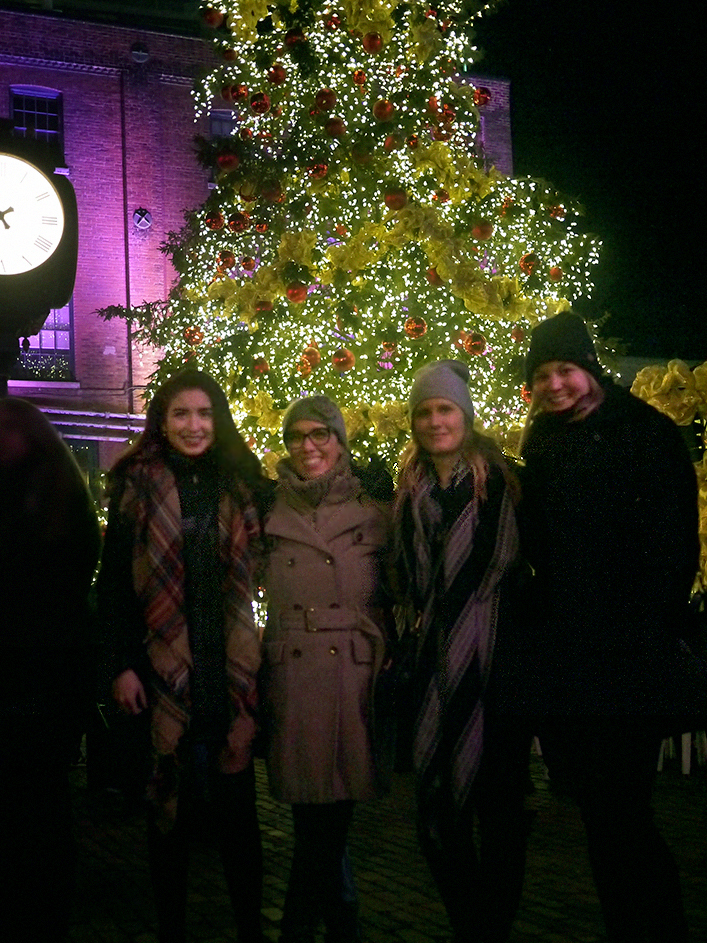 The Toronto Christmas Market is an annual tradition in the city. It runs for about a month each year (this year from Nov. 16th to Dec. 23rd – it's not too late to go!) and is a festive celebration of lights, music, food, and the spirit of the holiday. Crowds mill about, sipping hot chocolates, eating tasty treats, and marvelling at the wares different vendors are offering, with tons of unique gift ideas on display.
It's best to go on a weekday (except Mondays), when it's less busy and there's no line.
The Distillery District is such a unique pocket of Toronto, full of fun little boutiques and beautiful old brick buildings. It has a completely different vibe than the rest of the city – when I'm there, I feel like I've travelled somewhere out of town. It's a special neighbourhood year-round, but it truly becomes magical this time of year.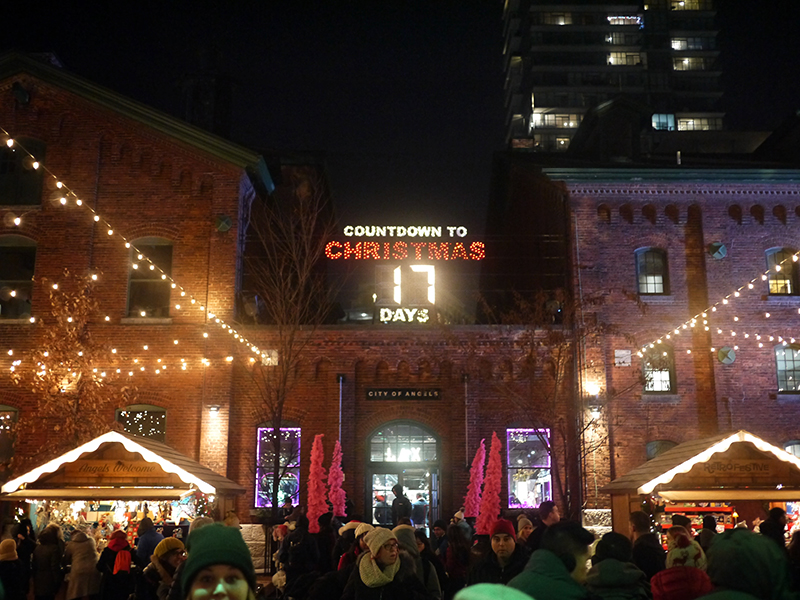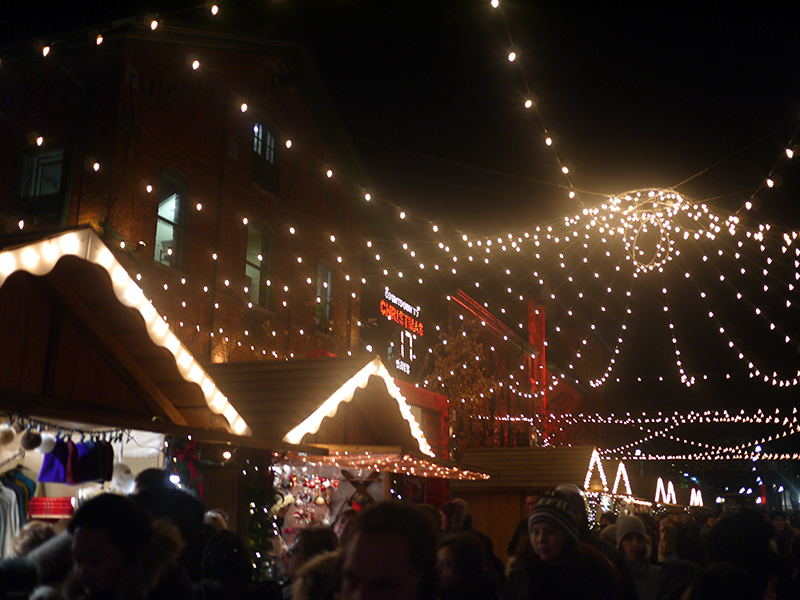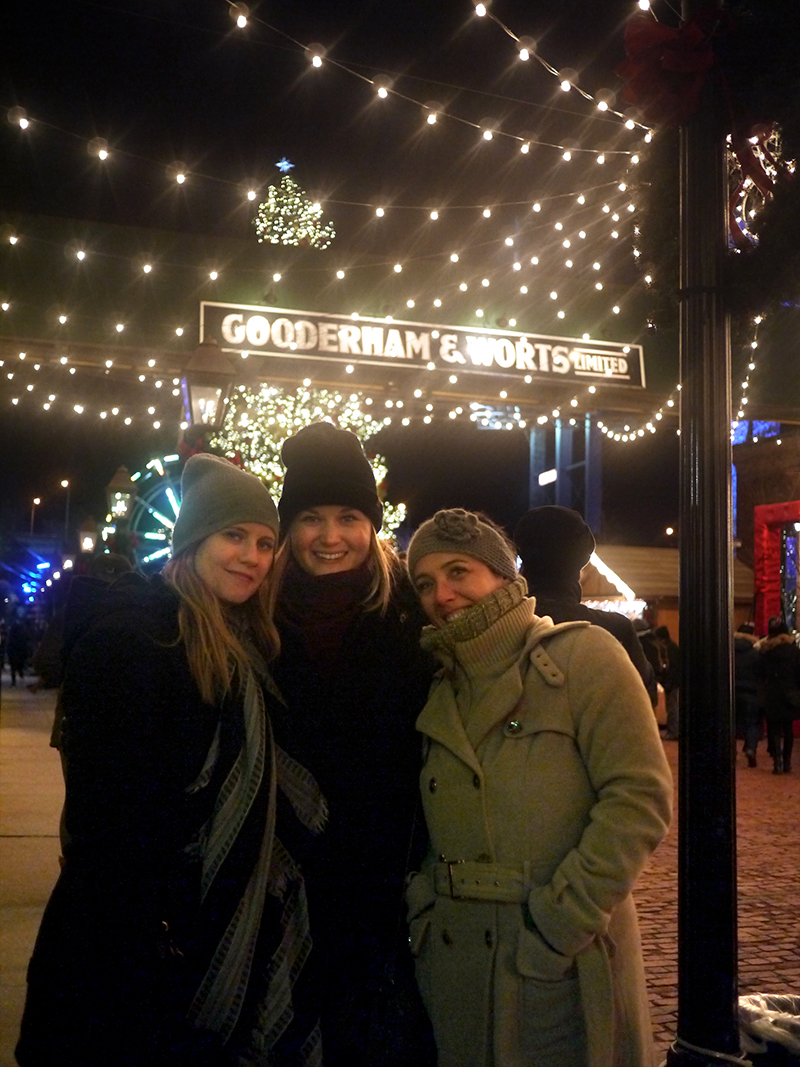 After strolling around and soaking up all the illuminated festive sights, we made our first stop at the 100-foot light tunnel (new this year!), where fondue, mulled wine, hot chocolate, and other creature comforts awaited.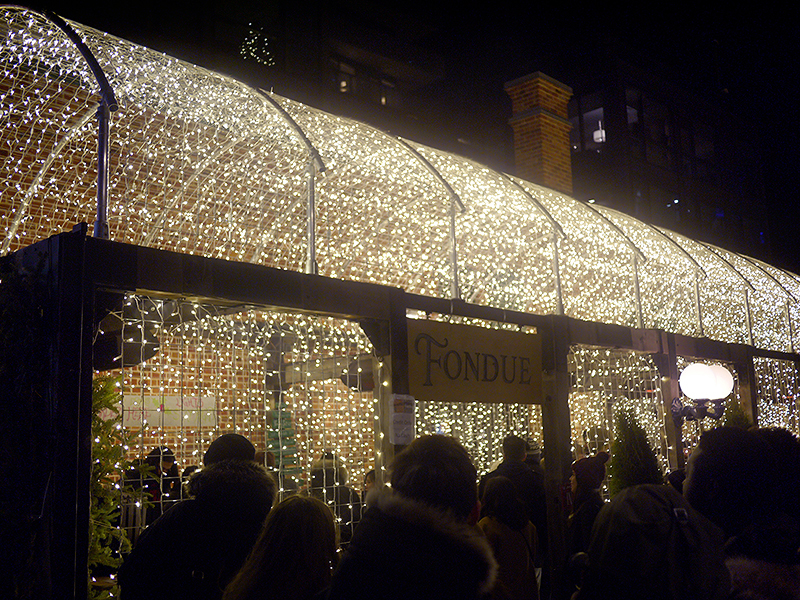 The cheese fondue looked incredible, served with an assortment of breads and sausages at long tables lit ablaze to keep the melted cheese oh-so-ooey-gooey. Since we had just eaten dinner, we opted for mulled wine and hot chocolate instead.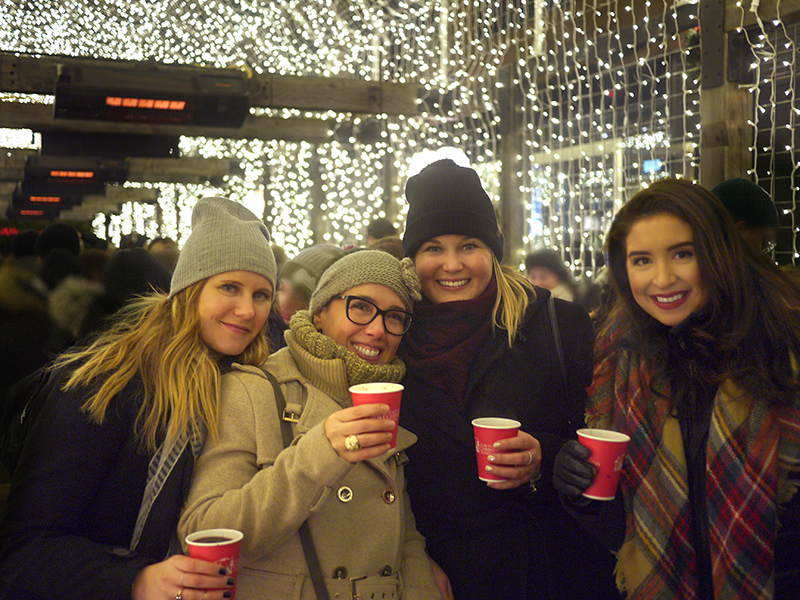 Warmed by heat lamps from above, this was the perfect place to stay awhile, sipping our hot drinks and enjoying each others' company. It was by far the tastiest mulled wine I've ever had, aromatic from all the spices and with a hint of apple cider for sweetness.
Once we reached the bottom of our cups, we were on our way again, weaving through the decorated stalls in search of a tasty treat. There's everything you can think of: candy, cake pops, potato twisters (an entire potato spiralled onto a skewer with seasonings), fudge, poutine, turkey legs, Belgian waffles, mini donuts, chimney stax (baked dough rolled in toppings like cinnamon, Oreo crumbs, or Skor bits), and more.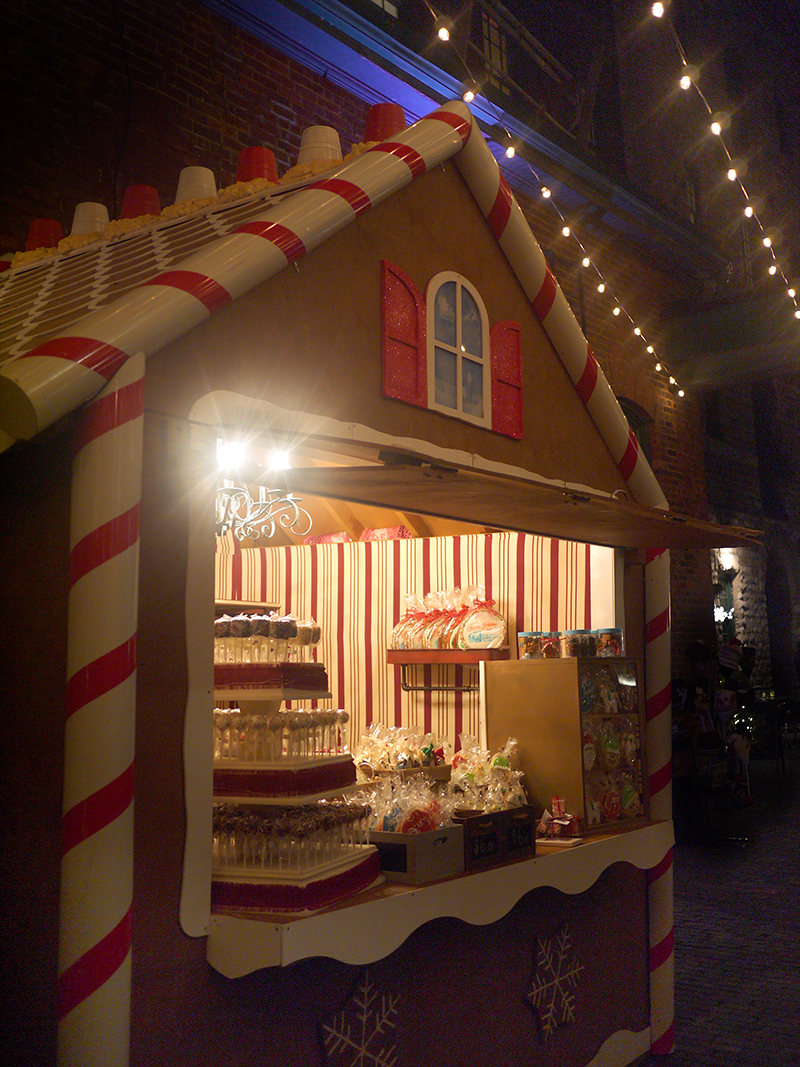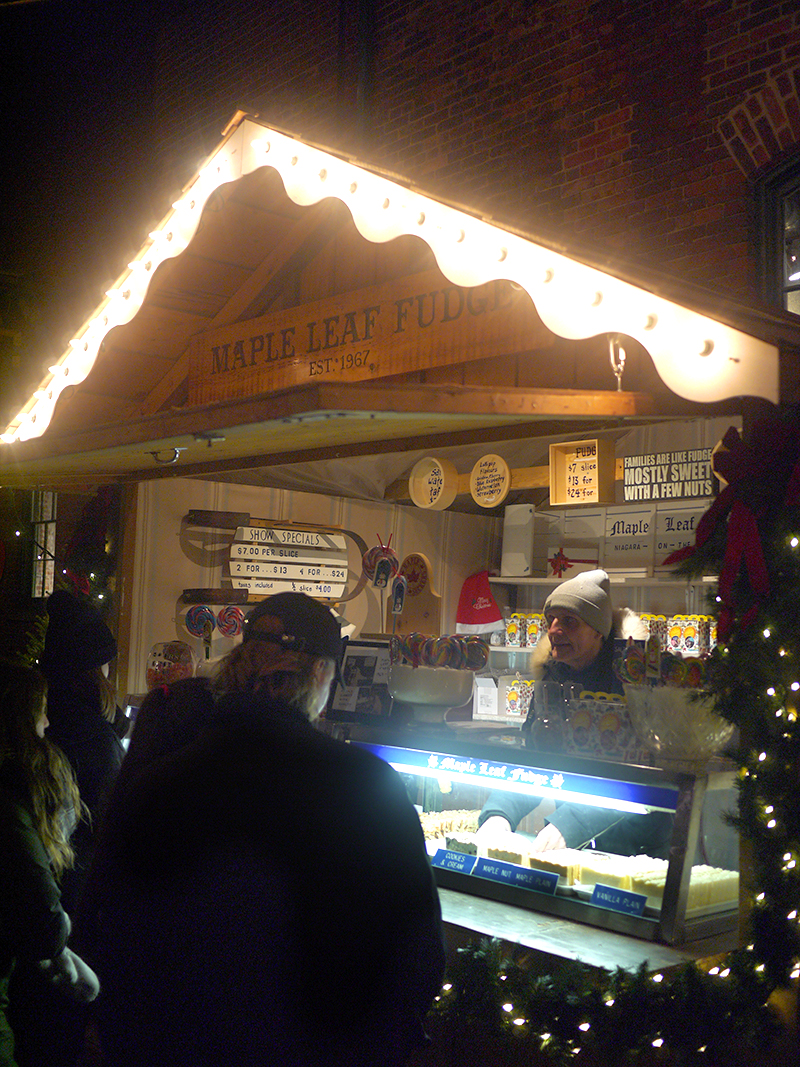 Carleigh had her heart set on mini-donuts, and luckily we found the stall just before the Christmas Market closed for the night. With so many options, it was hard to choose just one!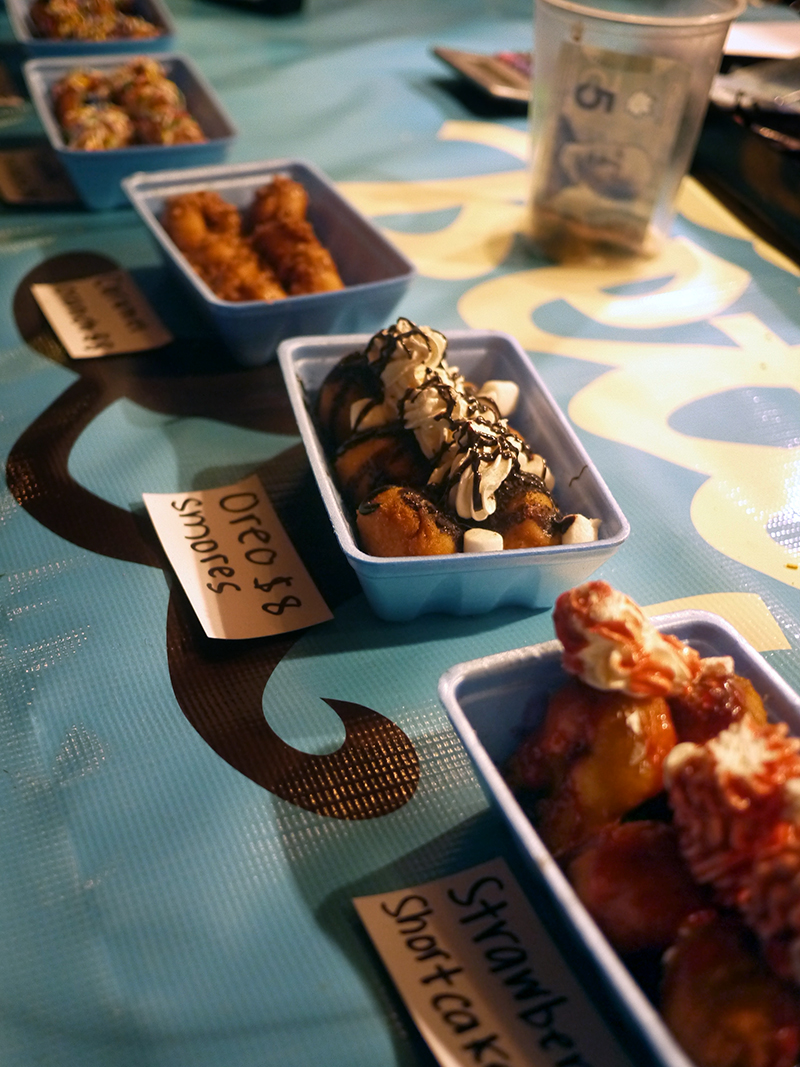 She ended up picking the rainbow chocolate sprinkle flavour, while Alexa got ones dusted in cinnamon sugar.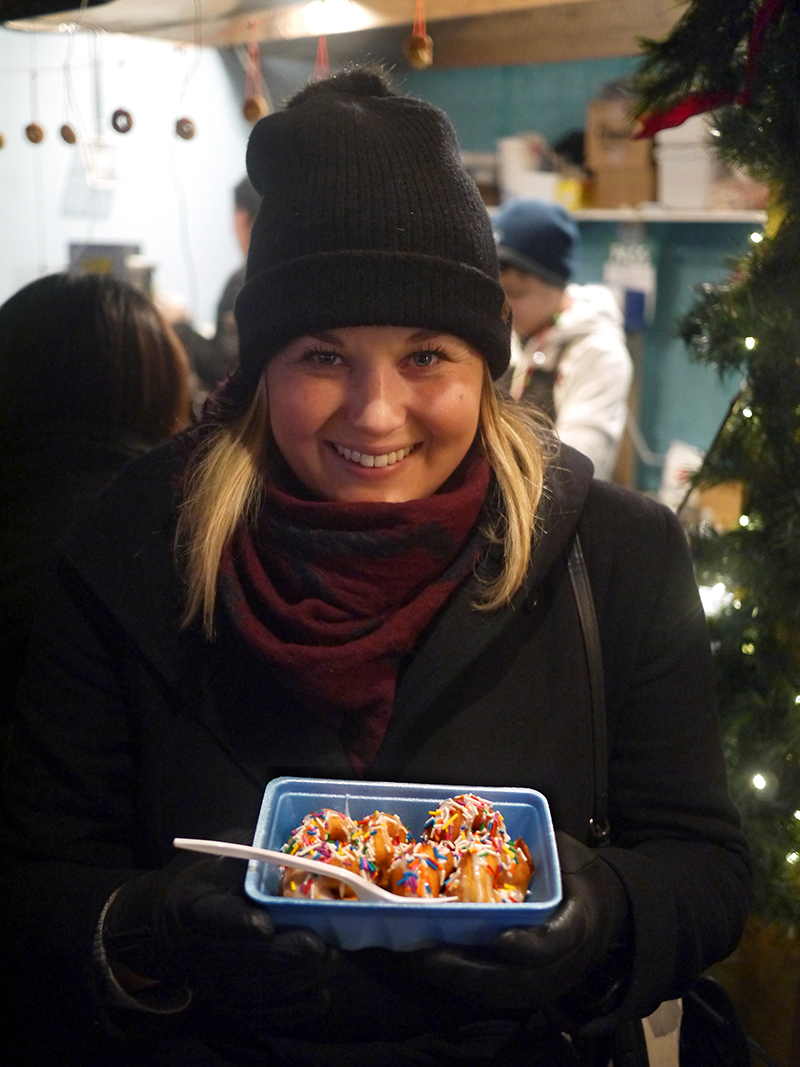 That's the face of one happy lady.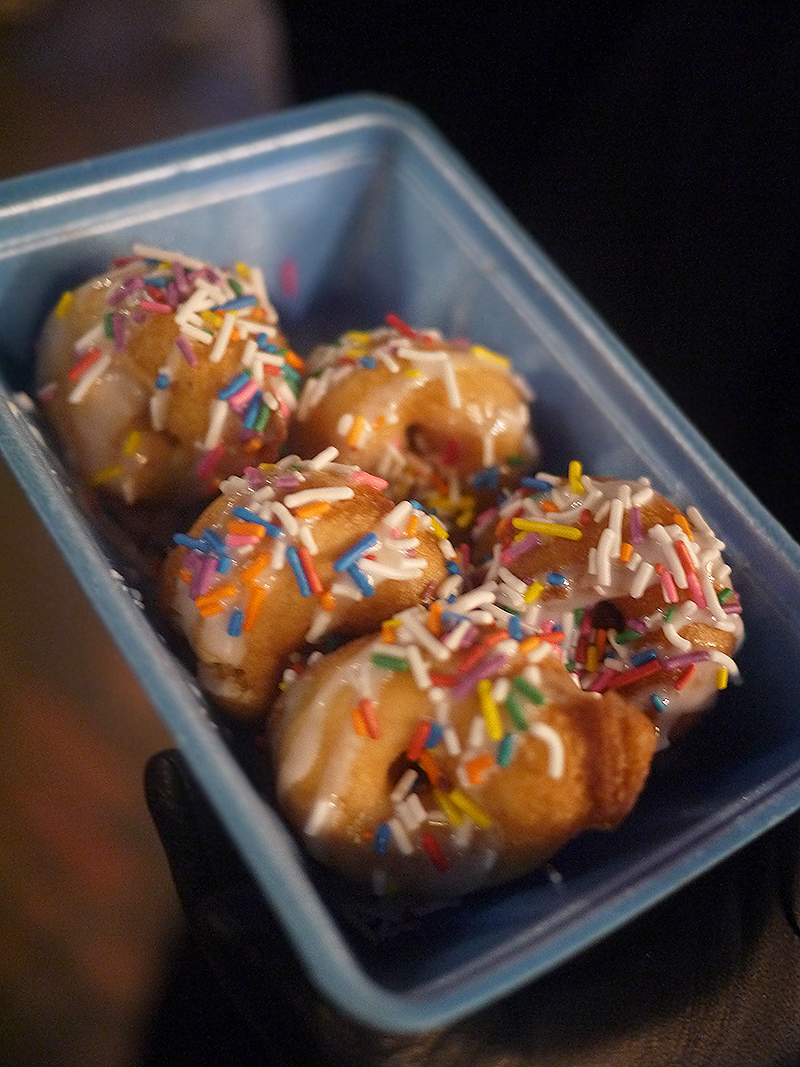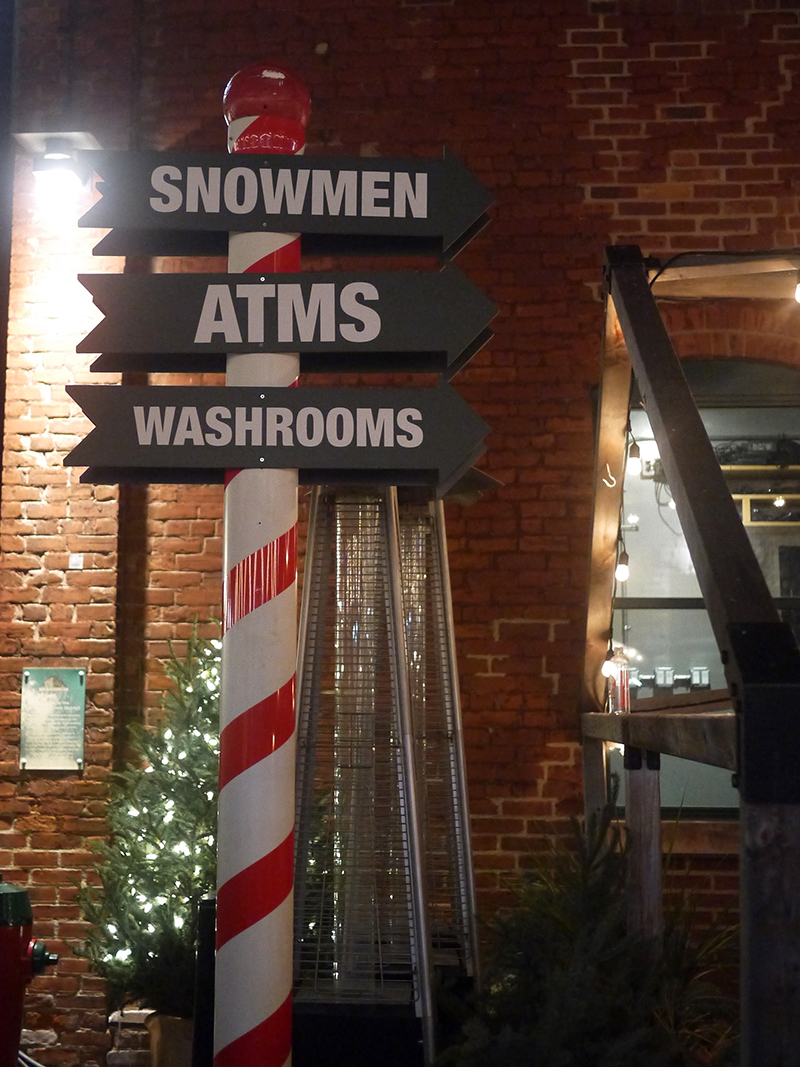 The Christmas Market is full of instagram-friendly backdrops, from illuminated words like "family" and "joy", to lights forming a big red heart. (There was a line-up for that one, so we kept moving.)
But we did stop to take a snap with this word, since it felt very appropriate: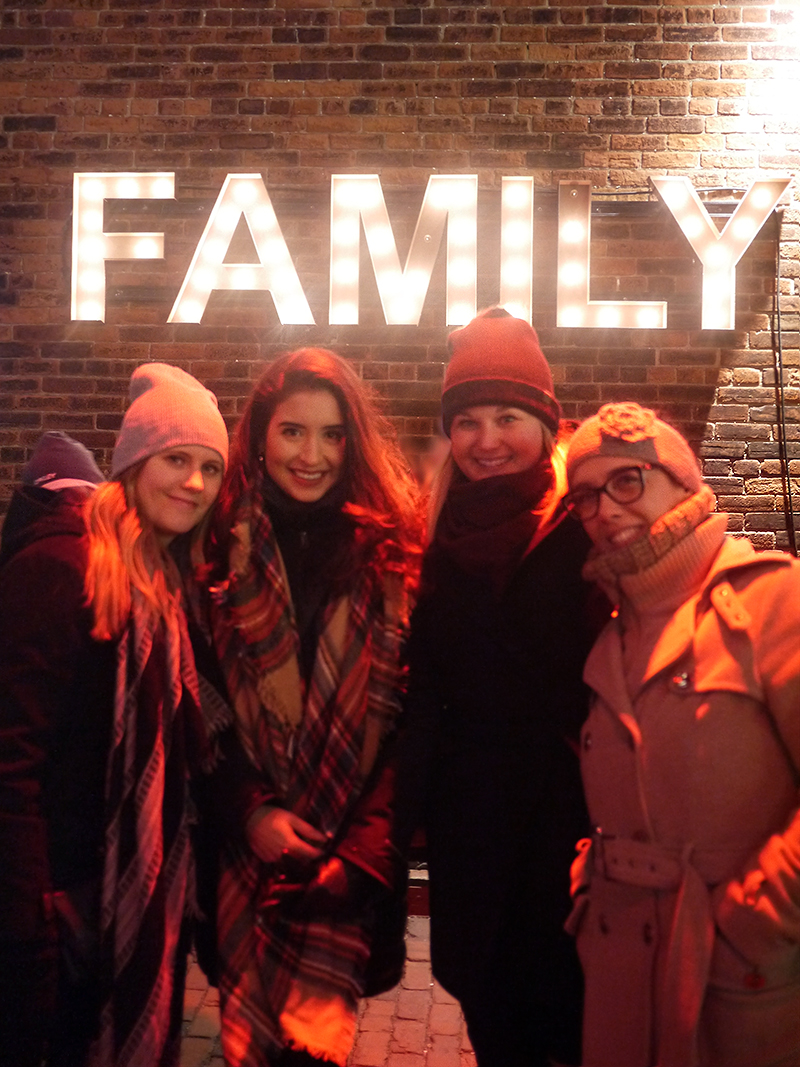 Happy holidays from my family to yours! No matter how or what you celebrate, I hope the season is filled with warm fuzzy feelings and lots of love. And remember – family isn't limited to the people you're born into. You're free to make your own!
With love, (and strength, if this is a tough time of year for you)
– Sara
Stay updated with Facebook • Twitter • Instagram • Pinterest • Bloglovin