Beauty Giveaway! (Sephora + more)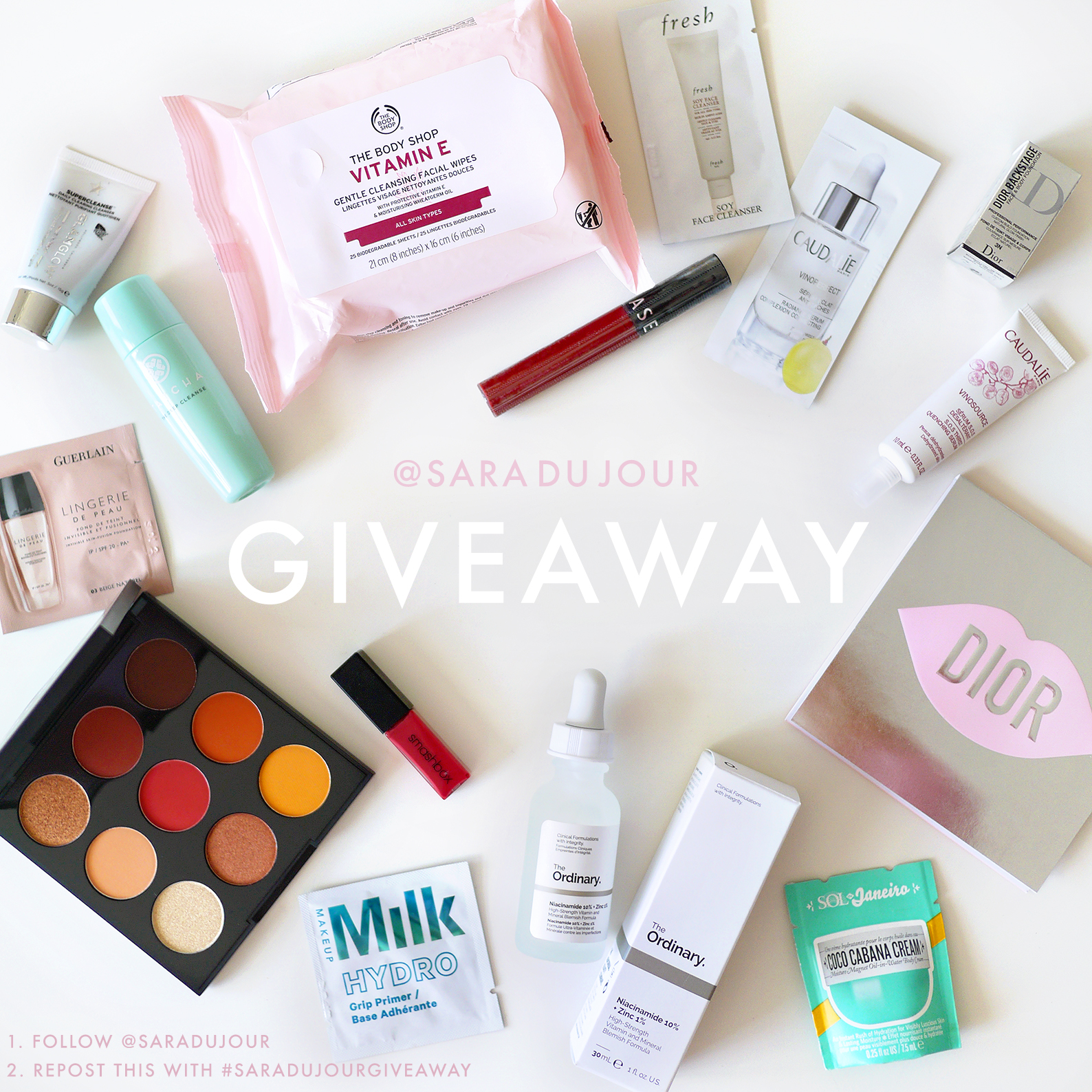 Hi! For those of you who may not yet follow me on instagram (@saradujour), I wanted to let you know that I'm doing a beauty and skincare giveaway over there. Enter to win everything in this picture – a value of $80, and that's without the samples!
I selected a bunch of products that people of any skin tone and skin type can use and enjoy, plus I threw in a whole bunch of Sephora samples I've been collecting. It's my way of saying thank you for following me and supporting my creativity.
The winner will get:
To enter, go to the giveaway post on my instagram (below), repost it with the hashtag #saradujourgiveaway, and make sure you're following me.
View this post on Instagram
Bonus entries for tagging friends in the comments and sharing the post to your story. The winner will be chosen on June 20, 2020.
This giveaway is open to residents of Canada and the US. 🇨🇦🇺🇸 But don't worry if you live elsewhere, I'll do another giveaway soon that's open internationally. 🌎
GOOD LUCK! 🤗🤗🤗🤗
– Sara
Stay updated with Facebook • Twitter / Instagram (@saradujour) • Pinterest