Wonder Woman Halloween Costume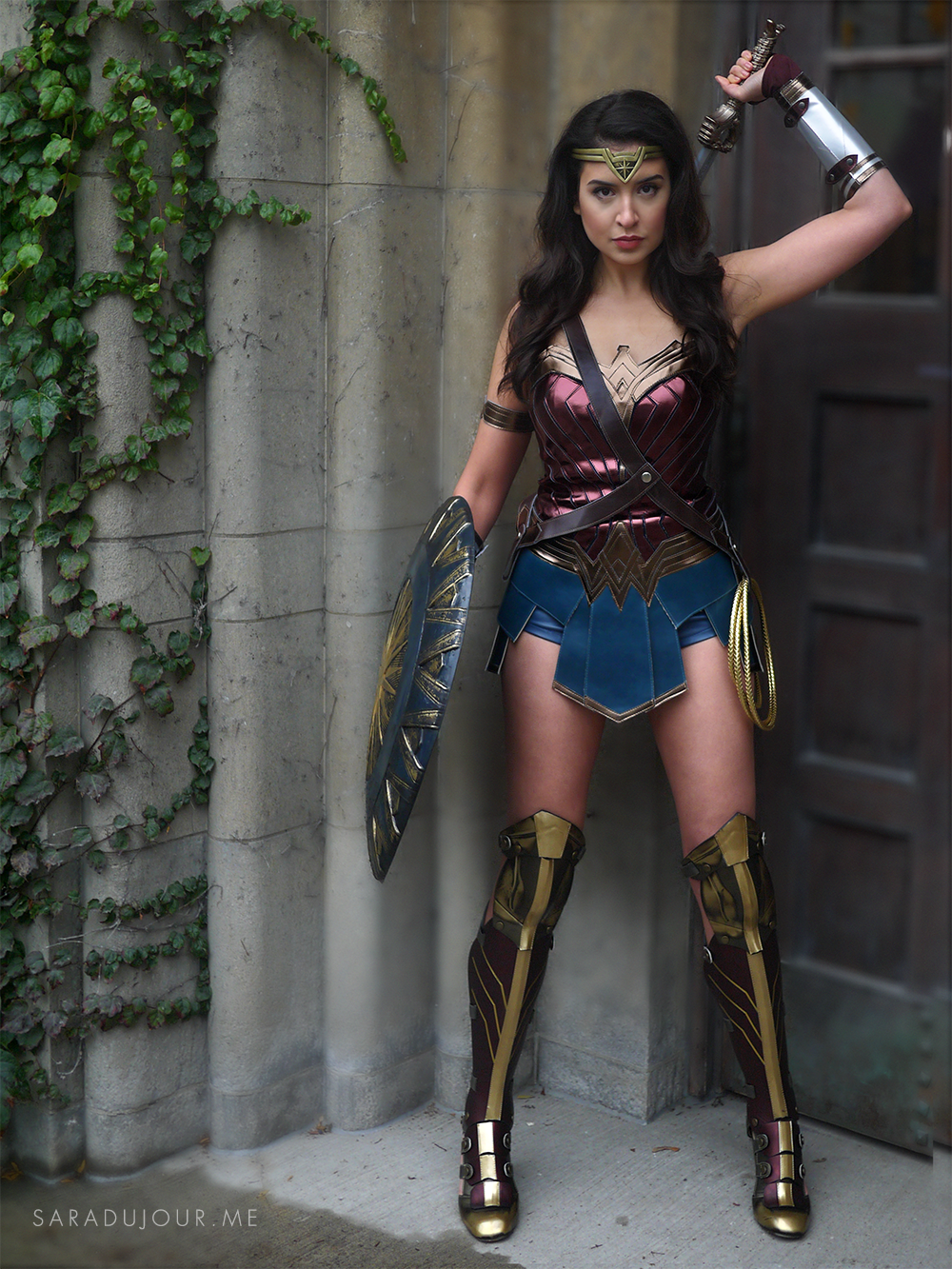 Greetings from Themyscira! So, are you surprised I dressed up as Wonder Woman for Halloween this year? No? Huh.
Read on for all the details on this costume/cosplay, including all the product links, my tips and tricks, and photos of me pretending to fight things.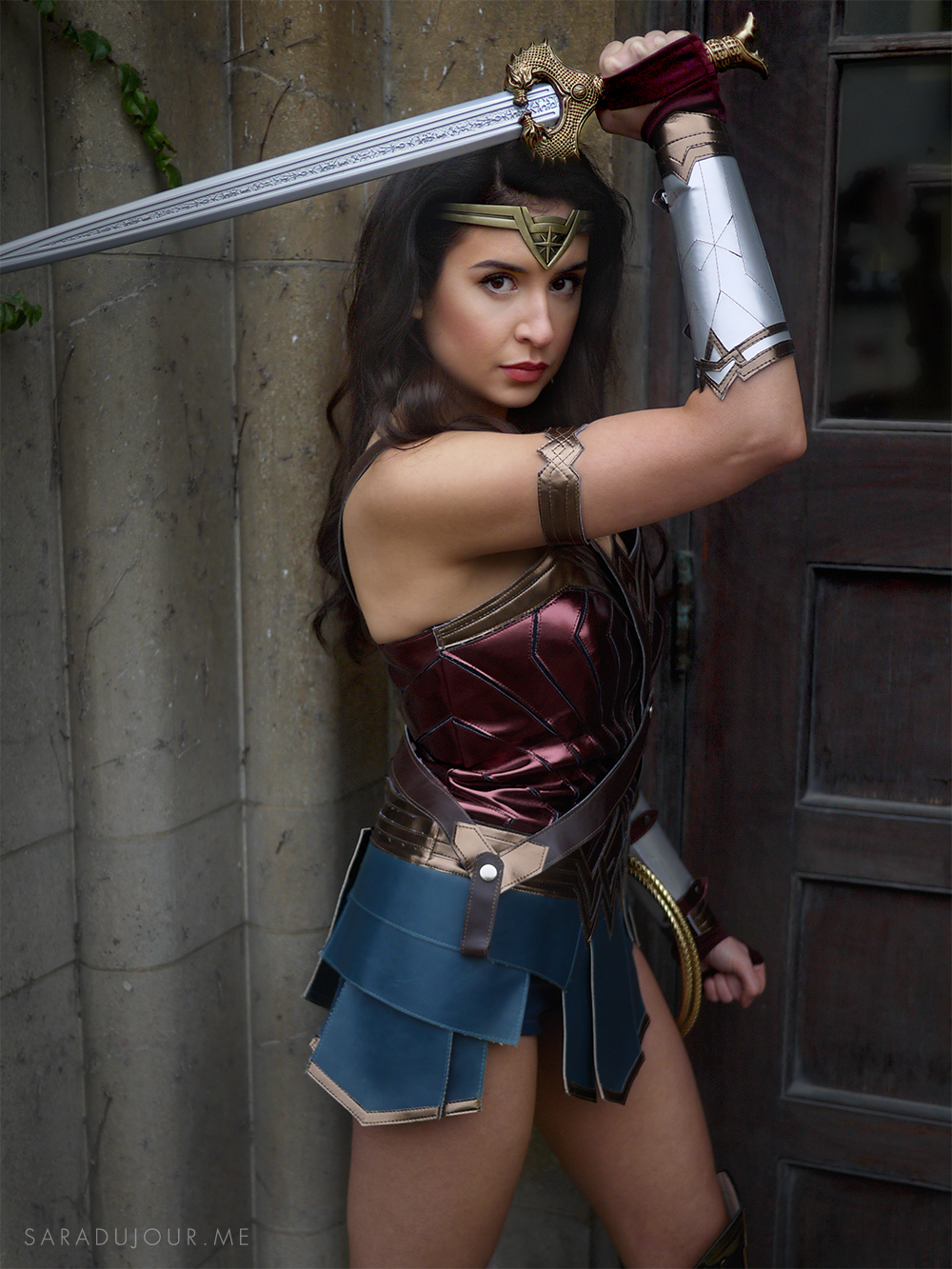 You have no idea how many hours were spent in the gym to get that itty bitty muscle.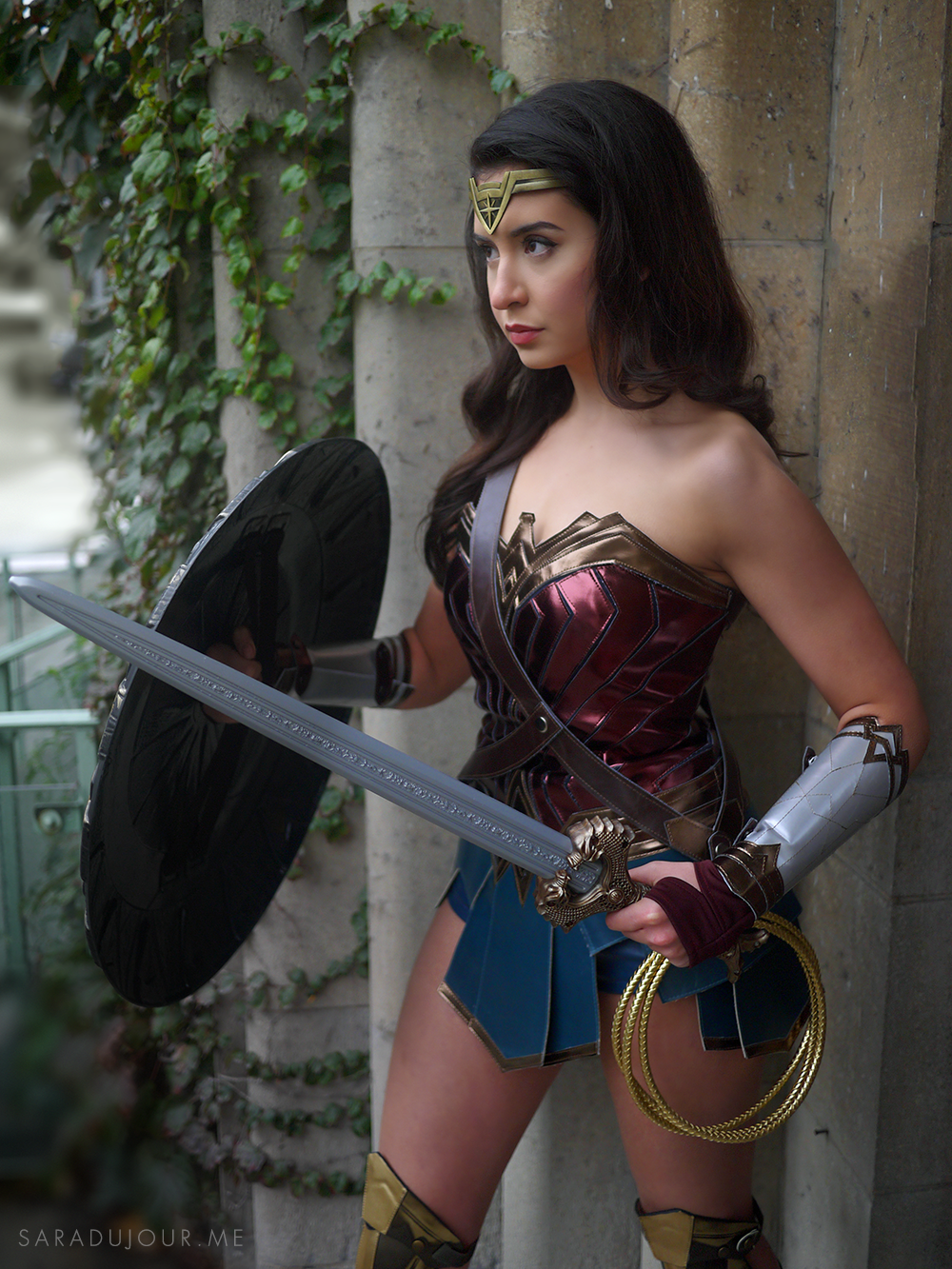 Until this year I have spent Halloweens dressing up as some of my favourite fiction female characters. I've done Hermione, Belle from Beauty and the Beast, and Lara Croft – all of whom were formative characters to me growing up. I've also done Audrey Hepburn from Breakfast at Tiffany's and Snow White, and while not formative, they're iconic characters that were fun to dress up as.
The problem was…I kind of exhausted my list of inspiring fictional ladies. Or more specifically, ones that had iconic looks I wanted to recreate, and could pull off based on my natural characteristics*.
*A note: you don't have to be the same body type, gender, or race as the character you're dressing up as – I just prefer to cosplay characters as similar as possible to myself, physically – mostly because I'm a perfectionist, and not into wigs or coloured contacts. 
So I was struggling to figure out what to dress up as this year. Then I saw Wonder Woman in June. Like many other women, I was immediately captivated by the movie and the character of Diana Prince. It's been years since a character captured my imagination like that, and inspired me so fully – I felt like a little kid again. I didn't actually consider dressing up as her for Halloween until my bestie Carleigh suggested it in passing.
It was an intimidating prospect, but once the idea had been incepted, there was no going back.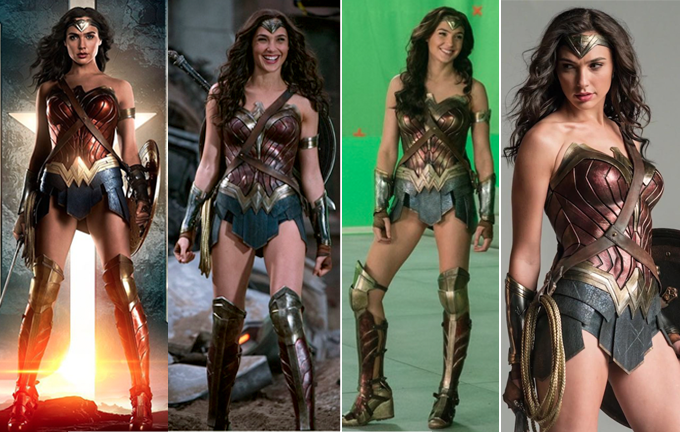 Wonder Woman – full costume reference photos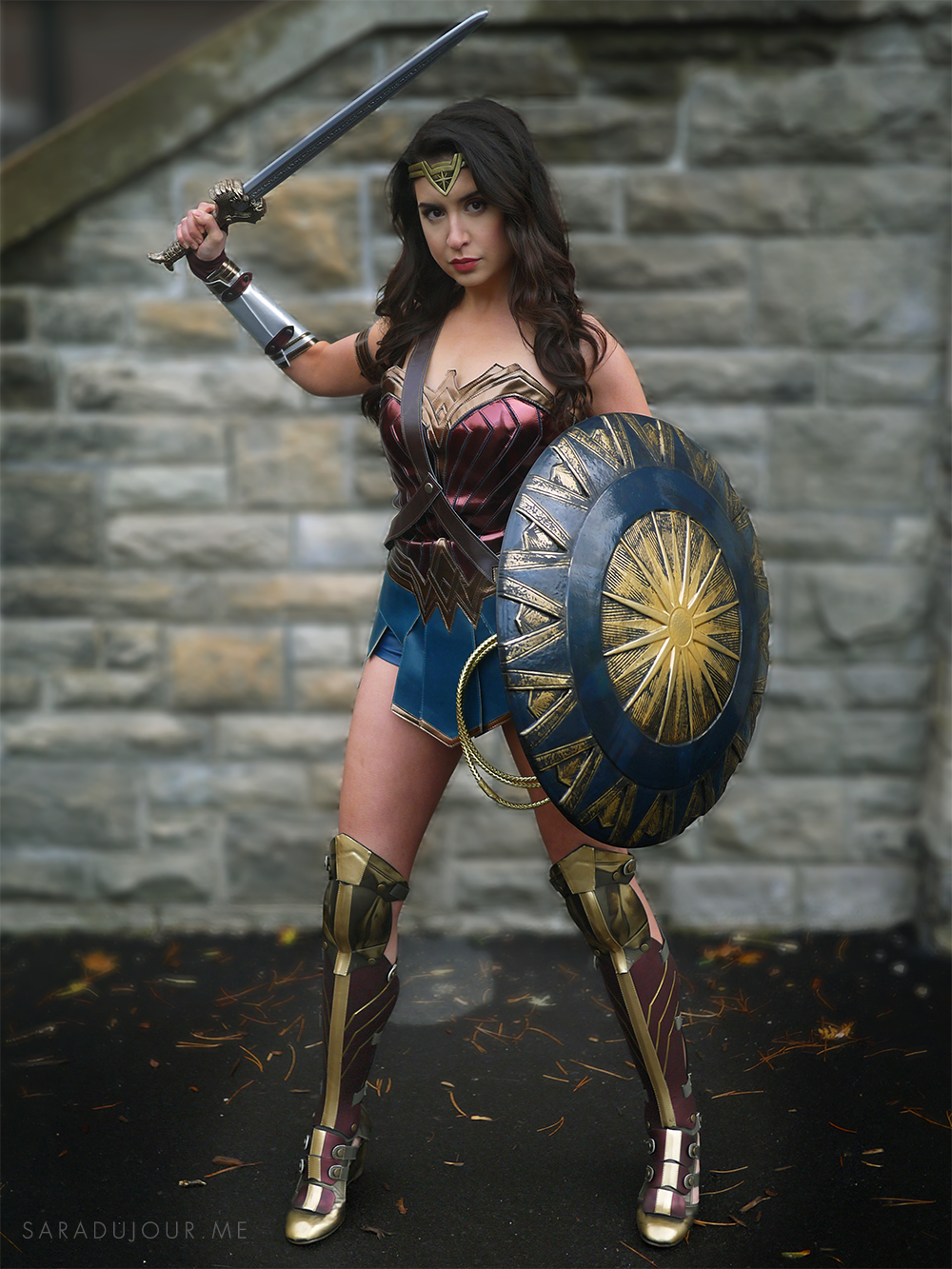 I froze my butt off shooting these photos – as did Gal while doing the film, so I guess it comes with the job. There were tons of hollers and cheers from passerbys, even from inside cars and busses! The best part was when a little girl saw me and froze, and her mom eventually asked if she could take a photo with me. It was so cute!
I remember how it feels to be on the other side of that, and it was an honour to fill Diana's inspiring shoes (well, boots) for a day.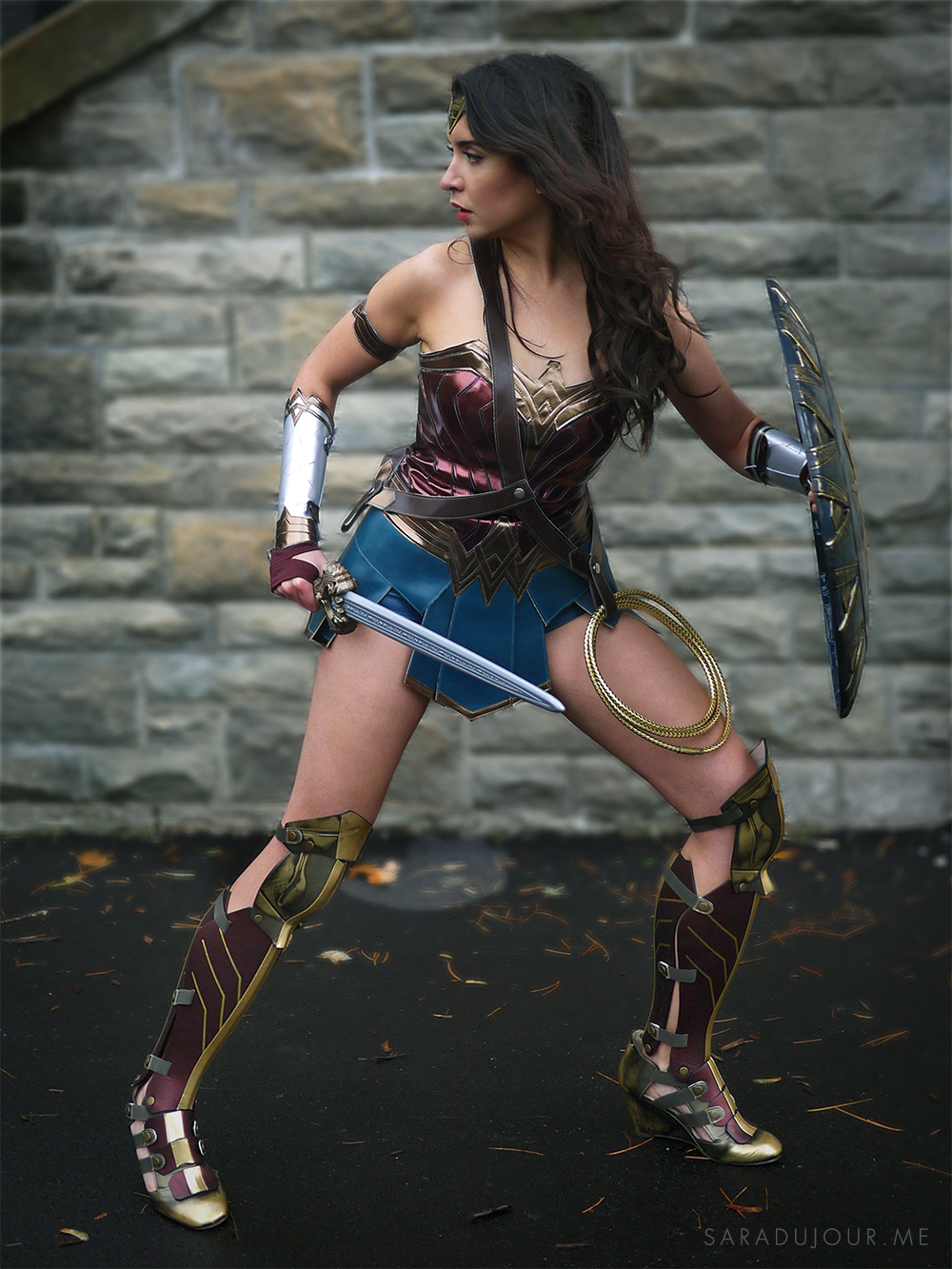 While you absolutely don't need to change your body to cosplay a character, I wanted to get as close as I could to Gal Gadot's Wonder Woman, so I started training four times a week. (I also dyed my hair for this, so the commitment/obsession is real.) Plus, watching Wonder Woman being so strong and badass in the movie made me want to improve my own physical abilities. Sadly, I'm still not an Amazon.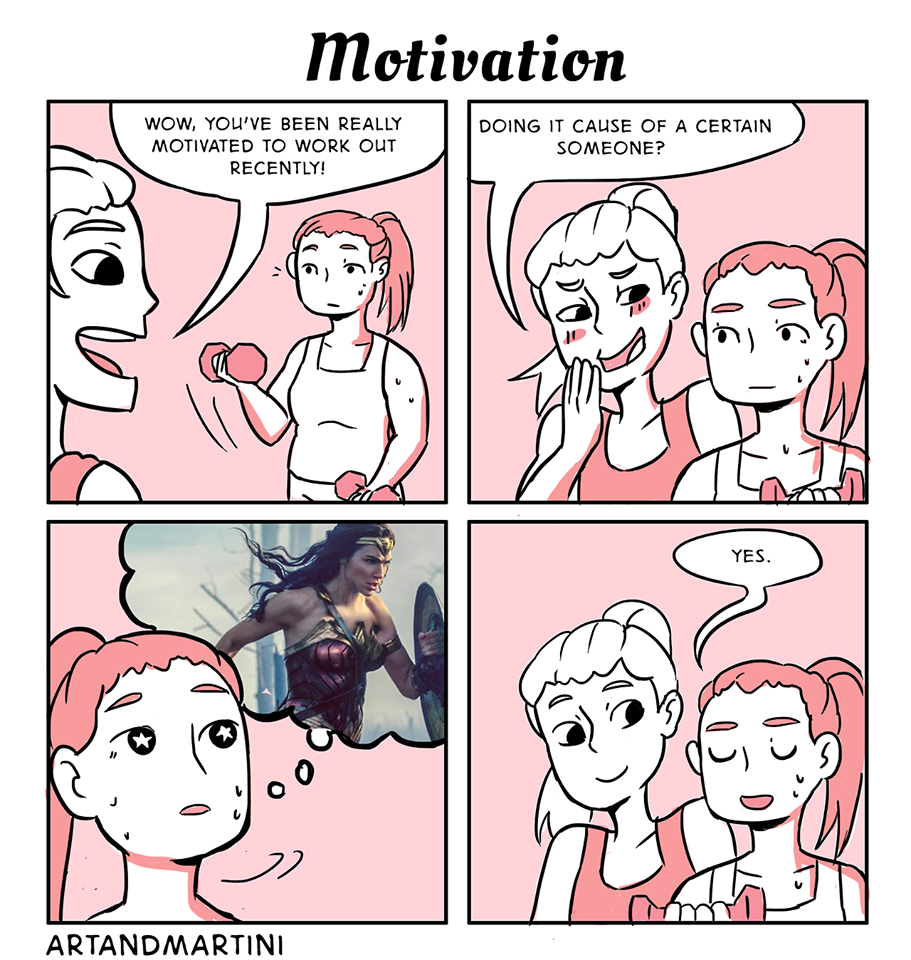 Okay, now let's break down this costume. As always, I'm going into a lot of detail in case you want to recreate this Diana Prince cosplay for yourself!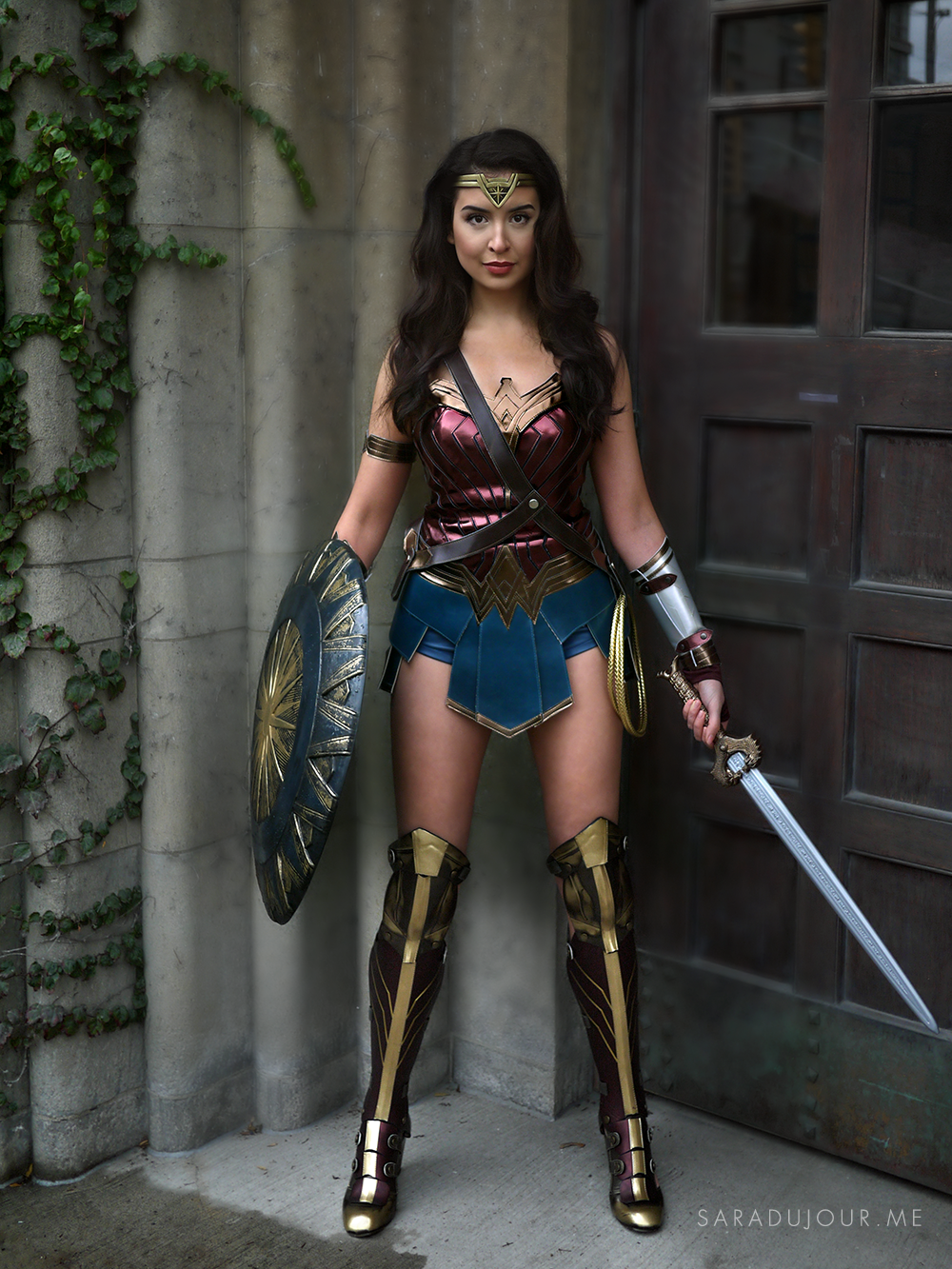 QUICK LINKS: outfit • boots • tiara • sword • shield
WONDER WOMAN COSTUME
This costume truly was a labour of love. I don't think I've ever spent more time on a costume, or frankly, more money. I searched the farthest reaches of the internet to find each and every piece of the costume, because I wanted it to be as accurate as possible to the movie and Gal Gadot's Wonder Woman. I also looked at a ton of reference materials, from promotional posters to movie stills and gifs.
Corset + skirt armour, shorts, belt, golden lasso, gauntlets, and arm cuff
I searched through many Wonder Woman costumes, and all of them either didn't replicate Gal's movie costume accurately enough, or just looked very poorly made and ill-fitting. I was so happy to come across Cosplayfly's store on Ebay. He makes cosplay costumes for a wide array of characters, and made the most accurate Wonder Woman costume I had seen anywhere. The customer service is spectacular and shipping was super fast, too! What I received was *exactly* what was pictured – and thanks to the size chart, it fit perfectly.
There are 2 versions of Diana Prince's costume available for sale in his store: one from Batman vs Superman, and one from the Wonder Woman movie. I ended up buying the Batman vs Superman costume version, because I found it more accurate. However, it comes with bronze gauntlets, instead of the silver ones featured in the WW movie. I asked the seller to replace the bronze ones with the silver ones from the other set, and he obliged without issue.
This costume set comes with the armour (a one-piece combination of the corset and blue leather skirt, plus matching blue leather booty shorts you wear underneath). Full disclosure: if you have any kind of booty at all, half your butt will be out. Also, though I'm sure you've guessed it – the leather ain't real.
With your order you'll also get the cross-body brown leather belt, a golden lasso of truth, a velcro upper arm cuff, 2 gauntlets (with brown wraps to wear on your hands underneath), a soft tiara, which I didn't use, and leg coverings to be worn over your shoes that kind of resemble Wonder Woman's boots. I opted not to use those too.
Basically the set is a complete Wonder Woman costume, but I wanted to upgrade certain aspects of it.

Again, I probably searched through 30 different versions of Diana's tiara before settling on this one. I really don't play when I play dress-up. Many of the options were either a soft material with velcro, or made of foam and spray painted metallic – but I wanted one that was actually metal. It was also important to me that the tiara was the correct size and scale – many of them are huge, and I already don't have a ton of forehead real estate. (Plus it doesn't match the film's.)
After much hunting, I ended up finding this perfect one on Ali Express, and it was super affordable! It's just about an exact match to the film version, and has combs on either side to easily stick in your hair. Plus, the metal is pliable so you can adjust it to your head size and shape.
Of all the parts of the costume, Diana's boots took the most effort to find. I knew these boots were available at Hot Topic, but THEY HAD SOLD OUT IMMEDIATELY. I frantically messaged the company asking when they'd be back in stock, and they had no idea, so I just couldn't risk waiting. What if they didn't come back in time for Halloween? Or what if they did restock but sold out again before I could grab them?
And so began an online shopping quest unlike any I had ever been on. I was gripped with such determination to find these boots, I probably spent 10 or 12 hours in total looking for them. I googled everything I could think of, hoping they'd be sold by another store, but to no avail. After much research, I ended up finding the manufacturers of the boots, and through their site, a retailer that carried them. That, for some reason, didn't show up in search results for "Wonder Woman boots" at all! BeverlyHeels.com. And they had the boots in stock, in every size! Presumably because no one else but me knew they carried them.
The shipping fee to Canada was intense, as was the price of the boots themselves, but I sucked it up and paid it. A month later, Hot Topic restocked theirs at a slightly lower price than I paid. LOL. You can't win 'em all!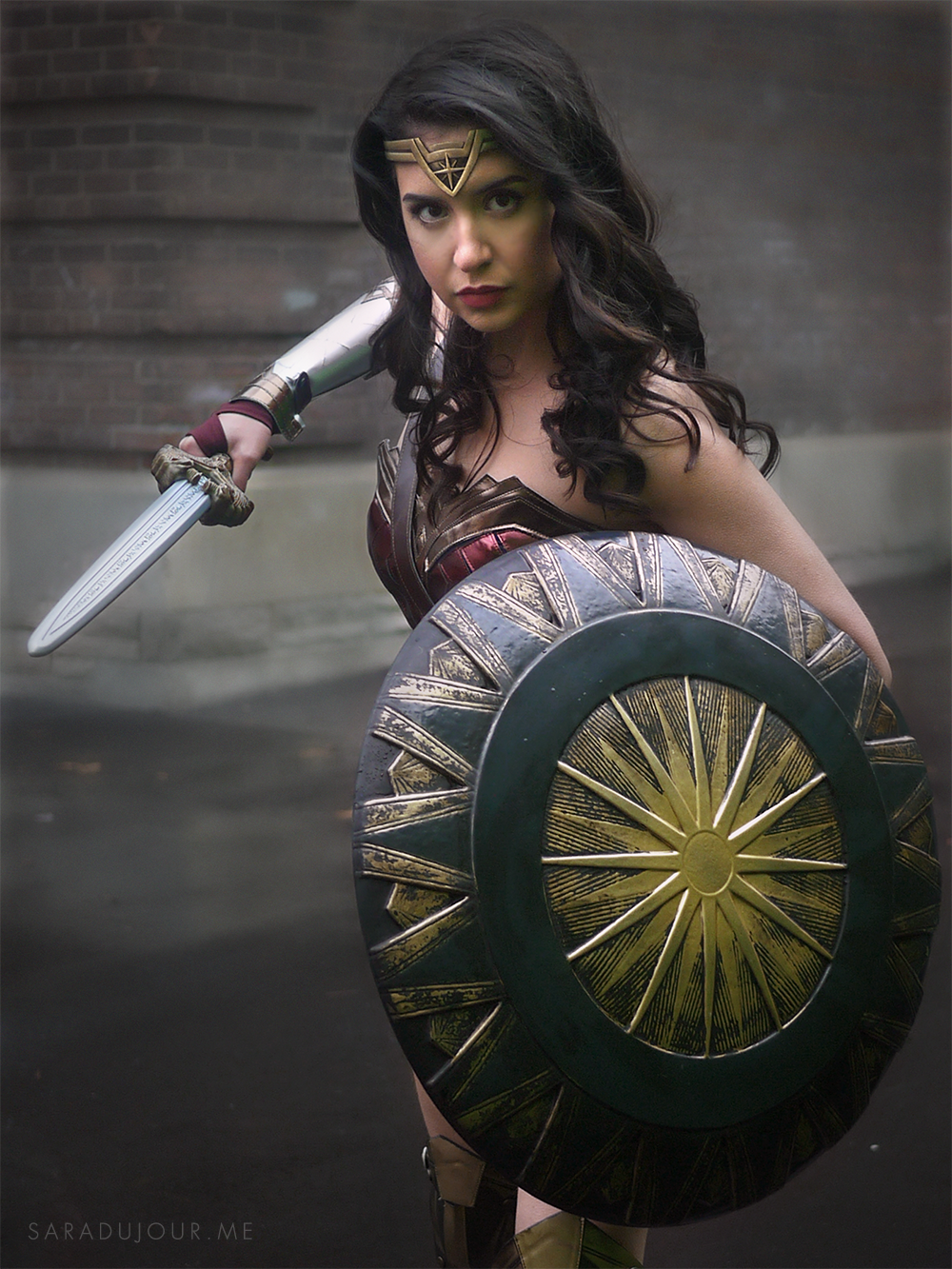 Wonder Woman's Godkiller sword was pretty easy to find. It's plastic and has a button that when pressed, makes a variety of sword-y (I'm making that a word) sound effects. I've linked the exact one I got above.
As for the shield, there were a few design options, but I made sure to get the one featured in the Wonder Woman film, instead of the one she uses in Batman vs Superman. Also linked!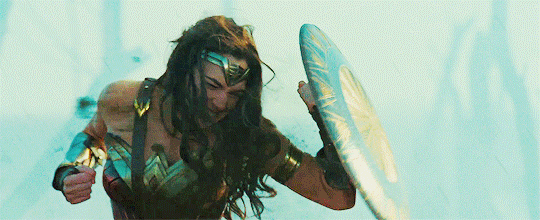 WONDER WOMAN HAIR
I mentioned that I dyed my actual hair for this, right? No one goes harder for Halloween than me. I had never dyed my own hair before but luckily it was pretty easy and only cost me $6.99, on sale! Not too shabby. Comic book Wonder Woman has jet black hair, but Gal Galdot's on-screen Wonder Woman actually has very dark brown hair, so I went with that. (Which, coincidentally, is my natural hair colour.) Thank you, Clairol Natural Instincts for taking me back to my roots.
As for the style, Gal Gadot's Wonder Woman's hair is pretty simple. Just part it on the side (but not too far on the side), curl it away from your face with a 1″ barrel hot iron, mess it up a little, and you're done. I did have to pin some sections of hair to the sides of my head with bobby pins in order to give the tiara something to grip into, though – but that's concealed under the top section of hair.
WONDER WOMAN MAKEUP
At first glance it might seem like Wonder Woman doesn't have any makeup on, but after studying numerous reference photos and re-watching the movie a thousand times, I can assure you – she does.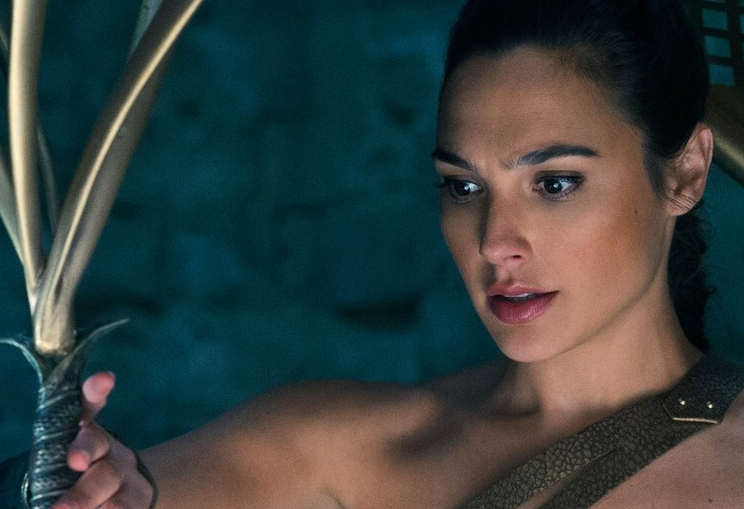 Her skin is very natural looking, so I used my trusty Fenty foundation, then bronzed my face and contoured for the gods (pun intended) with a combination of Hoola bronzer and Guerlain Terracotta, to try to chisel out some of that wondrous bone structure Gal has. (That pun was intended too.) Then I added a subtle highlight along the tops of my cheekbones to replicate Wonder Woman's glow.
Blush is very minimal – just a slight natural flush applied right below the apples of the cheeks with a peachy pink. Lips are similar: she's wearing almost nothing on her lips most of the film. Just a mix of lip balm for moisture and shine with a slight stain of a natural-looking pink. If you want to cheat Gal Gadot's full lower lip, add a bit of a shadow with your contour colour below your lower lip.
As for brows, Gal Gadot's vary in how defined they are throughout the film, but when Diana is in her warrior getup as Wonder Woman they tend to be bolder, so I filled mine in a bit and made the arch more pronounced.
For eye makeup, Wonder Woman has a light wash of a neutral brown shadow over her lid and in her crease, with thin black liner along her upper lash line, and curled lashes with black mascara. Along her lower lash line is a bit of brown shadow, and the lightest touch of mascara.
ADDITIONAL DIY-ING
I only had to make 2 customizations to my costume: the first was simple – I duct-taped both ends of the lasso together and painted the tape with a gold metallic marker. This way it wouldn't fall out of the belt, and I thought it just looked nicer without the loose ends.
The second DIY mini-task was to adjust the size of the gauntlets. Mine were far too big and loose on my forearms, but since they have a snap closure, the easiest solution I found was to cut the snaps out of the edge of the gauntlet, and super glue them further in. Only took 5 minutes!
And that's all, folks! Tell me what you think of this Wonder Woman Halloween costume in the comments, and what you dressed up as!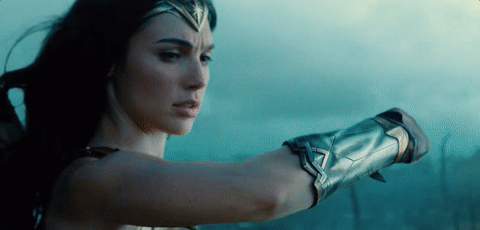 If you need me, I'll be working on my winter bod.
Happy Halloween!
– Sara
Stay updated with Facebook • Twitter • Instagram • Pinterest • Bloglovin