The Black Velvet Birthday Dress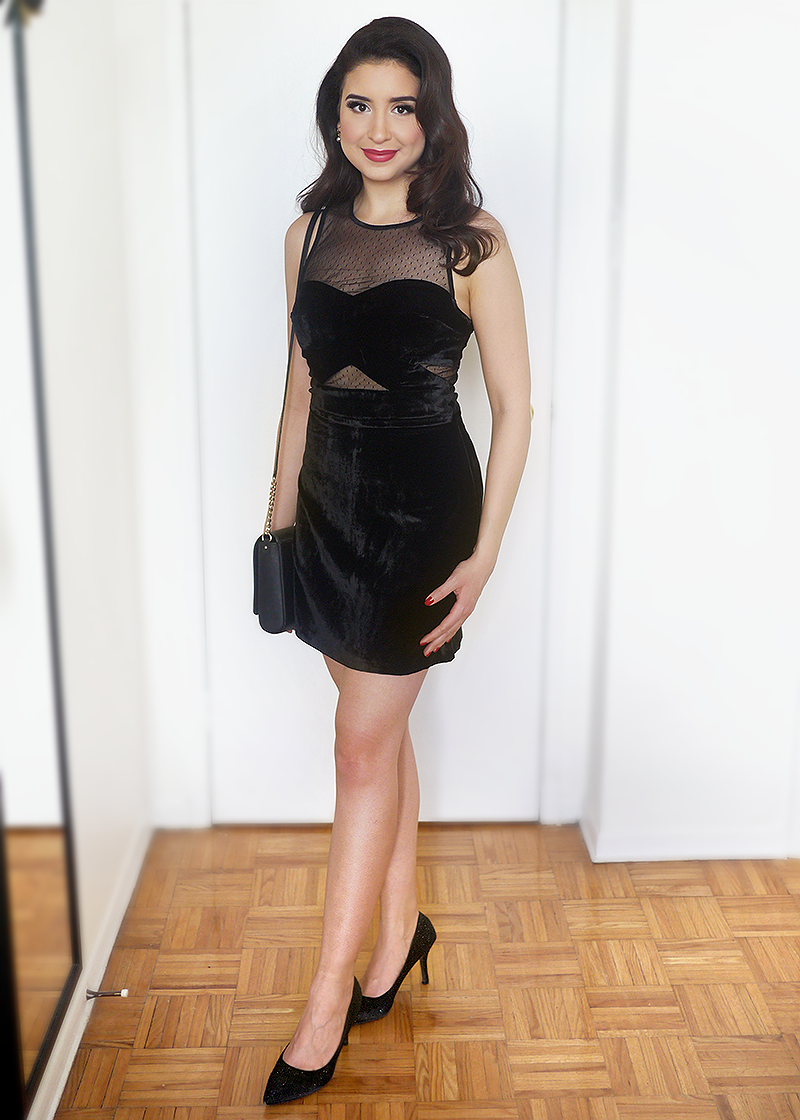 Quick Links: Black Velvet Cutout Dress | Kate Spade Bag | Gold Earrings
It's my birthday! And this lucky lady had two birthday parties, one on Friday night, and one on Saturday. I celebrated twice last year too, because I have two major groups of friends, each with their own uniquely wonderful and hilarious group dynamic. I find it simpler and more fun to have separate events rather than trying to blend the groups together. (Plus, who doesn't want two birthday parties!?)
Today, Sunday, I'm spending my actual birthday with my family – seeing the new Star Wars, then going out for a fancy birthday dinner with my parents.
But anyway – here's what I wore for my one of my birthday parties with friends. Stay tuned, I will be posting the second party look soon.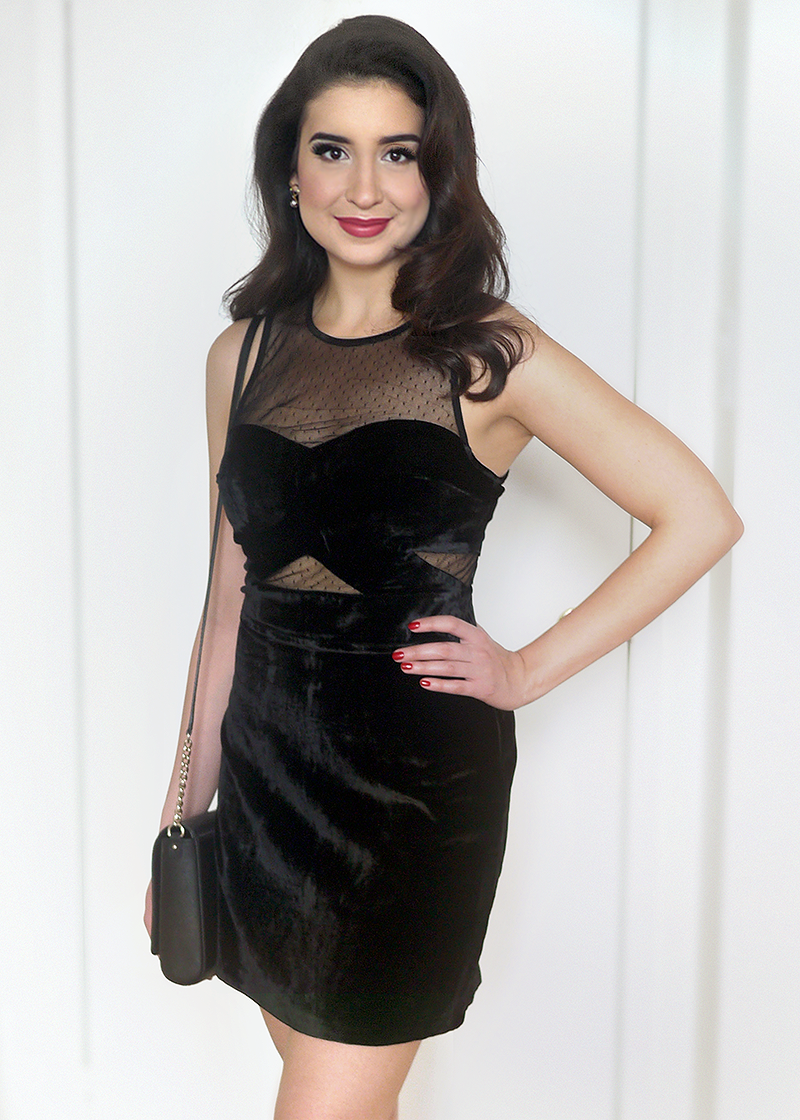 There's something funny about a 'birthday dress'. Every year I seem to enter a kind of fugue state, where I completely forget my closet is already full of beautiful dresses, and am overcome with a desperate urge to find a brand new dress to wear for the big day.
I came across this black velvet number with mesh cutouts from Express, and knew it had to be mine. And the cherry on top? I grabbed it at a major discount on Black Friday. Score.
It's flattering, comfortable, and easy to wear – perfect for a night of eating, drinking, and dancing.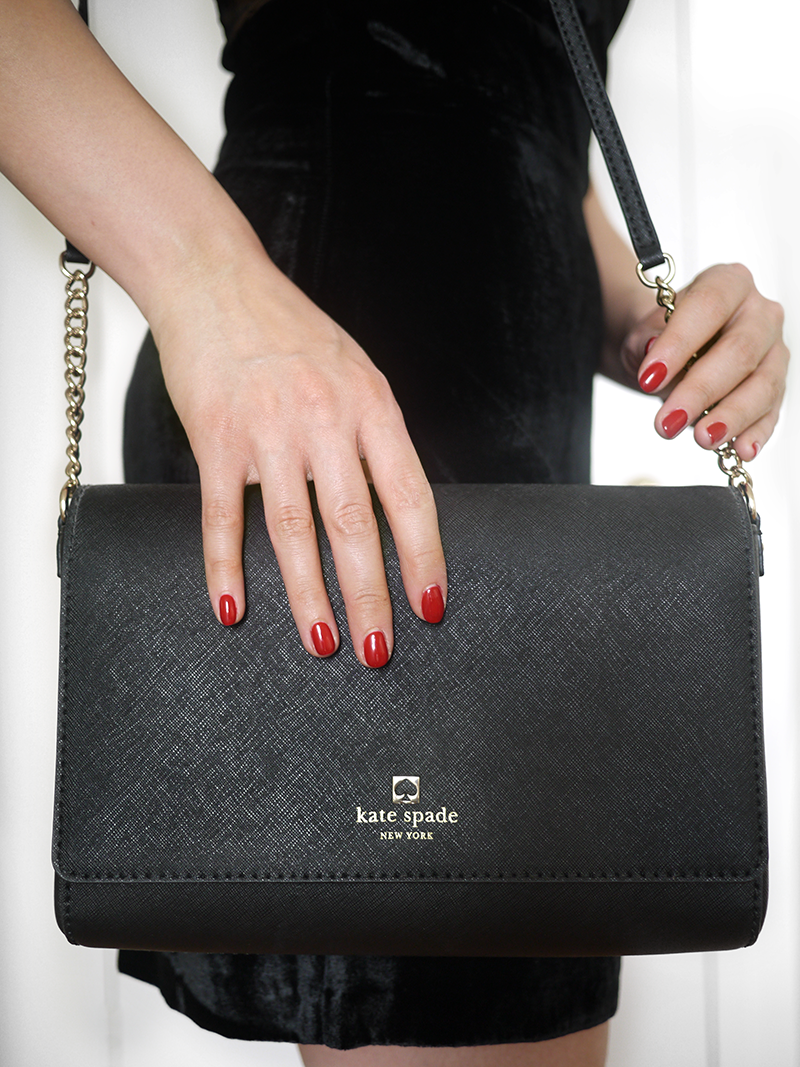 I kept accessories pretty simple, with some dainty gold earrings from Wanderlust & Co., a Kate Spade clutch, and black pointed toe pumps.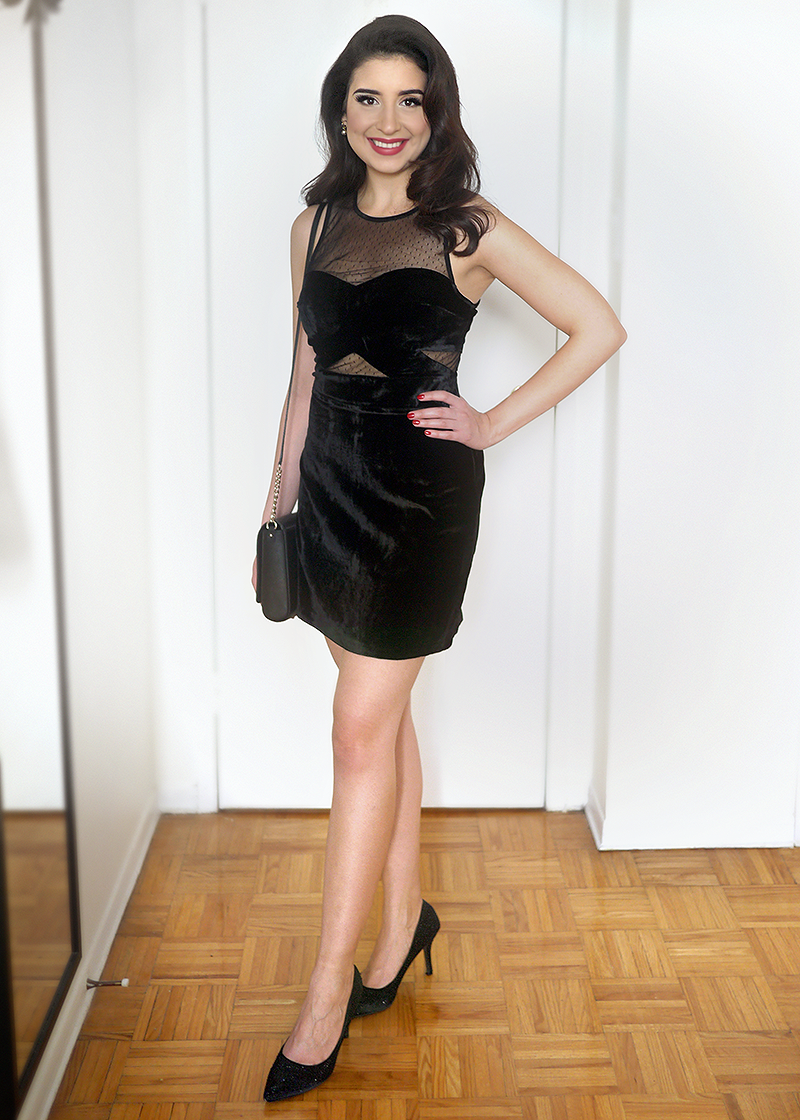 We spent the evening at my apartment, listening to music, nibbling from a charcuterie and cheese board, playing party games (including Pick Your Poison and Bean Boozled – lots of laughs and grossed out reactions from both), mixing drinks from my bar cart, and reminiscing over stories accumulated over the years. We've celebrated 11 years of birthdays together as a group!
Monica even wrote me a brand new short story, like she does every year on my birthday. They are always hysterically funny and involve all of us as characters. I treasure them, and when she's a famous writer, I'll either sell them for a ton of money or use them as blackmail material. ;)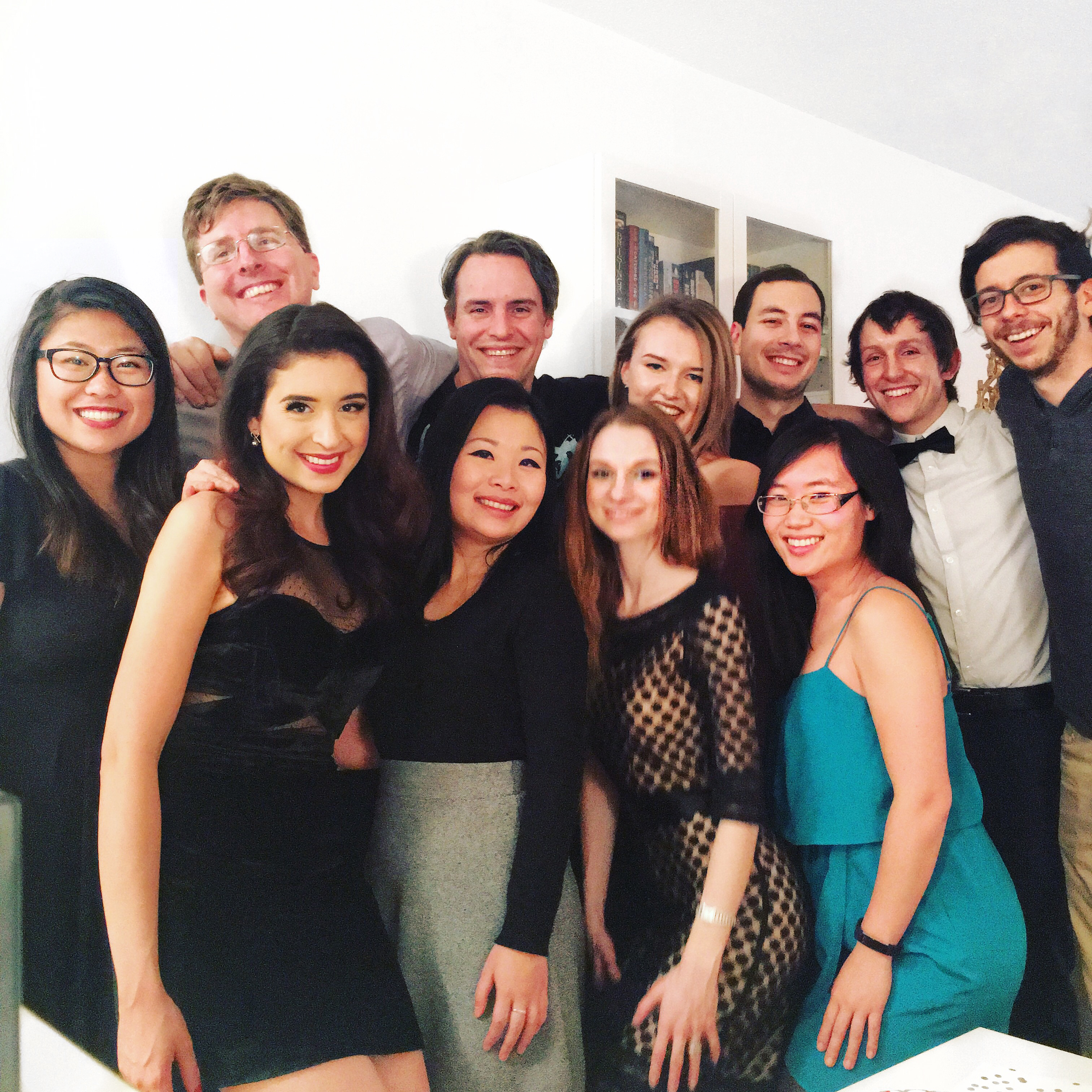 I've already had the best birthday I could ever wish for, surrounded by love and all my favourite people. I can't believe there's more celebrating to be had today! I'm off to meet my dad and finally, finally, see a female jedi wield a lightsaber on the big screen.
Hell. Yes.
Thanks for reading, and I hope you all have a fantastic week!
– Sara
Stay updated with Facebook • Twitter • Instagram • Pinterest • Bloglovin