Holiday Party Style: The Little Black Dress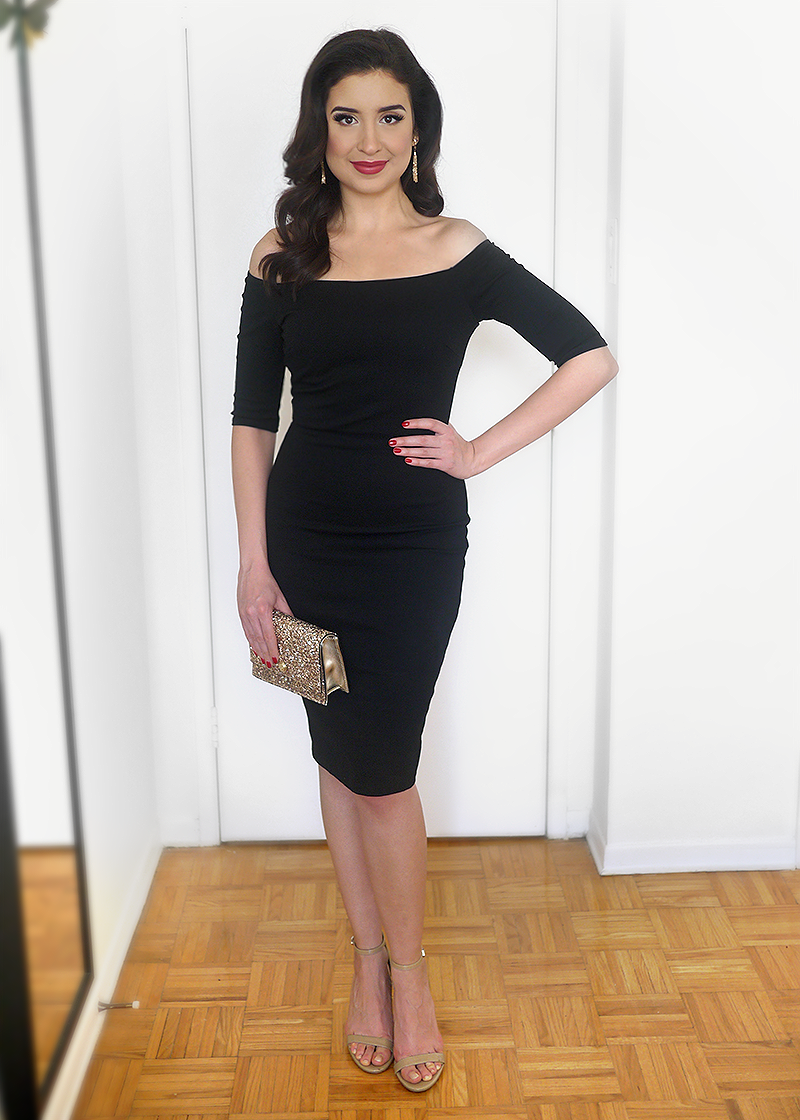 Lulu's Black Dress |  Wanderlust & Co. Earrings | Sam Edelman Heels | Nine West Clutch
I love a classic silhouette, and many of the outfits on this blog feature figure-hugging midi dresses. I think they're beautiful on every body type, and perfect for office holiday parties – particularly if you want to dress a little more conservatively while still feeling fancy and looking great.
The night of my new job's holiday party, I probably tried on 8-10 dresses before deciding on this one. I wasn't feeling my best because it was this time of the month (you're so welcome) and everything I tried, from sparkly dresses to red and velvet dresses, just didn't feel right for the evening. Plus, there was going to be a huge, multi-course Italian meal followed by dancing, so black seemed like a great choice for a lot of reasons. (I ate so much. Oh my god.)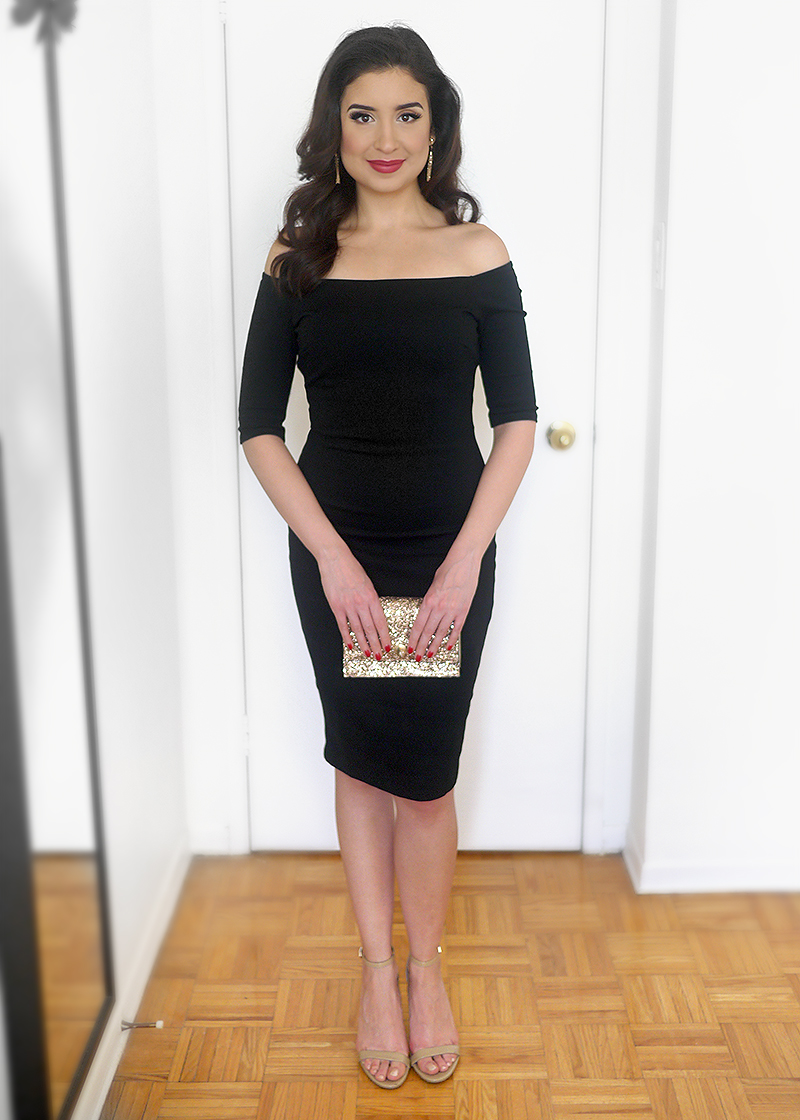 This little black dress, from Lulu's, is an absolute dream. It's made of a sturdy material that snatches your figure, and the off-the-shoulder part is rubberized so nothing slips or moves around. I love that it's a bit sexy without showing very much skin.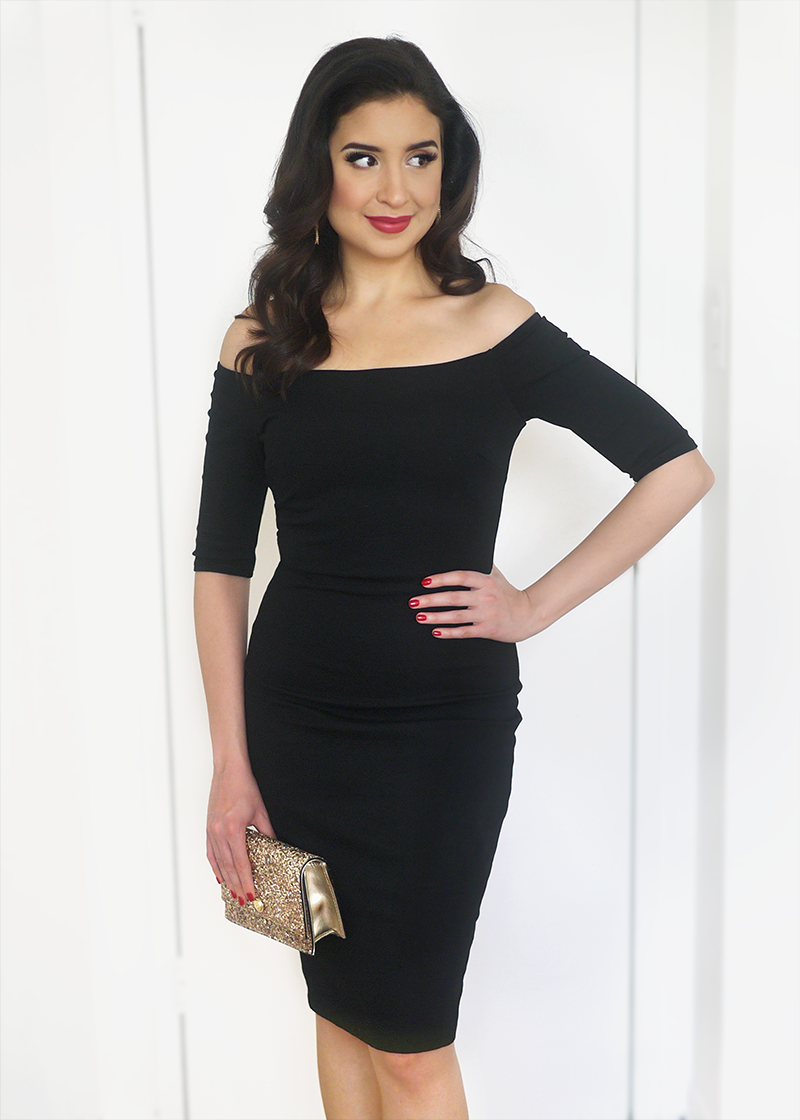 I paired that with the glittering Nine West Anndi clutch I'll be bringing to just about every event this party season (on sale now!), big lashes, nude strappy heels that are so comfortable I can dance in them for hours, and Larissa gold tassel earrings from Wanderlust & Co.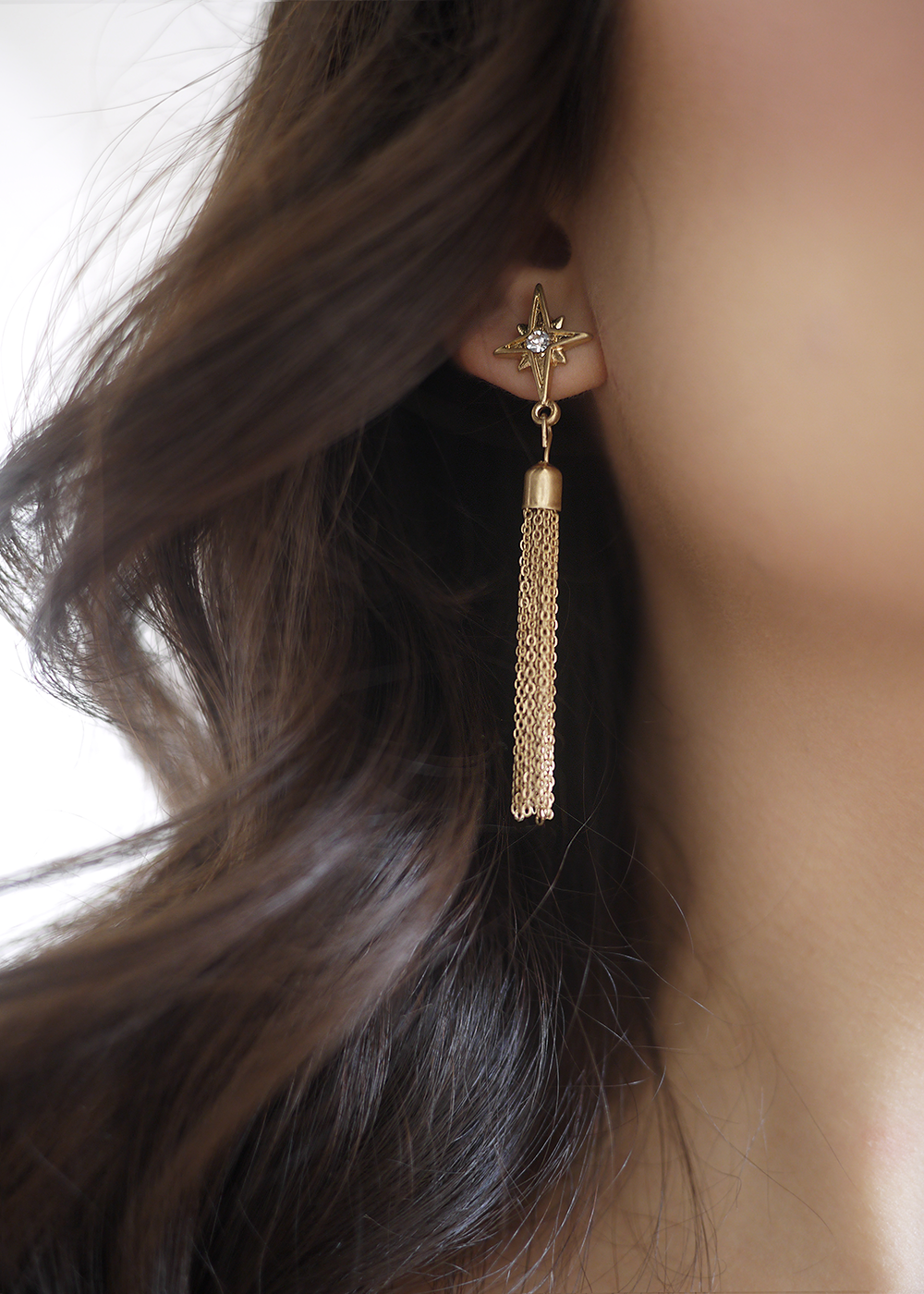 When these earrings arrived I found them a little bit too long for me, so I DIY'd them and cut about a centimetre off the bottom of each. Now I love them! #hacked
Which of my two office holiday party looks did you prefer? And what are you wearing to your events this party season? Leave me a note in the comments below, they make my day. :)
– Sara
Stay updated with Facebook • Twitter • Instagram • Pinterest • Bloglovin