What I Bought in the Sephora Sale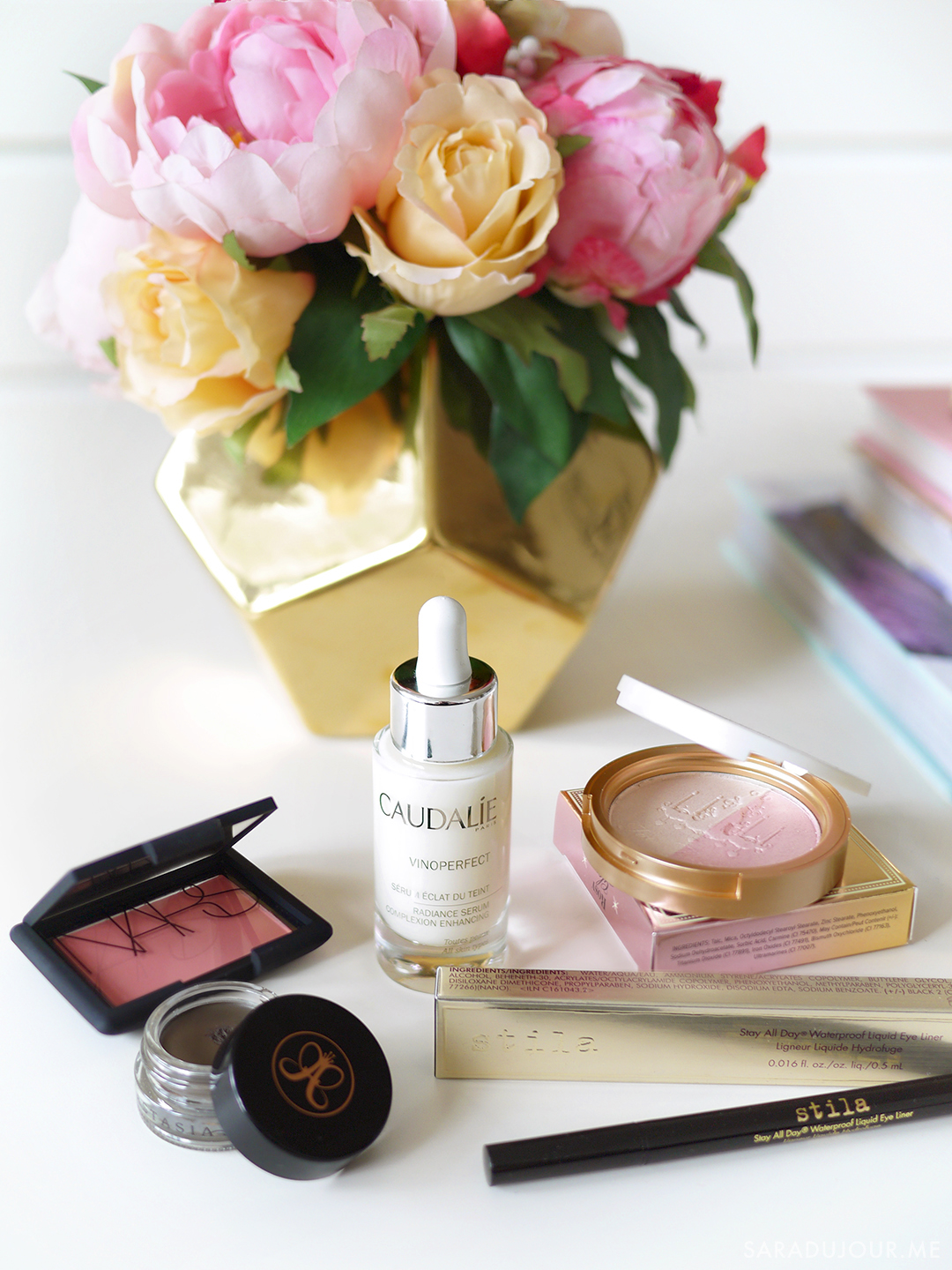 A couple of weeks ago, Sephora had their semi-annual VIB event, which meant Beauty Insiders got 10% off their total purchase, VIBs got 15% off, and VIB Rouges got 20% off their purchase. I always try to wait for this sale to stock up on products I've run low on and need to repurchase. Plus it's a good excuse to splurge on that luxury beauty item you've been eyeing. "But it's discounted now! I'd be stupid not to buy it!!"
Since I'm a deeply curious person who always wants to know what other people grabbed during this sale, here's what I picked up.

Too Faced Candlelight Glow
First I need to rant about how MY ABSOLUTE FAVOURITE highlighting powder of all time got discontinued. I'm so mad. Too Faced used to make this lovely pressed powder called Candlelight. It was a unique product in between a matte pressed powder and a fine shimmer, meaning it gave the ideal, super-subtle glow that was completely unclockable in daylight. (I personally am not a fan of obvious, strobing highlights during the day or while I'm at work.)
I've searched absolutely everywhere in my attempt to repurchase this beloved highlight, but alas, it seems Thanos has snapped it out of our universe. Instead, Too Faced came out with this new powder highlight duo, called Candlelight Glow. It's definitely more of a traditional highlight than Candlelight was, but it's less obviously shimmery versus other powder highlighters I've swatched it against, so it will be my new daytime highlight.
I'm still mad though.

NARS Amour Blush
I've used this NARS blush every single day for a couple of years. It's pricey, but when you consider how pigmented it is and how long it'll last you, it ends up being more affordable than a lot of other (cheaper) blushes. It's actually so pigmented that sometimes I get carried away applying it in the morning when it's still a bit dark, then gasp when I see my reflection in the office washroom.
It blends like a dream and lasts all day. And I mean all day. 14+ hours, through a workout, overnight, you name it. It doesn't fade away throughout the day like many blushes tend to.
NARS Amour blush is a beautiful peachy pink without any visible shimmer. This is important to me because my skin texture isn't always perfect, and matte products help make the canvas appear smoother, whereas shimmer will reflect light and emphasize texture. I've been scraping the pan of my previous Amour, waiting for this sale so I could finally repurchase it.
Stila Waterproof Liquid Liner
Bought a backup since the sale was on, and I've gone through probably 15 of these Stila liquid liners over the years. Might as well get it on sale! It's my favourite favourite favourite liquid liner. I've talked about it here so many times. Super black and doesn't budge.

Anastasia Dipbrow Pomade
I've been experimenting a little with how I do my brows this year. For the last few years I've been using a brow powder + Anastasia Brow Wiz (pencil) combo, but I've been curious to try the precision of a brow gel product. Anastasia's Dipbrow is known to be the best in the business, so that's the one I went for. So far, I've been liking it!

Caudalie Vinoperfect Radiance Serum
You know those deluxe samples of super luxury products Sephora gives you? They get me almost every time. I start by thinking "this is ridiculously expensive, I'd never buy this", then I use it for a week or two, fall in love, and the rest is history. That's how I tried this Caudalie radiance serum, and it's a big part of the reason I returned my Volition Strawberry-C serum. The two were incomparable.
I actually do feel like my skin is brighter and more hydrated after using this, and for those of you who read my review of the Volition serum: this one has a dropper that actually works.
According to the Caudalie, this serum contains "Viniferine", a patented something-or-other that is supposedly 62 times more effective than Vitamin C at boosting radiance and evening the complexion. So, yeah. This Caudalie serum has become a part of my daily skincare routine, morning and night. Sorry, bank account.
Did you pick up anything in the Sephora sale? Let me know below!
– Sara
Stay updated with Facebook • Twitter • Instagram • Pinterest • Bloglovin