Iridescent Pride Parade Outfit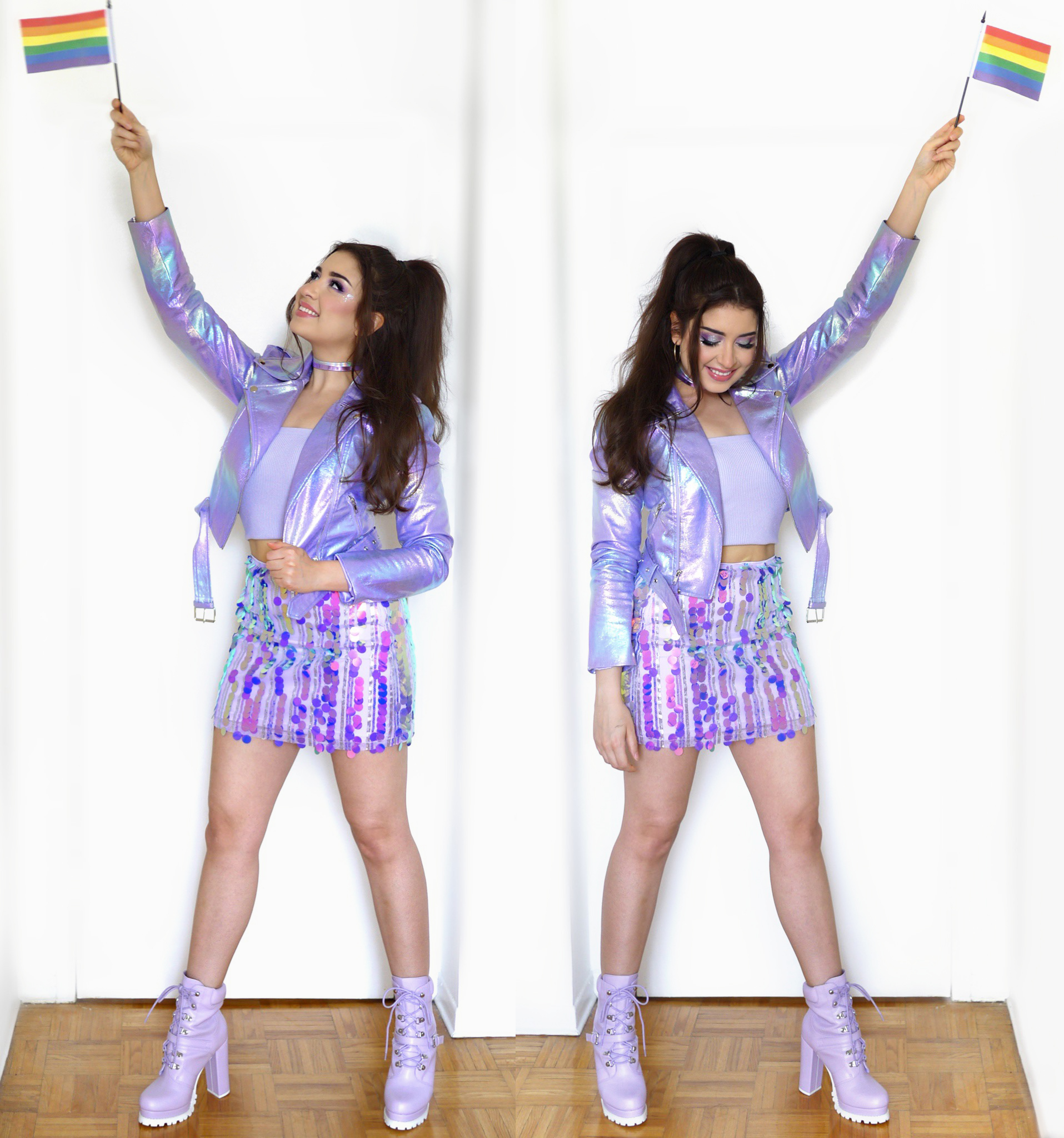 It turns out I'm too shy and embarrassed to pose for fashion photos amid a big crowd of people, so here are some photos of my look from today's Pride parade…that I took at home.
This year's Pride parade is a particularly significant one, as it marks the 50th anniversary of the Stonewall riots, which took place on June 28, 1969. Instead of explaining what Stonewall was, I'm going to let Willam do it, in one of the most iconic, educational, and hilarious clips I've ever seen.
Toronto's Pride parade (and Pride around the world) is both a celebration and a demonstration. While there is so much progress to celebrate, and joy to share in, there's still a long road ahead before true equality is reached. The trans community still faces a horrific amount of violence, queer people of colour deal with intersecting oppressions, both for their sexuality/gender and race, and Indigenous voices in the queer community are so rarely heard or paid attention to.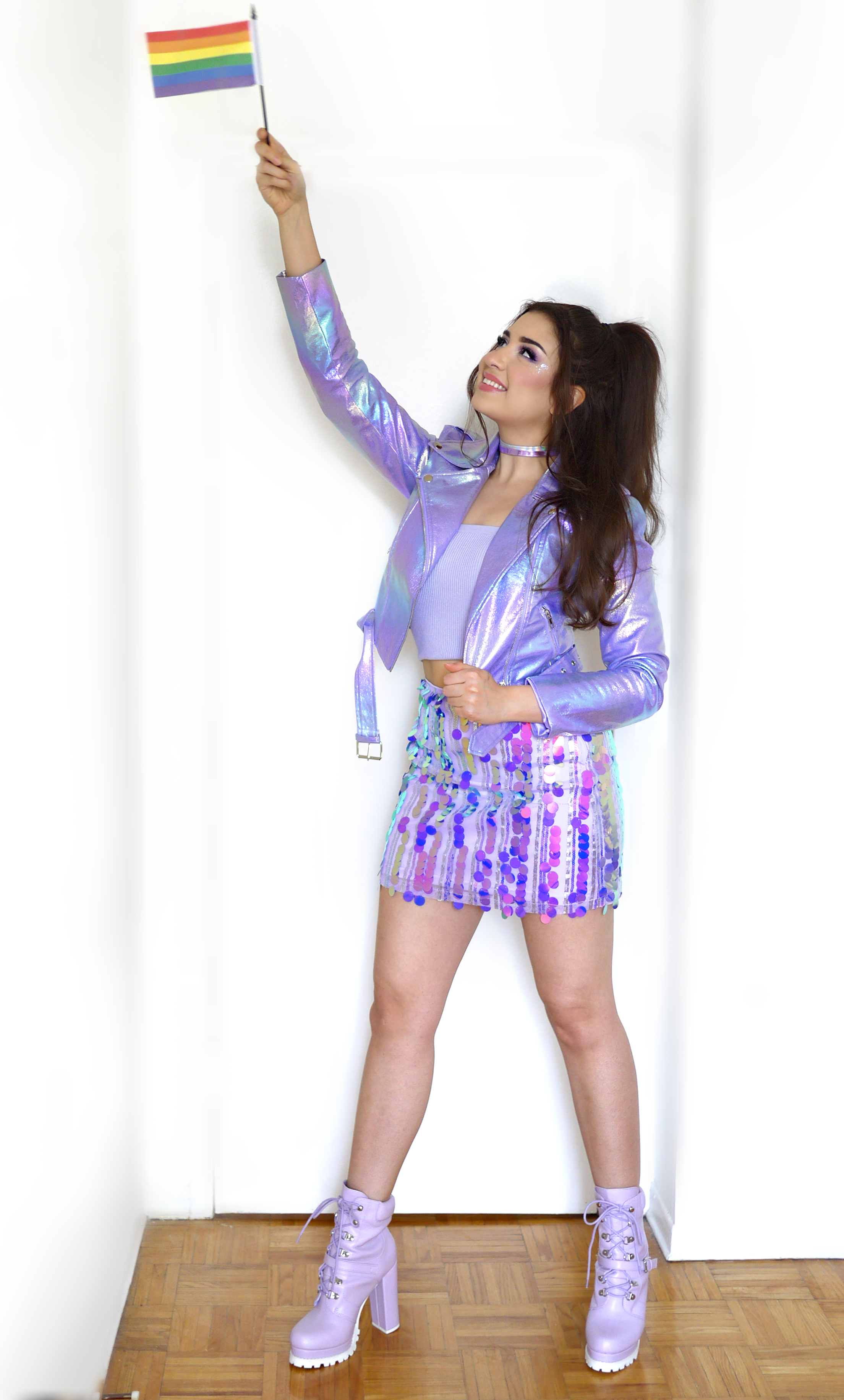 I love the electric energy of Pride. LGBT+ folks and allies come together to celebrate love, freedom, sexuality, self-expression, and the ongoing pursuit of a fairer world. It's a fascinating mix of drag queens, activists, dancers, music, and uncomfortable corporate tie-ins. Welcome to 2019.
I donned my most rainbow-bright look for the occasion, leaning all the way into my extra-ness. A drag queen stopped me to compliment my outfit, which made my day/week/month and possibly year.
For those interested, the outfit breakdown (with links) is below, and I'll post all the details on my matching makeup look later in the week.
Shop the look
Iridescent moto jacket | lavender crop top | iridescent sequin skirt | lavender heeled boots | iridescent choker duo
While you're here, in honour of Pride month, consider donating to:
To my LGBTQIA+ friends, I hope you've had a spectacular Pride season and that the rest of your year is just as great. Because Pride isn't limited to just the month of June.
Thank you for allowing me to share in your art, culture, and spaces. They've brought me an enormous amount of happiness, inspiration, and comfort.
In closing, I'm going to leave the You Need to Calm Down music video here, because no matter your thoughts on Taylor Swift's activism/allyship, it's an unquestionable bop.
Thanks for reading!
– Sara
Stay updated with Facebook • Twitter • Instagram • Pinterest • Bloglovin