Huda Beauty Neon Palette Makeup Look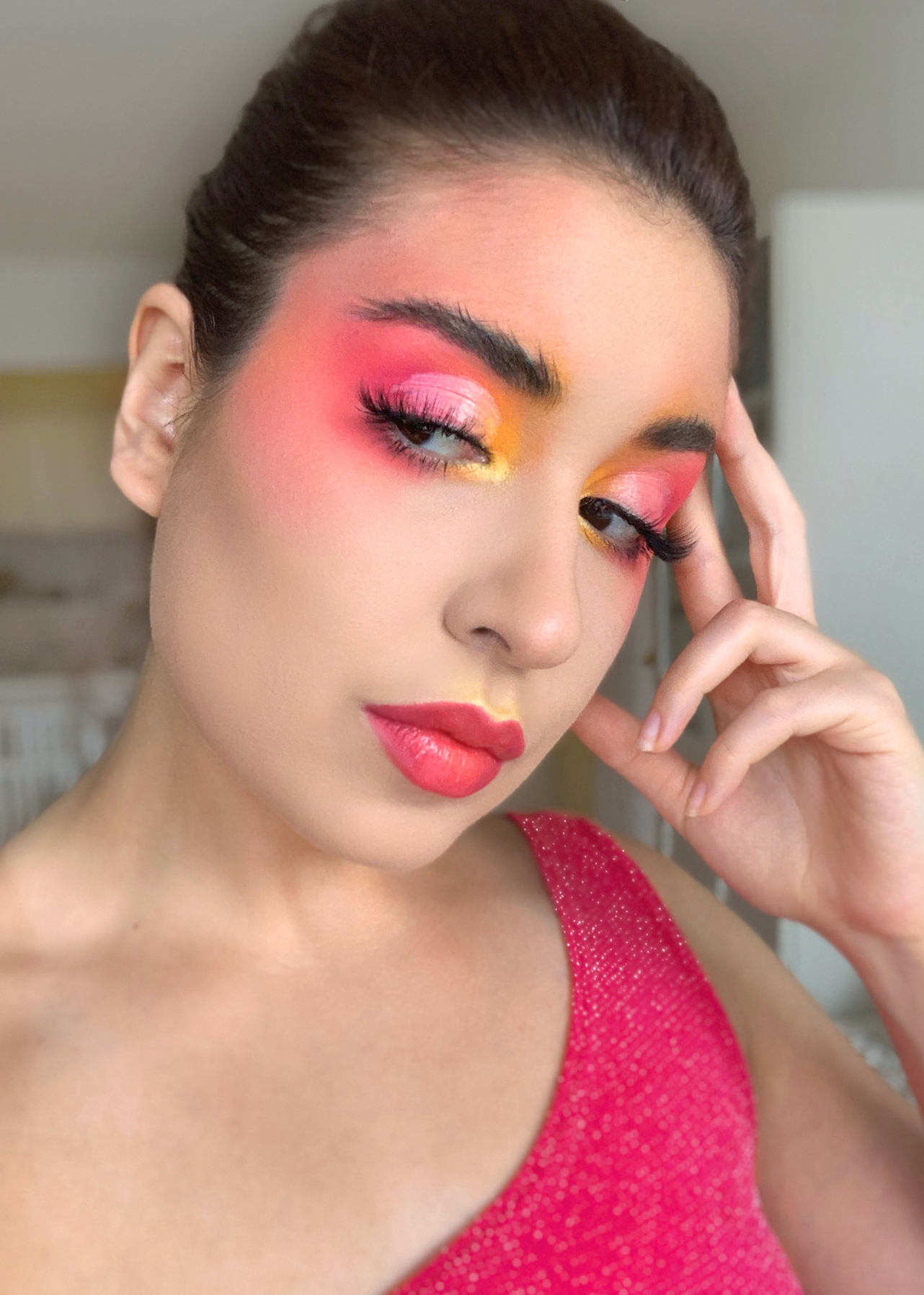 We need to talk. Specifically about the new Huda Beauty Neon Palettes. Even more specifically about the orange palette, because I am SHOOK. Look at this colour payoff!!! But I'm getting ahead of myself.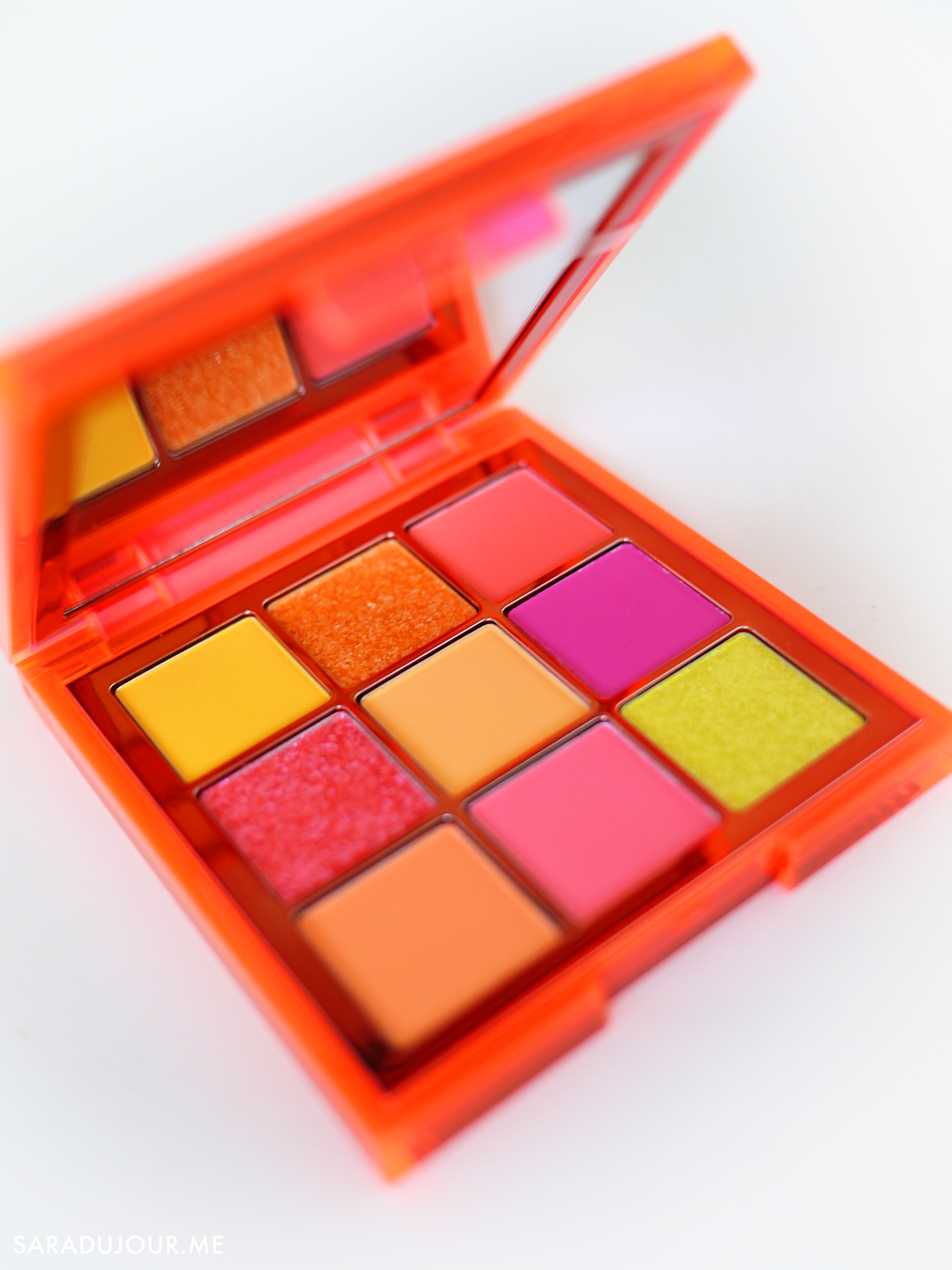 Huda Beauty's new Neon Obsessions Palettes hit Sephora little while ago, and as soon as I saw them featured on the home page, I knew I had to have one. I hadn't purchased an eyeshadow palette for years, because I own so many shadows already. But these neon shadows were something I didn't already have in my collection, which was just the excuse I needed.
Huda launched 3 neon palettes: Neon Pink, Neon Orange, and Neon Green. This is Huda's Neon Orange palette, and let me tell you: it's by far the best of the three. I honestly could not be more impressed by the intense pigmentation, true neon payoff, and blendability.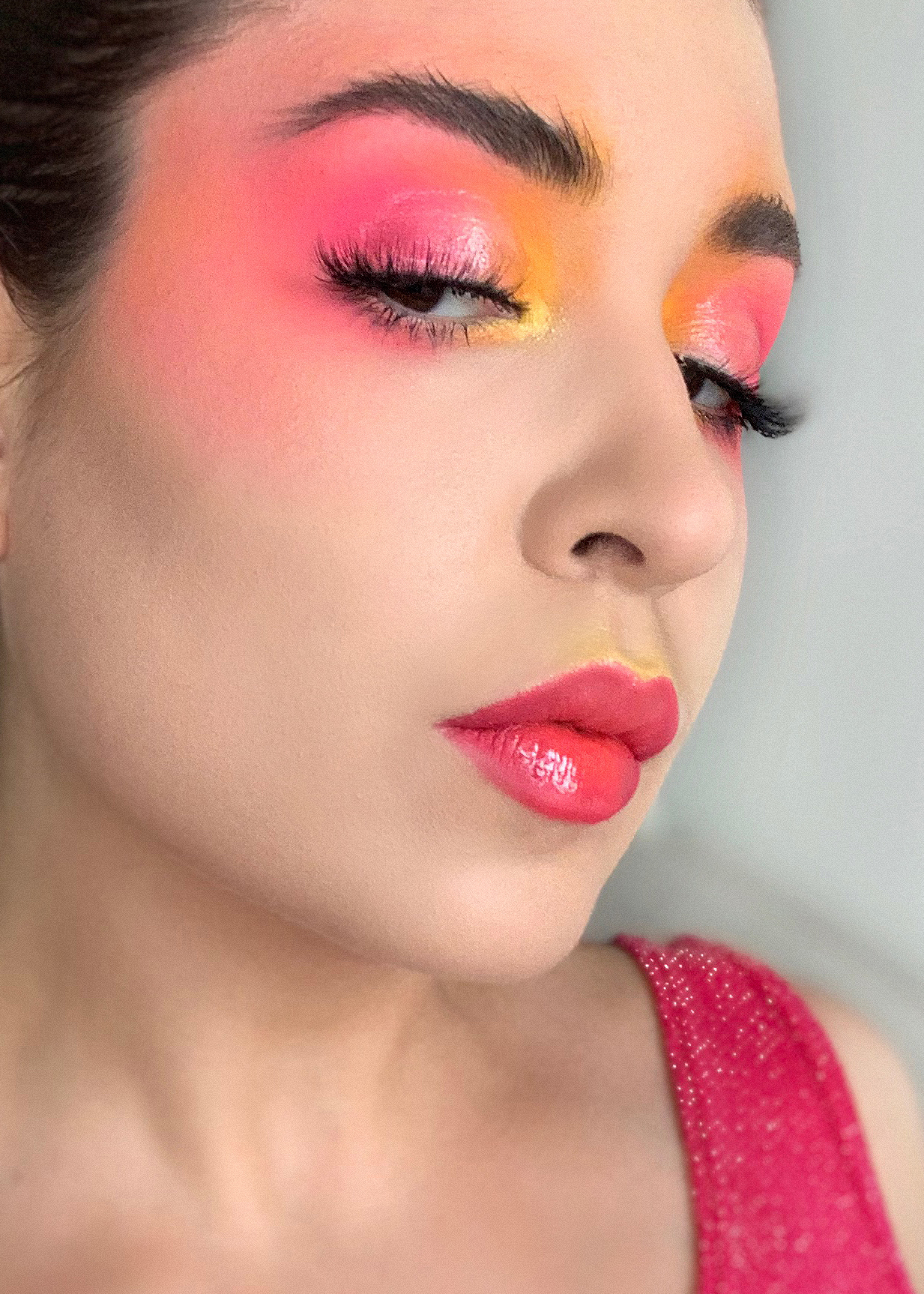 I decided to take my new Huda palette for a spin, creating a makeup look that used almost all the neon shadows in the palette. (I used 7 of the 9 colours, to be precise. All 6 mattes + the bright yellow shimmer.)
"Neons? For summer? Groundbreaking."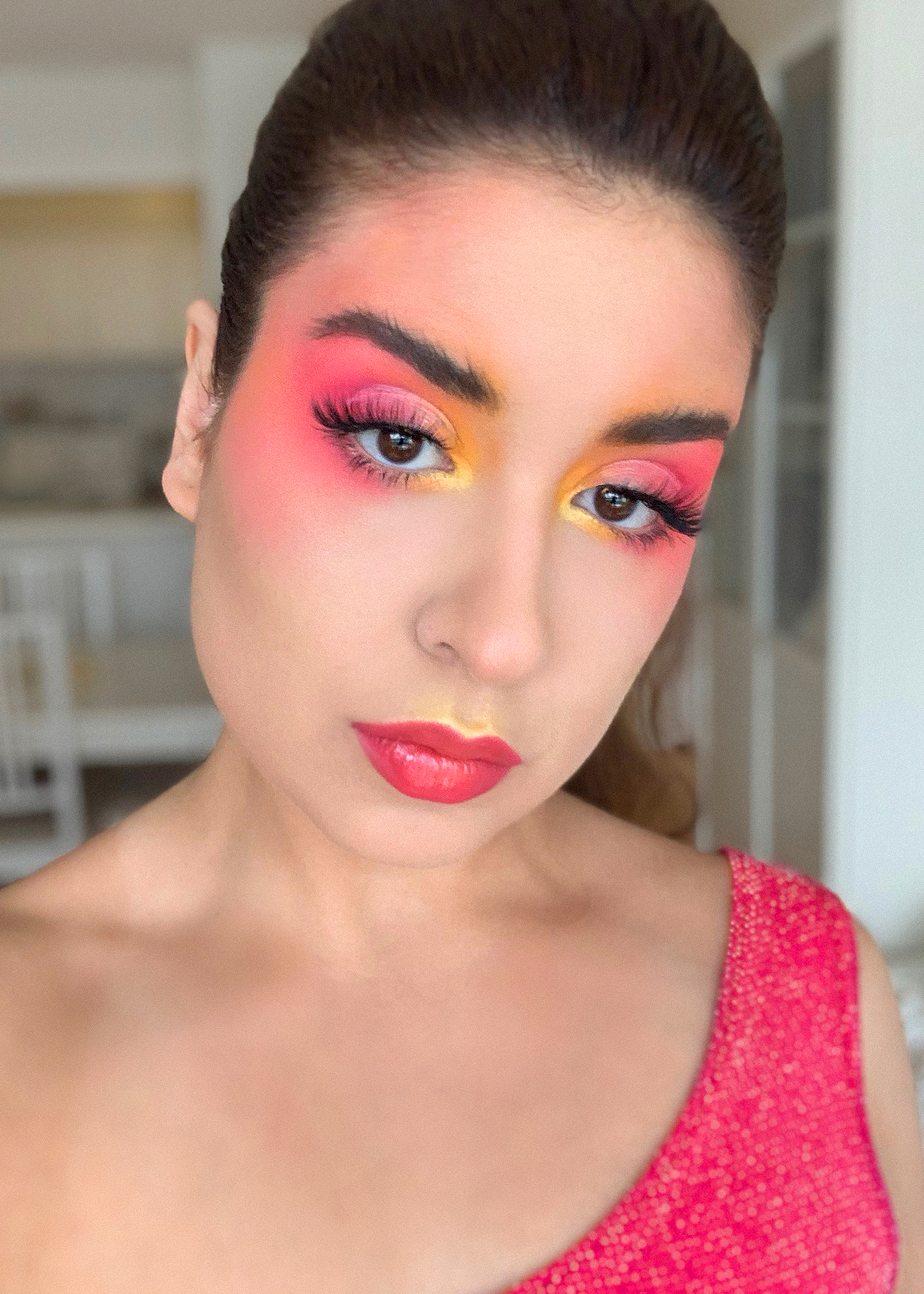 I created a makeup look that was slightly 1980s inspired – think Netflix's GLOW. I used a brow gel to spike up my brows to make them as bushy as possible, then drew in a few extra hairs towards the ends to help sell it.
I wanted to break some of the traditional rules of eye makeup, like confining eyeshadow to the lid and crease area, and leaving room for a brow bone highlight. Instead, I blended the neon eyeshadows into and even above my brows, down to the high points of my cheeks, and up my temples to the sides of my forehead, creating a watercolour-like effect.
I applied the bright yellow shimmer shadow to the inner corners of my eyes (on top of NYX "Milk") and on the cupid's bow of my lips. As a final step, I added some clear gloss to my lips and eyelids. (Be careful doing a glossy eye, it looks great for 5 minutes then starts to crease all your carefully-blended shadows.)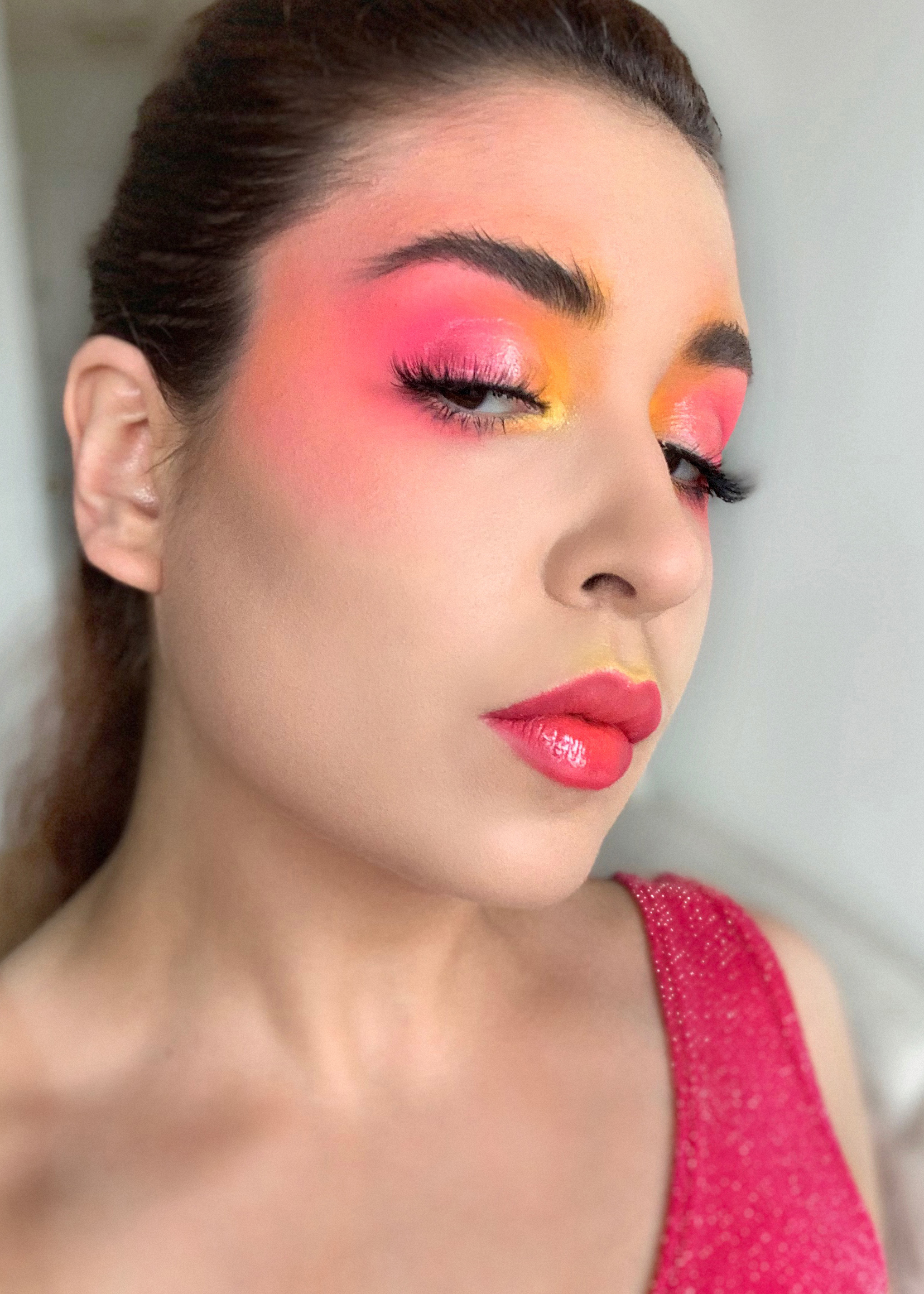 Here's everything I used to put together this summery neon makeup look.
Face
Eyes
Brows
Lips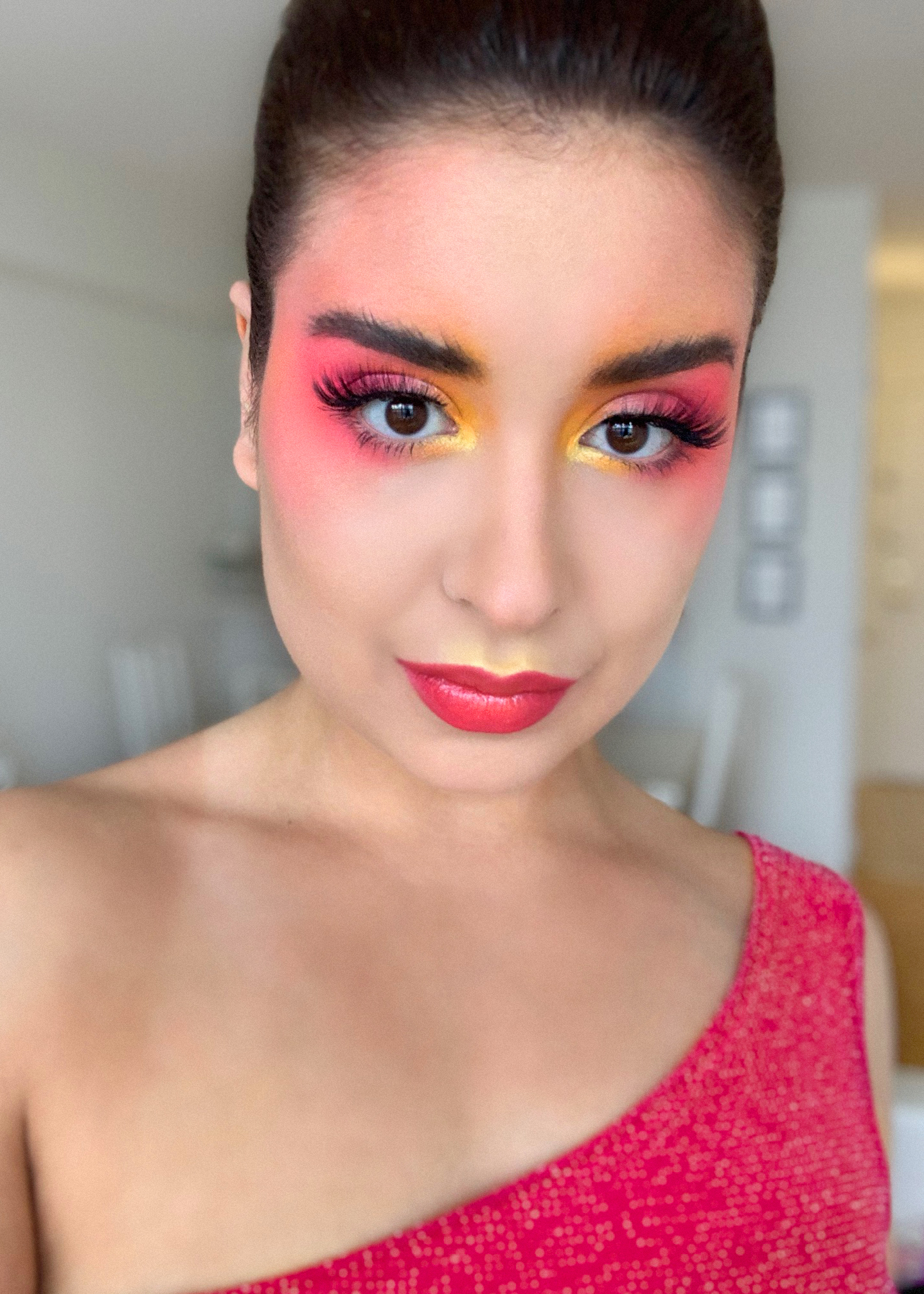 Thanks for reading!
– Sara
Stay updated with Facebook • Twitter • Instagram • Pinterest • Bloglovin