Maleficent Cosplay Makeup + Costume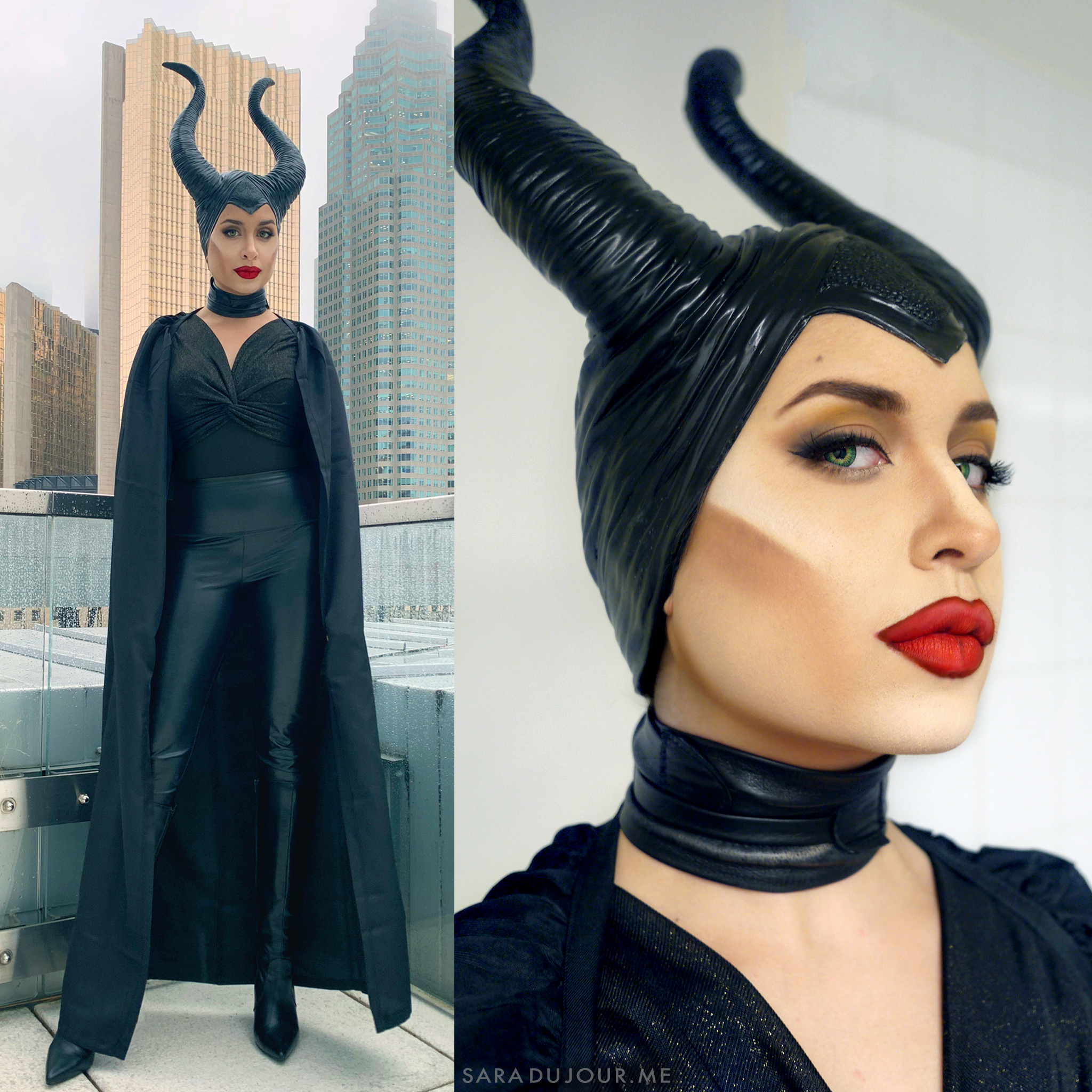 Well, well. It is I, the world's worst procrastinator, here to bring you the Maleficent cosplay makeup tutorial I meant to share last October when I took these photos. And what a different world it was! Now we're in lockdown because of a global pandemic.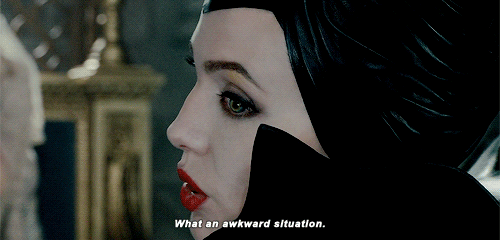 Please don't think me a villain for holding out on you for so long. Forgive me, beastie. I'm not late for last Halloween, I'm early for Halloween 2020!
Read on for everything you need for a Maleficent movie cosplay and makeup transformation. And here's Angelina Jolie's Maleficent makeup and costume from the movie, so we know what we're aiming for: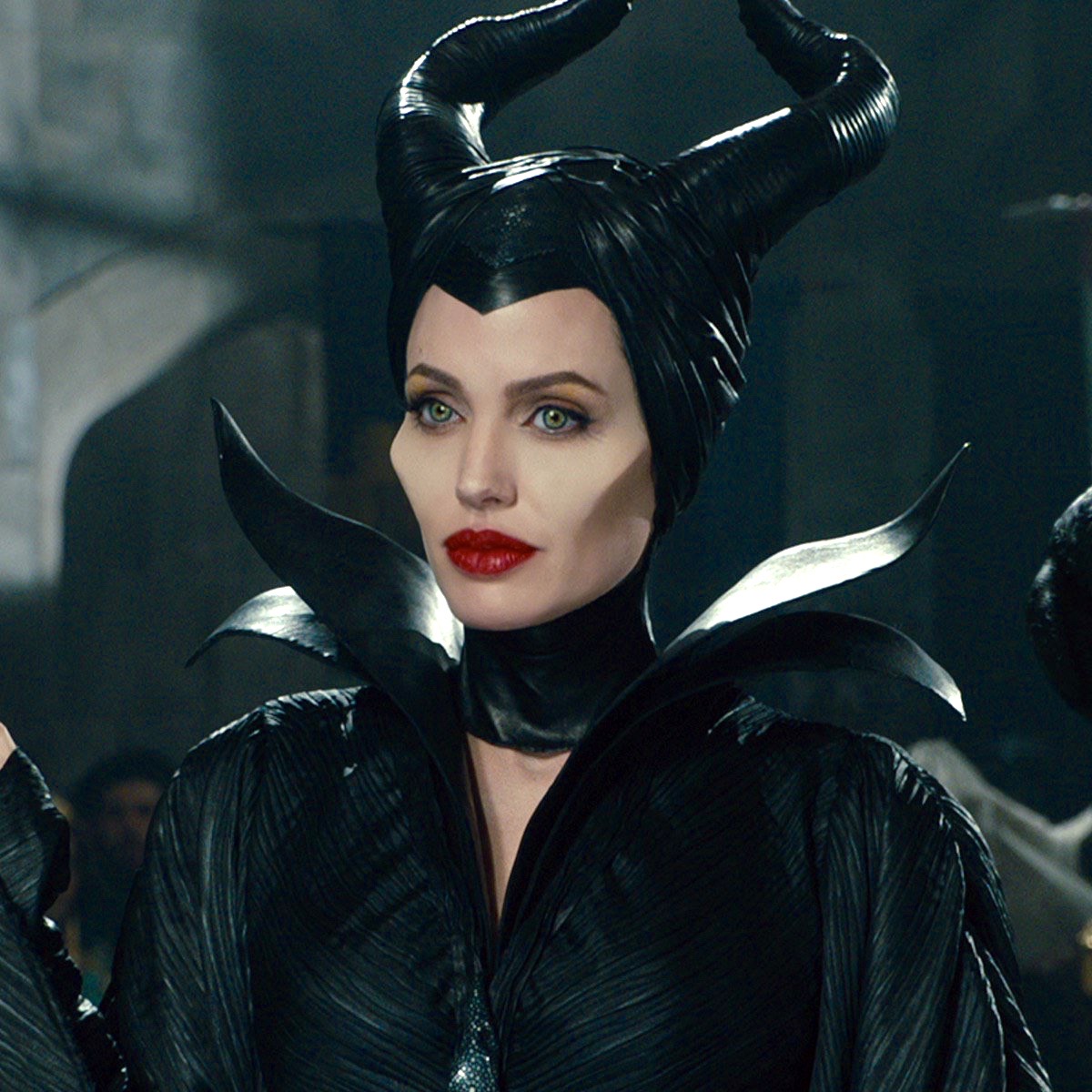 If you want to buy Maleficent's actual cape extravaganza and drop COIN this Halloween, here's a link. But I chose to DIY my Maleficent costume with things I already had.
The (Mostly) DIY Maleficent Costume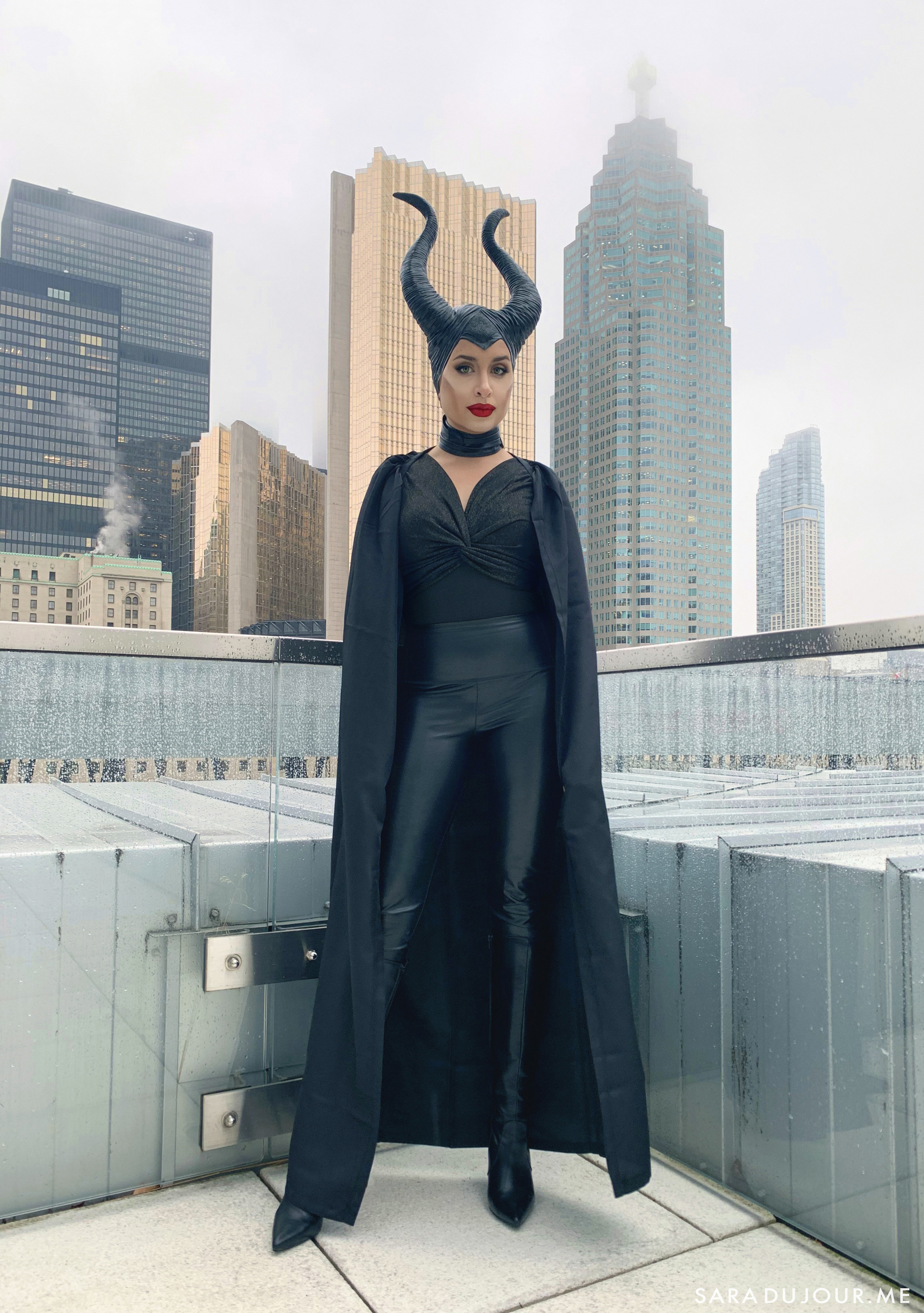 YOU'LL NEED: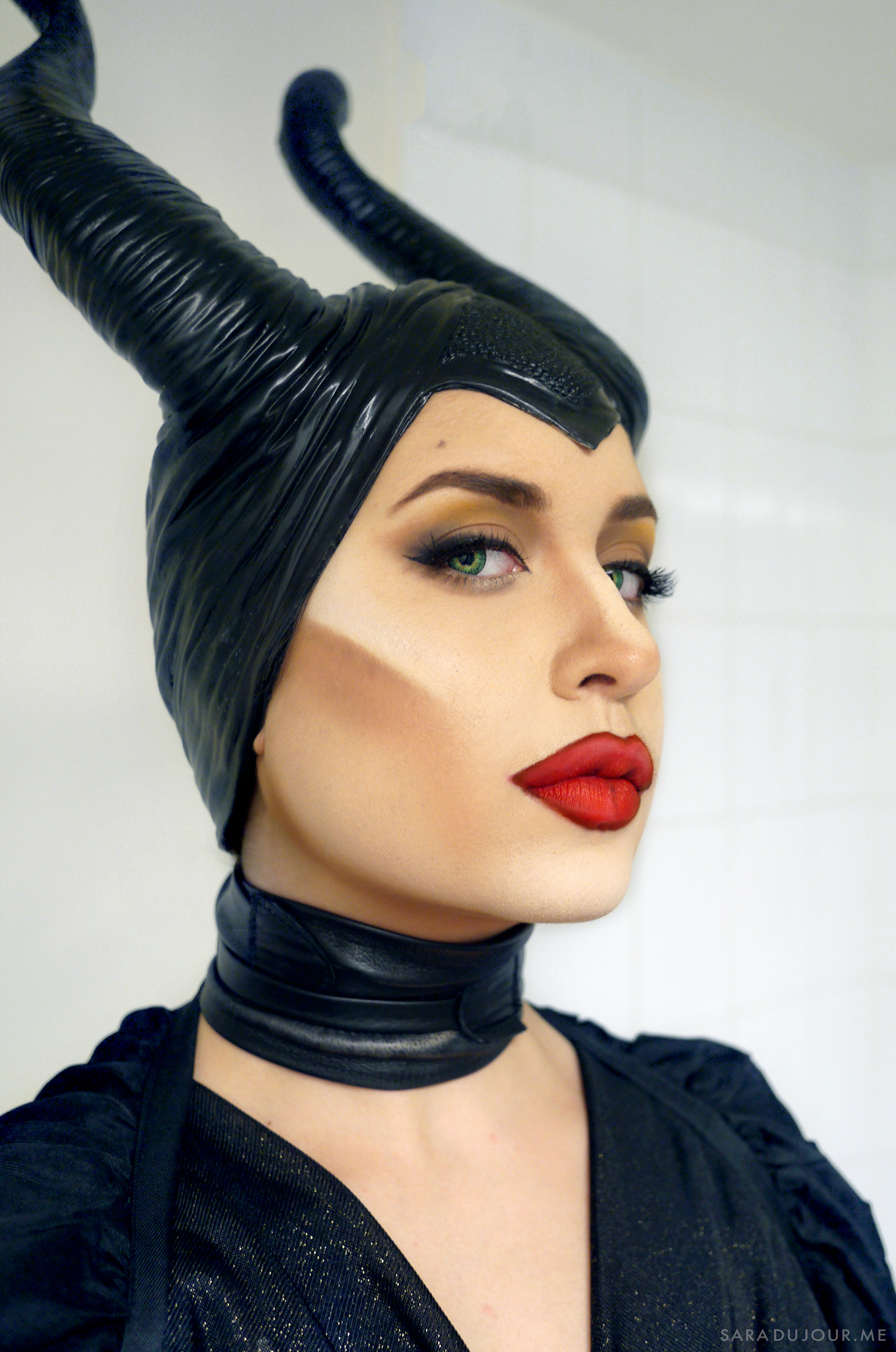 Alright, let's talk Maleficent cosplay makeup, beastie. In the Maleficent movie, Angelina Jolie is wearing prosthetic pointy cheekbones in most scenes, enhanced with contouring and CGI. I have neither prosthetics nor CGI, but I do have level 500 contouring skills, so let's get to work.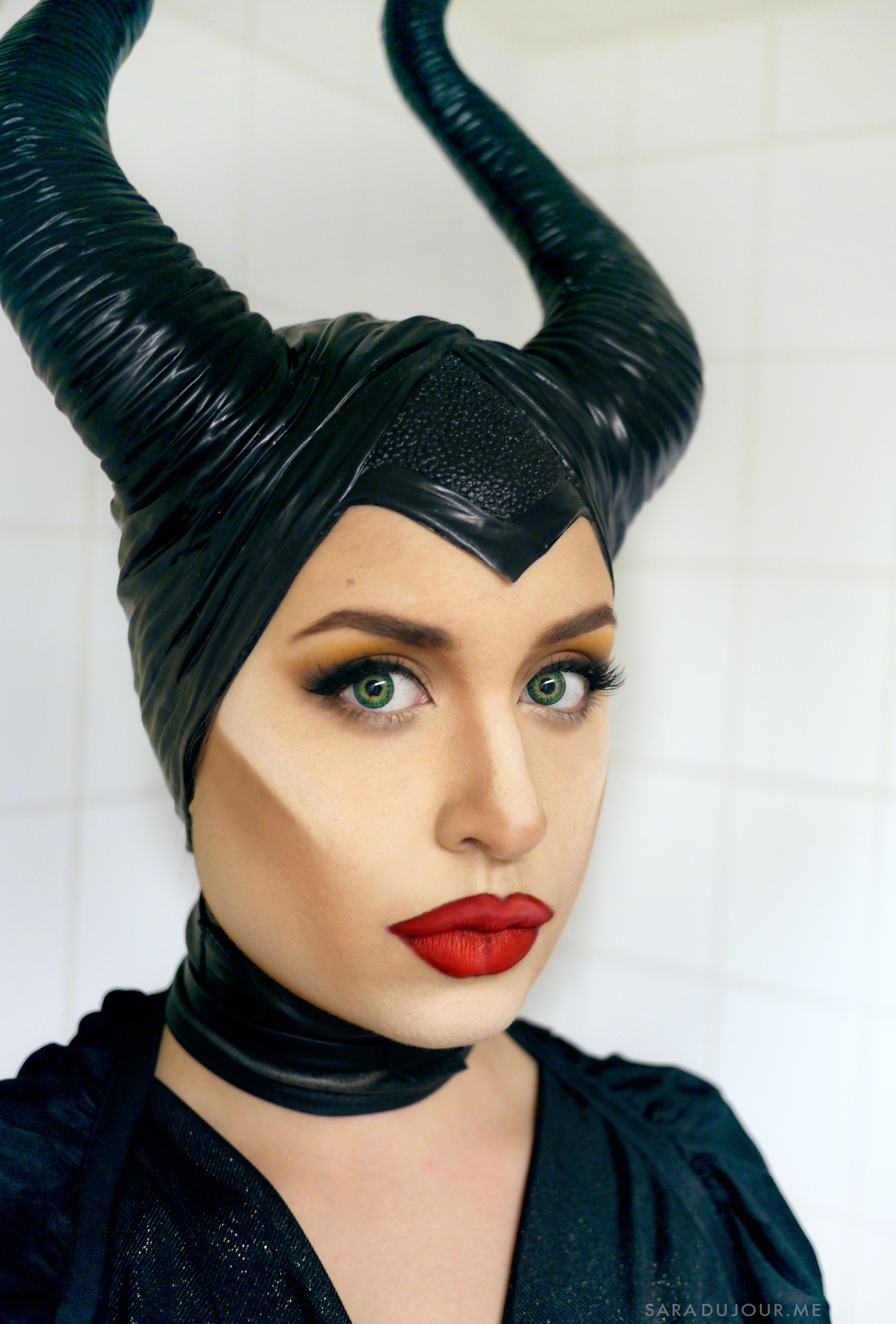 If you want to see me turn into Maleficent in just under a minute, watch me transform here – my first video tutorial! Please excuse the quality, this was filmed in my room at night, with my phone duct-taped to my vanity table.
Maleficent Cosplay Makeup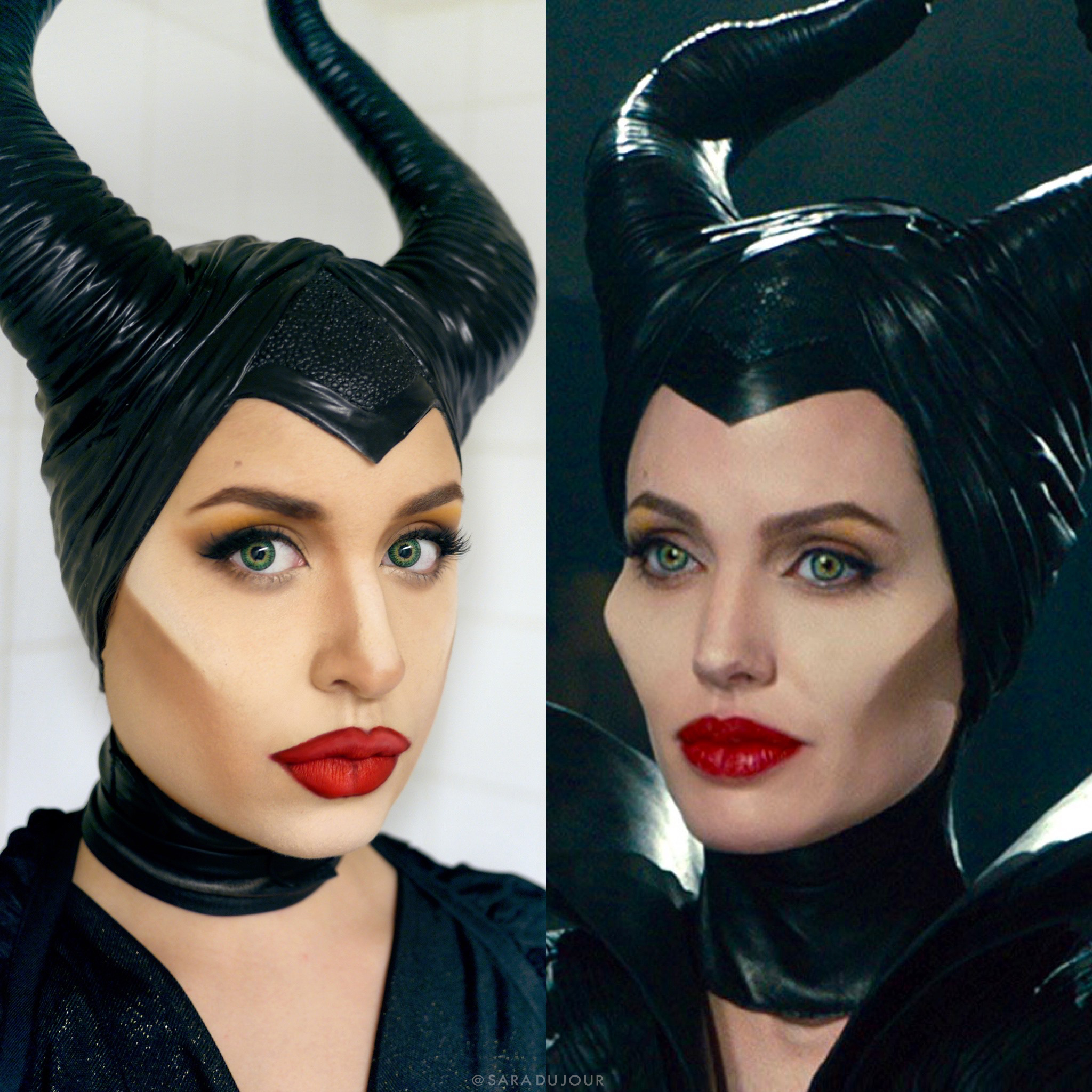 (A little Maleficent cosplay makeup side-by-side, for comparison.)
PRODUCTS USED:
FACE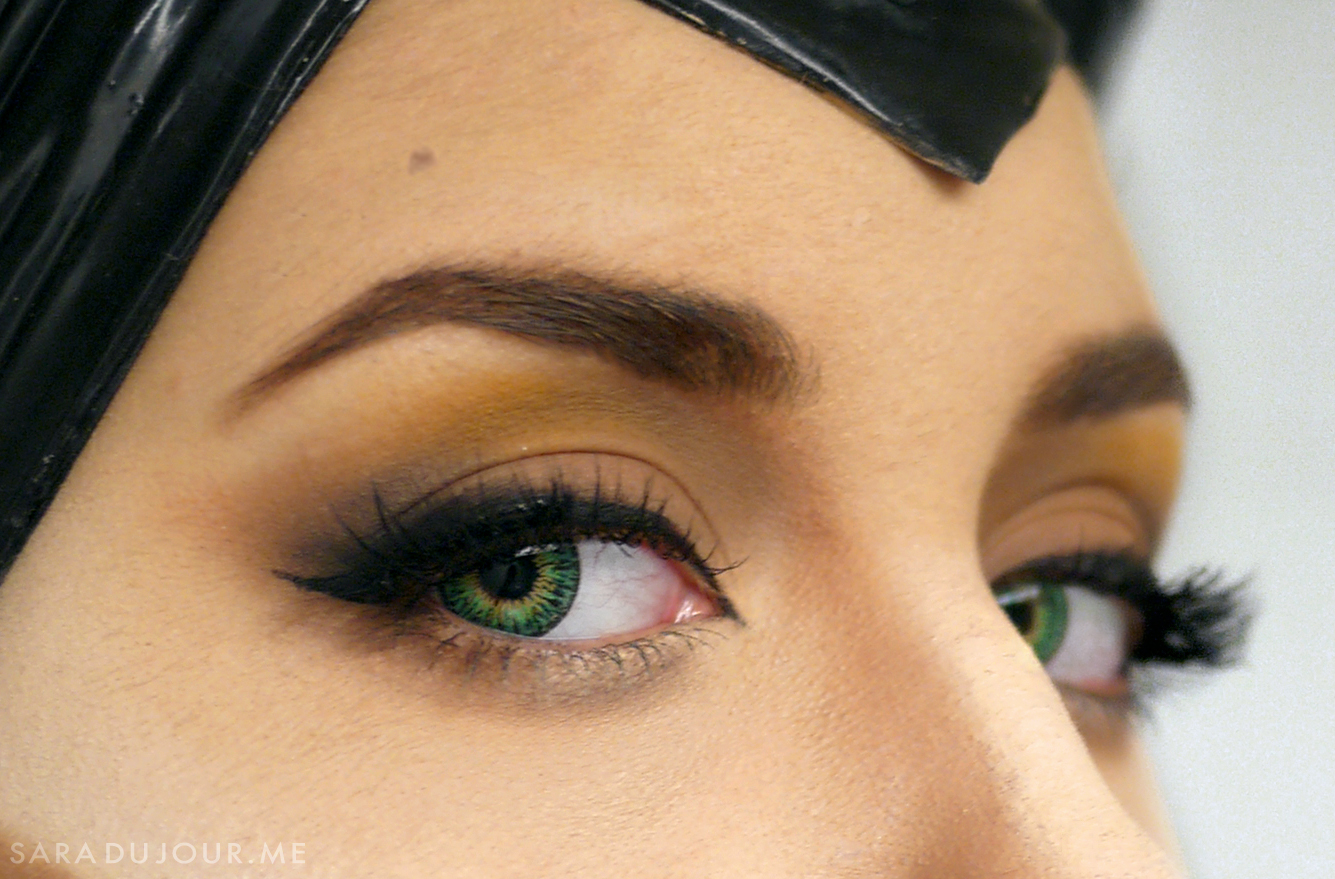 EYES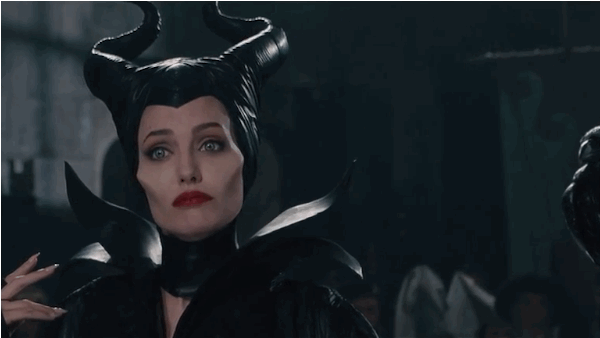 As a finishing touch for the face, I used a brown eyebrow pencil to draw Angelina Jolie's small beauty mark over her eyebrow arch.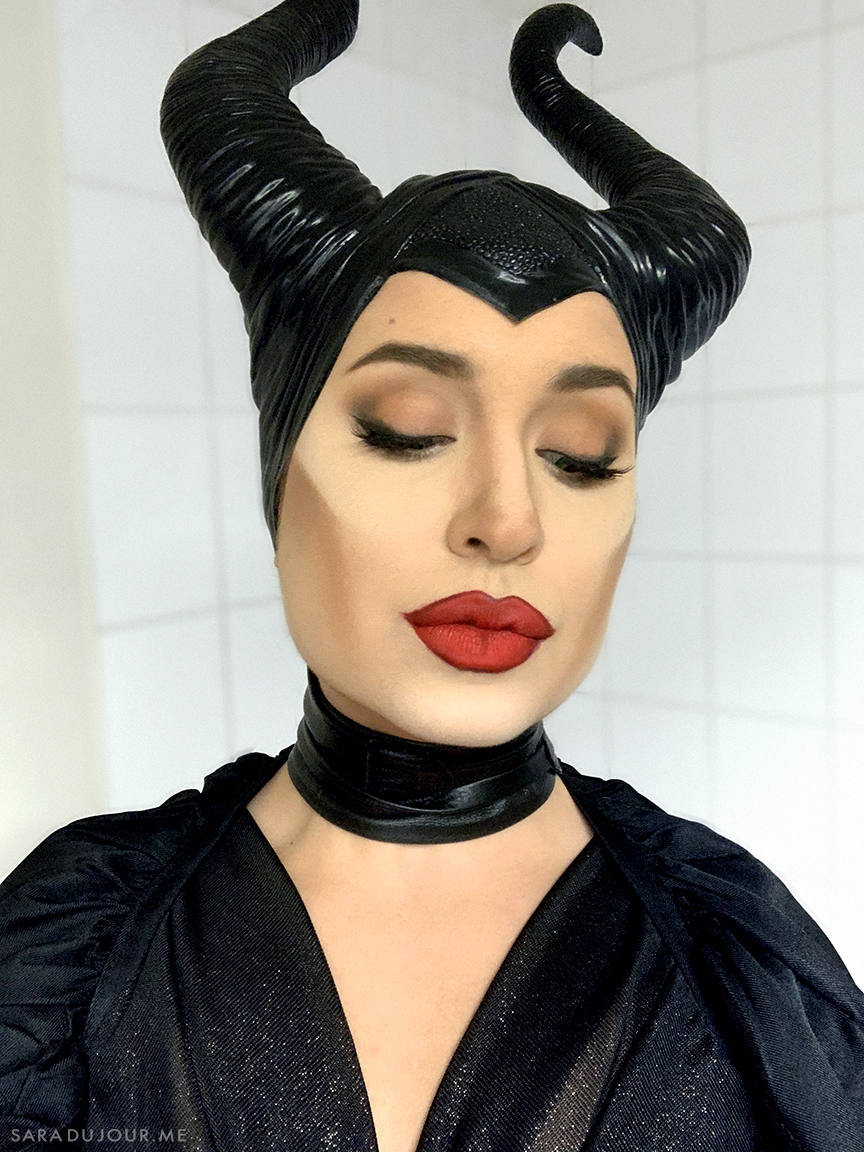 LIPS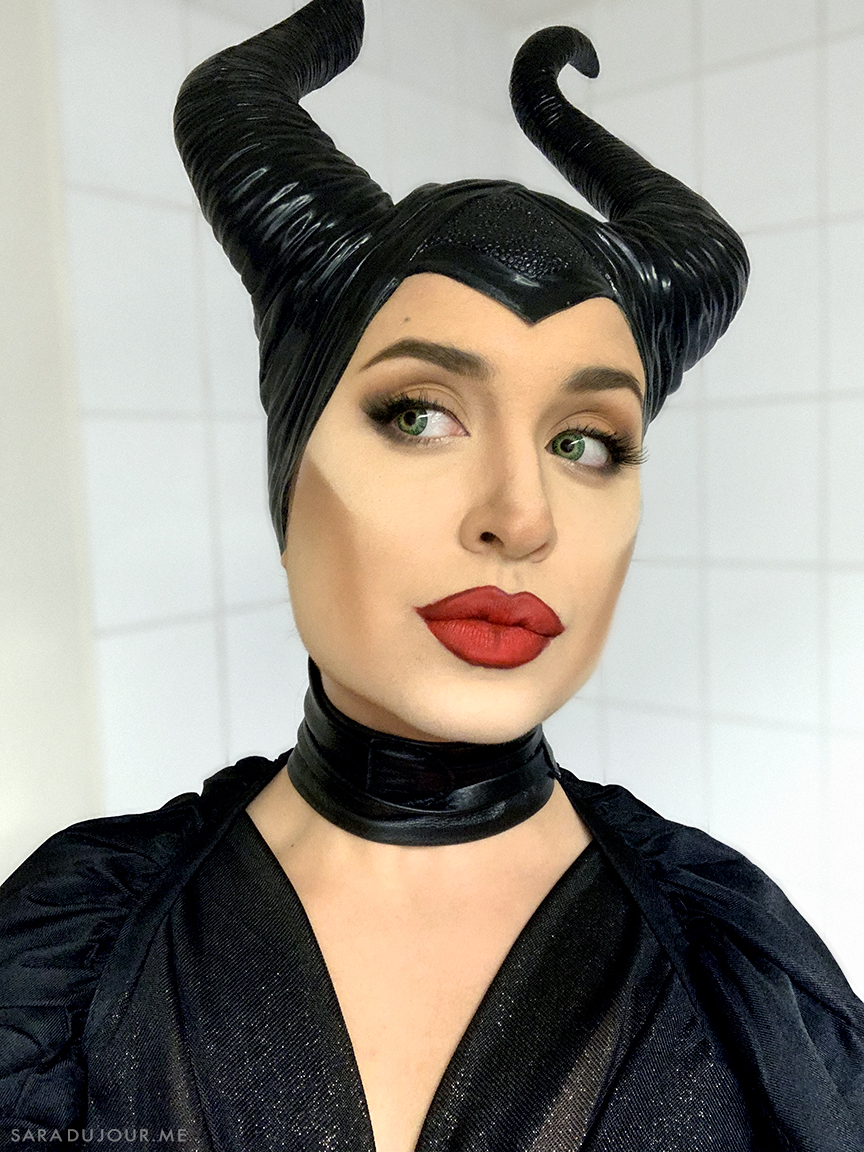 Those are all the steps! Tuck your hair into a wig cap before putting on the Maleficent horns so nothing sticks out, and you're ready to go. But good luck getting into an uber.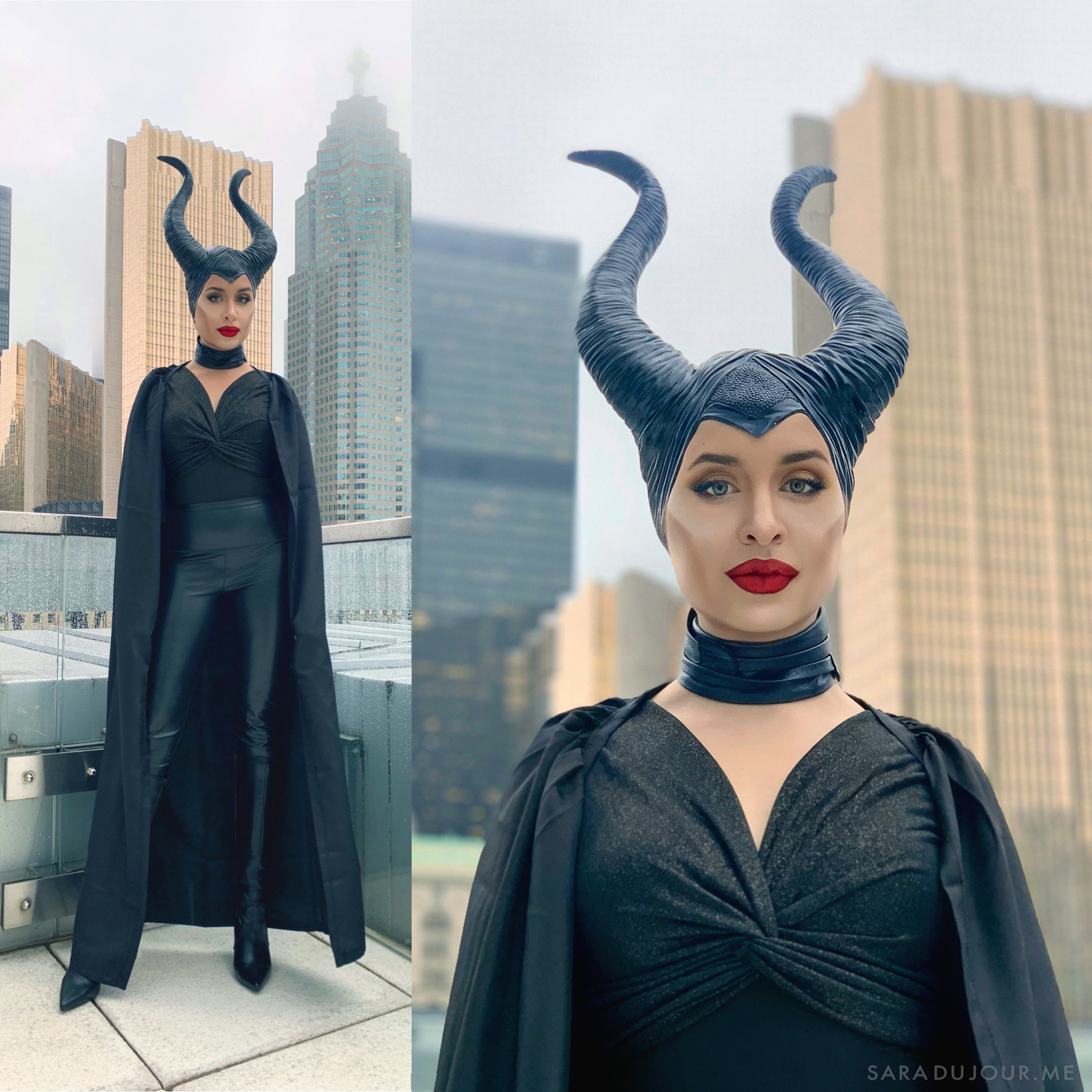 I hope you enjoyed this Maleficent cosplay post! Pin it for later so you don't forget come Halloween.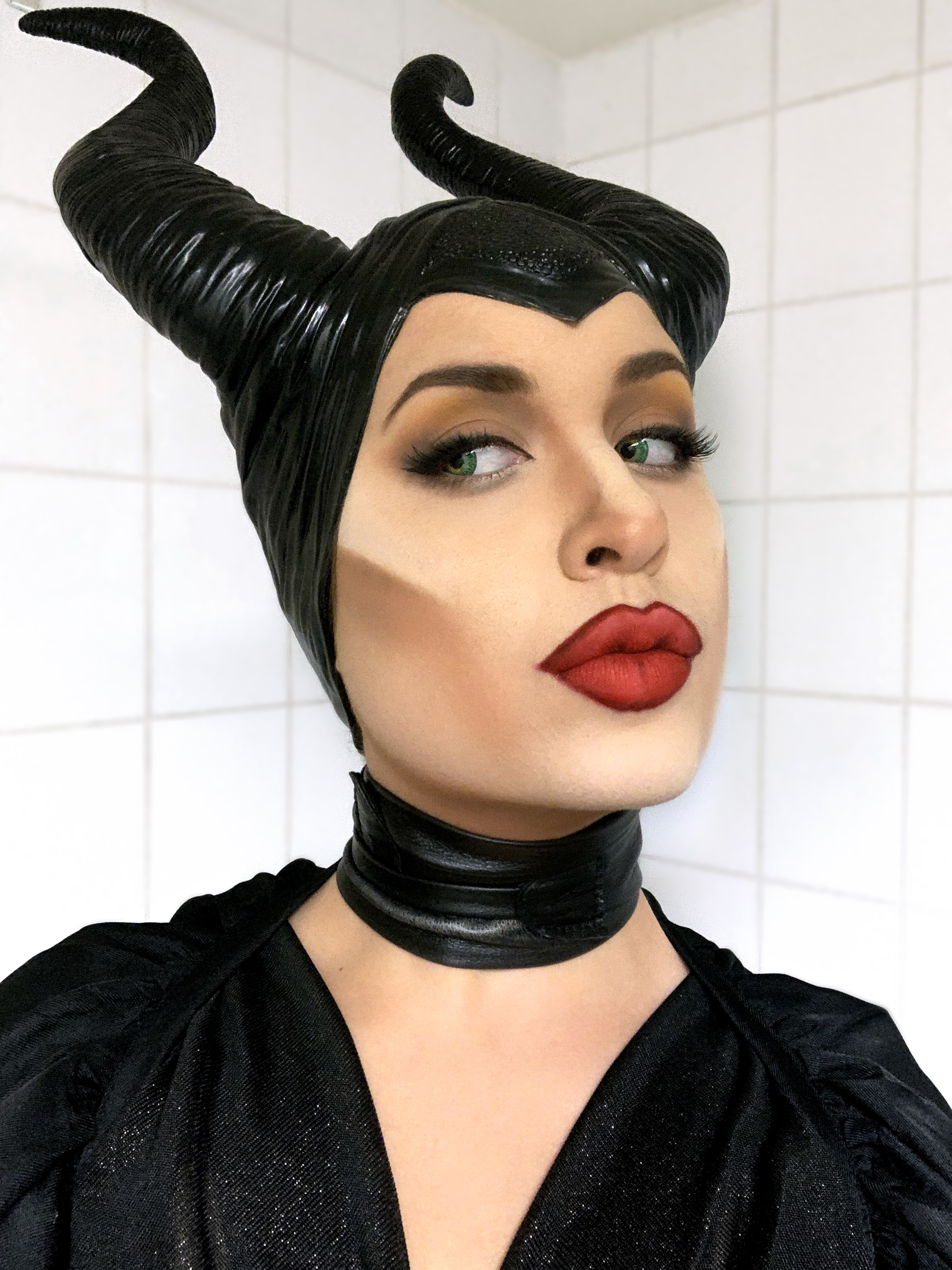 Can't wait to share my next transformation with you – it's quite a different vibe.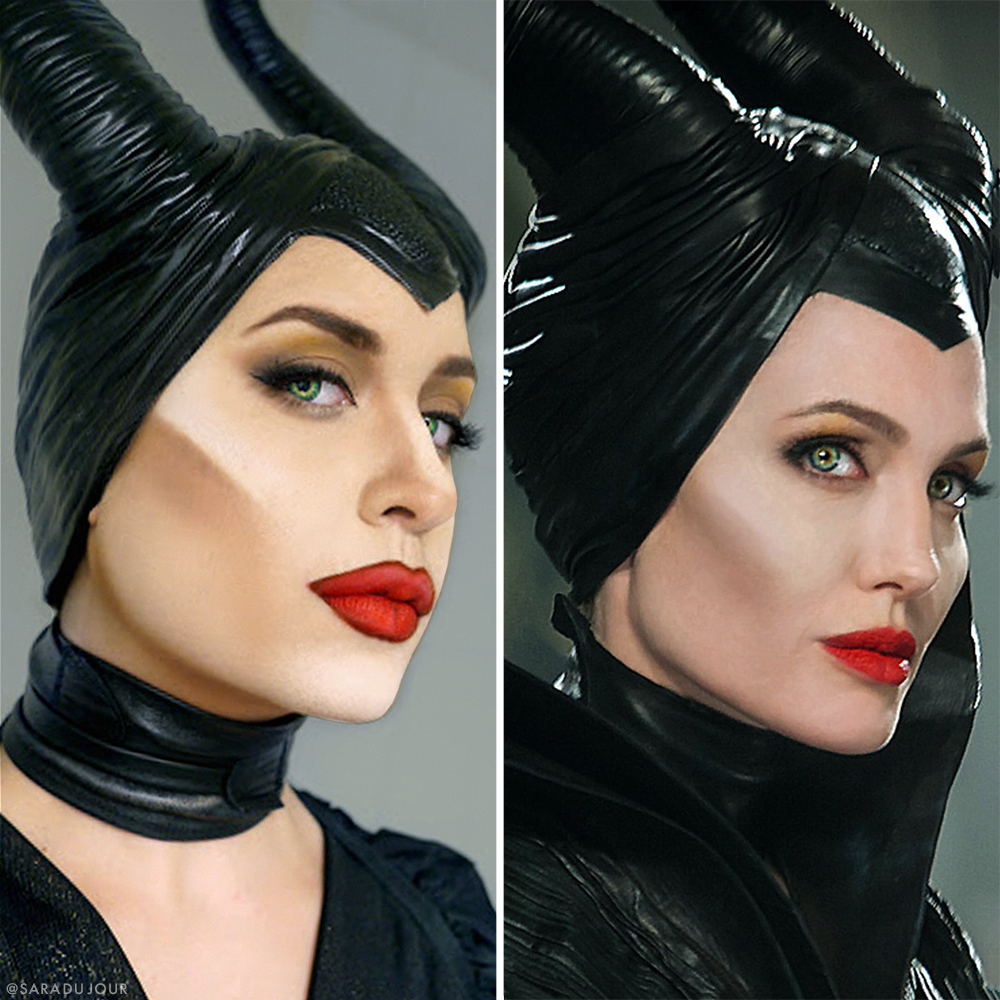 Thanks for reading, beastie.
– Sara
Stay updated with Facebook • Twitter / Instagram (@saradujour) • Pinterest