Bridgerton Costume – Regency Ball Style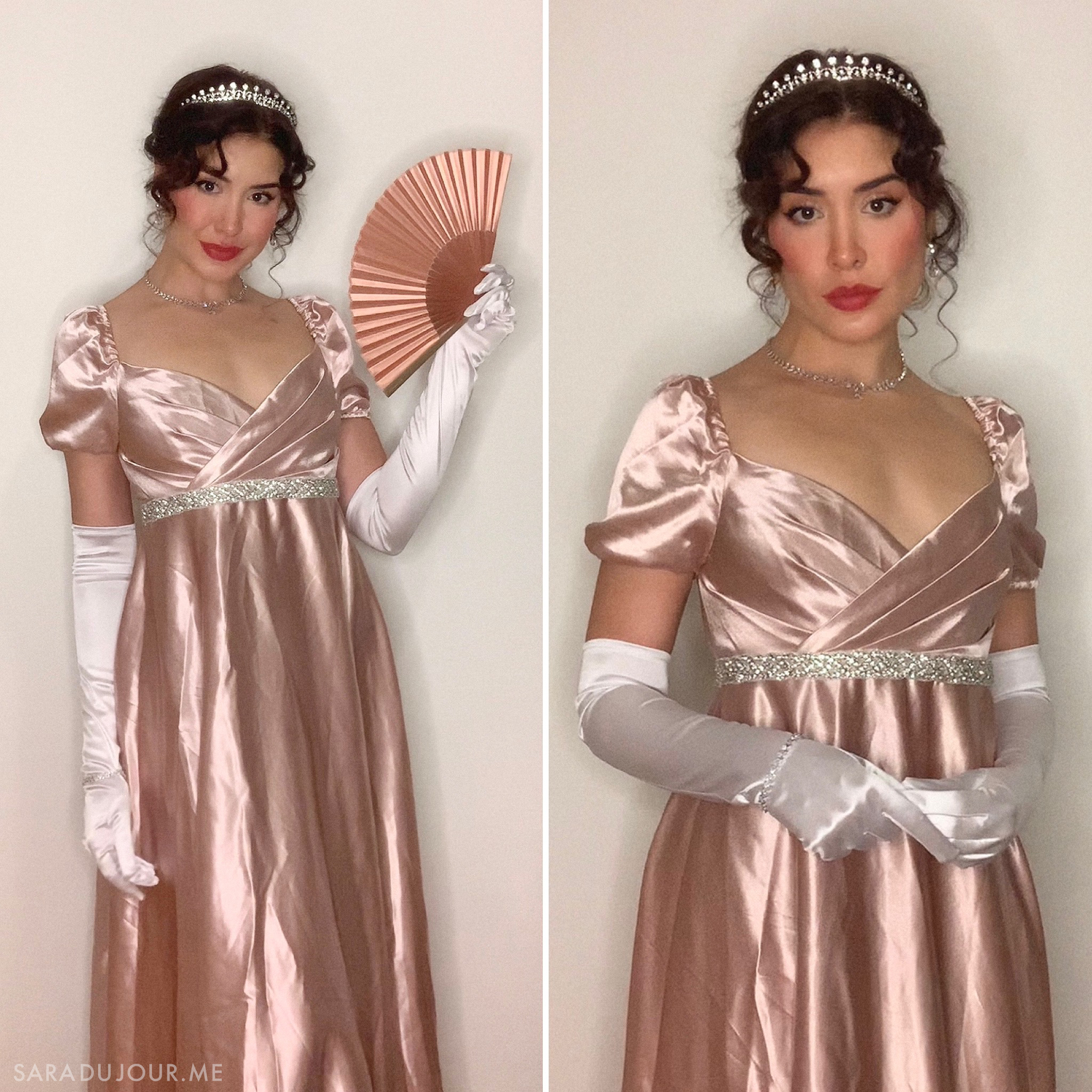 Happy Halloween month! I've returned to (hopefully) bring you some Halloween inspo. This past weekend I attended The Bridgerton Experience – a regency-themed ball. It was pretty spectacular, and nearly everyone really went all out with their regency-inspired looks. This was the Daphne Bridgerton-esque Bridgerton costume I put together for the occasion. Everything I got was very affordable – call that ballin' on a budget. Literally.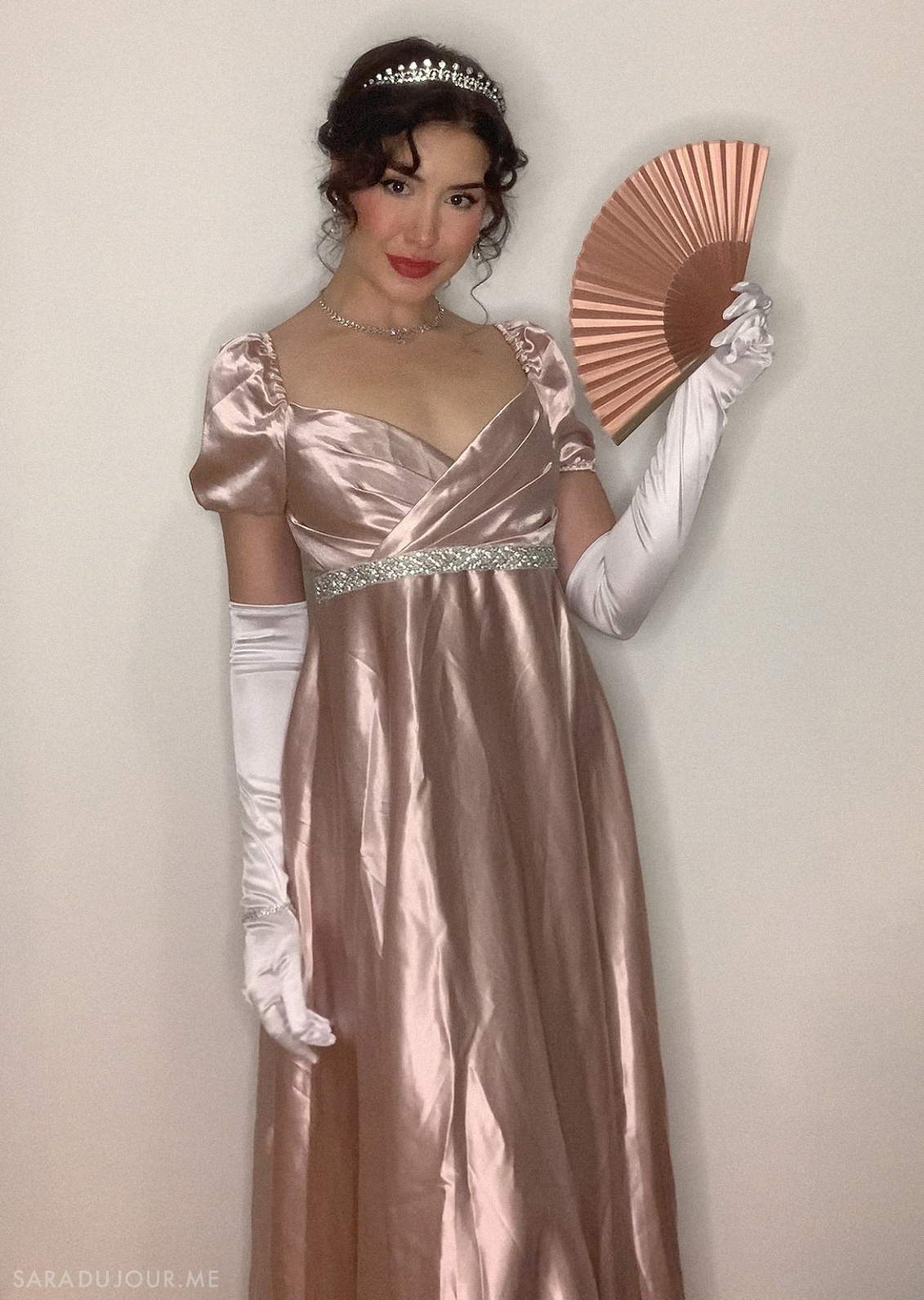 Bridgerton costume details: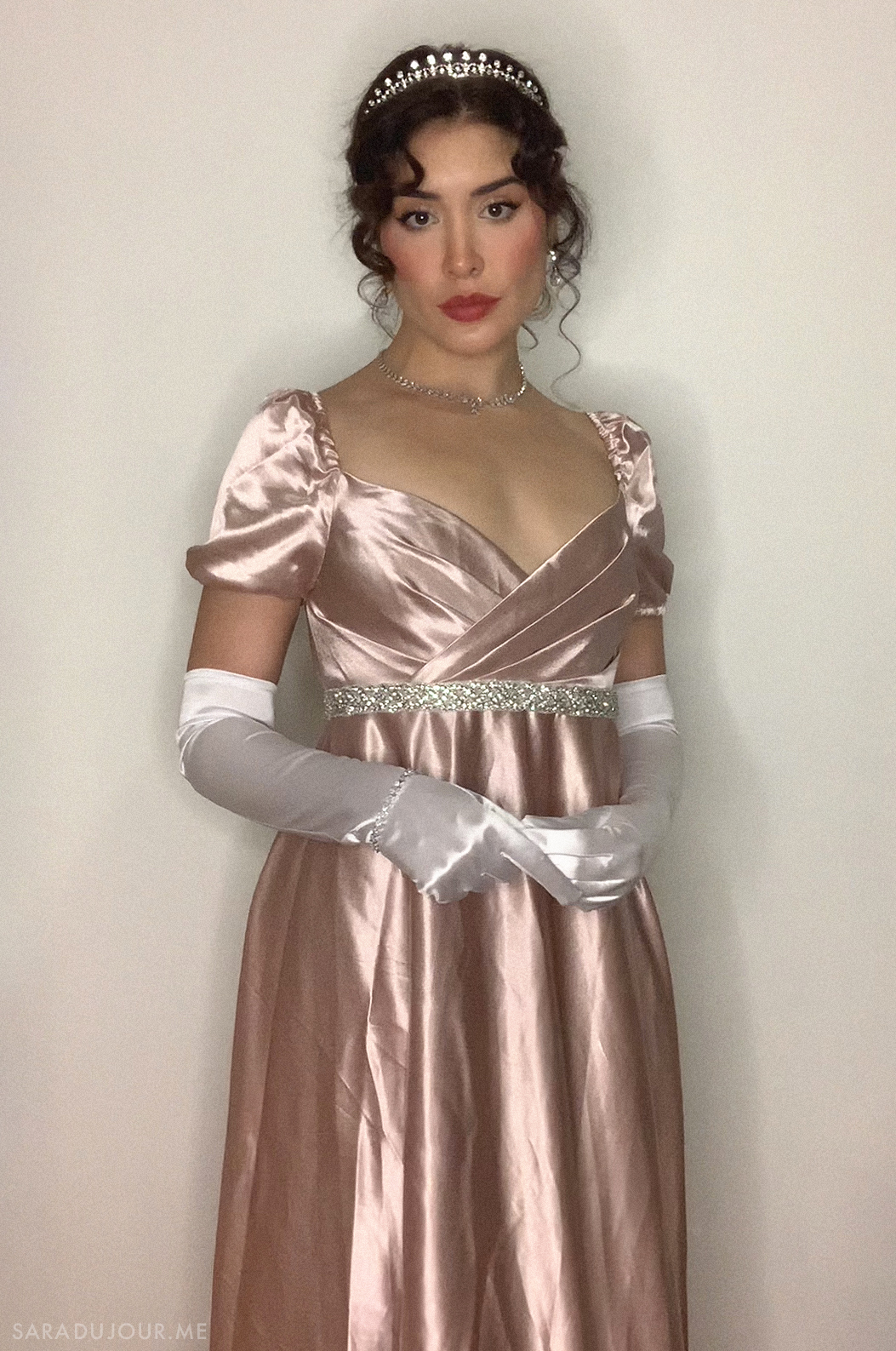 As for jewelry, any sparkly costume jewelry you have will do. I'm wearing some pieces I already had – rhinestone drop earrings, a rhinestone necklace, and a rhinestone bracelet. I'll link a similar set here.
The fan is of course optional – mine is by Patrick Ta, which I already had and finally had an excuse to pull out.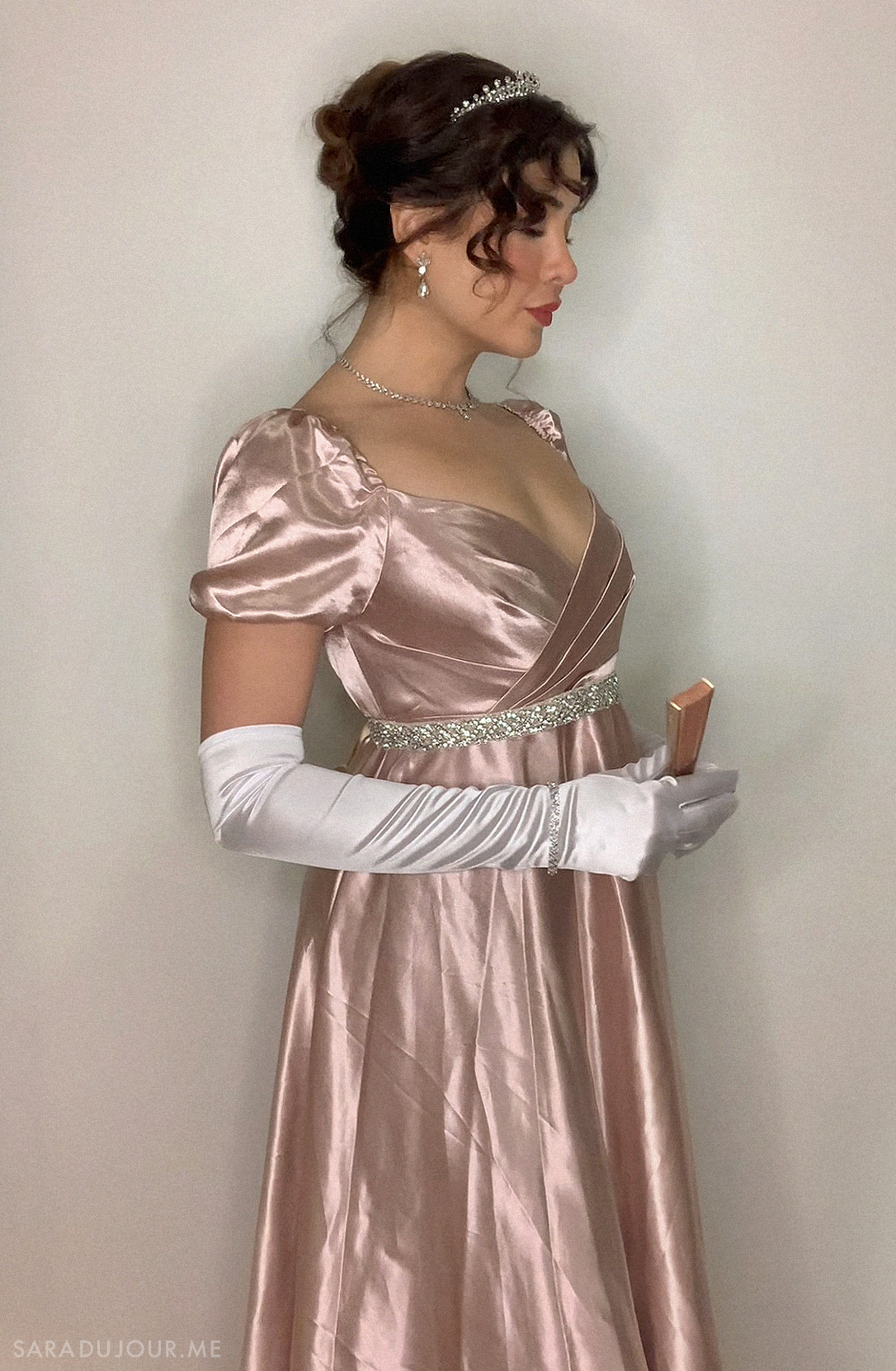 Bridgerton-inspired hair:
This updo was quite simple. I used the smallest curling iron I have (3/4″) on some face-framing pieces to create curly tendrils, and did the same to small sections of hair in front of my ears and at the nape of my neck. The rest of my hair was rolled up and pinned with as many bobby pins as was needed to the back of my head, adding the tiara as the finishing touch.
Bridgerton-inspired makeup:
I kept my makeup fairly natural, with emphasis on lashes, and extra rosy cheeks and lips. If you want to do more of a Kate Sharma makeup look, use a small angled brush and dark eyeshadow to create a subtle winged eyeliner effect.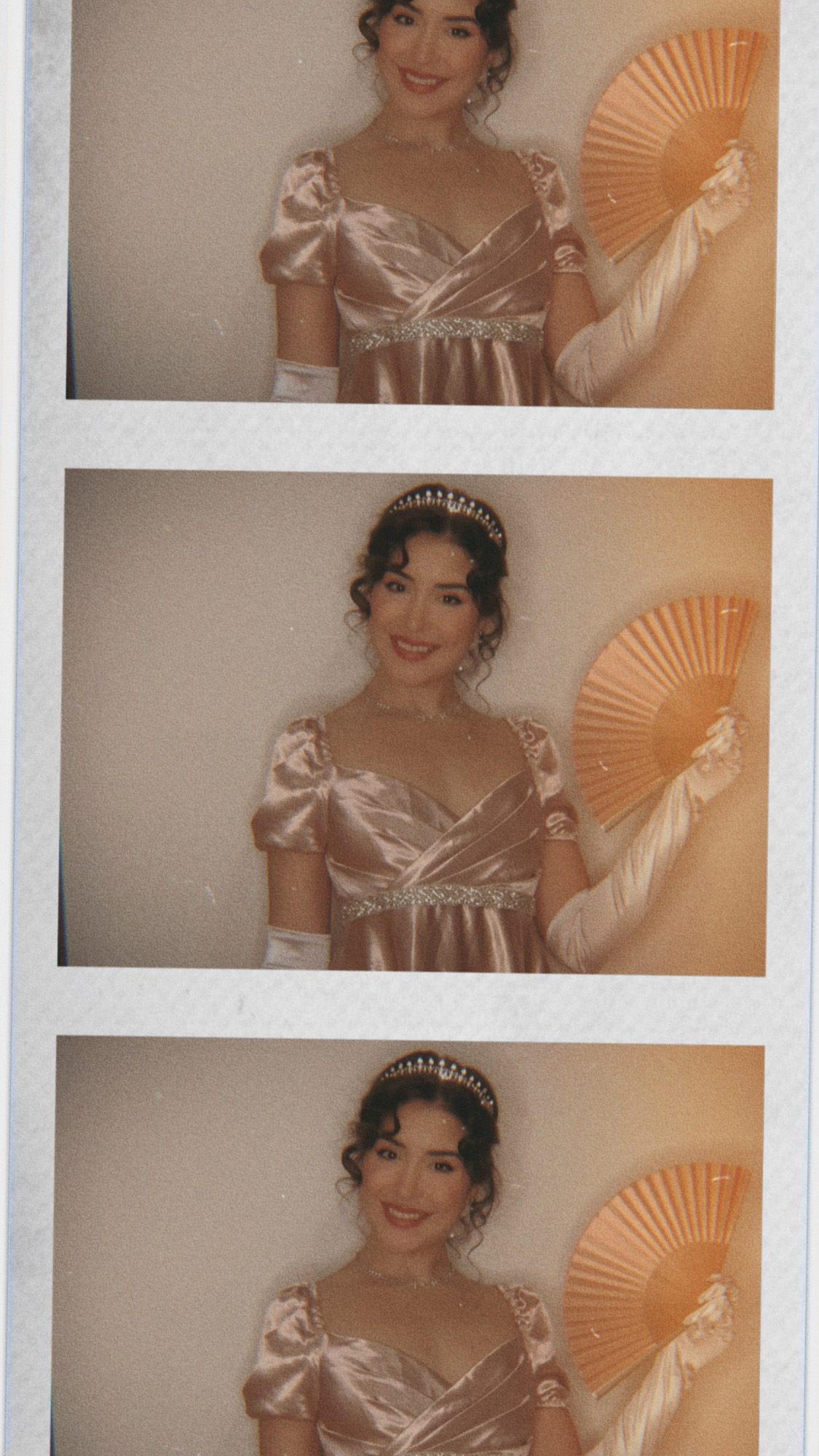 I'm planning to post some footage from the actual event on my personal IG (@sarabynight) so follow me there if that interests you. :)
And that's all, dear reader. I hope you have a wonderful social season, and may your dance card fill up! Do let me know if you do a Bridgerton costume for Halloween this year.
– Sara
@saradujour everywhere
Stay updated with Facebook • Twitter • Instagram • Pinterest • TikTok