Bath & Body Works Holiday Candle Haul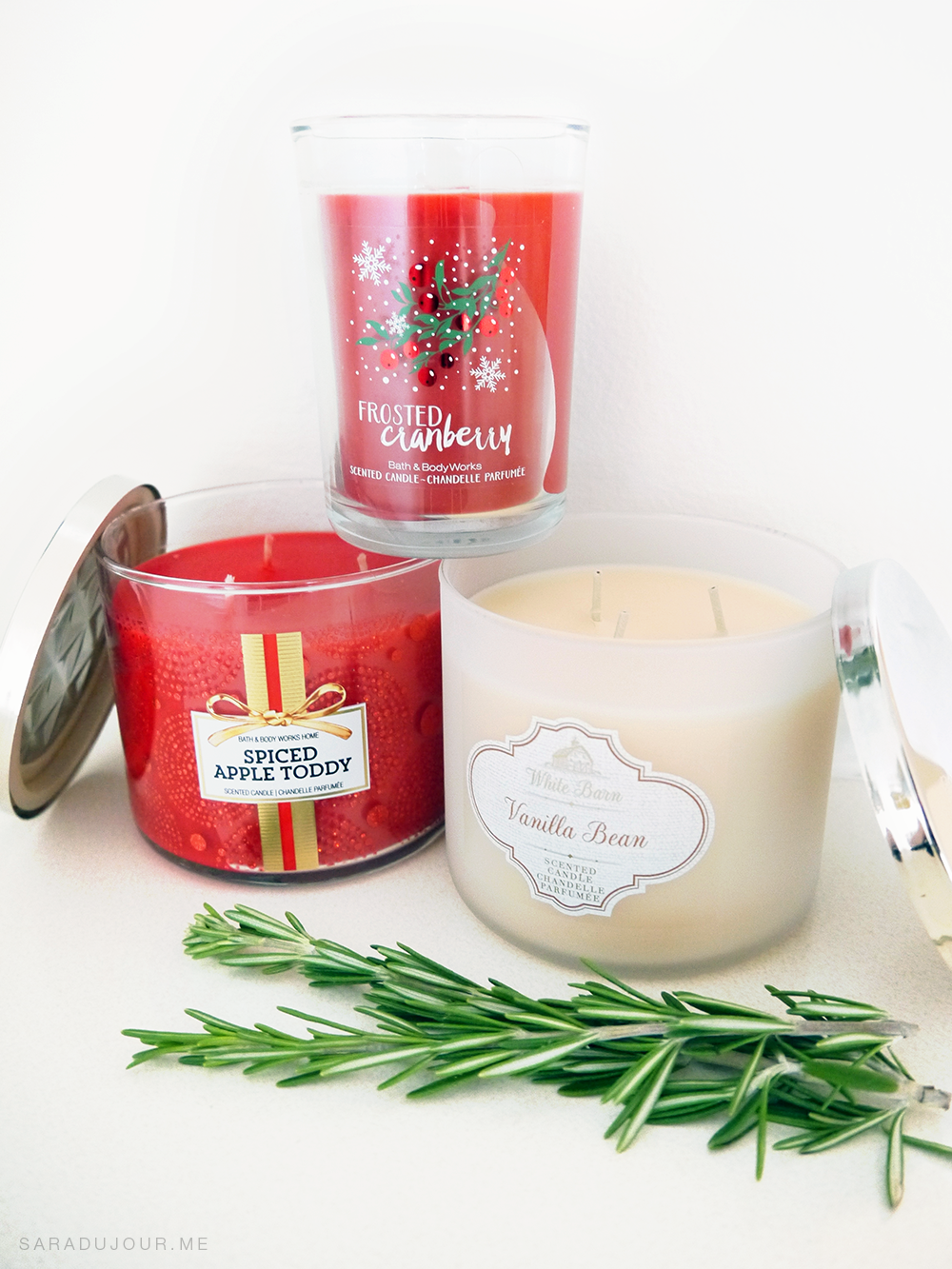 Fall and winter are my favourite seasons for scented candles. I love filling my home with delicious scents that remind me of the holiday season, and this year was no exception. Here's what I got from Bath and Body Works' holiday collection of candles.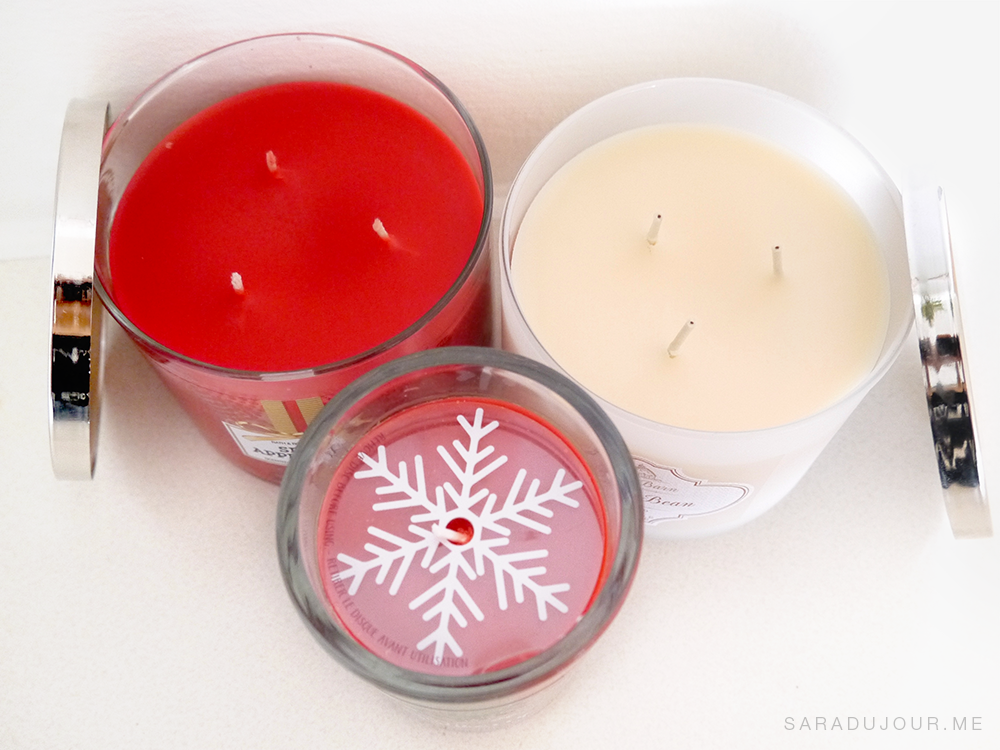 I chose two large, 3-wick candles, in Spiced Apple Toddy and Vanilla Bean, and one medium sized candle in Frosted Cranberry, since they didn't have in the 3-wick size at my local Bath and Body Works store. Which is too bad, since Frosted Cranberry is my favourite holiday scent, and the one I enjoyed burning through last Christmas.
I love Bath and Body Works candles, because they burn cleanly, without having to have their wicks trimmed, and last an incredibly long time.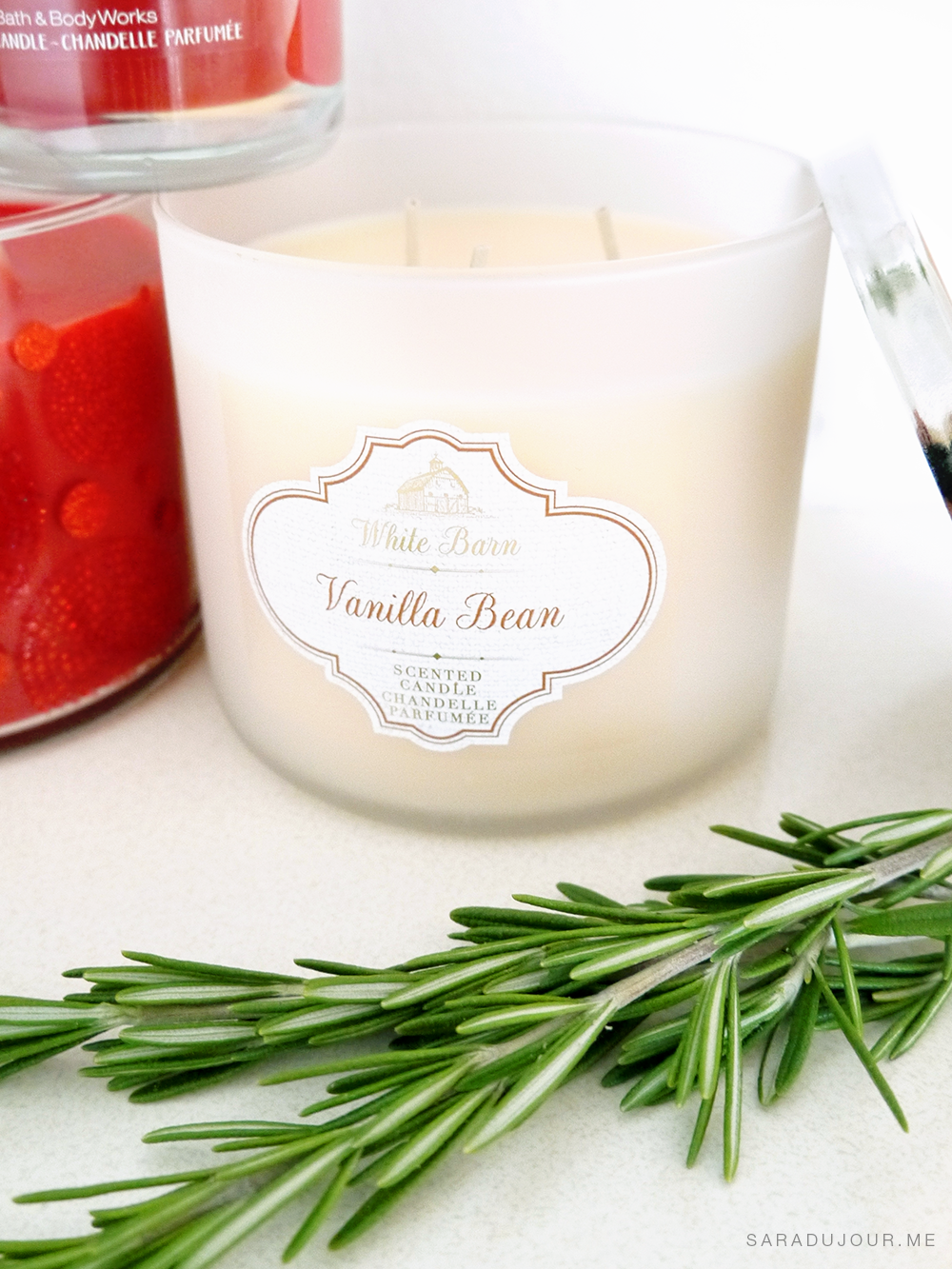 Vanilla is one of my absolute favourite scents, whether it be for perfume, body spray, or candles. I think it's delicious without being overwhelming, and I never tire of it. White Barn's Vanilla Bean candle has a wonderful scent with a great throw – and it isn't sickly sweet the way some vanilla candles can be. Even unlit, this candle can fill a room.
Bath and Body Works describes this one as "a luxurious confection with layers of sparkling sugar crystals & a hint of fresh cream". Don't they just have a way with words?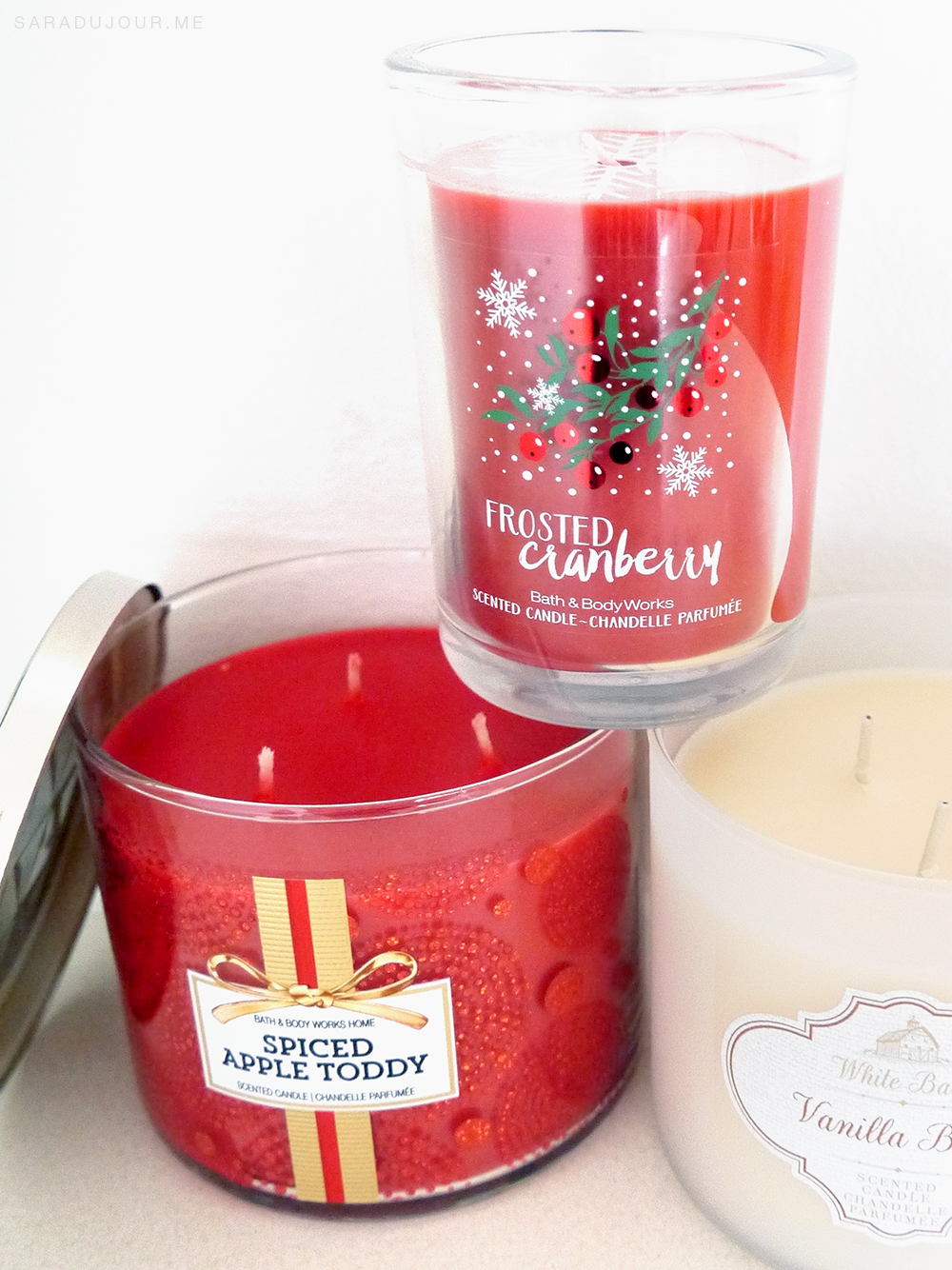 Spiced Apple Toddy was a new discovery for me this year, but it smells scrumptious. It's described as "a sweet mixture of winter fruits, apple brandy & spiced plum to warm your holiday celebrations", but to me comes across strongly of cinnamon and apple, with perhaps a hint of nutmeg. In short, delicious, and perfect to have burning during a holiday party.
These three candles actually combine wonderfully to create a very tempting, festive scent. Perhaps I'll try lighting all three at once! What's your favourite holiday candle? x
– Sara
Stay updated with Facebook • Twitter • Instagram • Pinterest • Bloglovin