Sephora Sale Haul: My 5 Must-Haves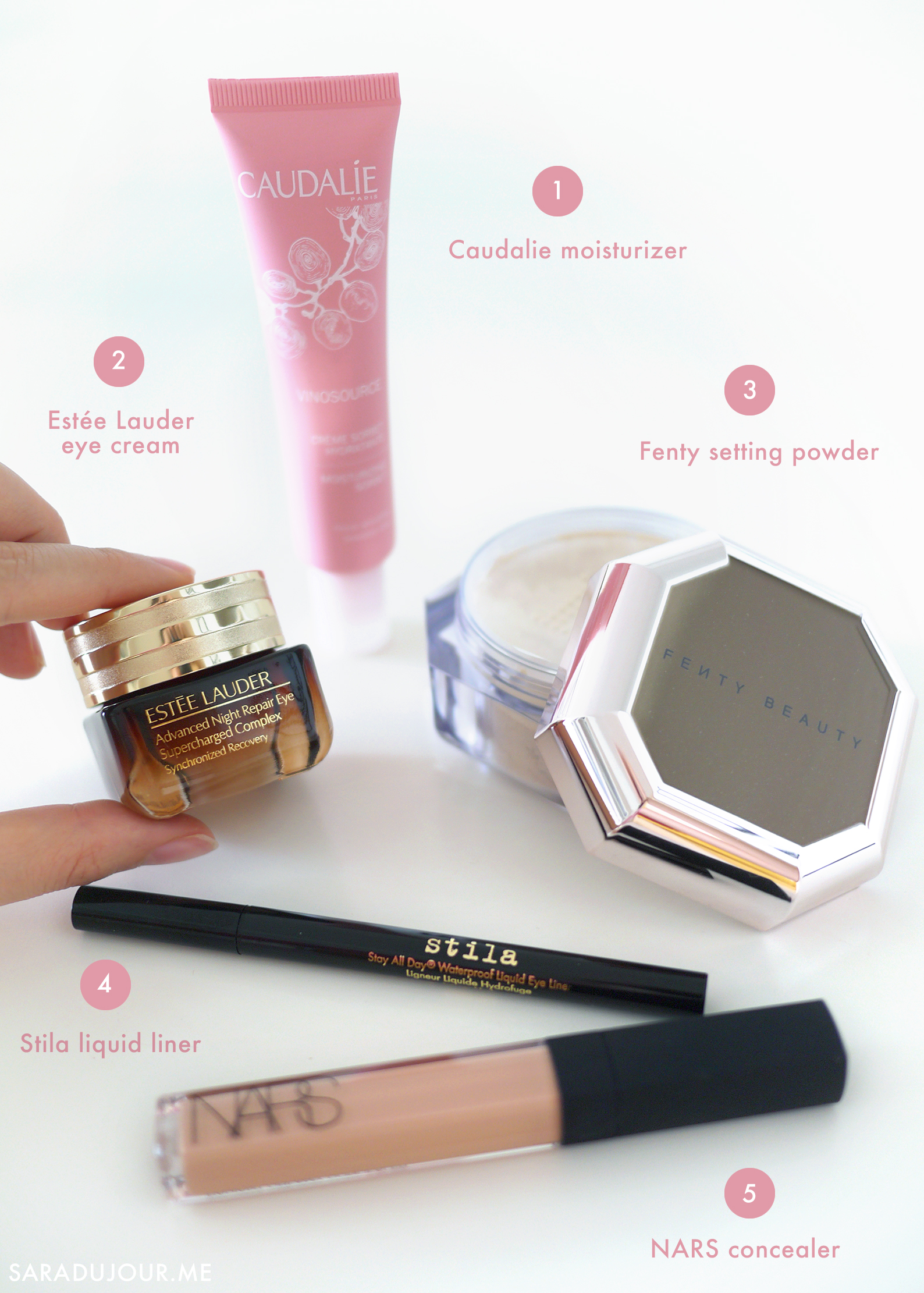 Sephora recently had their VIB sale, meaning 15% off everything for all VIBs and 20% off for VIB Rouge members. High-end beauty products are an expensive habit, so I try not to buy anything full price if I can help it. Especially when I know I'll need to repurchase certain products again and again anyway.
Each time these sales happen, I stock up on any holy grail products I'm about to run out of (or will eventually run out of and need), plus any shiny new thing I've had my eye on.
I thought I'd share the 5 items I picked out this time, as they're all staples of my beauty routine – both skincare and makeup.
I've used this moisturizer for years and I can't say enough positive things about it. As someone with very sensitive, acne-prone skin, I have to be exceptionally careful with what I put on it.
I've been experimenting with a variety of new skincare products throughout this year, but I've found the more I simplify my skincare routine, the happier my skin is. So now I use this moisturizer morning and night, after witch hazel toner, and my skin has never been better. It's light enough to be the perfect base for makeup, yet moisturizing enough to keep my normal-to-dry skin feeling plump and juicy all through the night.
It also really calms my skin after having vigorously removed all my makeup. Unfortunately it's pricey, but it really delivers. Caudalie ain't playing.
Okay first of all, this product's name is way too long. "Estee Lauder Advanced Night Repair Eye Supercharged Complex Sychronized Recovery"?? Get a grip, Estee Lauder. Leave some words for other products.
Anyway. If you had a Neopet or a crush on a member of N'Sync, you need an eye cream. I've been using this one for the past few years and it's sooo incredibly thick and luscious, it feels very luxurious to apply before bed. Remember to dab it on lightly with a fingertip – don't drag that delicate under-eye skin. (We support drag in this household but NOT THAT KIND!)
I wouldn't recommend this for daytime use as it's too moisturizing and greasy to be worn under makeup.
Another product with too long a name ("Pro Filt'r Instant Retouch Setting Powder"), but I love and admire Rihanna too much to roast anything to do with her.
Moving on…this one's a new favourite of mine! I'd been using Airspun powder for the last couple of years, and wanted to try Fenty's setting powder as soon as it ran out. I'd like to replace as many products in my makeup routine as I can with Fenty products, because in Riri we trust. (And I want to support her business with $$$.)
I chose the setting powder shade "Butter", and on my skin tone (Fenty #230 right now) it's invisible, even when used to bake under eye concealer. I'm obsessed with the packaging, and it's a beautiful item to have out on my vanity table.
It's extremely finely milled, and managed to control shine on my oily regions just as well as Airspun did, so I'm very impressed thus far. New staple.
The best part is, it comes in a variety of shades so every skin tone can find their perfect setting powder. We don't deserve Rihanna.
I'm not going to talk much about this one, because I mention how much I love it in literally every single blog post, but yeah. Holy grail liquid eye liner, and I've tried MANY. Applies like a dream, lasts longer than you need, is waterproof, and will. not. budge. This is probably the 30th time I've repurchased this.
I use the shade "Honey", because it has just the right amount of pink in it to perfectly neutralize my under-eye shadows. And I'm a vampire who doesn't sleep, so that's pretty important.
Again, having hereditary dark circles + sleep issues, I've tried almost every under-eye concealer on the market, and this is my pick. NARS concealers also come in a wide shade range, yay!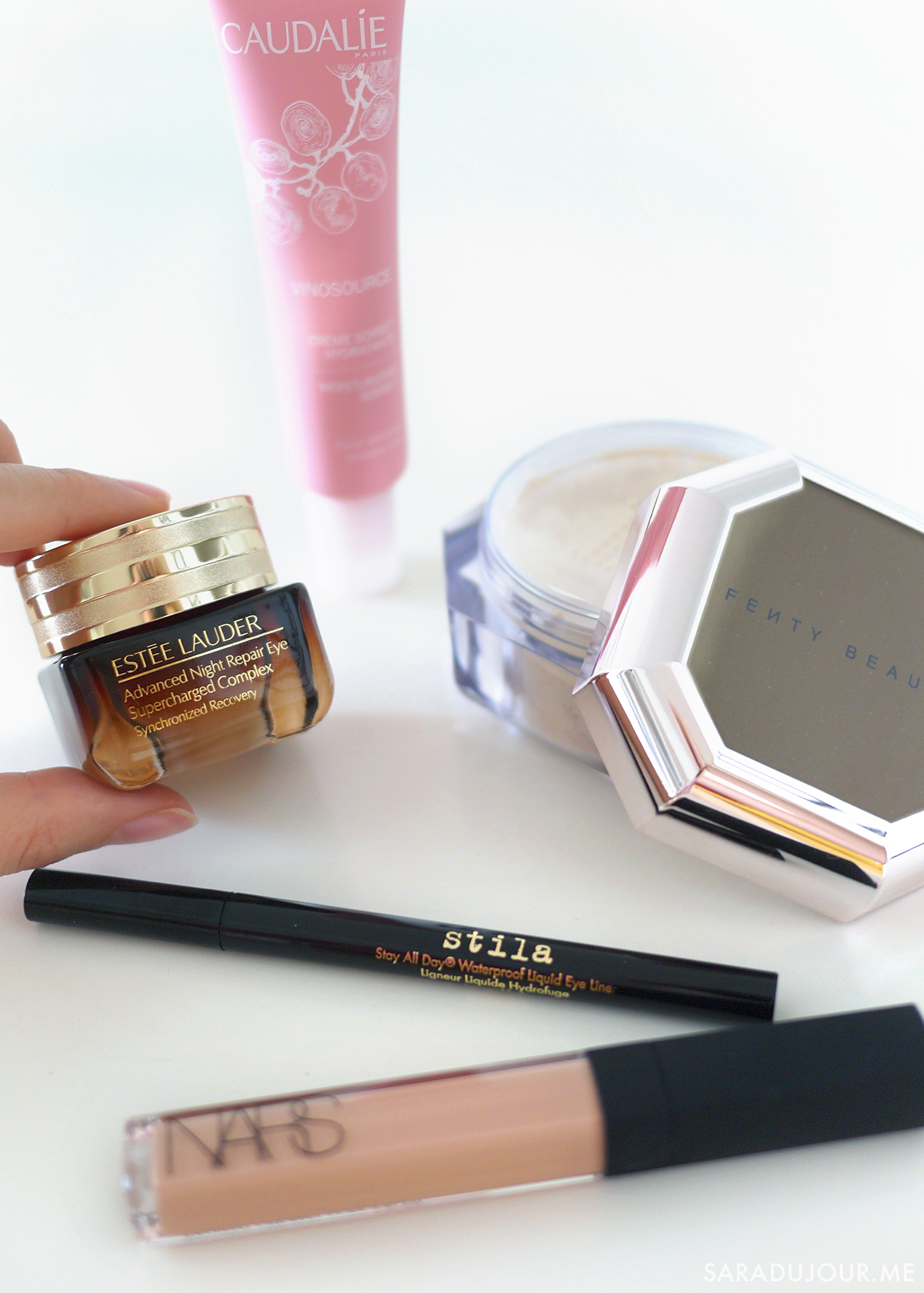 So those are the goodies I picked up in the Sephora sale! Let me know if you splurged on anything during the sale too.
Thanks for reading,
– Sara

Make sure you never miss a post:
Instagram @saradujour
Twitter @saradujour
Facebook.com/Saradujour
Pinterest