Birthday Outfit 2: Metallic Skirt
Quick Links: Mango Metallic Skirt | Off the Shoulder Top | Black Booties | Gold Earrings
I'm such an over-the-top person, that wearing a metallic skirt and top as my *birthday outfit* felt extremely casual to me. Not a dress!? On my birthday??? Identity crisis aside, I found this gorgeous gunmetal skirt at Mango and needed it in my life. And then needed to style an outfit around it. 
That's what's so nice about dresses – they make you look so put together yet require almost no thought or effort.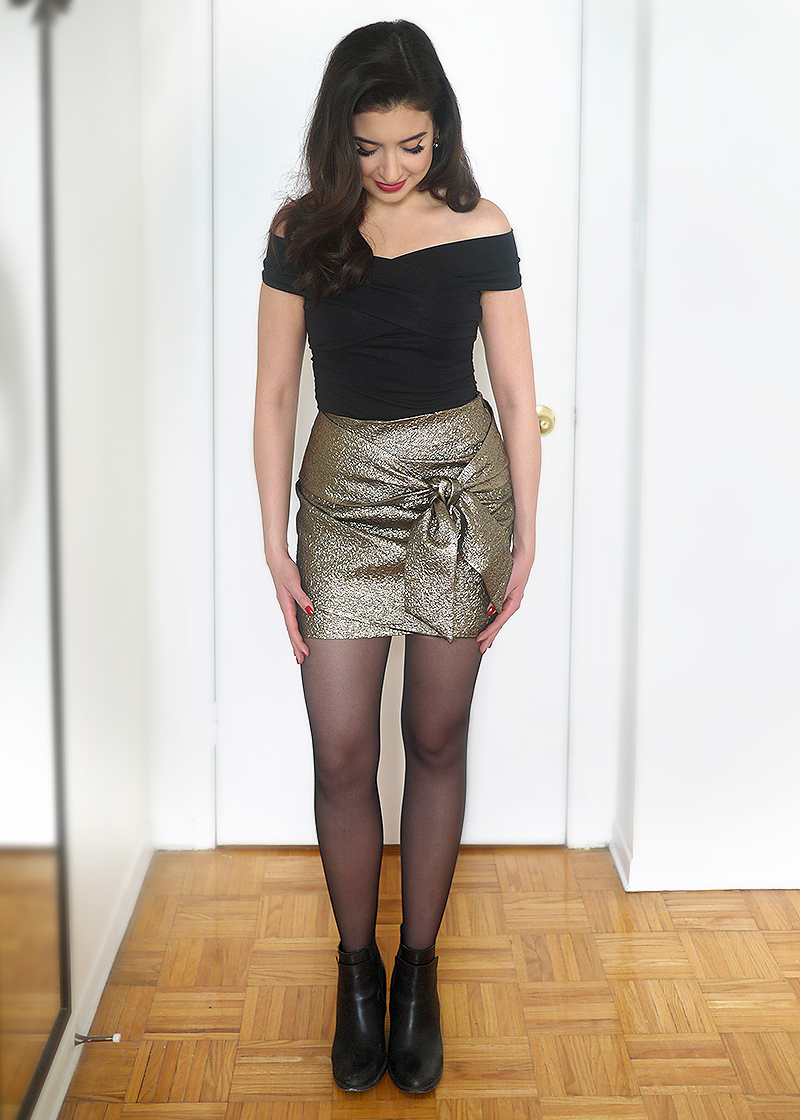 Let's take a second to marvel at this skirt. It's made from a textured metallic fabric with two sashes that you can knot or tie into a bow, allowing you to style the skirt in a variety of ways. It also has wrap detailing without any of the worry of a true wrap skirt – i.e. no accidental peek-a-boo moments.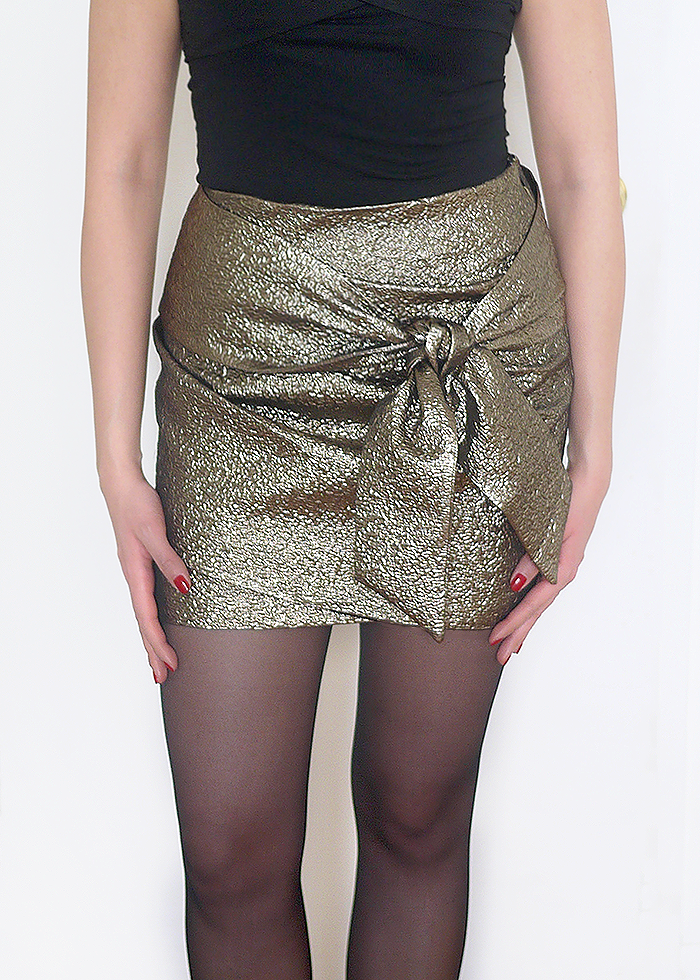 I styled it with a simple black off the shoulder top that I got for something ridiculous like $10 a while back, plus some sheer black tights and black ankle boots with chunky heels. (Similar linked.)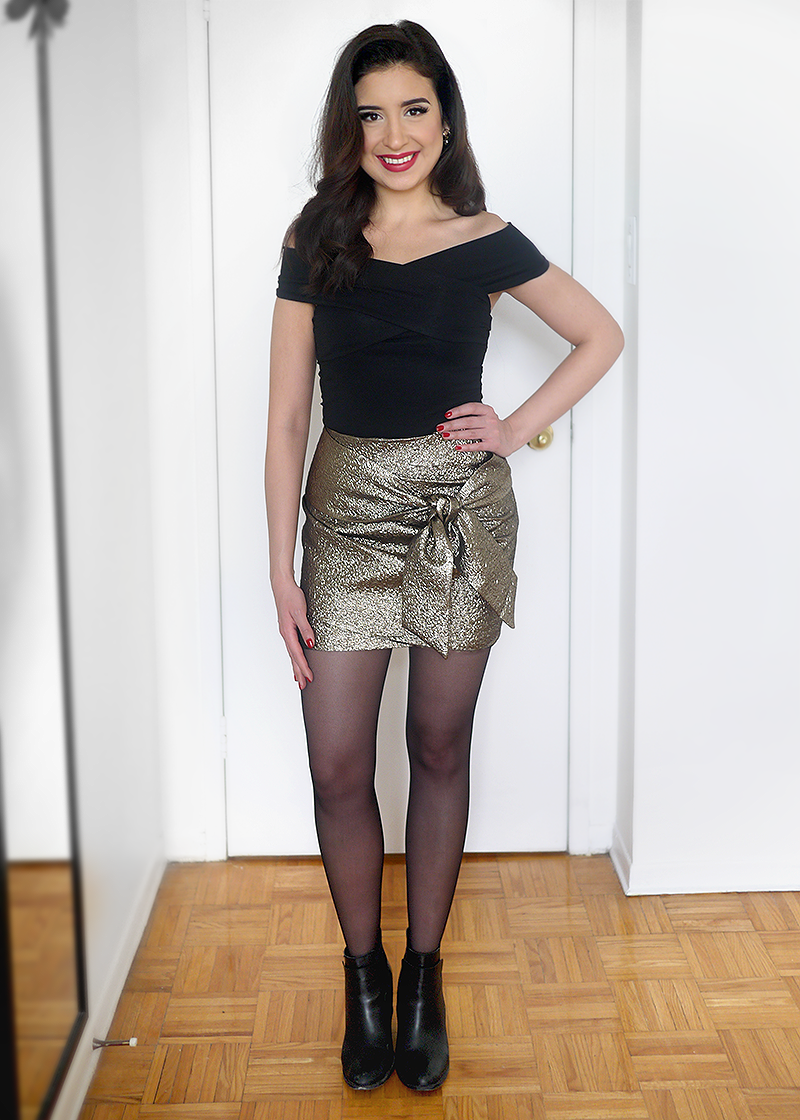 If you wanted to be a little more covered up and wear this to an office holiday party or something, this skirt pairs beautifully with a lightweight, long-sleeved black sweater, too. You could also dress it up even more with jewelry and heels.
How are you liking these party season outfit posts so far? Let me know below.
There's one more left to go…New Year's Eve! Stay tuned, and thanks for sticking around!
– Sara
Stay updated with Facebook • Twitter • Instagram • Pinterest • Bloglovin