New Year's Eve Sequin Party Dress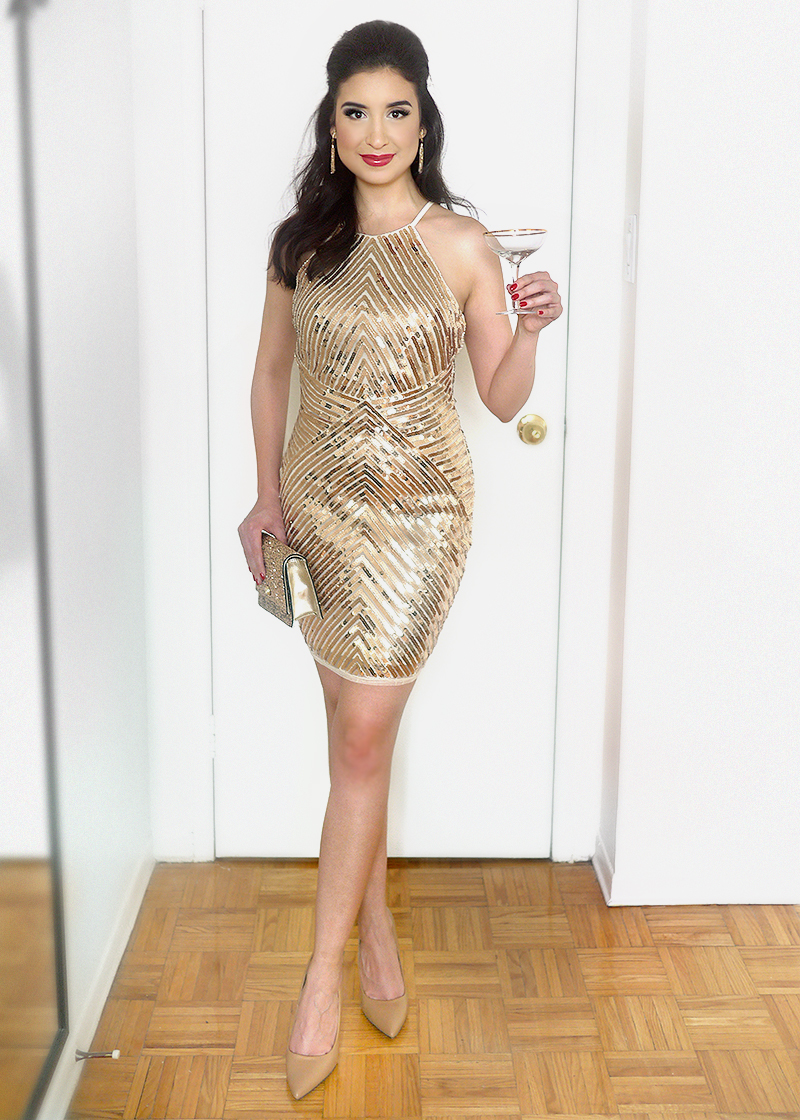 Quick Links: Lulu's Gold Sequin Dress | Gold Tassel Earrings | Nine West Glitter Clutch
Happy New Year! I hope you had a marvellous time last night, however you spent it. Since I am basically a magpie in human form, New Year's Eve is the perfect reason to break out the sparkliest New Year's Eve party dress I own, or more realistically, a great excuse to buy a new one.
My group of friends take turns hosting a glamourous New Year's Eve party that we all dress to the nines for. And being an extra AF person, you don't need to tell me twice.
There are appetizers, party games, and the drinks flow all night. We've been celebrating New Year's Eve as a group for over a decade now, and it's always a really special time and a great way to reflect on all everything the year brought each of us. Every NYE party adds new fun memories to our collection, that we bring up to embarrass each other for years to come.
It's one of my favourite nights of the year.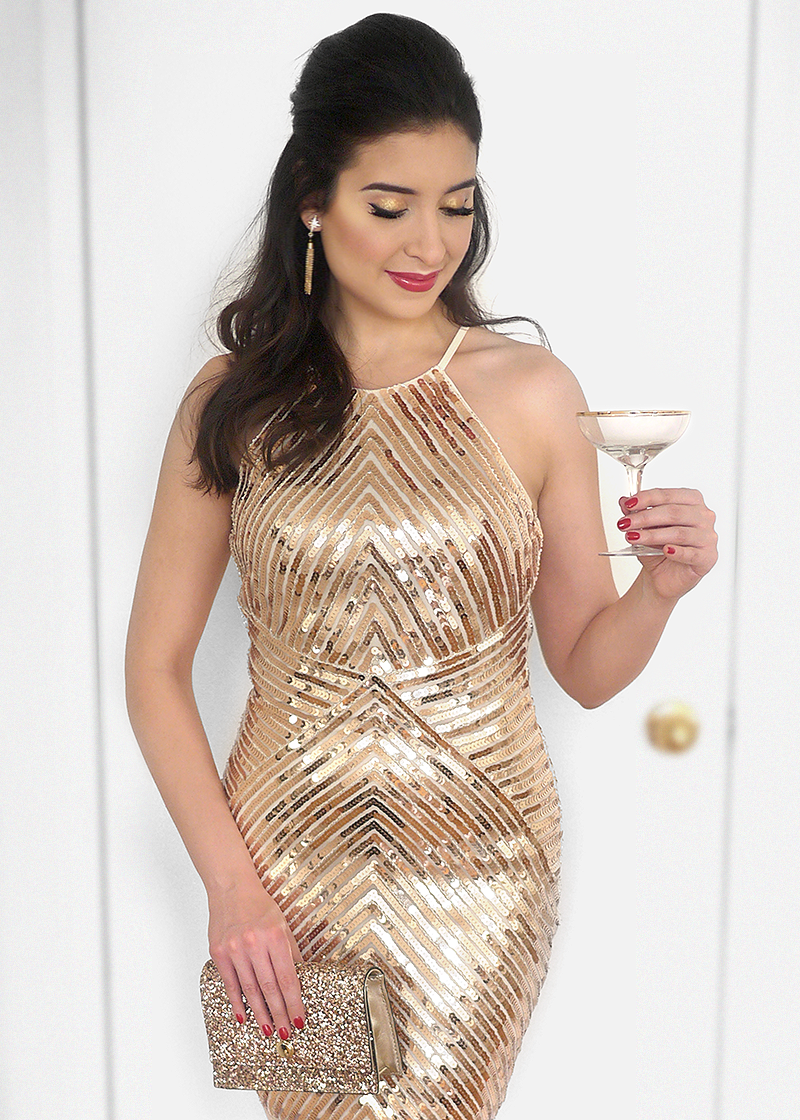 Those who know me know I have a liiiiiiittle bit of a thing for gold, and I turned it all the way up with this 1960s inspired look – a sparkling golden halter dress from Lulu's, with strategically placed sequins that accentuate the waist, plus my favourite glittering party clutch and gold tassel earrings from Wanderlust & Co.
They're called the "Larissa" earrings – but don't seem to be on their site right now. Keep an eye out in case they restock!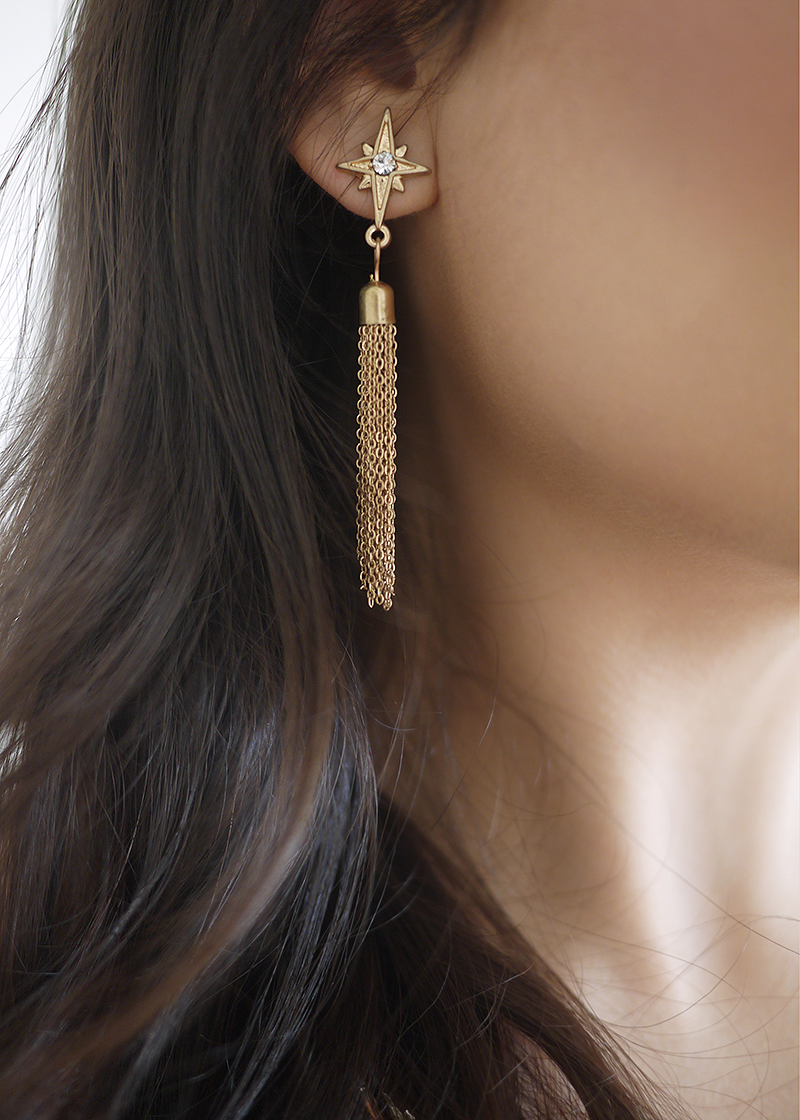 I mentioned this in another outfit post, but I DIY'd these earrings to be about a centimetre shorter.
I gave my hair some volume with a half-updo, applied half lashes for a bit of extra va-va-voom, and added some rosy pink lipstick and gloss.
TIP: I discovered these amazing shoe insoles on Amazon, that make heels that would otherwise be impossible for me to walk in (or even stand in for more than 5 minutes) much more comfortable. I was able to dance in these nude stiletto pumps for hours!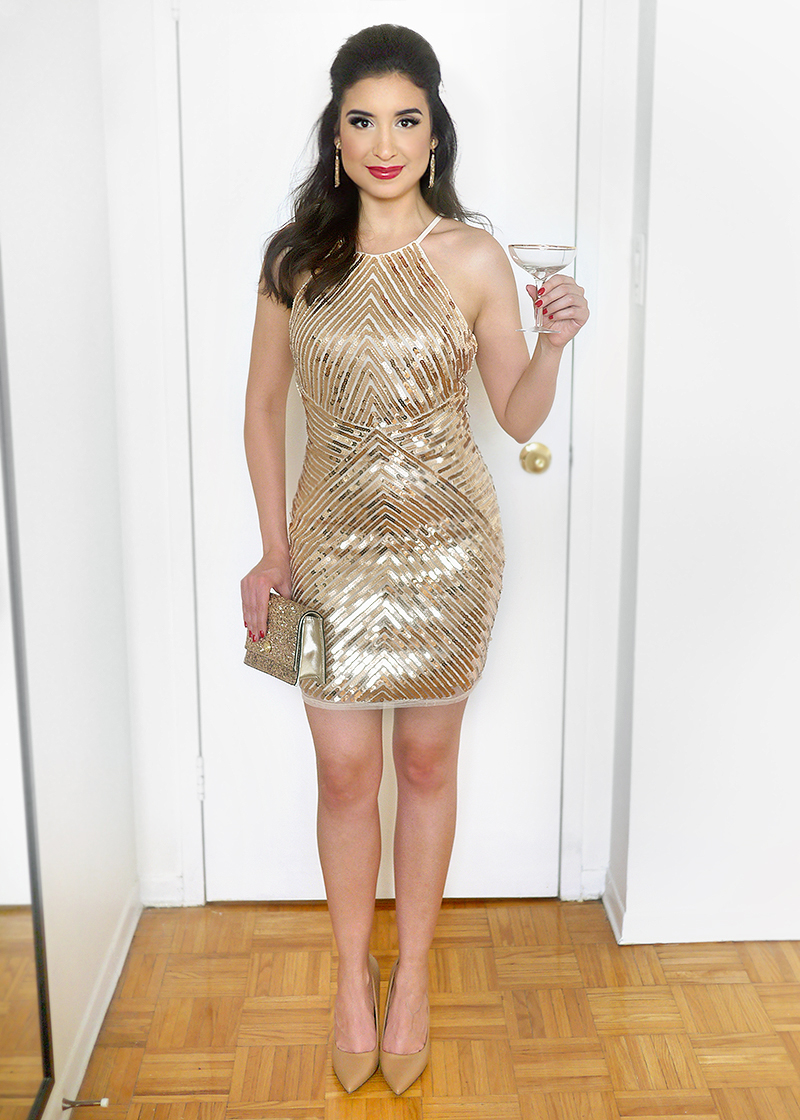 I hope 2018 brings you everything you hope for, including self-love, confidence, success, friendships, good mental health, and the courage to pursue what you want and deserve.
While the political and social climate of the past year has been extremely trying (to put it mildly), I hope we continue to fight against injustice, believe victims of abuse who come forward, and hold abusers accountable for their behaviour. Cheers to a New Year full of possibilities, including, hopefully, the Evil Orange Overlord's impeachment. Stay strong, everyone!
– Sara
Stay updated with Facebook • Twitter • Instagram • Pinterest • Bloglovin