Night at the Museum: Satin Top + Dress Pants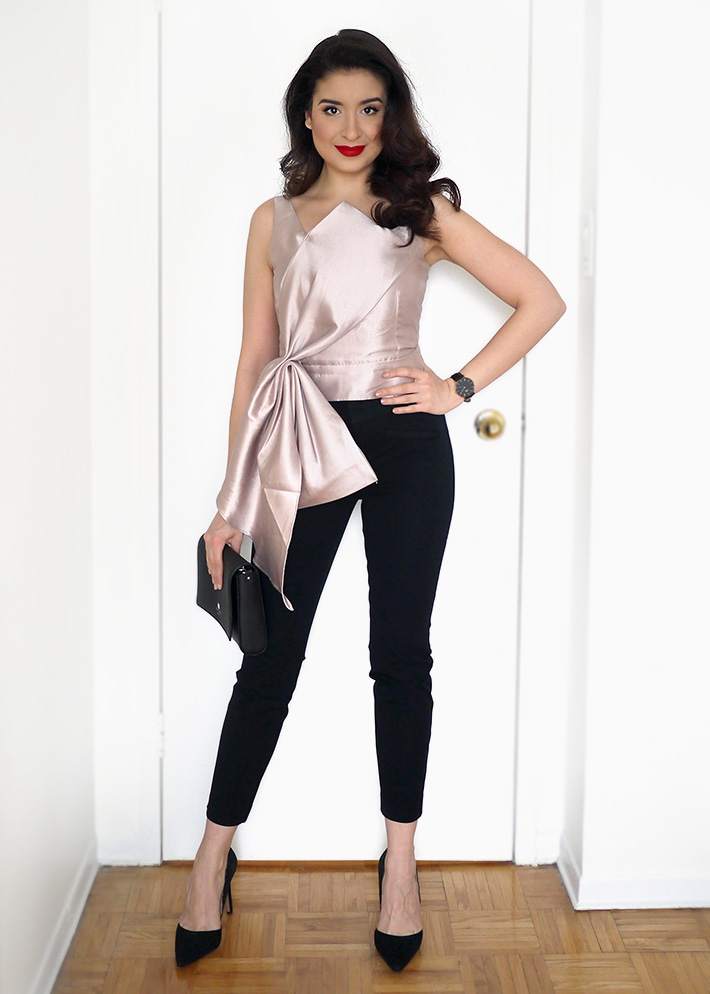 Quick Links: Satin Bow Top | Ankle Pants | Heels | DW Watch | Kate Spade Bag
I've been going to the ROM since I was tiny. (For my readers who don't live in Toronto, the ROM is the Royal Ontario Museum.) I used to love the dinosaur exhibit, and I'd marvel at the enormous bones, trying to imagine what it must have been like to live in a time when such monsters ruled the Earth.
This was, of course, before we got to find out, with this presidency.
I've gone back to the ROM a few times as an adult, and it still thrills me. You get such an interesting peek into how people throughout history lived their everyday life. What they believed in, what their customs were, and how no matter how far back you go – everyone has tchotchkes.
But I'd never gotten to experience the ROM quite like this before. Friday Night Live is an event the museum throws every few weeks, with food, drinks, and live music. It's such a fun and unique way to see the museum come to life in a whole new way. People dress up, mingle, dance, and explore the museum after dark.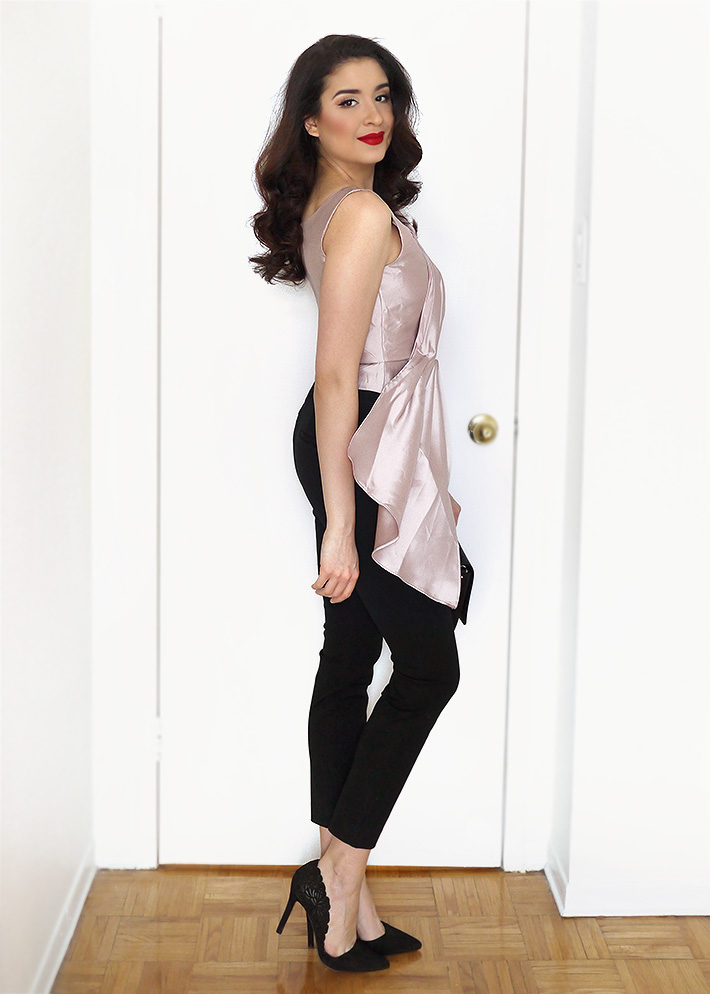 I bought this satin bow top a little while ago, with no idea what occasion would possibly merit wearing it. But when my date invited me to a night at the museum, I knew it was the perfect opportunity. It was fun to style a formal outfit that included pants, for a change!
A quick note on the top: I fell in love with it at first sight, and it truly is beautiful. I wish I could rave about it wholeheartedly, but the stitch holding the bow to the bodice fell apart exactly 0.3 seconds after I tried it on, so it's not the best quality. I reached out to customer service at Boutique 1861, but they were largely unhelpful, so I ended up stitching the bow back on myself. If you choose to buy this top too – be aware of that!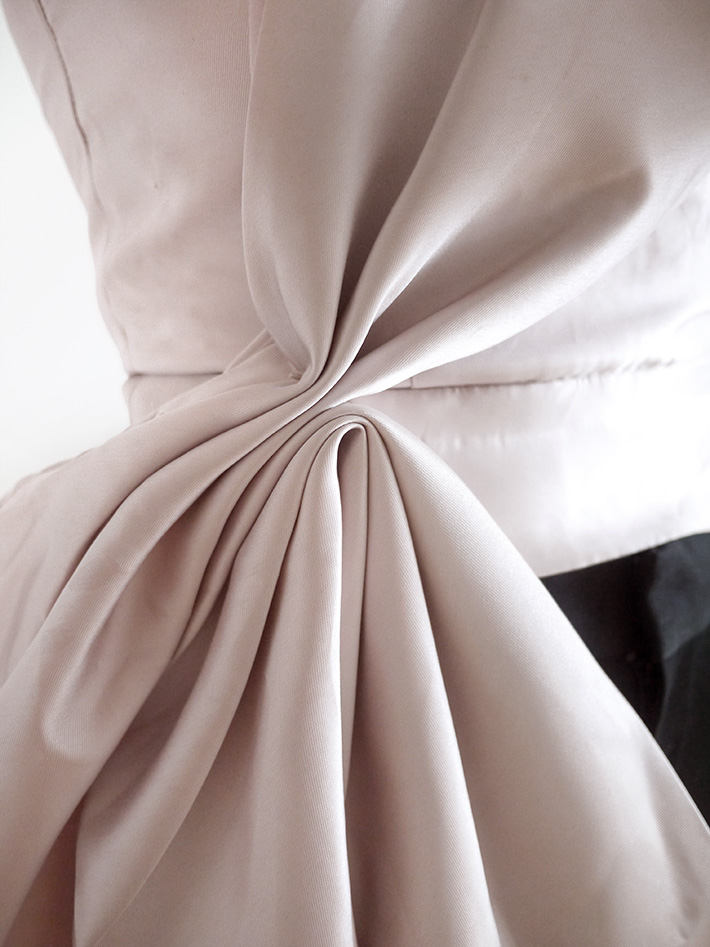 Since the satin bow top is such a statement piece, I wanted to keep everything else pretty streamlined and simple. I paired it with black, tapered dress pants in an ankle length, pointed toe black heels, and a pop of red lipstick. (This is Hourglass's Opaque Rouge Liquid Lipstick in the colour "Icon".)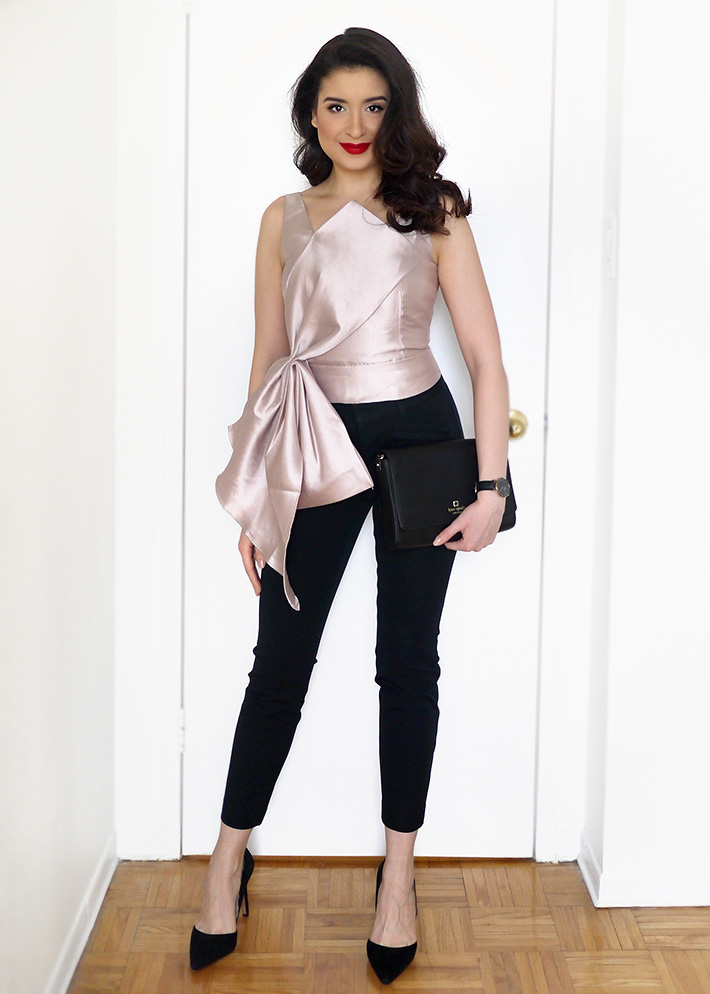 I didn't wear any jewelry, but accessorized with my black and rose gold Daniel Wellington watch, and brought along my trusty Kate Spade Alek shoulder bag (with the strap tucked inside) as a clutch.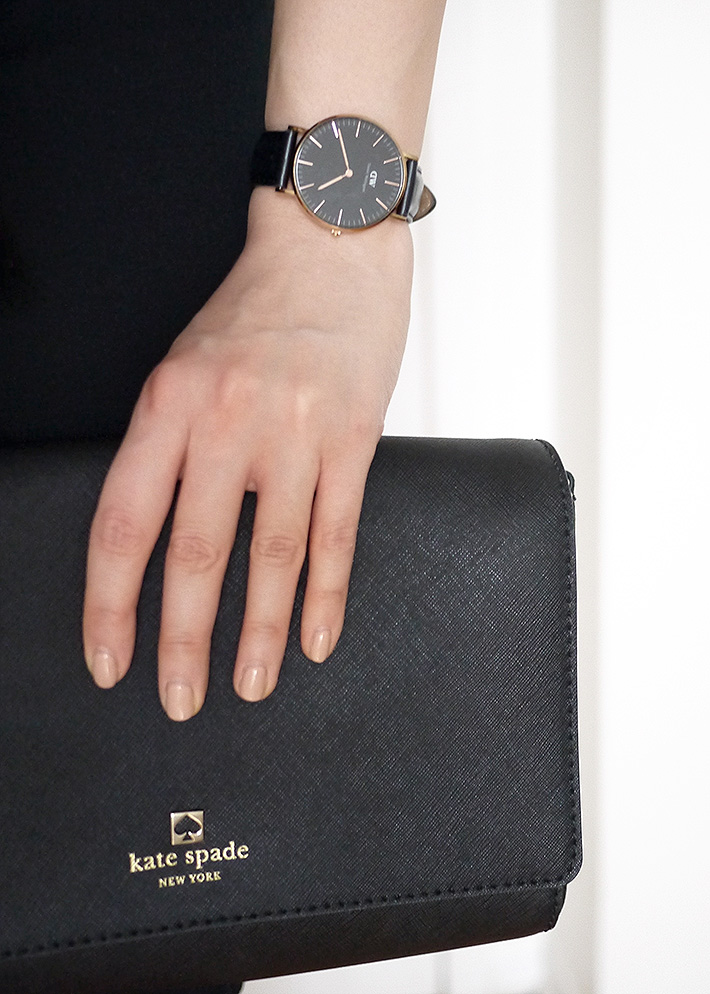 No bones about it – it was a spectacular night. If you get the chance to go, I highly recommend it!
– Sara
Stay updated with Facebook • Twitter • Instagram • Pinterest • Bloglovin