Book Review: One Day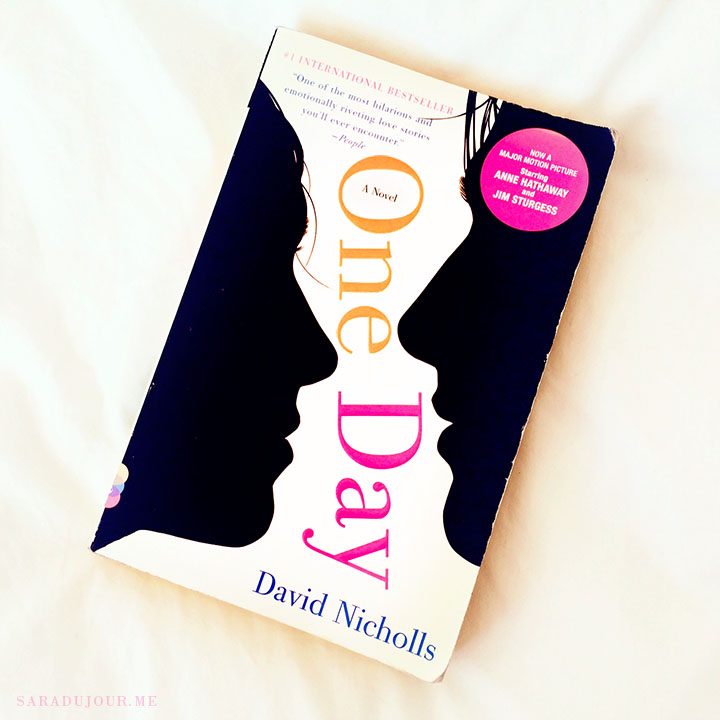 If I had to sum up One Day in a single sentence, I'd tell you that it's a story about two people with terrible timing.
Timing matters. I believe that stories need to reach you at precisely the right time – the moment you're ready to receive them. While many books, films, and shows have come to me at the right moment in my life, this one didn't. At least not initially.
I read One Day for the first time just over two years ago, and it didn't resonate with me at all. Truth be told, I found it slow paced, a bit boring, frustrating, and kind of pointless.
Re-reading it now, I had an entirely different experience, though I can't quite put my finger on why. Maybe the time lent me the experiences I needed to relate more fully to the story, or maybe I was just in a different state of mind. Who knows. The point is, this time around, I loved it.
David Nicholls tells the story of two people over twenty years. Emma Morley and Dexter Mayhew meet at University in Scotland, and though they are complete opposites, a friendship blossoms between them that spans two decades. Where she is idealistic, clever, hard working, and bookish, he is vivacious, self-destructive, good-looking (and he knows it), and loves a party. Sure, it's a love story, but I think it's more than that, too. It's pretty rare that love stories are shown to have the complexity and complications that they have in real life. It's also pretty rare to read about a relationship that blooms from a very real, very deep friendship.
What makes the way this story is told so unique is that we as readers only get little vignettes of their lives. We step in and glimpse what each of the characters are doing for one single day each year or so, on July 15th – St. Swithin's Day. This means that many major life events and milestones happen off-stage, which can be a bit frustrating as a reader, though realistic.
To the credit of the author, Nicholls writes Emma as a living, breathing woman – and this is coming from someone who tends to be a bit wary of men writing women. She feels real, and has habits and mannerisms that I find astounding that any man is aware of, frankly. Both characters are three-dimensional and flawed, as are the supporting characters, and the story switches between their two perspectives.
As always, I'm having to do a bit of tip-toeing so I don't spoil any of the plot – I only told you it was a love story because that's written on the cover. (That's fair, right?) There are some truly beautiful, heartbreaking, and moving moments in the book that nearly brought me to tears. It's quite a unique experience to follow two lives for such a long time and to see them grow and change, even if they are just fictional.
The ending, though, is artfully, masterfully written. I won't say more than that.
One Day was also made into a very beautiful film, and it's one of those rare instances of a movie adaptation that actually manages to capture the spirit of the book. I highly recommend both the film and the book.
Take a listen to the beautiful film soundtrack composed by Rachel Portman below.
As for me, I'm off to celebrate my twenty-third birthday tomorrow! xx
One Day, by David Nicholls – My Rating: 4.5/5
– Sara
Stay updated with Facebook • Twitter • Instagram • Pinterest • Bloglovin