Sephora Beauty Haul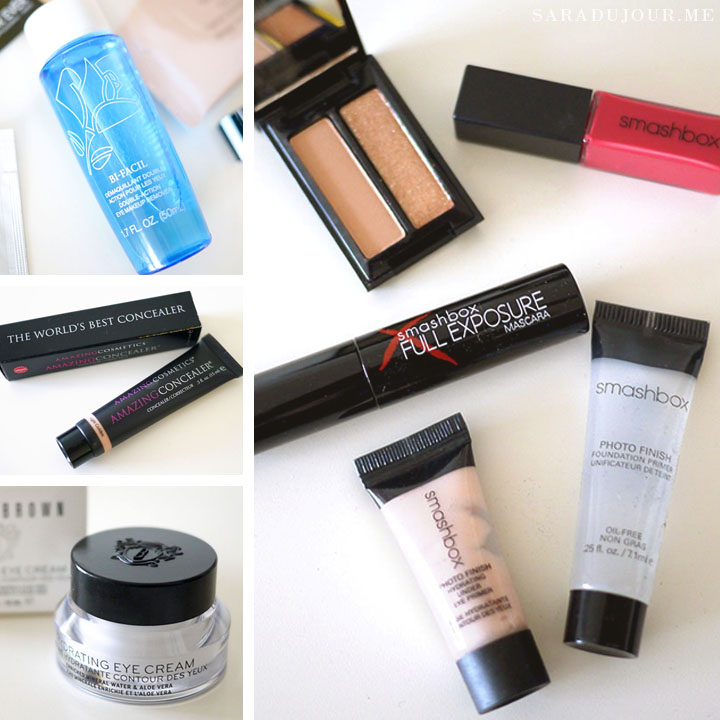 Do you ever feel like you use up your beauty products all at once? That's how I've been feeling lately. I scraped the last of my beloved Bobbi Brown eye cream out of the jar, and squeezed the final bit of my favourite concealer out of the tube. And so, it was time to visit Sephora. But being the human sloth that I am, I did all my shopping online instead.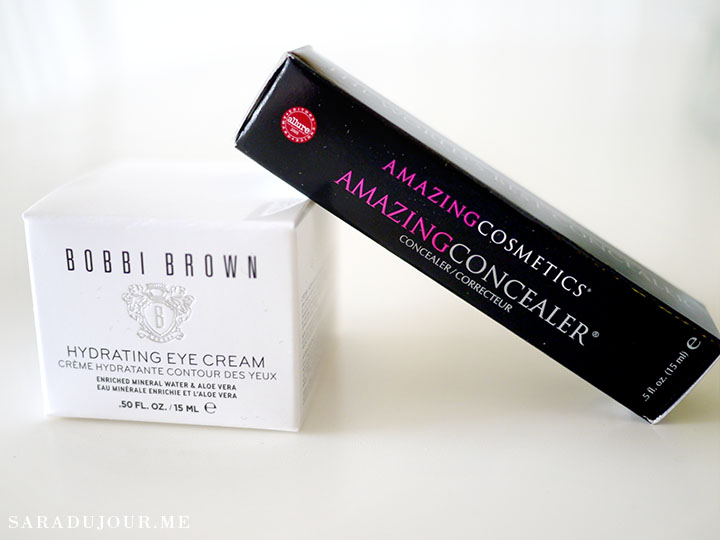 I only bought two things: a Bobbi Brown hydrating eye cream, and an Amazing Cosmetics concealer – but I left with my hands full.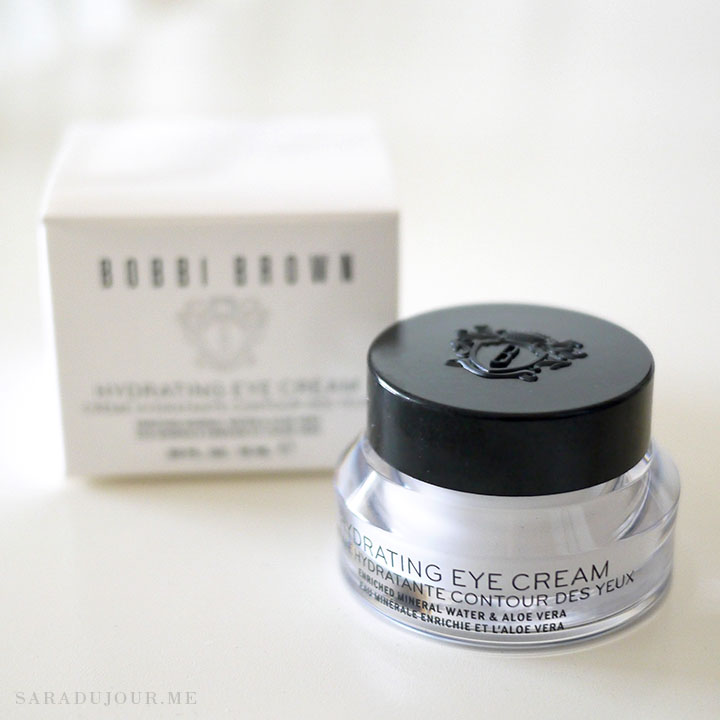 This stuff is absurdly priced, but I really do feel it has done wonders for my under-eye area. It's lightweight and gets absorbed into the skin, leaving a perfect, hydrated base for any makeup you apply afterwards. I use it at night, right after I've washed my face. I dab it all around my eyes with my fingertips and let it soak in and repair that delicate area overnight. When I wake up, my under-eye area is supple, hydrated, and ready for concealer.
I truly believe it has made a difference, and makes my under-eye dark circles slightly less noticeable. Since my dark circles are both hereditary and worsened by sleep-deprivation, I'll take any help I can get in that department!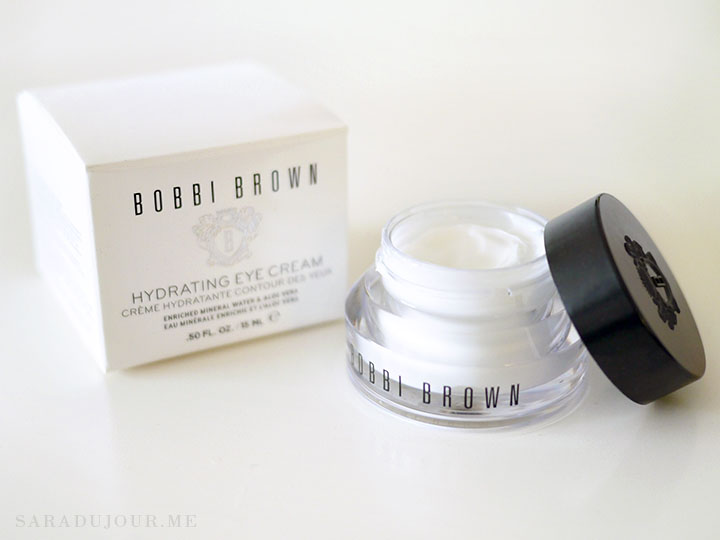 Plus, it's never too early to start using a good eye cream to protect the delicate, super thin skin around your eyes and help prevent the development of wrinkles later on. You can get the Bobbi Brown Hydrating Eye Cream from Sephora.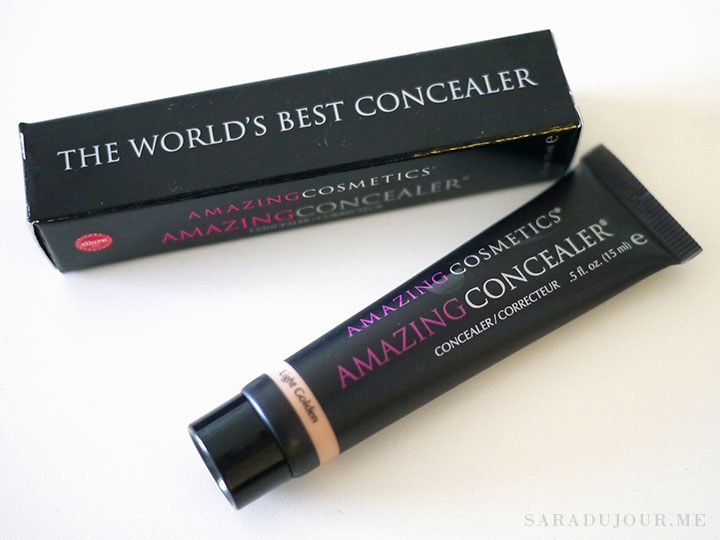 The second item I needed to repurchase was the concealer to beat all concealers (and trust me, I've tried SO MANY) – Amazing Cosmetics Amazing Concealer. I actually use two colours, Medium Beige and Light Golden. I start with the Medium Beige on my under-eye area, which helps to neutralize my dark shadows with its pinker undertones, then apply the Light Golden on top to brighten the area and match it to my skin tone. I also use Light Golden on any blemishes I have, which is why I tend to run out of that colour faster. (It's rather like the shampoo/conditioner conundrum.)
This stuff is more pigmented than any other concealer I've tried, and you don't need much to cover anything you want to hide. It's creamy, so it blends and applies well over textured blemishes, and sets perfectly with a light dusting of powder. In short: I can't recommend it enough, whether you're looking for a good concealer for under-eye circles, blemishes, or both. Amazing Concealer is the best concealer!
In addition to my two purchases, I ended up leaving Sephora with an armful of beauty product samples and freebies, too: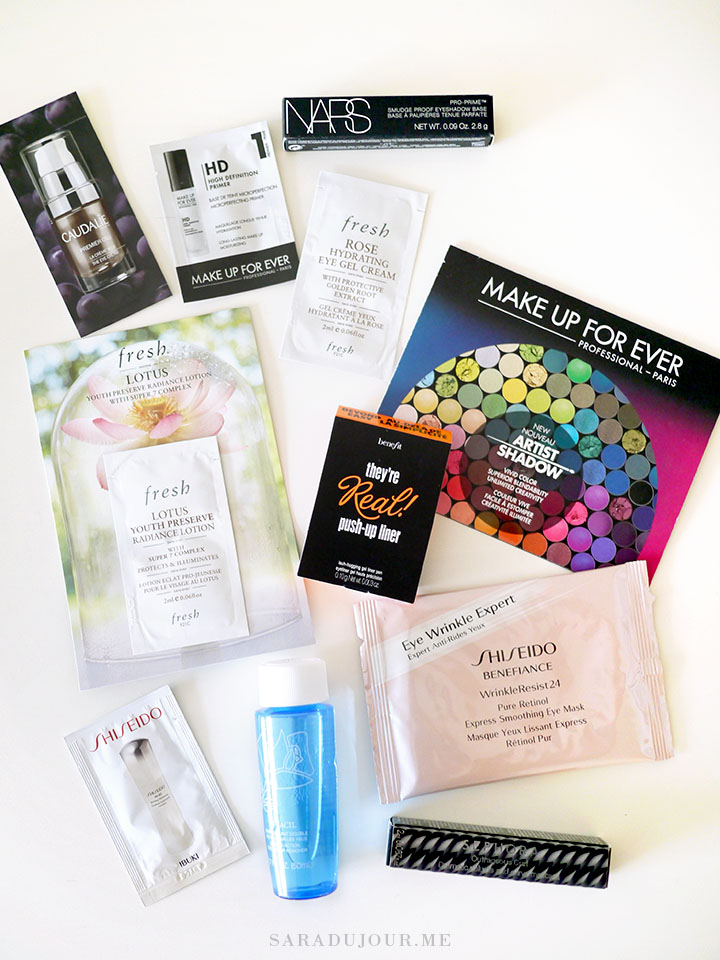 Here's everything shown in this picture: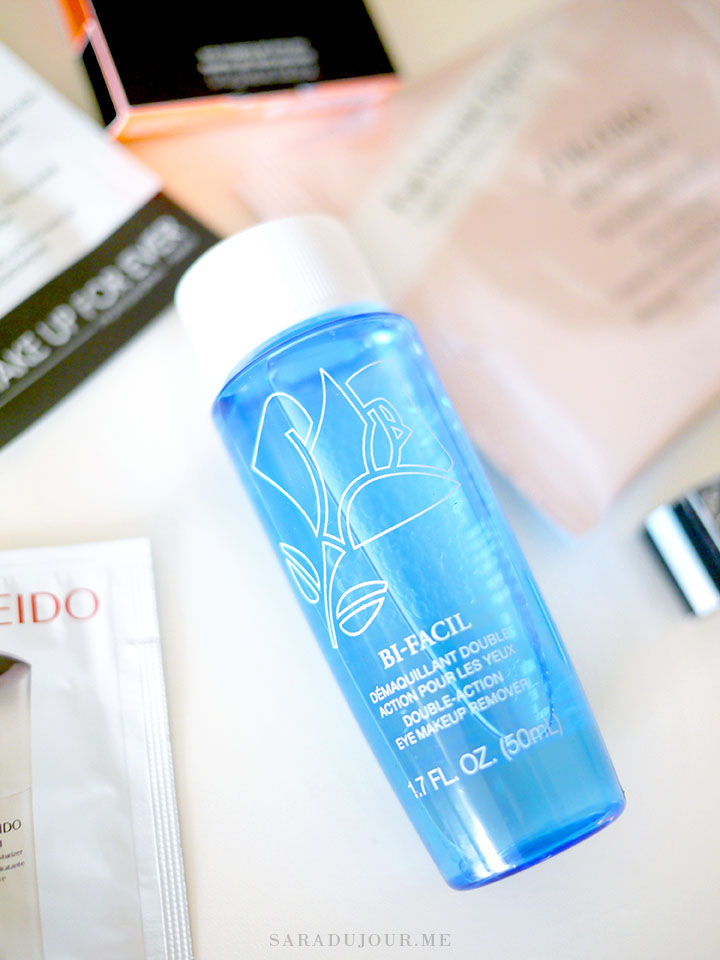 I'm particularly excited to have gotten a generous sample of Lancôme Bi-Facil Eye Makeup Remover, because I've tried it before and know it's the best. It dissolves even the toughest waterproof makeup with ease, all the while being soothing on the skin. I'd use it every day, if not for its high price. Instead, I use a very similar (but less expensive) eye makeup remover dupe by Clean & Clear.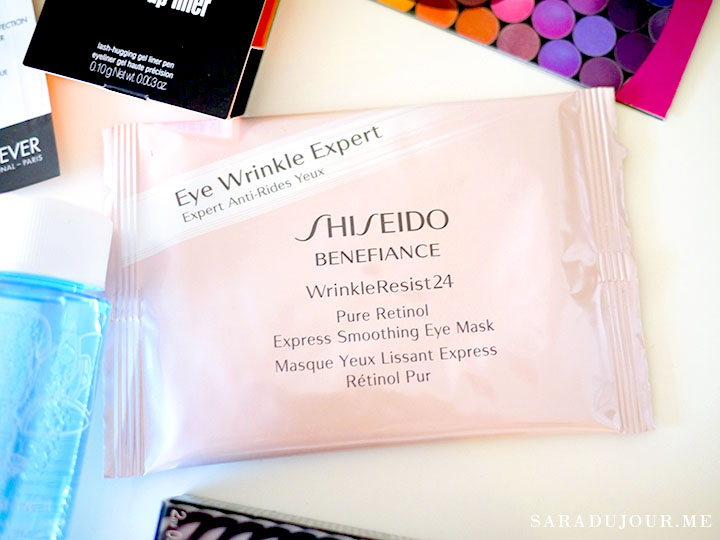 I'm also looking forward to trying these Shiseido eye masks, because I don't normally use eye masks. I think I'll save these for a special occasion, when my skin needs some serious R&R time. I'll let you know if they work!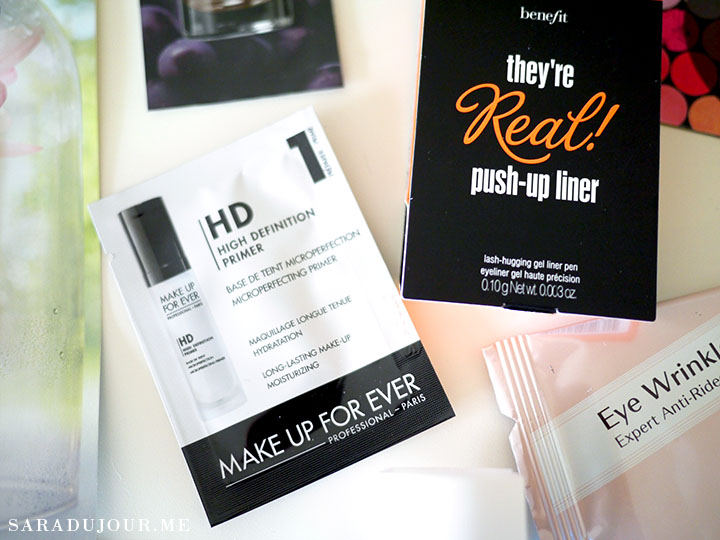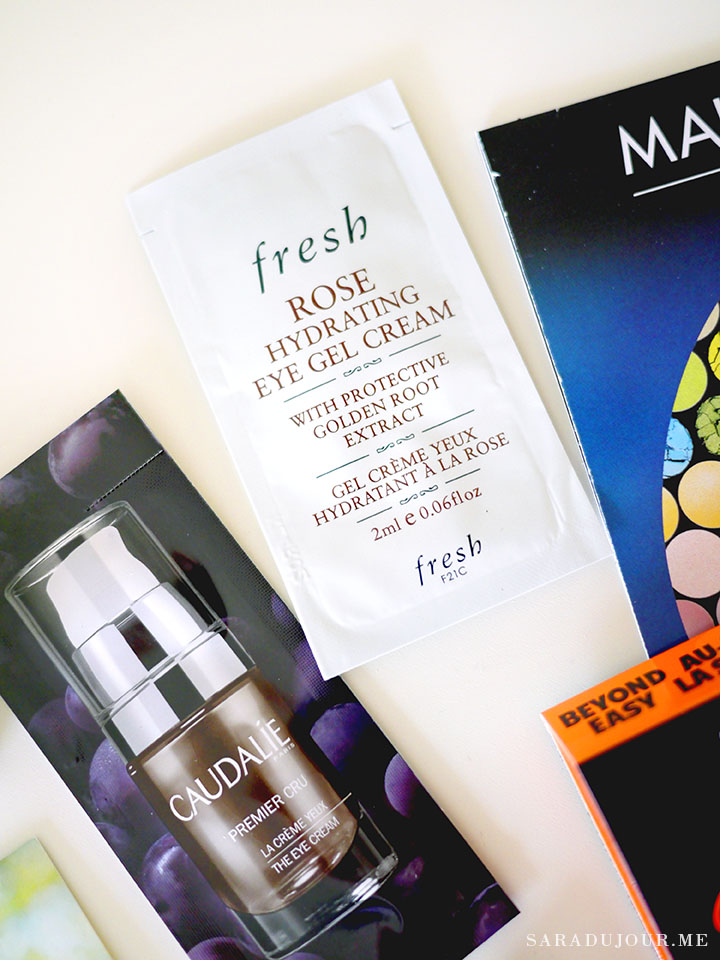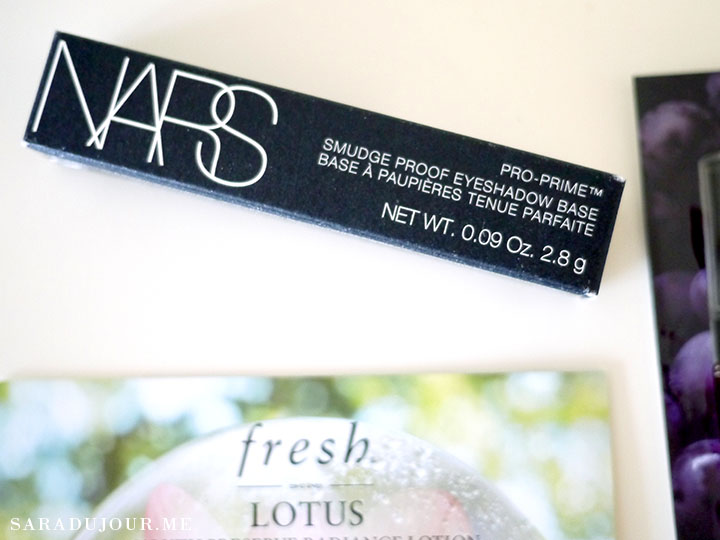 In addition to that whack-load of free beauty samples, I also used my Sephora points to redeem this Smashbox Studio Faves set: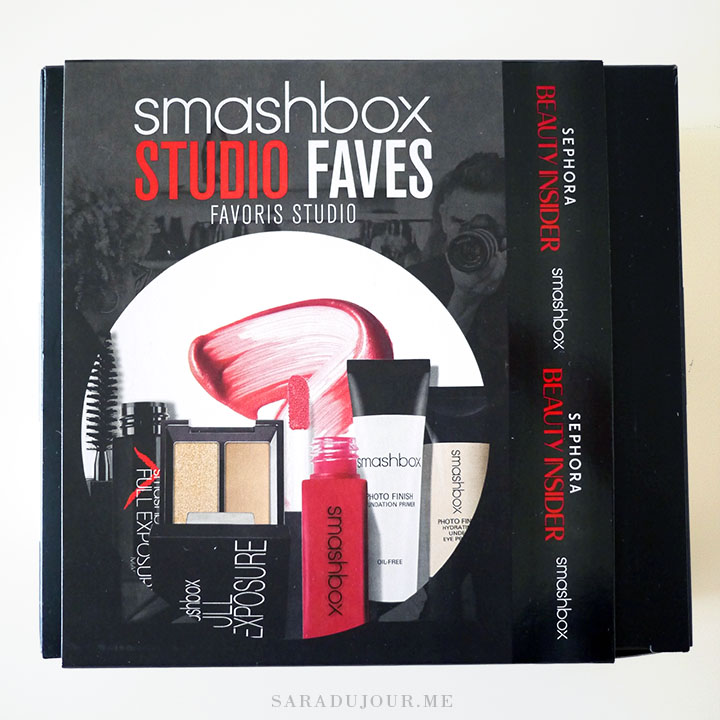 It comes loaded with 5 mini beauty products that are bestsellers of theirs: two for your skin, two for your eyes, and one lip gloss.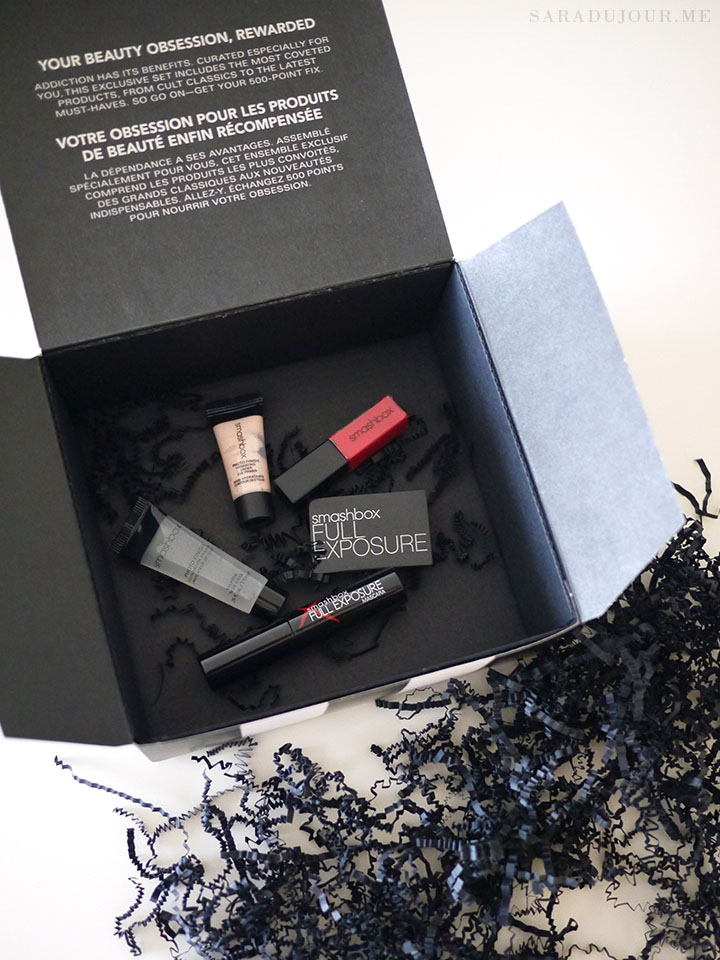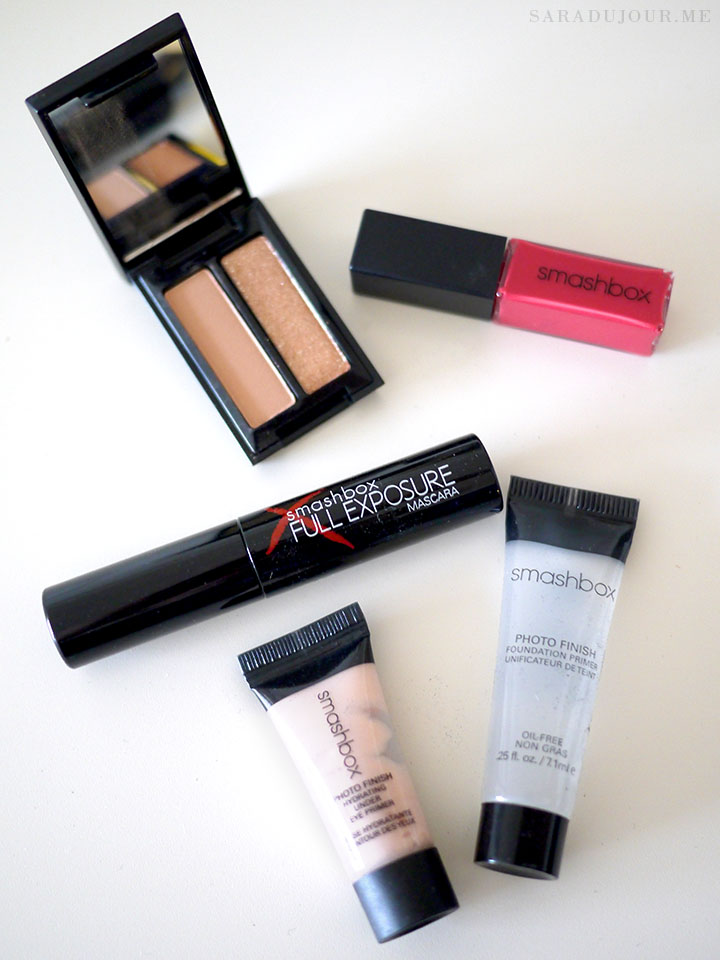 I've used their clear Photo Finish Foundation Primer before, and it leaves your skin feeling out-of-this-world smooth. I was actually thinking of repurchasing it, so was glad to get it for free instead!
The set also comes with Smashbox's Photo Finish Hydrating Under Eye Primer, a mini Full Exposure Mascara, two champagne eye shadows from their Full Exposure palette – one matte and one shimmer – and a lip gloss in the colour Disco Rose.
And that concludes the epic story of how I bought two things at Sephora and left with two million. Happy day! xx
– Sara
Stay updated with Facebook • Twitter • Instagram • Pinterest • Bloglovin