My Gym Bag Essentials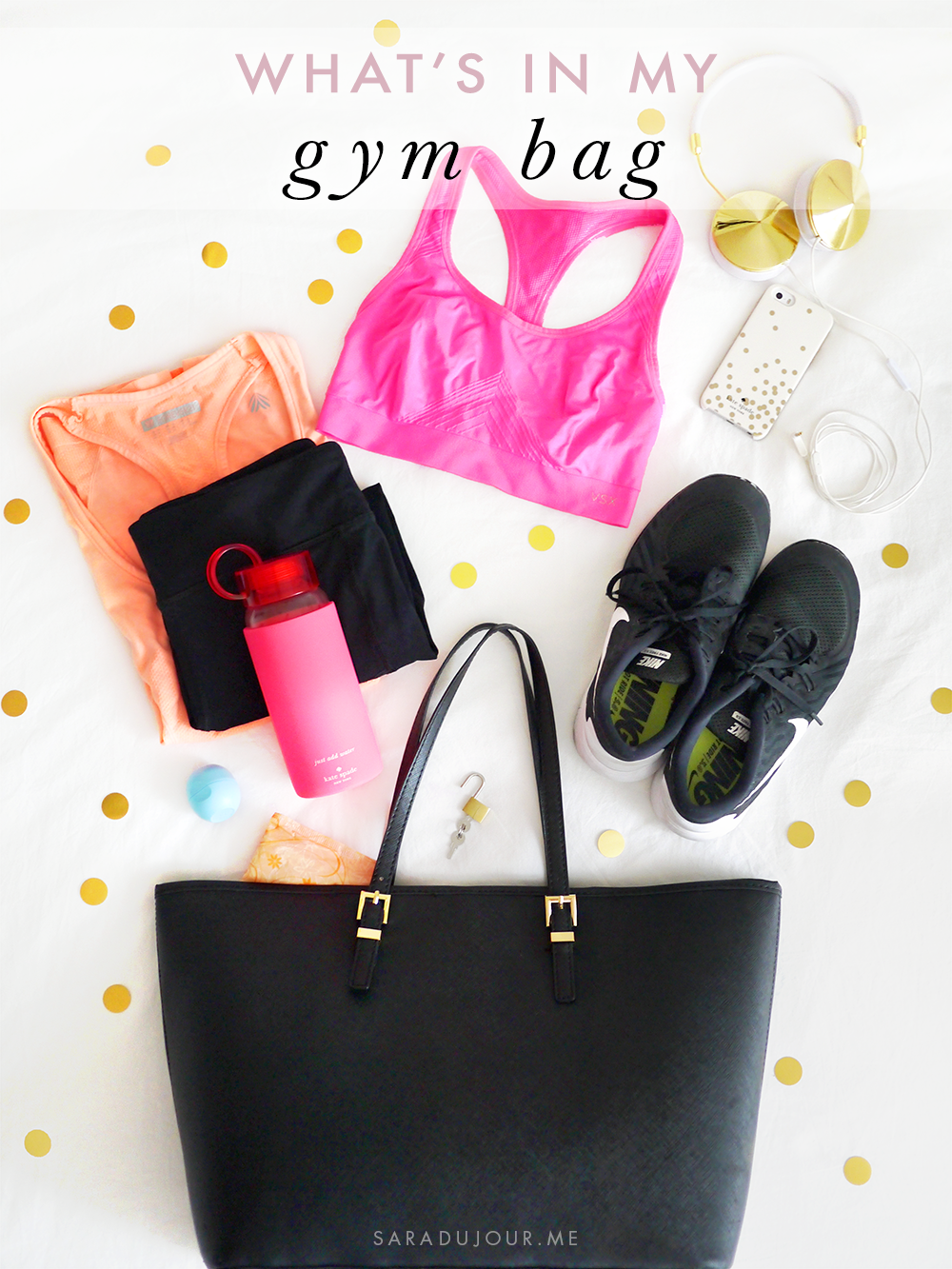 When it comes to sticking to a fitness regimen, it helps to have the right gear. I know that for me, if my fitness gear is cute, I'm excited to use it and that helps me stay motivated. If you're striving to keep to your New Year's resolution to exercise more frequently (or at all), packing your gym bag essentials the night before makes it easier to grab it and go the next morning. And that's means you have one less excuse to make the day-of!
I am the opposite of a morning person, so I go to the gym straight from work a few days a week. Here's what I typically pack: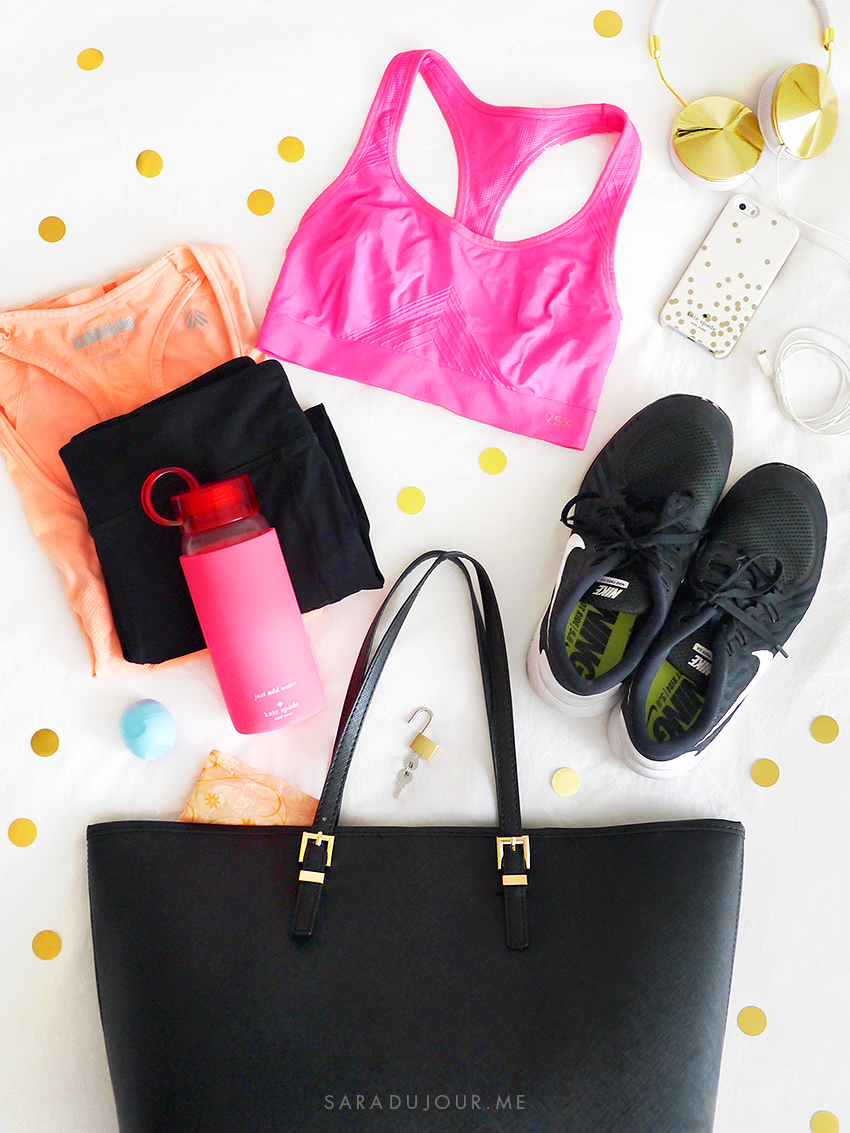 I'm not a fan of traditional gym bags, so I use a big black tote instead. It's stylish and can fit everything I possibly need. Plus, because of the material, it's easy to wipe down and keep clean. Get it here.
My gym bag essentials:
My gym comes supplied with stuff like towels, shampoo, conditioner, and body wash, so I don't need to bring these with me. Don't forget to pack these items (and a loofa, if you want) if your gym doesn't have them, though!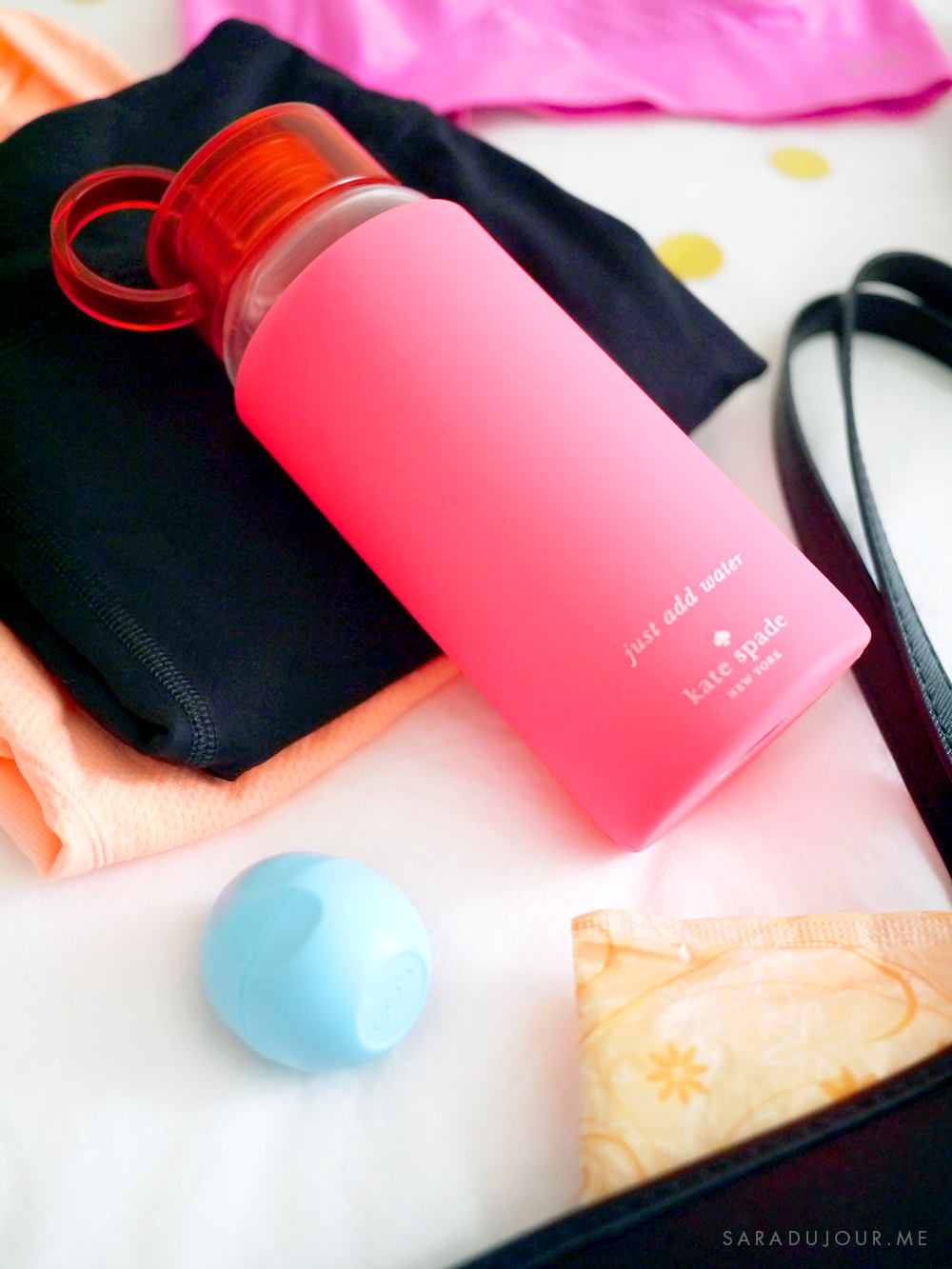 Neon colours somehow make me feel more energetic, which is why I love this florescent pink and red Kate Spade water bottle. My lips tend to get dry at the gym, so I make sure I always have lip balm handy to apply beforehand.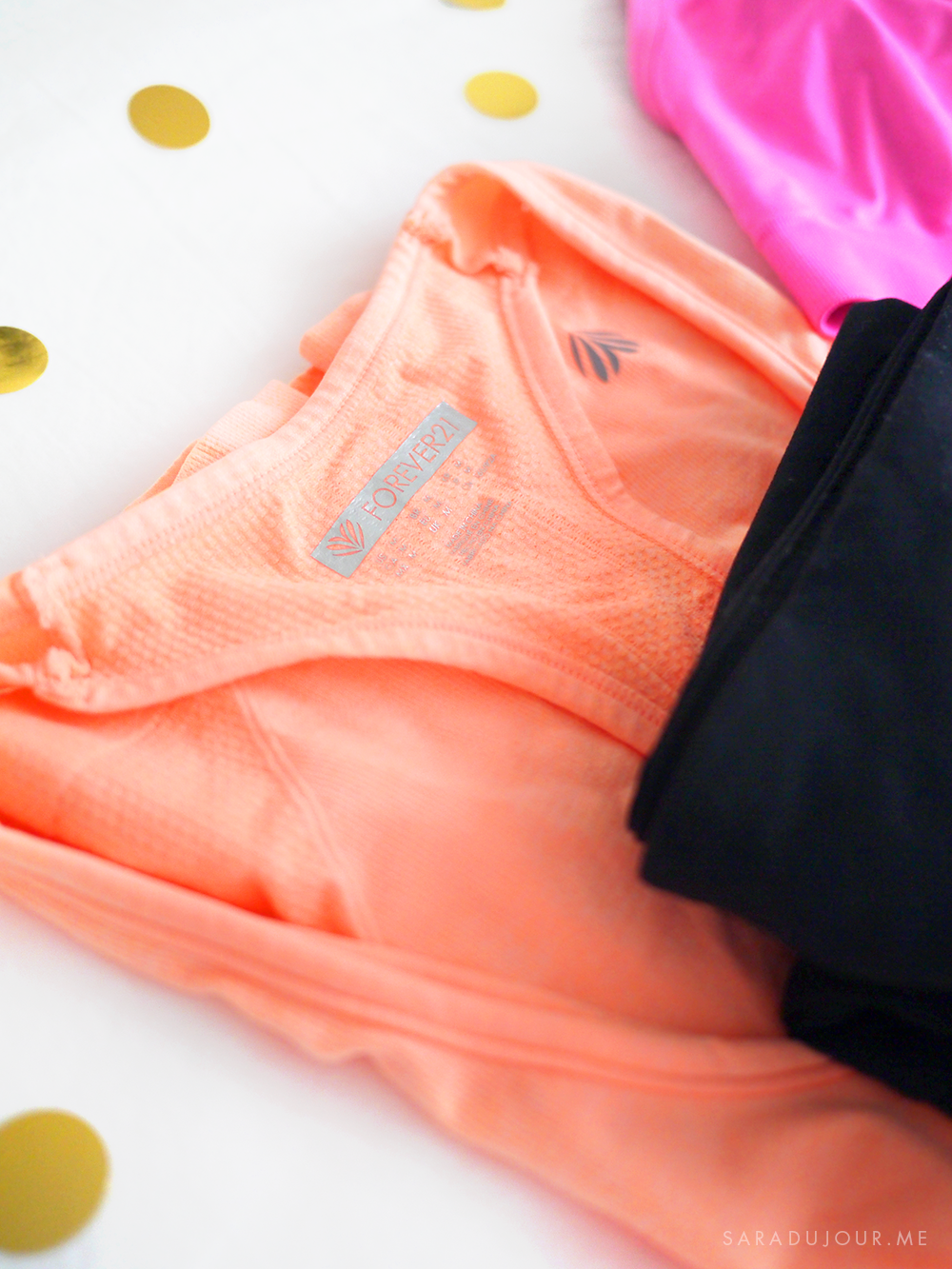 As far as gym clothes, I have a mix of stuff from VSX (Victoria's Secret's sports line), Nike, and Forever 21 – and I've got to say, I've been really impressed with the quality of F21 sports bras, tanks, and leggings. They're durable, come in a wide variety of styles and colours, and are much more affordable than most other athletic wear brands, so you can buy a bunch of items and avoid running out of clean gym clothes.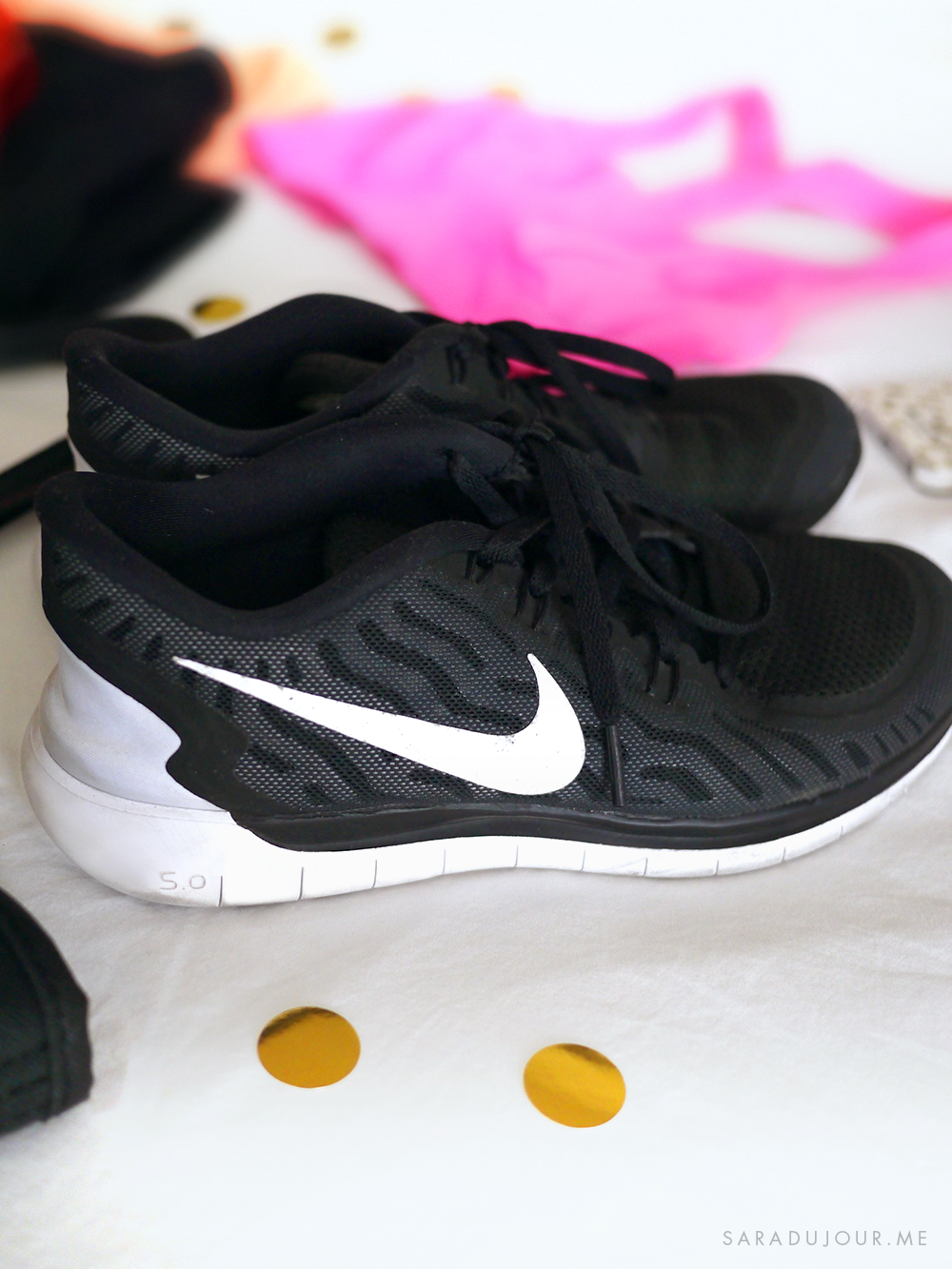 My very favourite gym shoes are my Nike Free 5.0s. They were my gift to myself for sticking with going to the gym for a whole month (when I first joined last year), and they might be one of my favourite purchases of the year! They feel completely weightless, and are very comfortable with flexible soles, giving you an almost barefoot feeling. I highly recommend them, both for running or training, as I've used them for both. Get them here in the U.S. and here in Canada.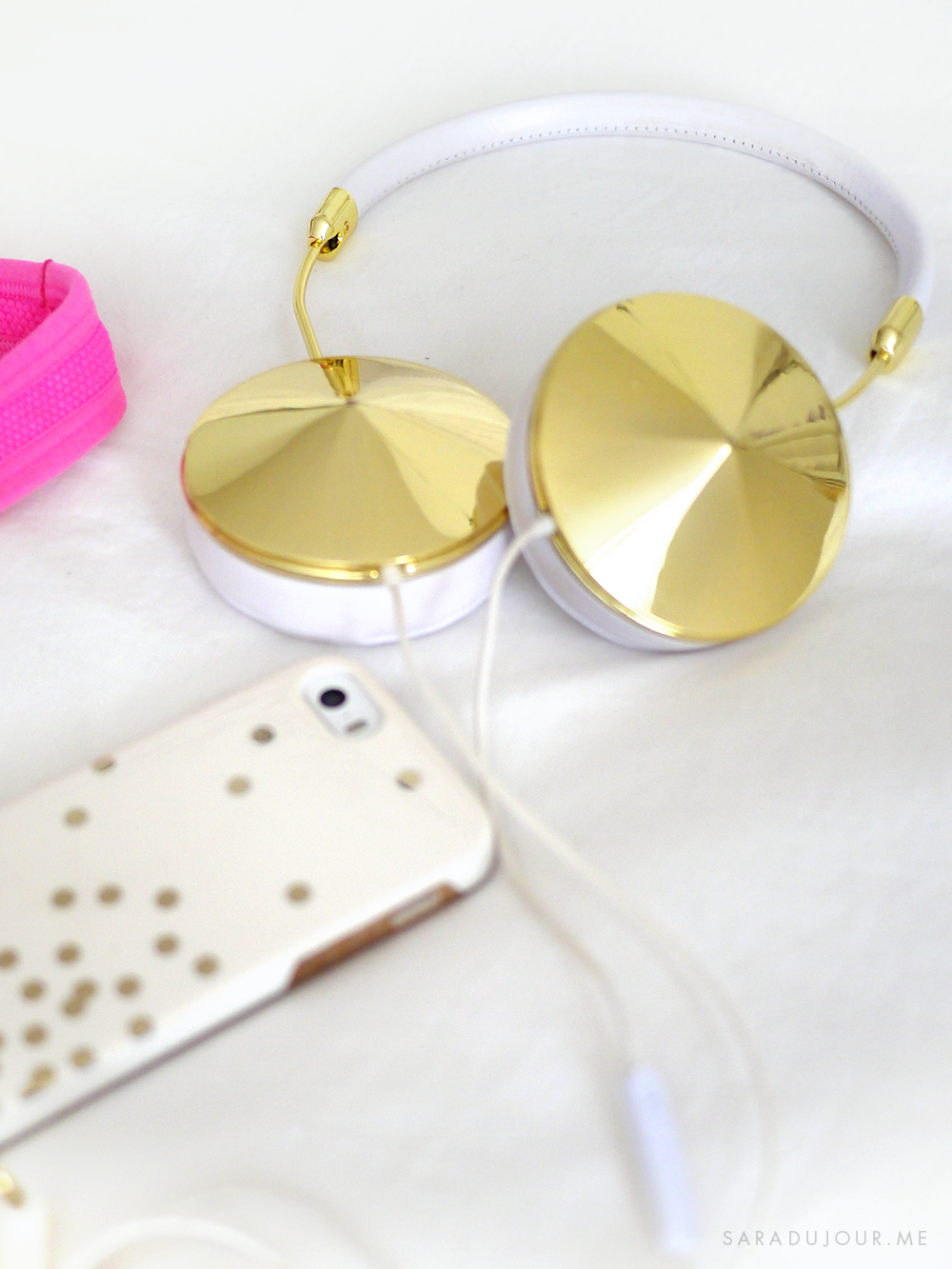 Most of the time when I'm going to the gym, I'm going to a class (either full-body conditioning or boxing), so I don't need to bring my own music. But if I'm going just to use the equipment, or do a bit of exercise on my own (either inside the gym or outdoors) music is essential. Due to my love affair with all things white and gold, it should be no surprise that these are my favourite headphones.
I hope you all tear it up at the gym this month! (And hopefully the month after that, and the one after that…) Personally, I'm hoping to undo some of the damage I did over the holidays. ;)
What are your gym bag essentials? Let me know in the comments! x
– Sara
Stay updated with Facebook • Twitter • Instagram • Pinterest • Bloglovin