Hunter Green Jumpsuit + Jasmine Vibes
This past weekend, we got together to celebrate my close girlfriend's engagement to her wonderful fiancé. Both families and a plethora of friends came together over bubbly and a mouthwatering spread of Indian and Vietnamese food to surround the happy couple with love and well wishes. It was a beautiful event that made me tear up more than once. I care about her so damn much, and couldn't be happier for her.
Still a little worn out from holiday party dress season, I opted for something a little different. Enter: the jumpsuit. 
Jumpsuits are tricky. It's pretty difficult to find one that fits you perfectly everywhere, and if they're not just right they can give you camel toe or saggy diaper crotch. I fell in love with this strapless hunter green jumpsuit from Dynamite (no longer available, sorry!), but when it arrived I found it too baggy in the thigh, and a bit too long (which is surprising, because I'm 5'7″), so I got it altered.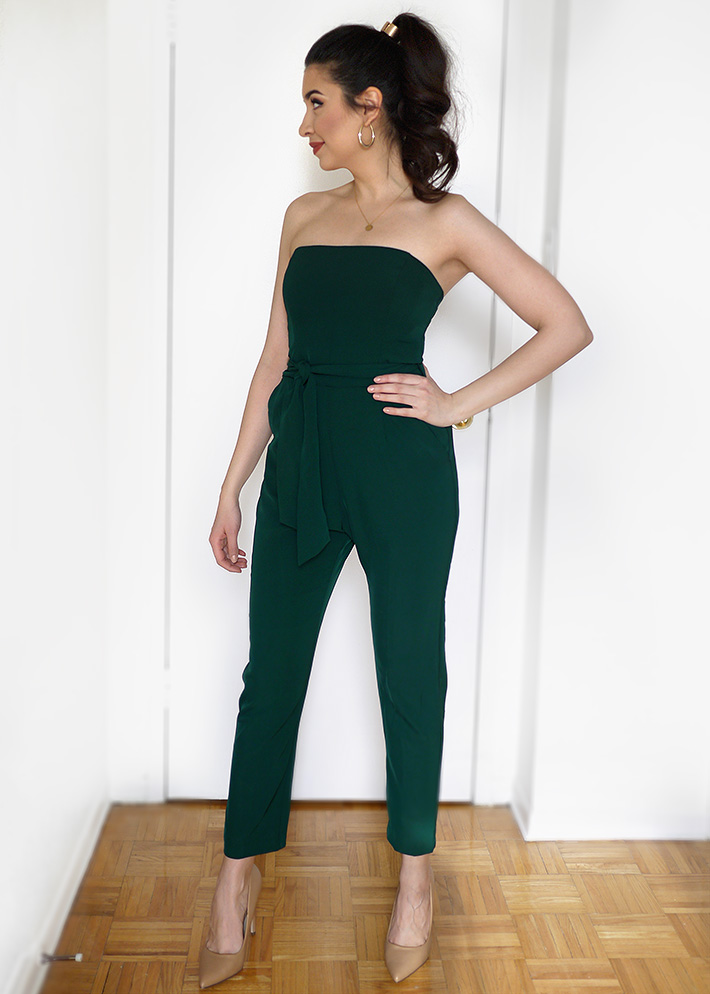 I also decided to low key cosplay slave Jasmine when it came to my hair and accessories. Because I'm a grown ass woman and can do what I want!
So aaaanyway, I maybe (definitely) bought a brushed gold ponytail cuff with this vision in mind a little while ago. Paired with some bold gold hoop earrings from Wanderlust & Co. and a high pony, I was ready to live my best Princess of Agrabah life.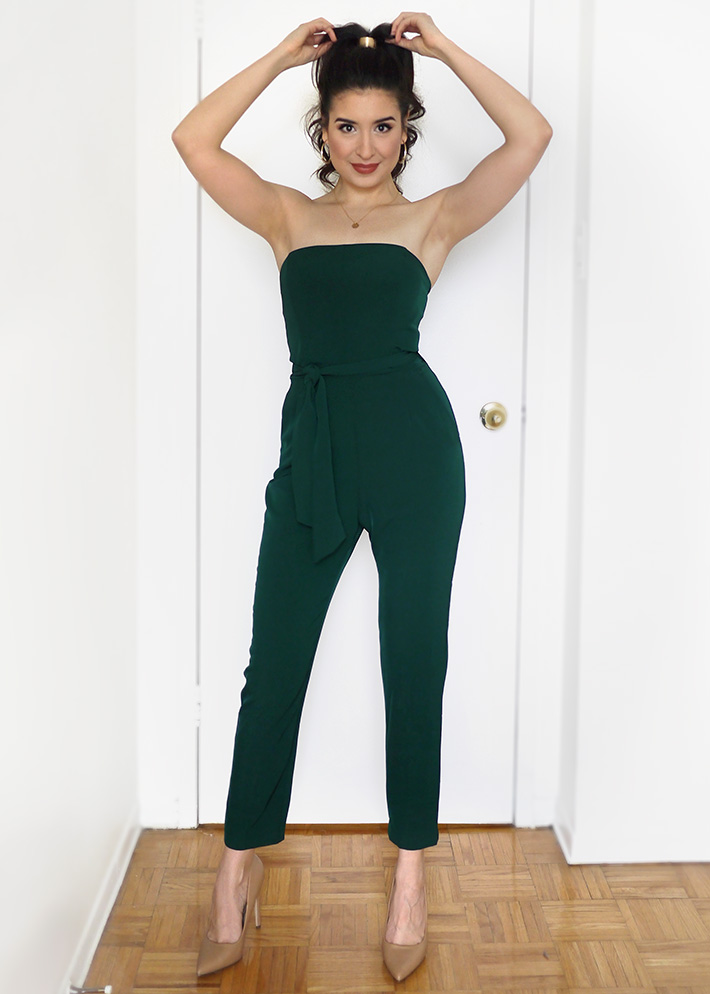 When it came to makeup, I used Fenty foundation for a flawless base, brightened under the eyes with my trusty NARS concealer, accentuated my brows a little, and did a warm brown smokey eye with winged eyeliner. So more or less, my everyday look.

On my lips I used MAC's Spice liner, and combination of Fenty S1ngle and Shawty lipsticks.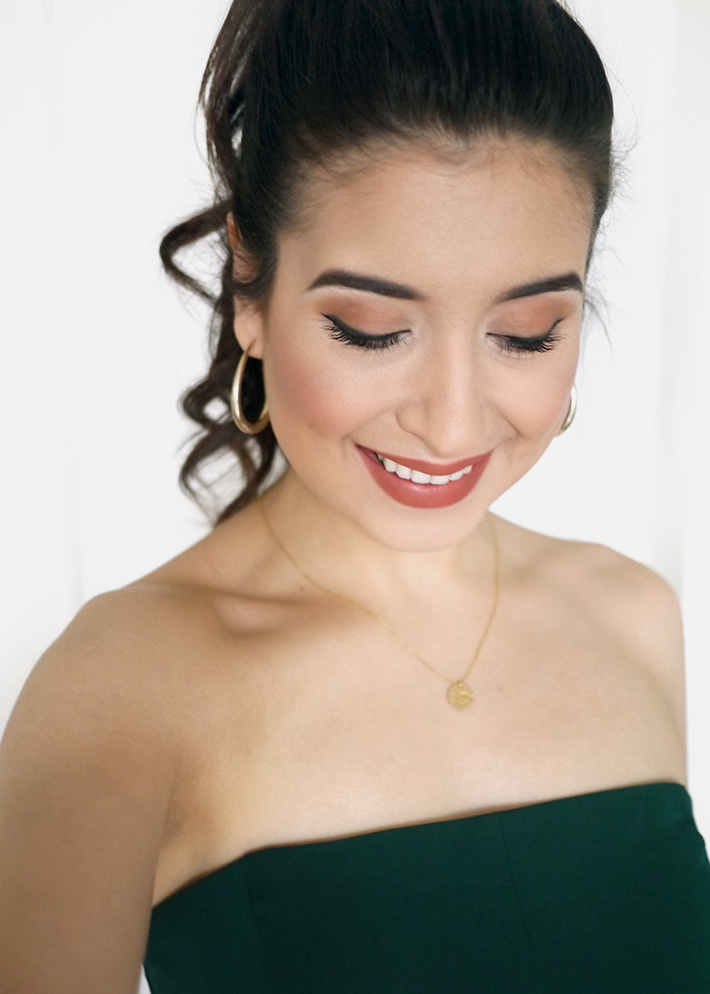 (Side note: Fenty is a freaking amazing beauty brand. They are putting out quality products that I genuinely love, and I'm happy to support a brand that's inclusive to all skin tones. AS ALL BRANDS SHOULD BE. You're selling products for peoples' faces. Do you not want a significant proportion of the population's money??? Why is inclusivity revolutionary!? C'mon guys. And side eye @ you, Tarte. End rant.)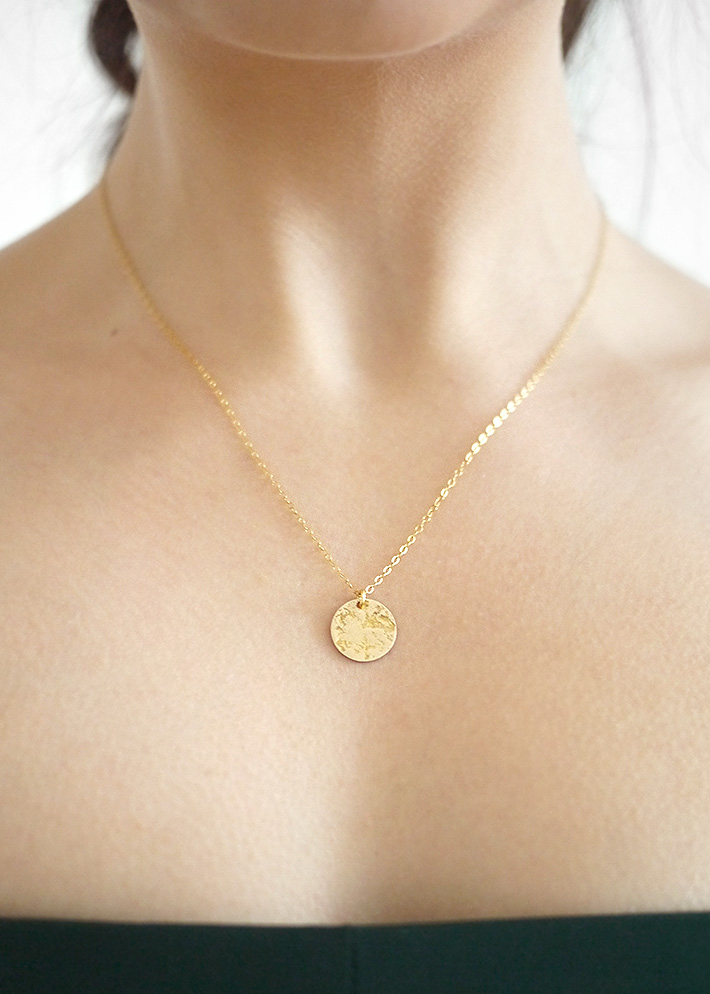 I'm a natural night owl and great lover of the moon, so I finished the look with this delicate 14K gold moon necklace from Etsy.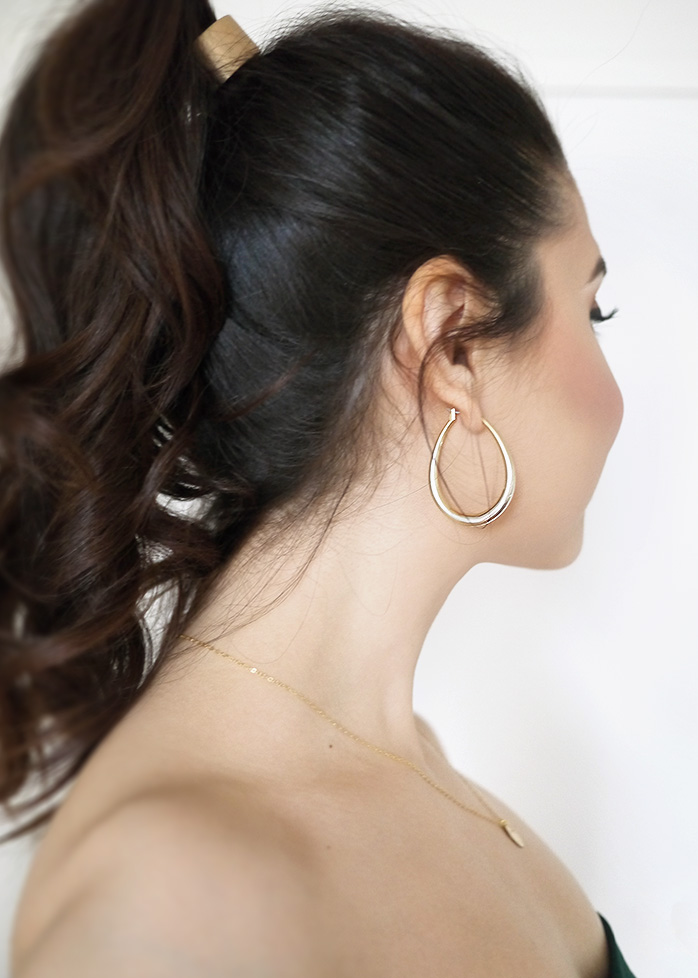 These are the Cora Oval Gold Earrings from Wanderlust & Co. I also bought these because they reminded me of a modern-day Princess Jasmine. (She's my second-favourite Disney Princess, okay? Let me live.)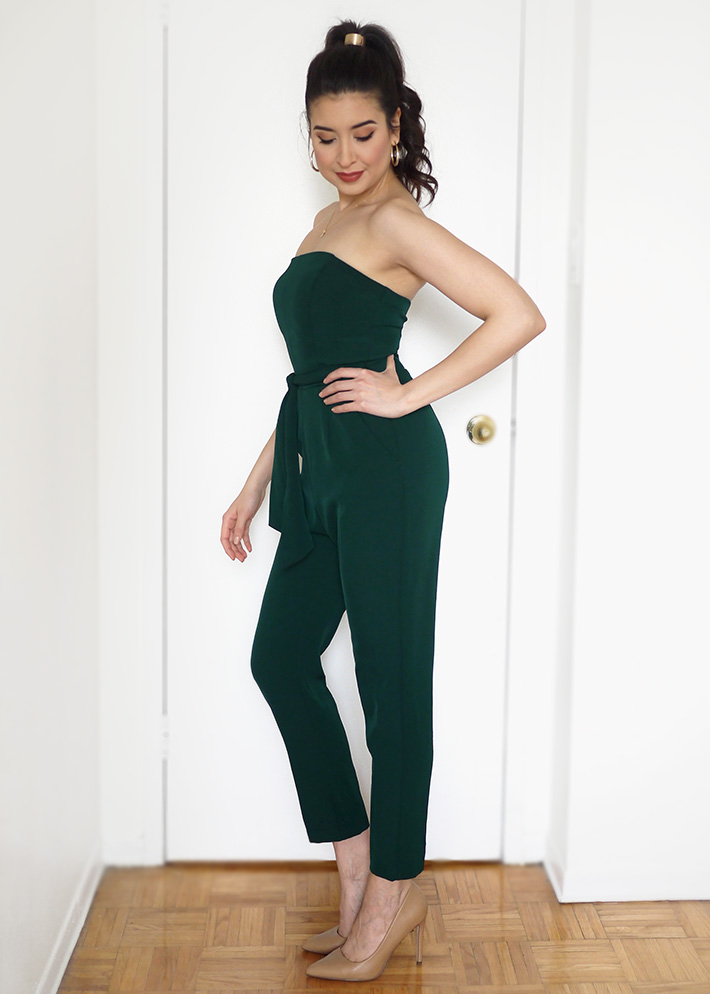 Okay but why are my feet so veiny!? I notice this every single time I'm editing outfit photos. Are any doctors reading this? Am I okay!? Do I need to cut out salt or something? Who am I kidding, I'm not going to cut out salt.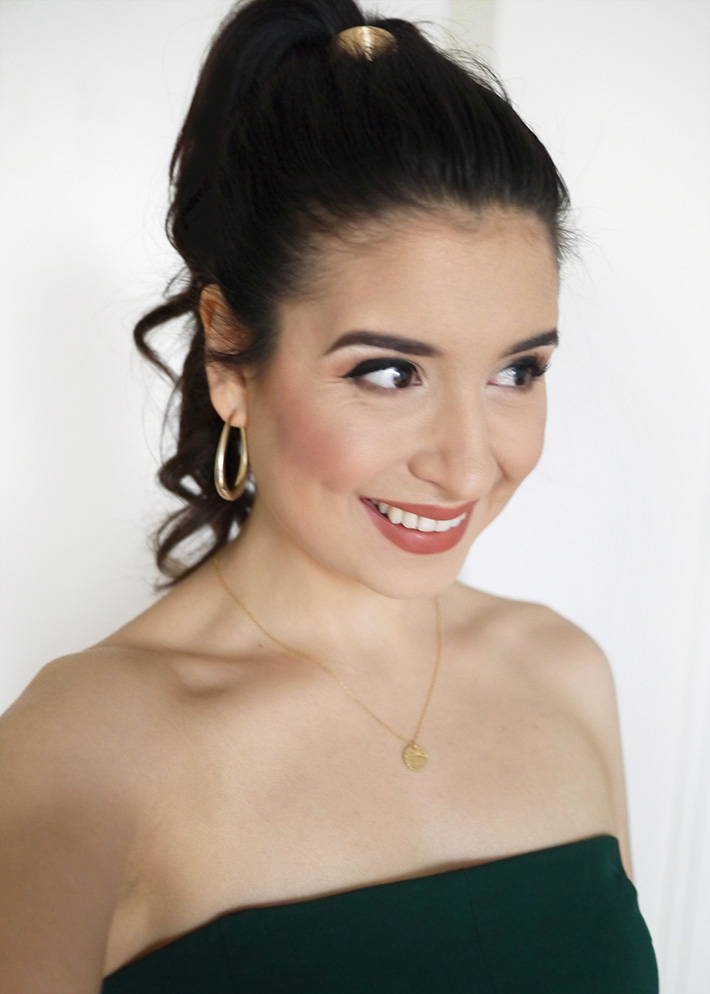 Hope you enjoyed this post! Raise your hand if you also have a PhD in taking selfies that don't look like selfies.
More outfit posts (and food posts!) coming at ya soon. Let me know in the comments which you'd like to see next!
– Sara
Stay updated with Facebook • Twitter • Instagram • Pinterest • Bloglovin