Yacht Club Commodore's Ball Outfit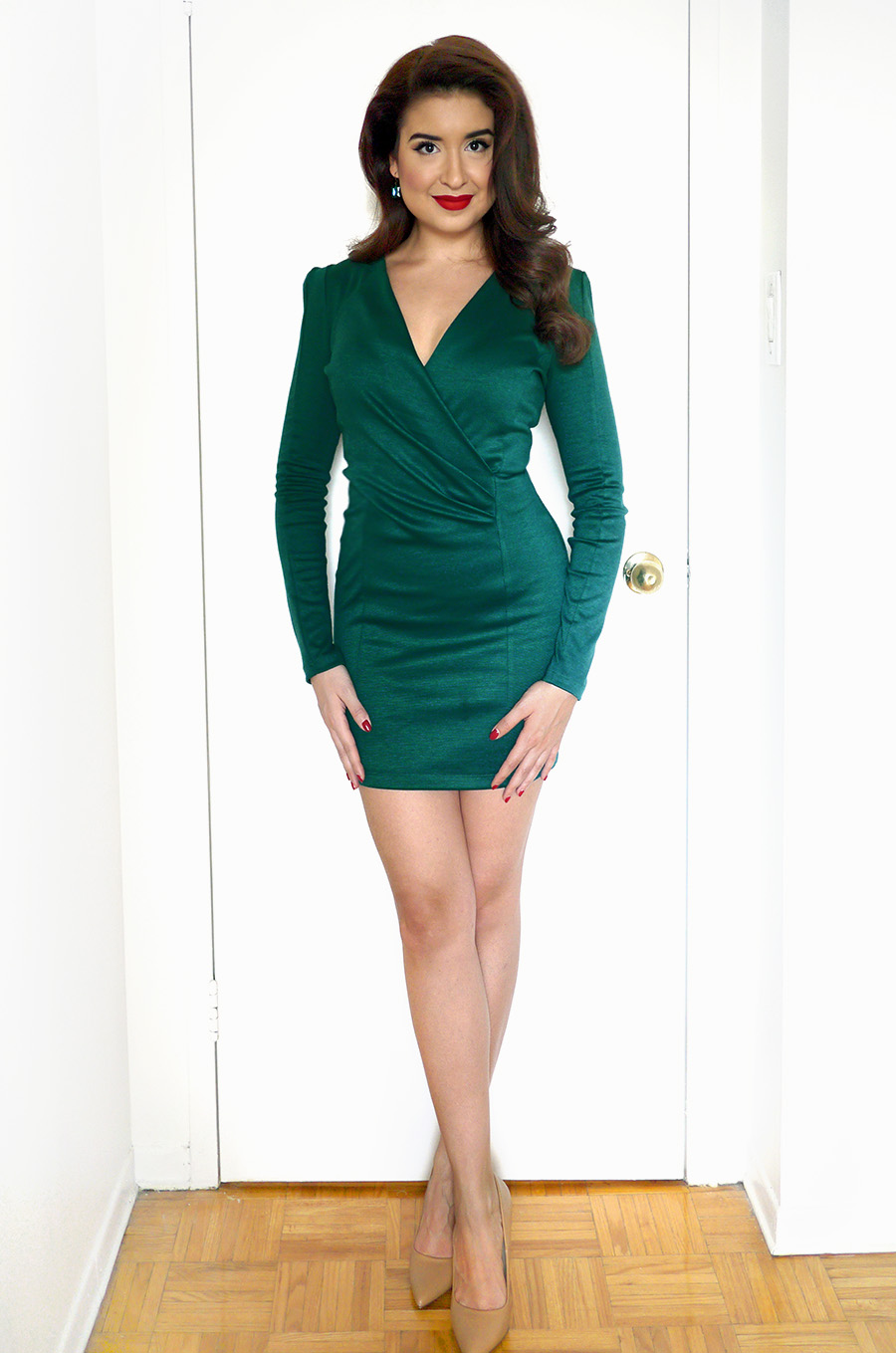 A longtime friend of mine needed a last-minute date to his yacht club's Commodore's Ball – a formal dinner and dancing event – and I've never been one to say no to an opportunity to dress up. (Or an opportunity for free food and drink, for that matter!)
But with no time to shop for a new dress, I ended up pulling something out from the depths of my closet that I bought over five years ago. And it's still a winner! This emerald green number from Lulu's is unfortunately no longer available for sale, but it'll always be one of my favourites. With long sleeves and shoulder padding, it gives me slightly 1940s vibes – one of my favourite eras for women's fashion.
I paired the dress with beautiful, vintage-style emerald drop earrings from Etsy, red lipstick, and simple, nude pointed-toe pumps.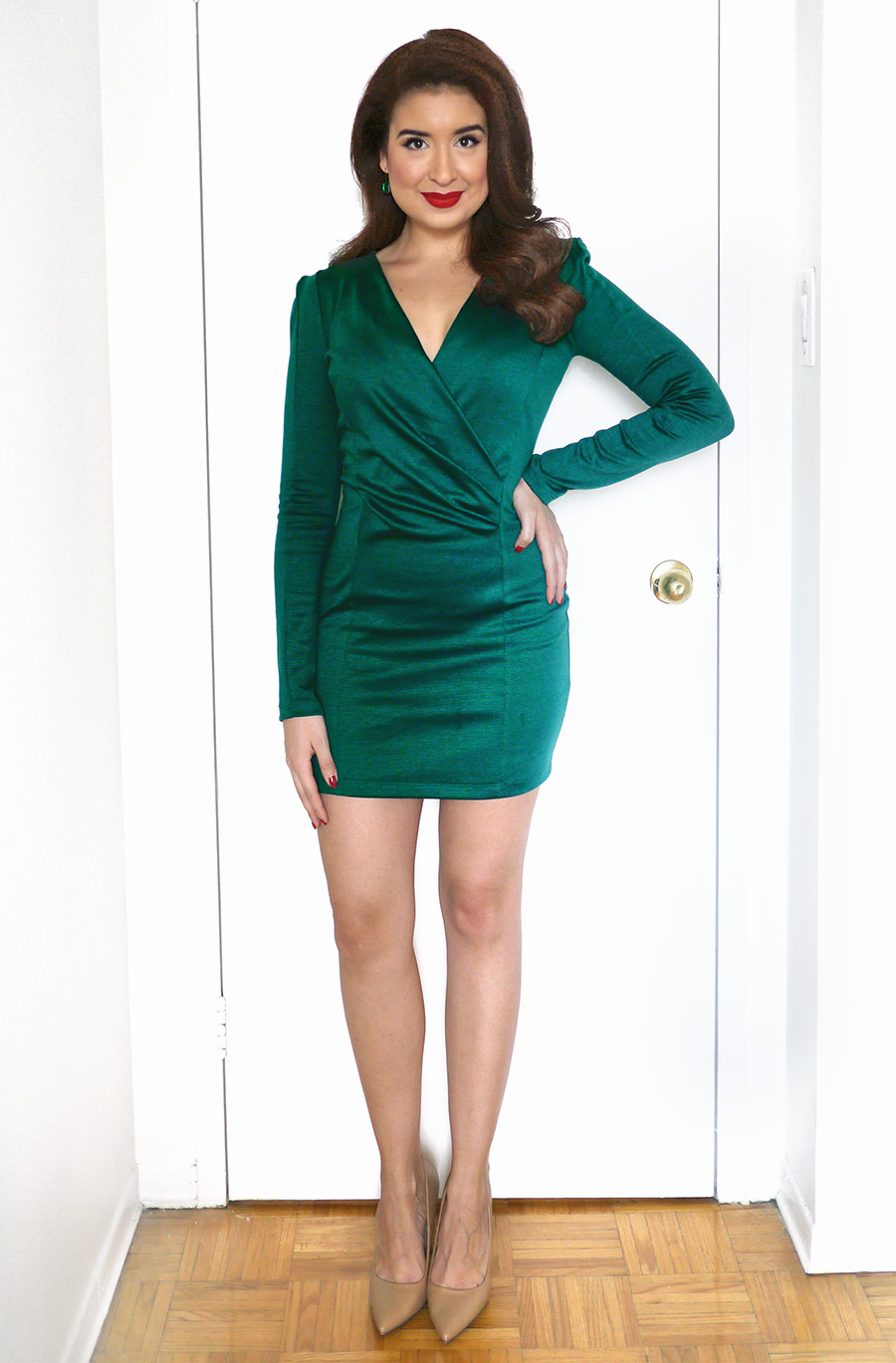 It was an incredibly fun evening at a beautifully-decorated venue filled with couples who had been together for many decades. There was so much sweetness and closeness to be found everywhere we turned. Dinner was absolutely delicious (we went back for seconds – thank you, flatteringly ruched wrap dress!) and the DJ was playing all my favourites.
Hits from the 1950s through to today – meaning I got to get my groove on to everything from Chubby Checker's The Twist to Bruno Mars' Uptown Funk. A playlist practically made for me!
We tore up the dance floor for many hours, even trying to learn some swing moves from an elderly couple who were fantastic at it. It didn't go…quite as gracefully for us, but we had a blast.
We closed the night off in the car, putting the Phantom of the Opera soundtrack on blast and howling along to it.
Keep an eye out for a new blog post in the next few days – it's an exciting one!
Until then,
– Sara
Stay updated with Facebook • Twitter • Instagram • Pinterest • Bloglovin