Fall Fashion Haul (Lulu's + Forever 21)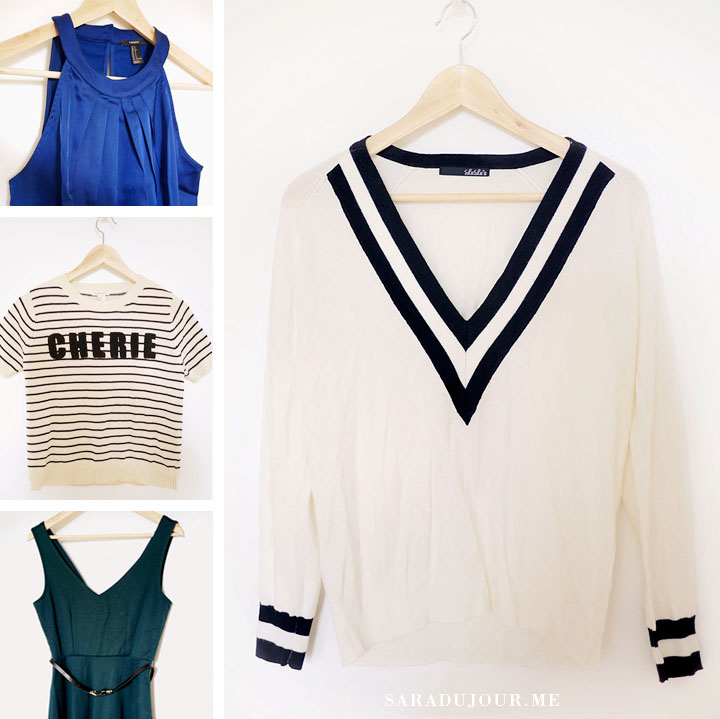 Fall fashion is the most fun to shop and dress for, isn't it? Jewel tones, textures, and layering make a comeback as we ease away from the bright colours and airy designs of summertime. Here's a fall fashion haul of a few style pieces (clothing and accessories) I've bought over the last little while as I got excited for the change in seasons.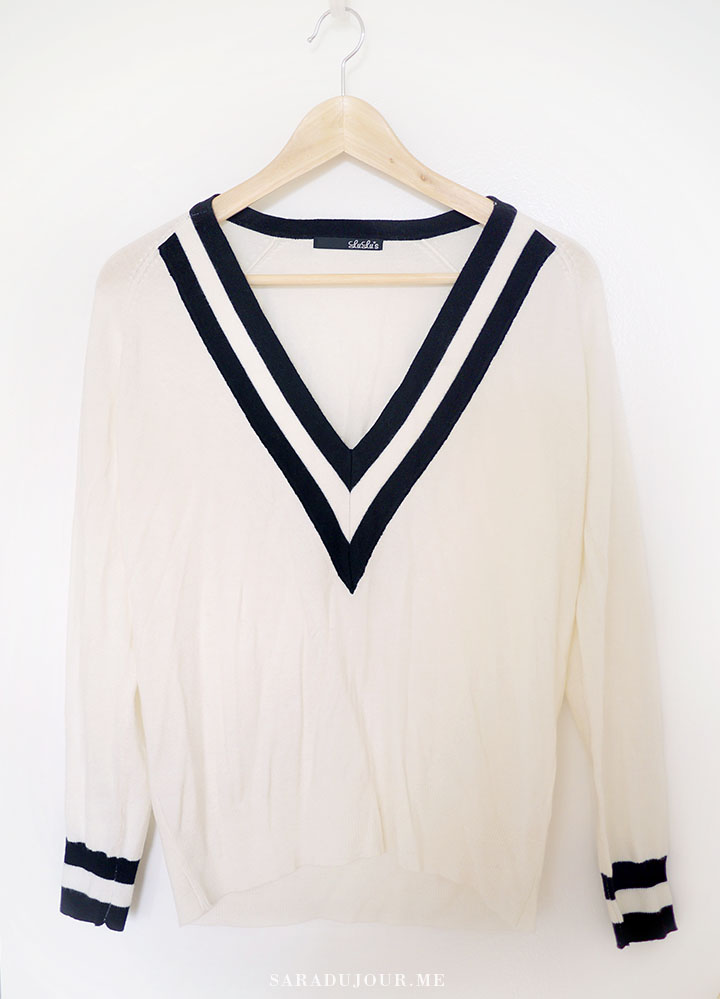 I ordered two items from Lulu's. The first is this Varsity Charm Ivory Sweater, featuring a deep v-neck with bold black stripes around the neckline and sleeves. Upon seeing it I was plunged immediately into the 1920s, imagining Jay Gatsby and his friends wearing something similar for a match of tennis or cricket.
It's lightweight and incredibly soft and cozy. I plan pair it with pants and boots, as well as tucked into pencil skirts.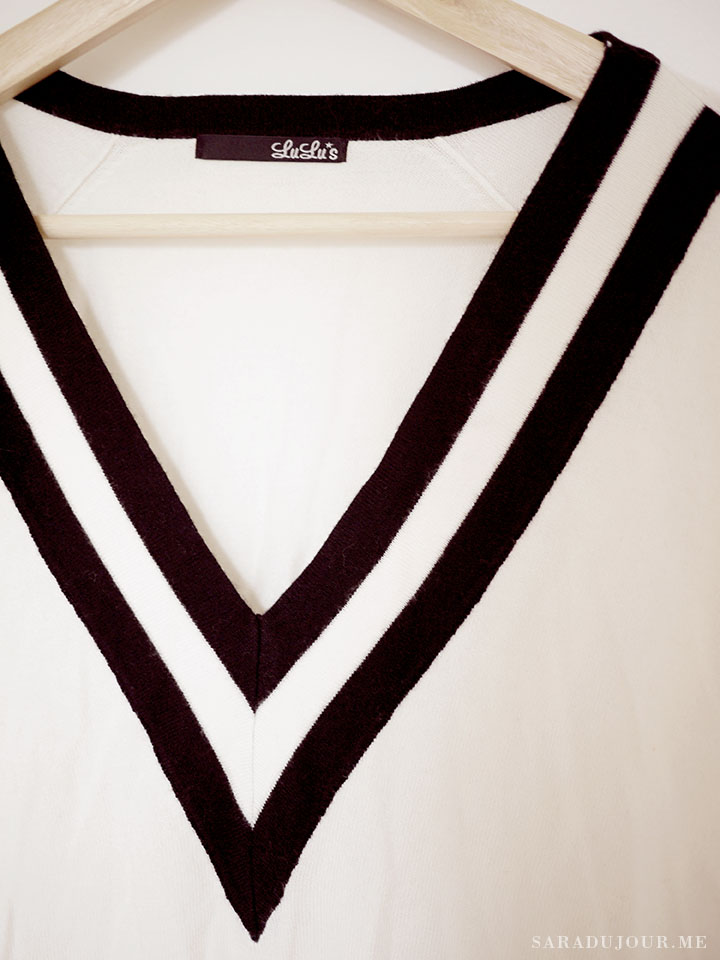 The second item I got from Lulu's is this belted dark teal dress by Black Swan. It's a perfect transitional piece, because you can wear it alone in the last cool days of summer, and wear it with warm tights and cardigans throughout the fall and winter. I just fell in love with the color – I really don't have enough deep greens in my wardrobe! (Or much green at all, really.)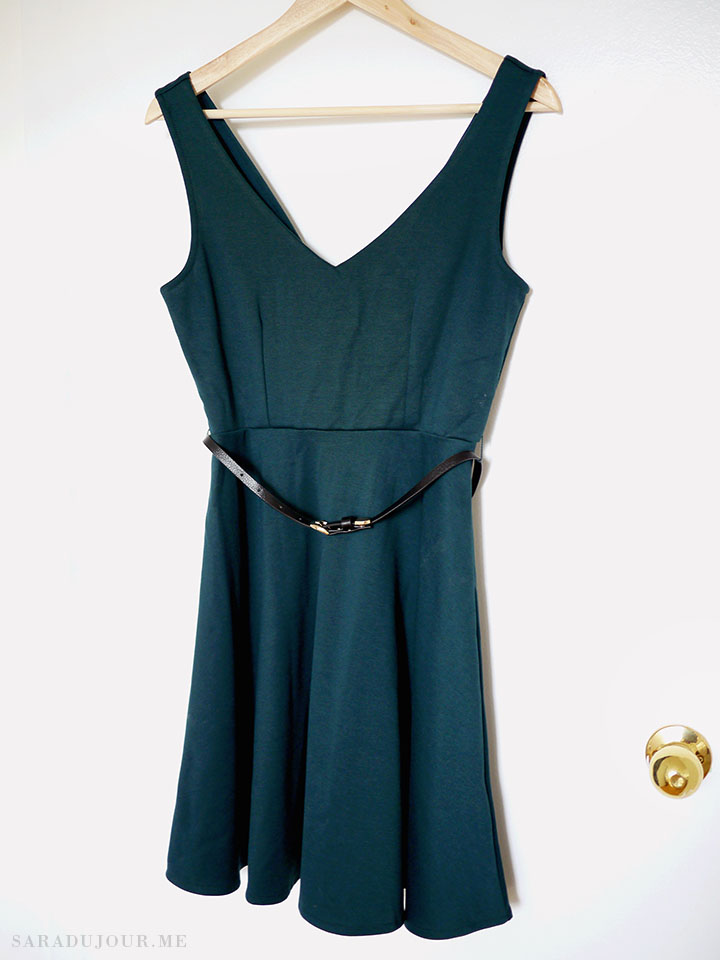 It comes with a thin black belt with gold hardware to cinch in your waist, which you can take out and replace with a belt of your own if you prefer.
[show_shopthepost_widget id="344780″]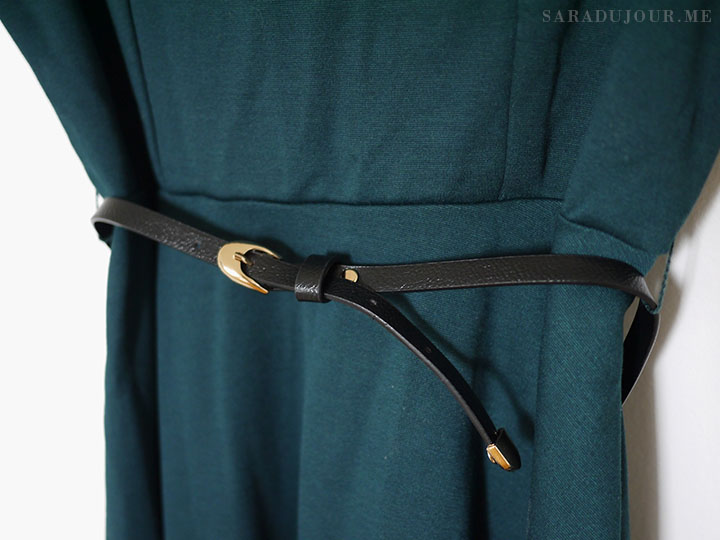 Now onto part 2 of my haul: what I got from Forever 21. (At the cusp of turning 23, I'm suddenly feeling rather old for this brand. Too bad, they'll never be rid of me!)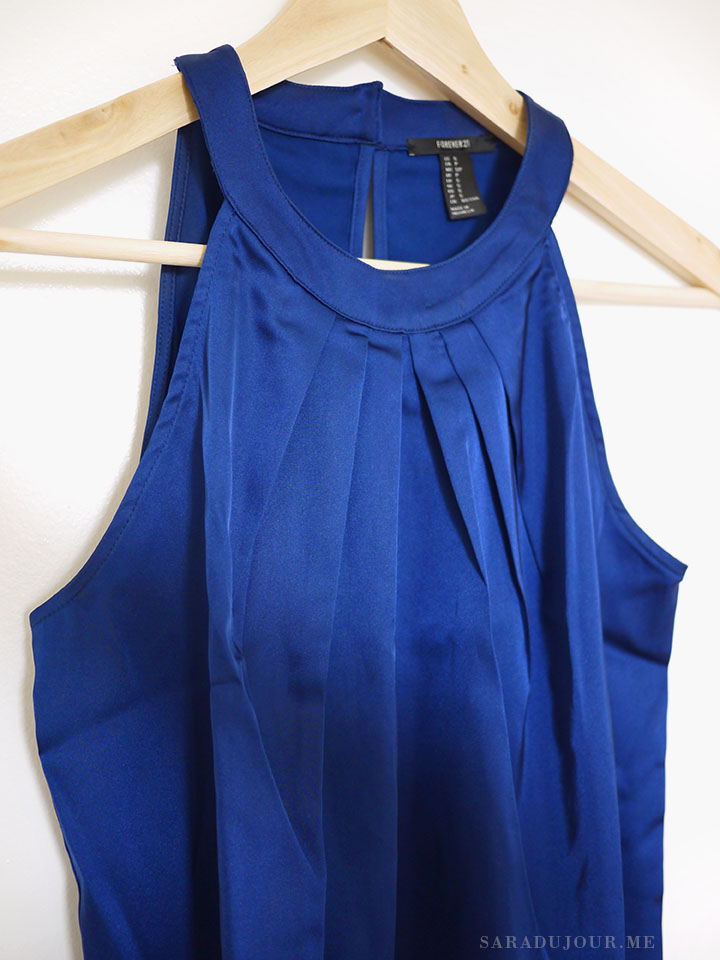 In keeping with the jewel tone theme, the first item I bought from Forever 21 was this rich, sapphire blue sateen halter top. It's pleated and breezy, but I find it looks best when tucked into something at the waist – otherwise it can get a bit tent-like. It looks absolutely beautiful with a black pencil skirt and statement necklace.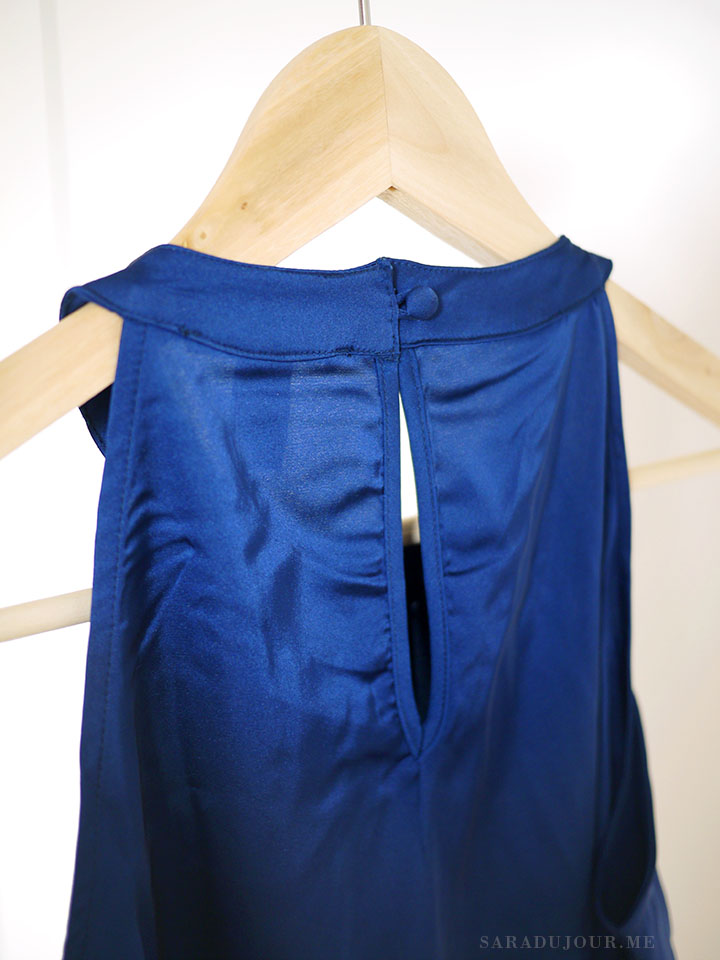 At the back it has a buttoned keyhole closure. The high neckline and flowing shape make it conservative enough for work, but the exposed shoulders make it just a tiny bit sexy, so it's also perfect for meeting someone cute for drinks afterwards.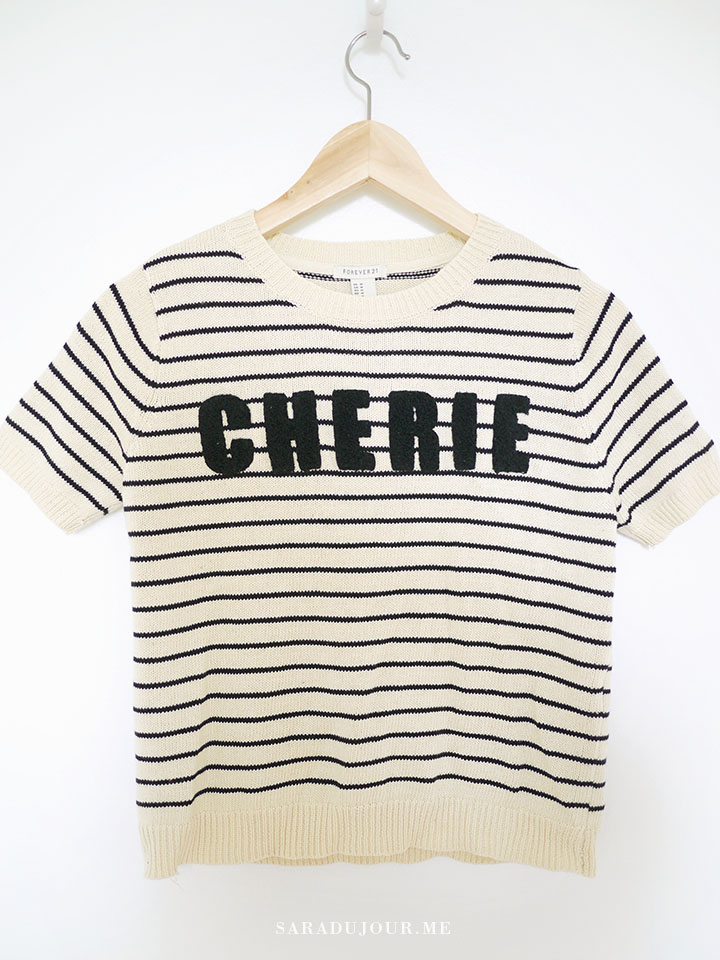 I've never truly understood the logic behind a short-sleeved sweater, but this Cherie Striped Sweater was so cute it was impossible to resist, logic be damned. It's on the shorter side, in terms of length – though not quite a crop top, so it's ideal for pairing with some high-waisted jeans or a skirt.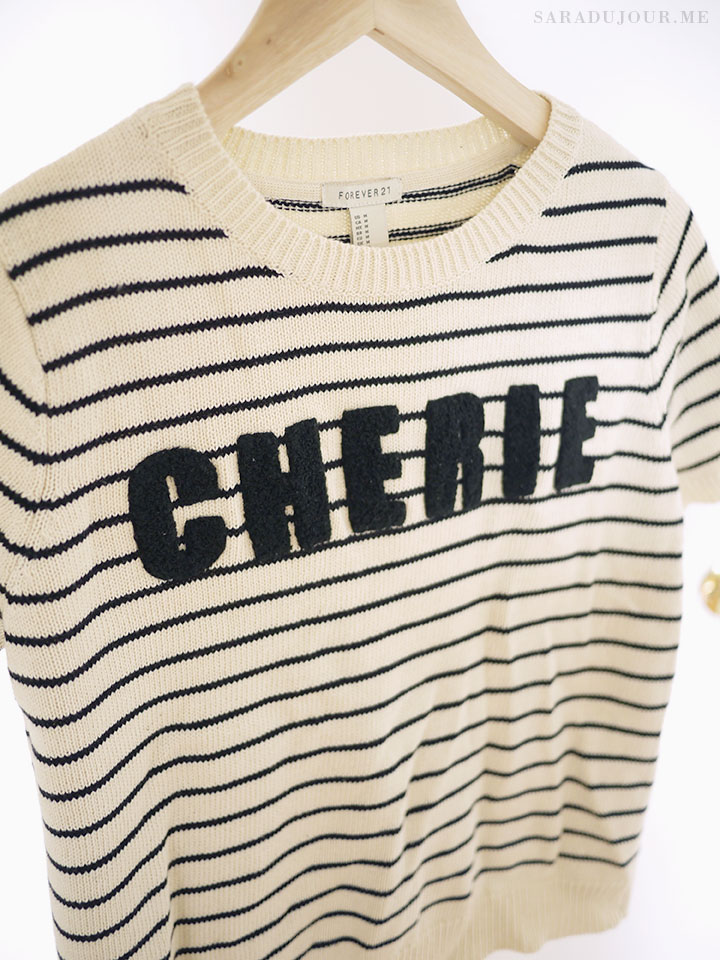 It's so comfortable and easy to wear, I throw it on whenever I want to run a few errands or meet a friend for a quick coffee.
The last item of clothing I bought was this deep burgundy textured pencil skirt. I wear pencil skirts to work very frequently, so it's nice to have a bit of variety apart from basic black.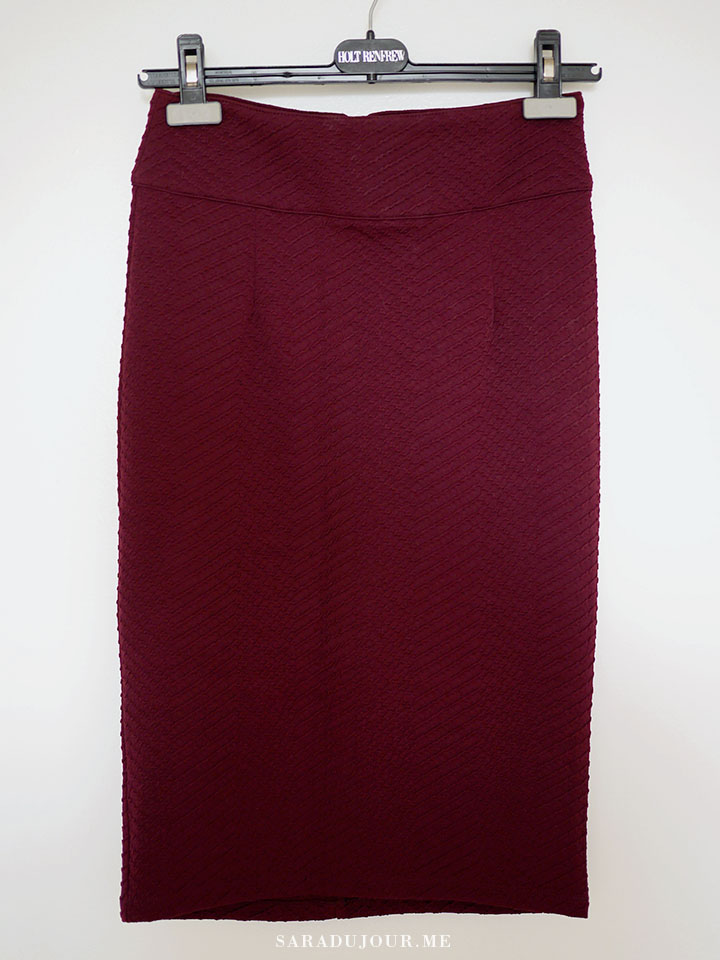 This one has an exposed bronze zipper in the back, and a unique zig-zag patterned texture.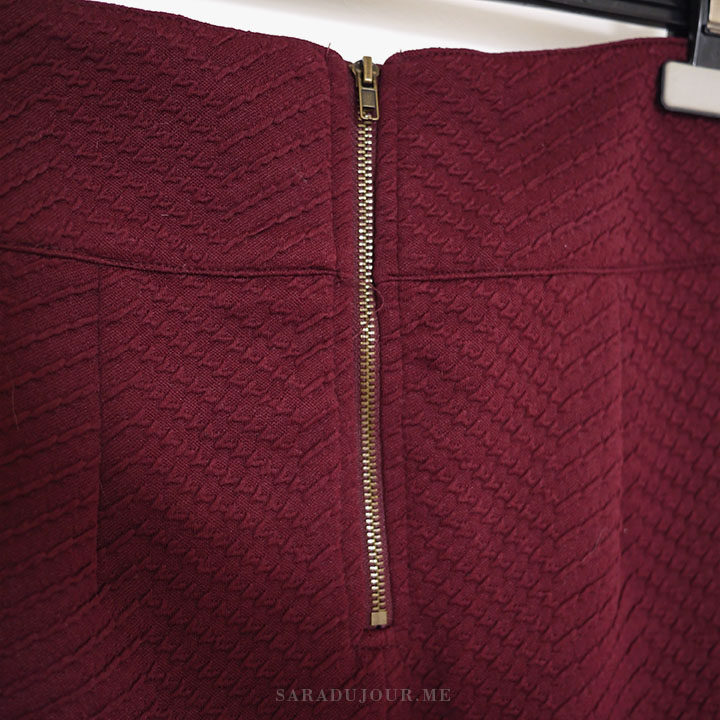 Fun fact: the name "Sara" actually means princess, so it was only fitting that I have a tiara to wear, albeit a teeny tiny one.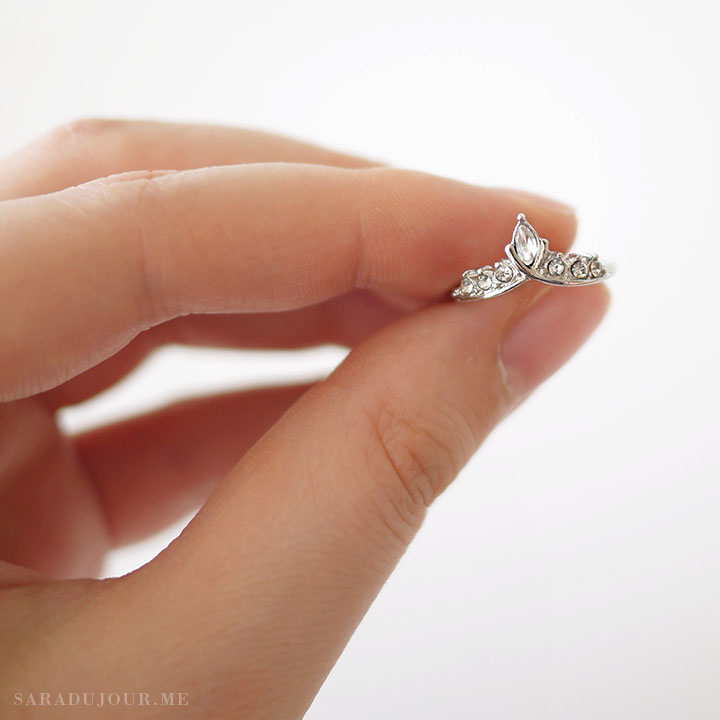 This jewelled tiara ring, also from Forever 21, is actually meant to be worn as a midi-ring. Since I'm not a fan of the trend, I prefer to wear it on my smallest finger instead.
It's a good reminder to keep my chin up and stand tall, no matter the situation. Can you believe it was less than $4?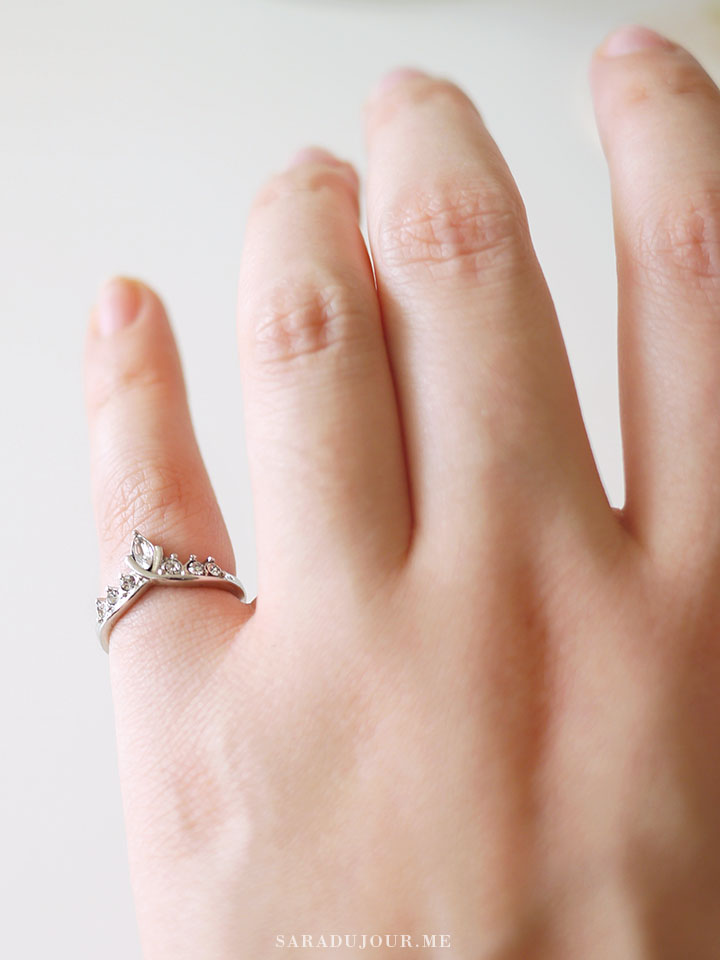 Isn't it just darling? I've started wearing it for good luck. Let's see if it works its magic on me!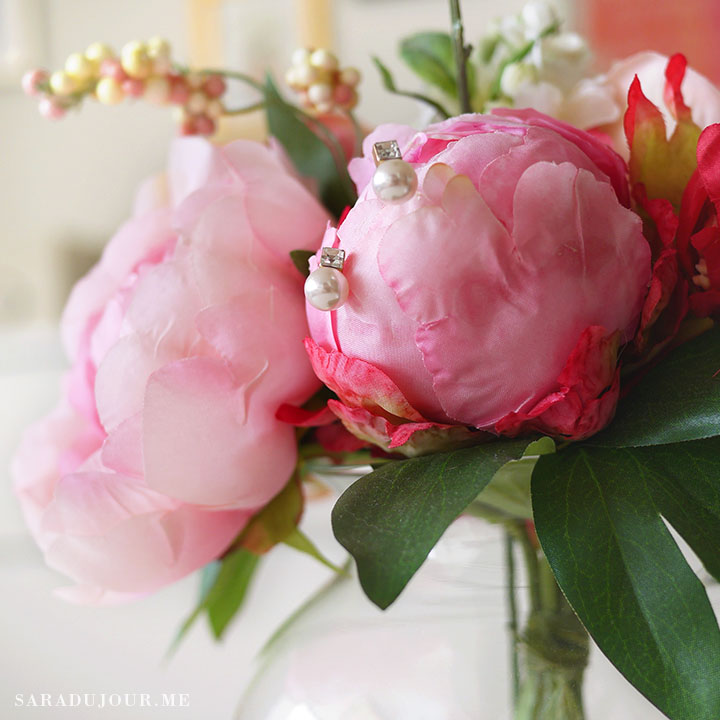 Last but certainly not least, I picked up these dainty little pearl and rhinestone stud earrings. I wear pearl studs practically every day, but I thought these were something a little dressier since they add an element of sparkle. In my opinion, you can wear the most basic outfit – a sweater, jeans, and boots – but with pearl stud earrings, the whole look just seems a bit more ladylike.
And that concludes my fall fashion haul. Have you picked up something special for the season? Let me know in the comments! xx
– Sara
Stay updated with Facebook • Twitter • Instagram • Pinterest • Bloglovin