Home Office Haul: Indigo + Kate Spade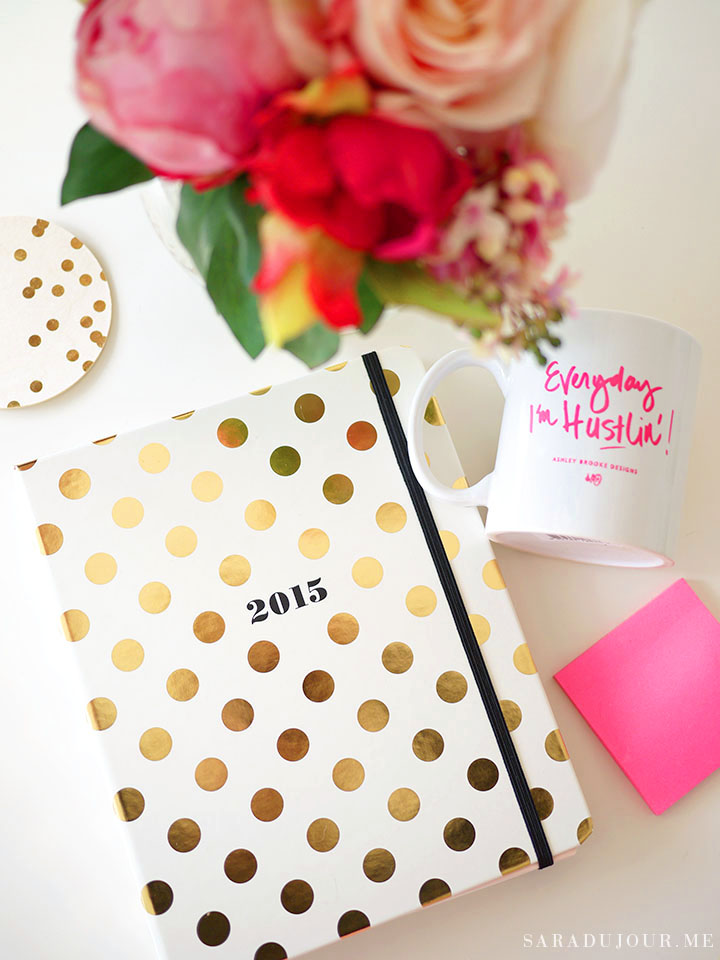 I'm slightly ashamed to admit that this is the first of two Indigo haul posts to come. What can I say: Indigo bookstore is my kryptonite. Plus, they carry Kate Spade items, which is just unfair, really. So anyway, here are a few things I bought recently to keep me organized, motivated, and stylish while I work from home.
I scooped up these goodies while Indigo had a special promotion where you got 30% off one item, which was the final push I needed to justify buying the planner I'd been eying for so long. (If you use the promo code 15OFFWEEKENDS today, you'll get 15% off your entire order at Indigo! They ship to Canada, the United States, and internationally.)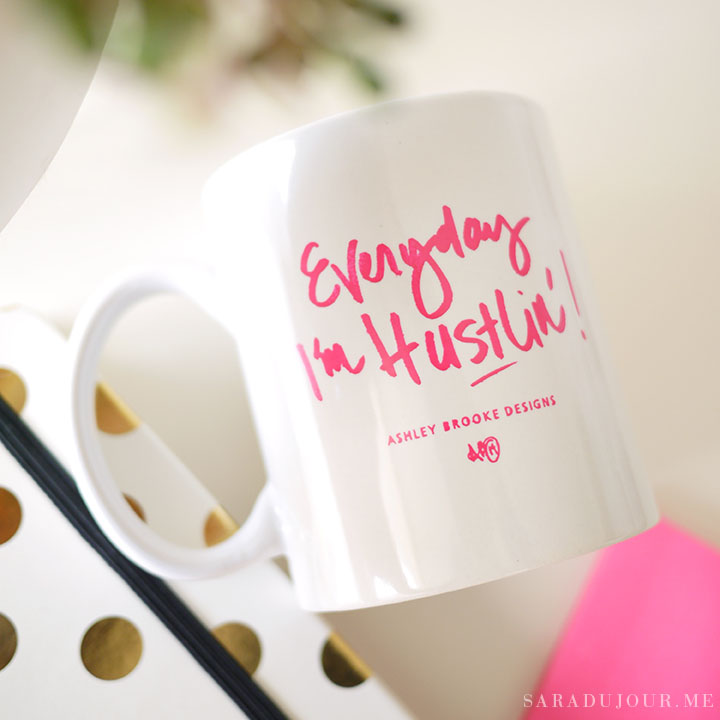 As soon as I saw these Ashley Brooke Designs mugs, I knew I had to have them. Honestly, I wanted one of each quote, but after much deliberation, I settled on the Everyday I'm Hustlin' pink mug, because it's a good reminder to keep on truckin' and chasing your dreams, even when they get tricky.
I also love the I Woke Up Like This, You Can't Sit With Us, and Too Legit To Quit Ashley Brooke coffee mug designs.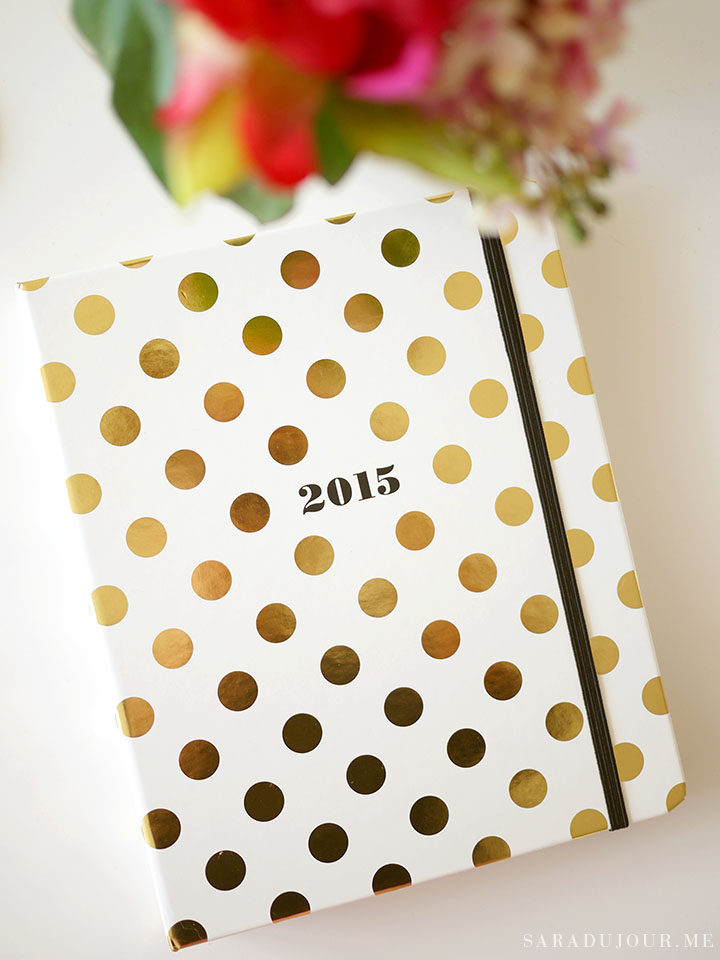 The second thing I bought from Indigo is this Kate Spade 2015 large gold dot agenda. It's perfect to help me keep track of meetings, to-do lists, and deadlines for freelance work I'm doing. I think I'll start using it to jot down blog post ideas too, and plan out when to post them.
[show_shopthepost_widget id="332988″]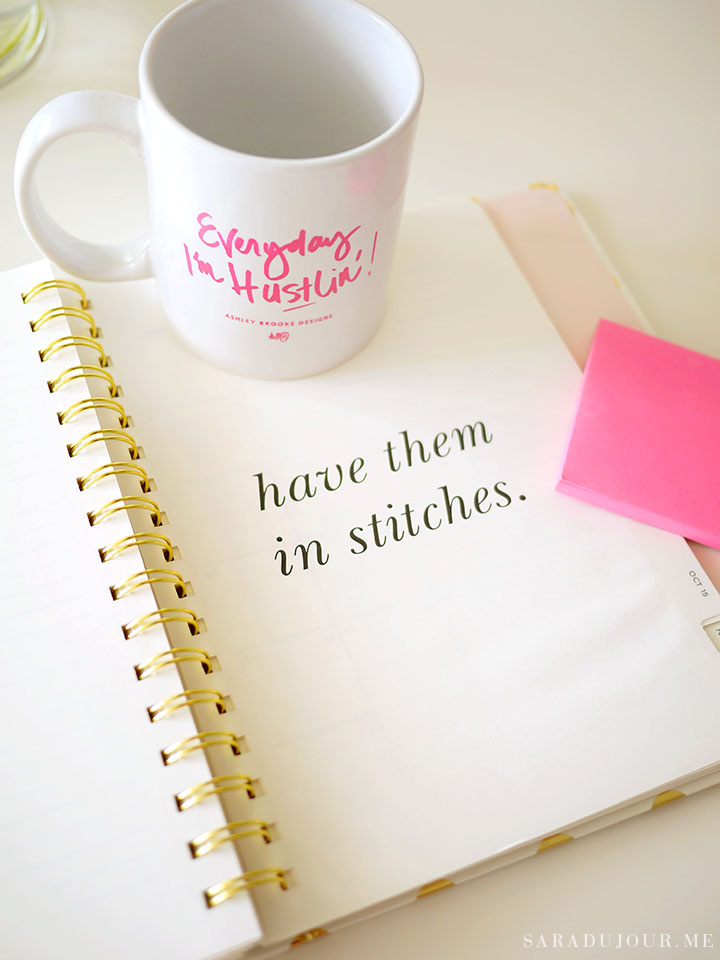 It's a cleverly designed planner. There are tabs separating each month for easy access, monthly calendars, and plenty of space to write down notes under each day in the weekly breakdown. At the start of each new month is a fun little inspirational quote.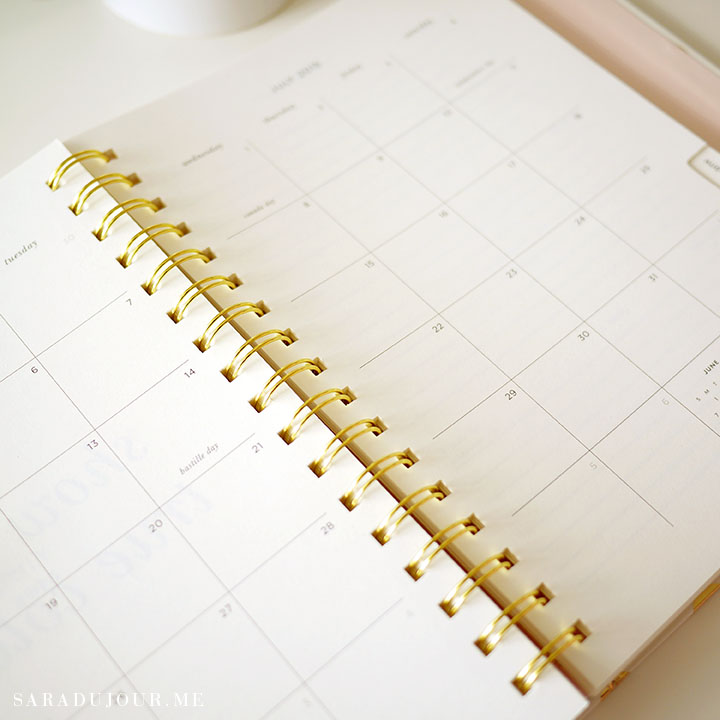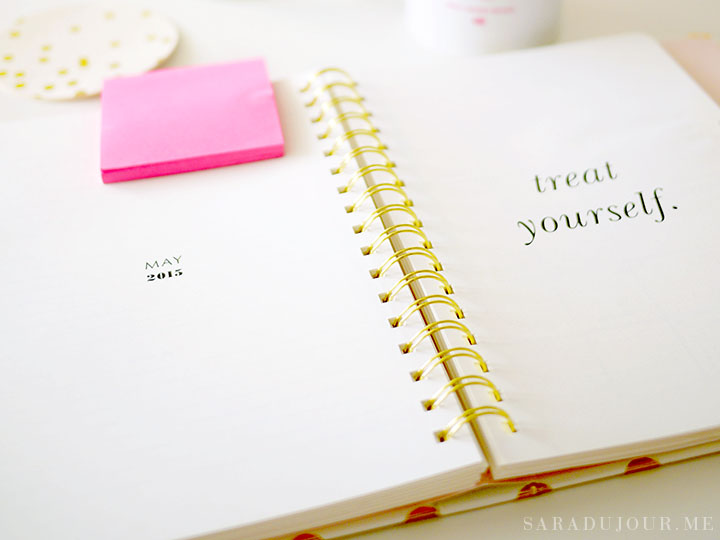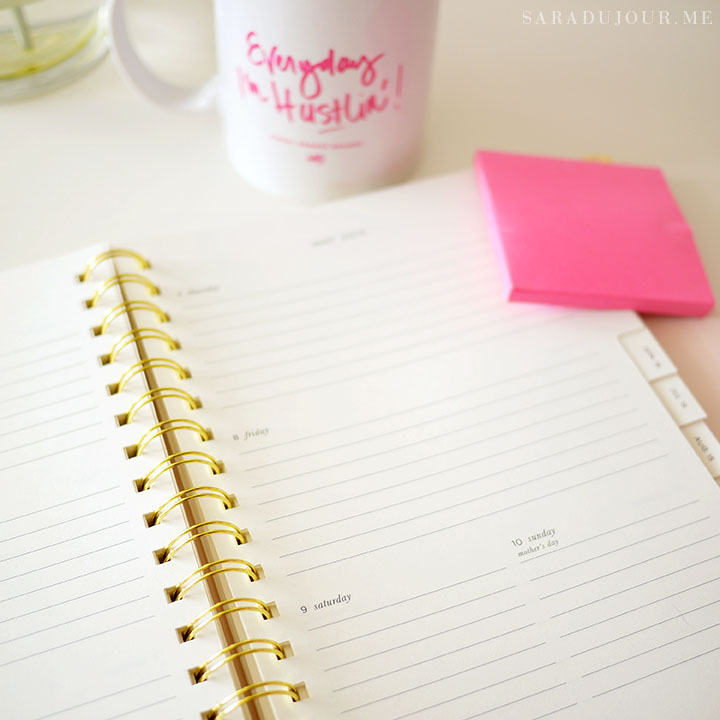 Right now I keep it on my bedside table, because I do most of my at-home work right from my bed, whether it be freelance projects or working on blog posts. There's just no office cozier! It's nice to have the planner within reach whenever I have something to write down before I forget it.
That's it from me! I hope you all have a wonderful, relaxing Sunday – it's my favorite day of the week. As for me, I'll be bundled up in bed trying to get over this cold of mine with mugs and mugs of tea. Everyday I'm hustlin'! xx
– Sara
Stay updated with Facebook • Twitter • Instagram • Pinterest • Bloglovin