4 Easy Halloween Costume Ideas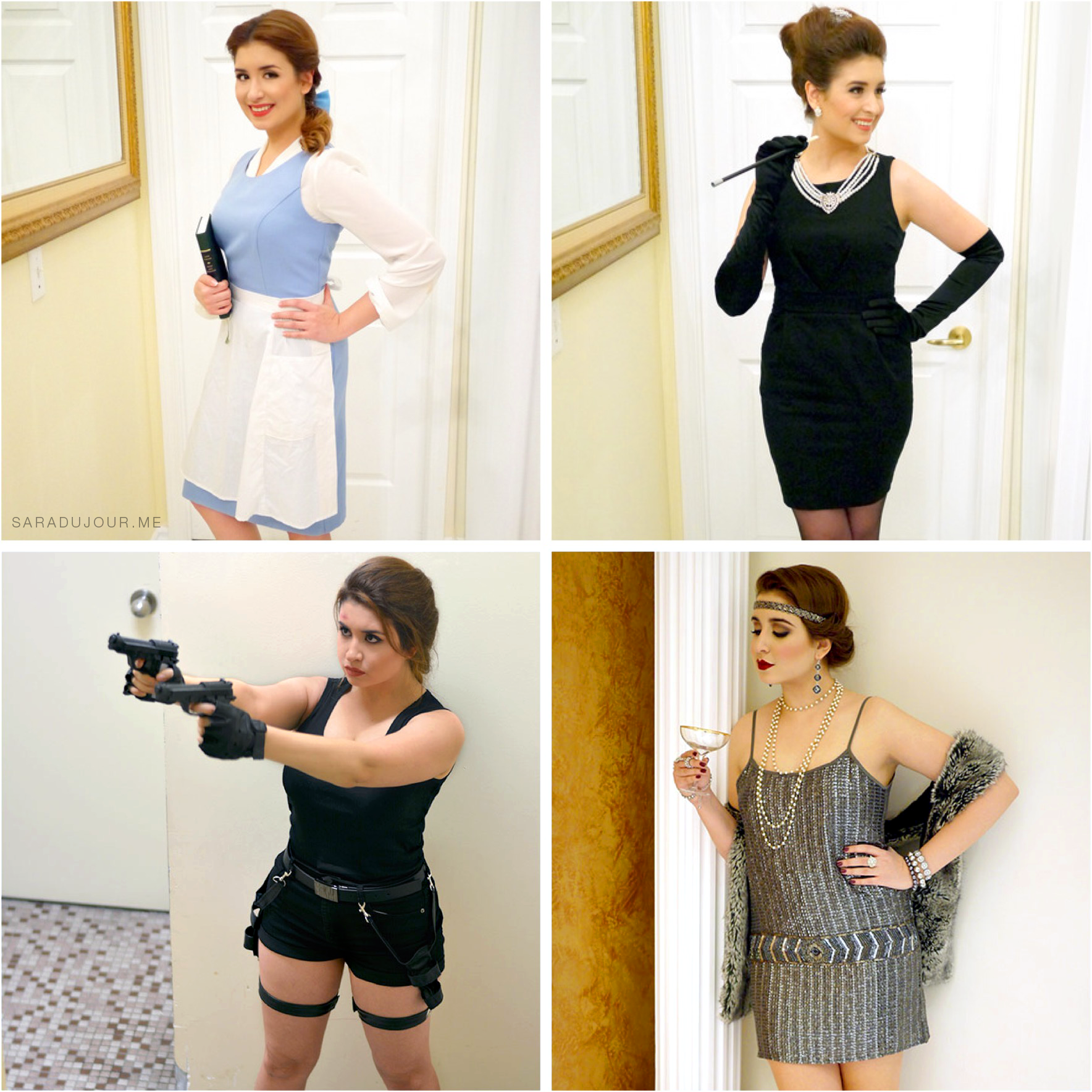 With Halloween exactly one week away, I thought I'd give you 4 easy last-minute costume ideas, in the form of costumes I've done for Halloween and costume parties over the past few years. All of these costume can be made out of clothes you might already have in your closet. Add in a few choice accessories, and you have a Halloween costume! 
1. Belle from Beauty and the Beast (blue dress)
For this easy costume, all you're need is a blue fit and flare dress, white blouse, black or brown flats, and a white half apron. Accessorize with your favourite hardcover book and an inexpensive blue bow for your hair, and you're set. See more photos from this costume and get all the relevant links, hair, and makeup tips here.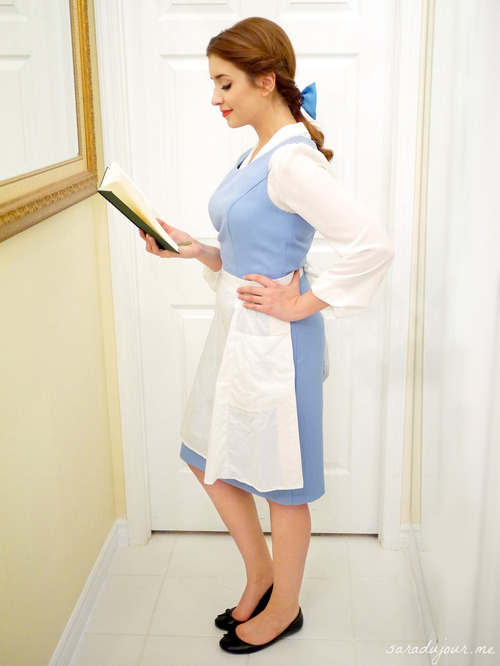 2. Audrey Hepburn as Holly Golightly from Breakfast at Tiffany's
This costume is an easy one to put together in a pinch. Use your favourite little black dress, add black heels, a pearl necklace, big sparkly earrings, and do your hair in a bun or French twist. Add some tall black opera gloves, a glitzy tiara or pin for your hair, big lashes, and a cigarette holder. You're all set for breakfast at Tiffany's. See the blog post for all the links and hair and makeup details.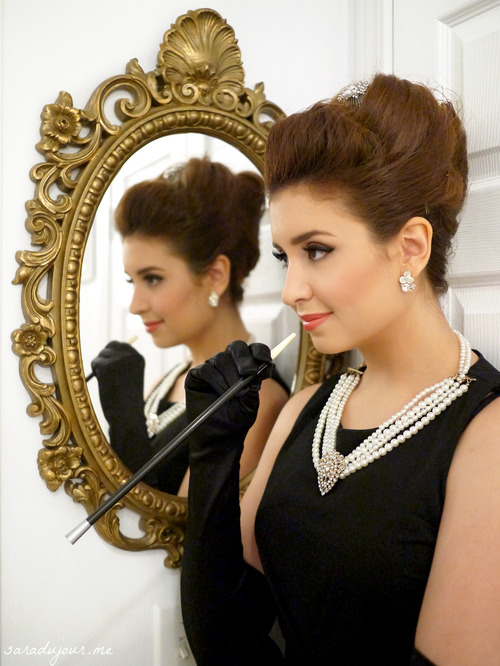 3. Lara Croft Tomb Raider
To be Lara Croft, use a tank top, shorts, and combat boots you probably already have, then braid your hair, give yourself a few fake bruises and cuts, and add a belt and thigh holsters. If you don't want to buy the holsters/belt or simply don't have time, you can make them out of black duct tape. Find out where I got mine in my Lara Croft costume blog post.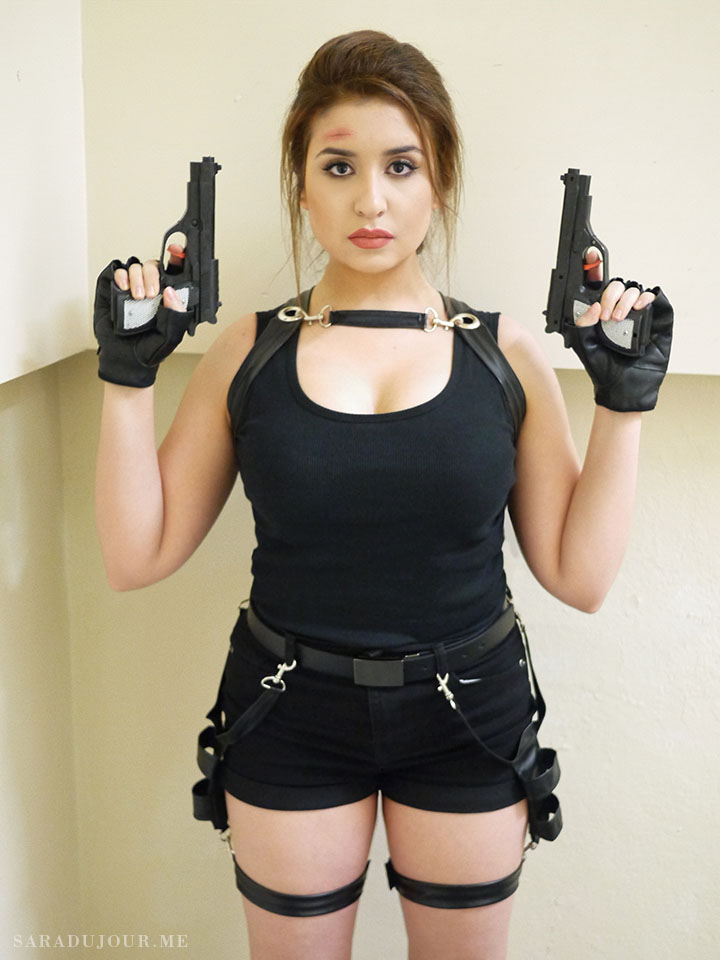 4. 1920s Flapper
A flapper girl is a popular costume around Halloween. To make yourself look picture-perfect for the roaring twenties, put on a sparkly dress with a drop-waist, drape yourself in a long pearl necklace, add a headband, and vamp up your makeup. Get the details on this look (including how to do your makeup) here.
Both Modcloth and Unique Vintage have tons of options for beautiful 1920s dresses and accessories.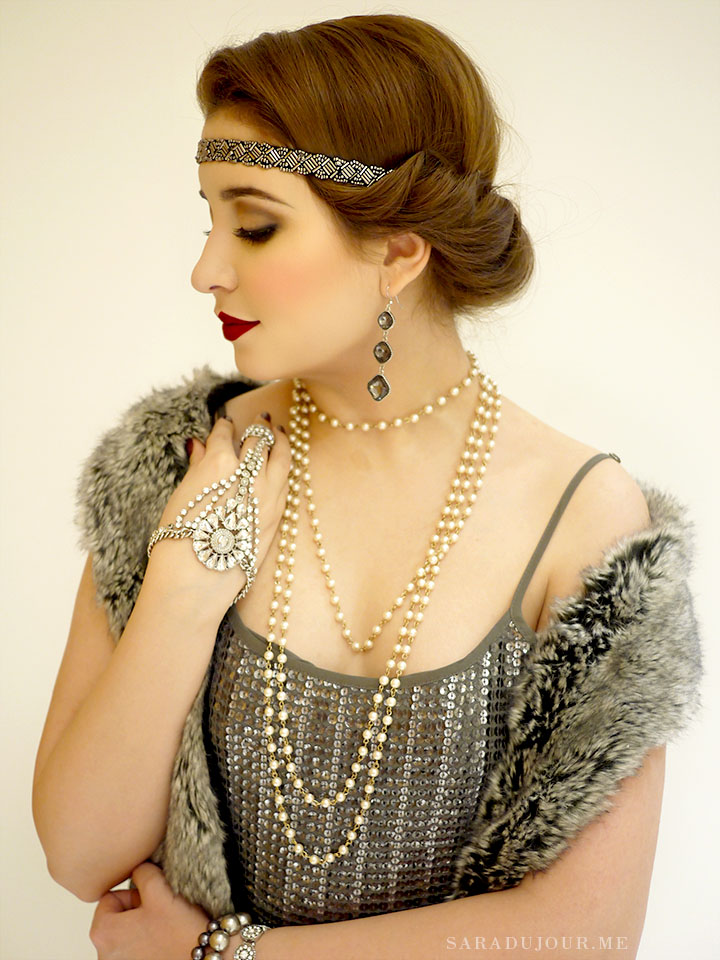 I've also done another 1920s costume this year – instead of the vampy flapper, this time a more upper-crust Gatsby inspired look.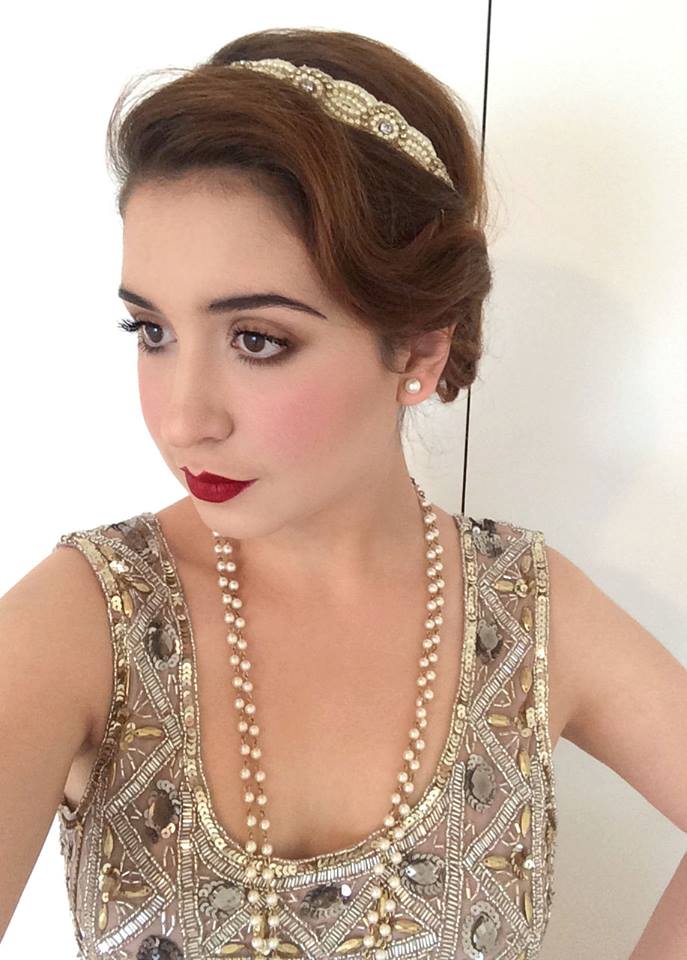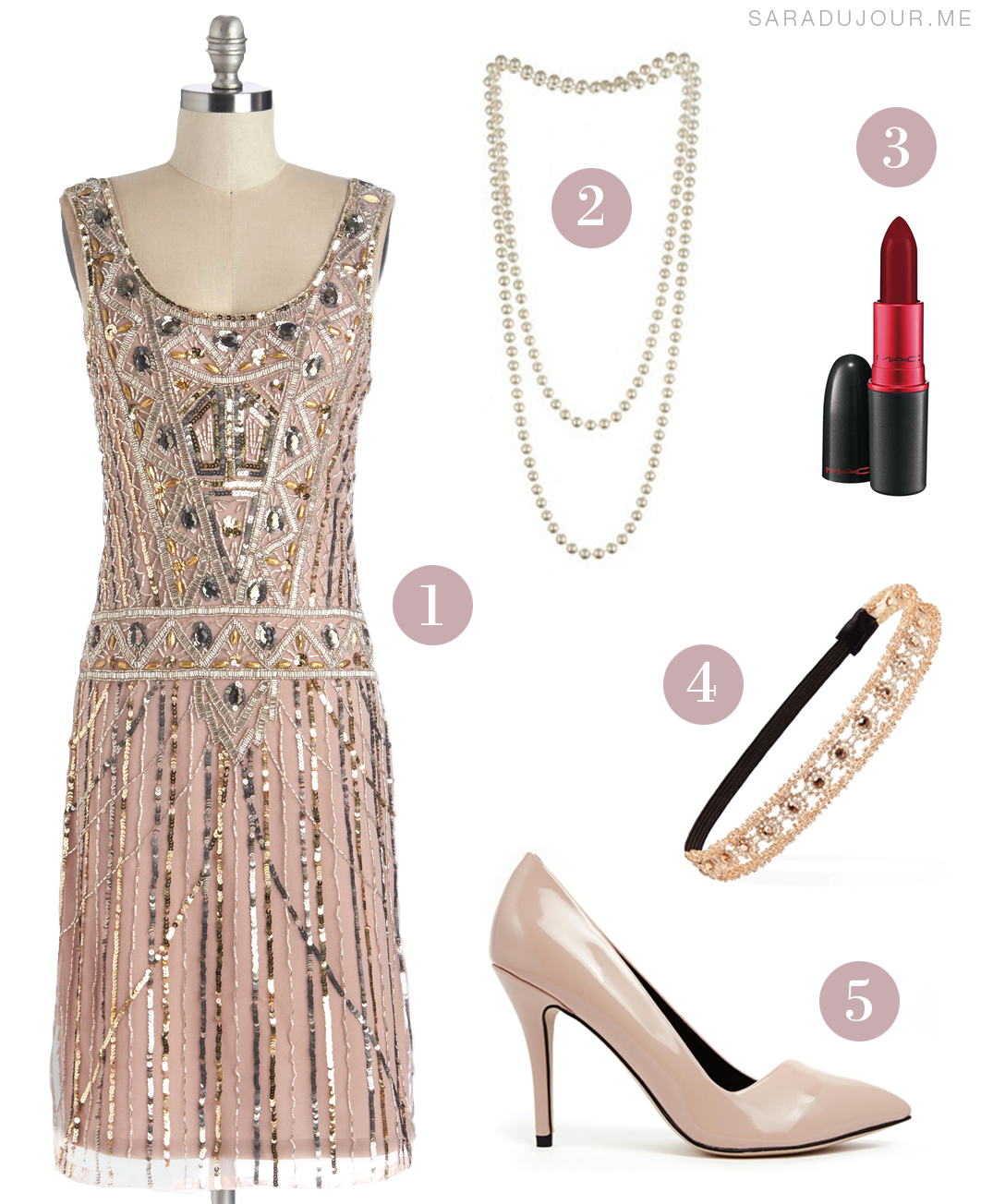 Get this look: Dress (exact) | Shoes (similar) | Headband (similar) | Pearl Necklace (similar) | Lipstick (exact)
What are you going as for Halloween this year? Let me know in the comments. x
– Sara
Stay updated with Facebook • Twitter • Instagram • Pinterest • Bloglovin