Retro 1950s Christmas Party Outfit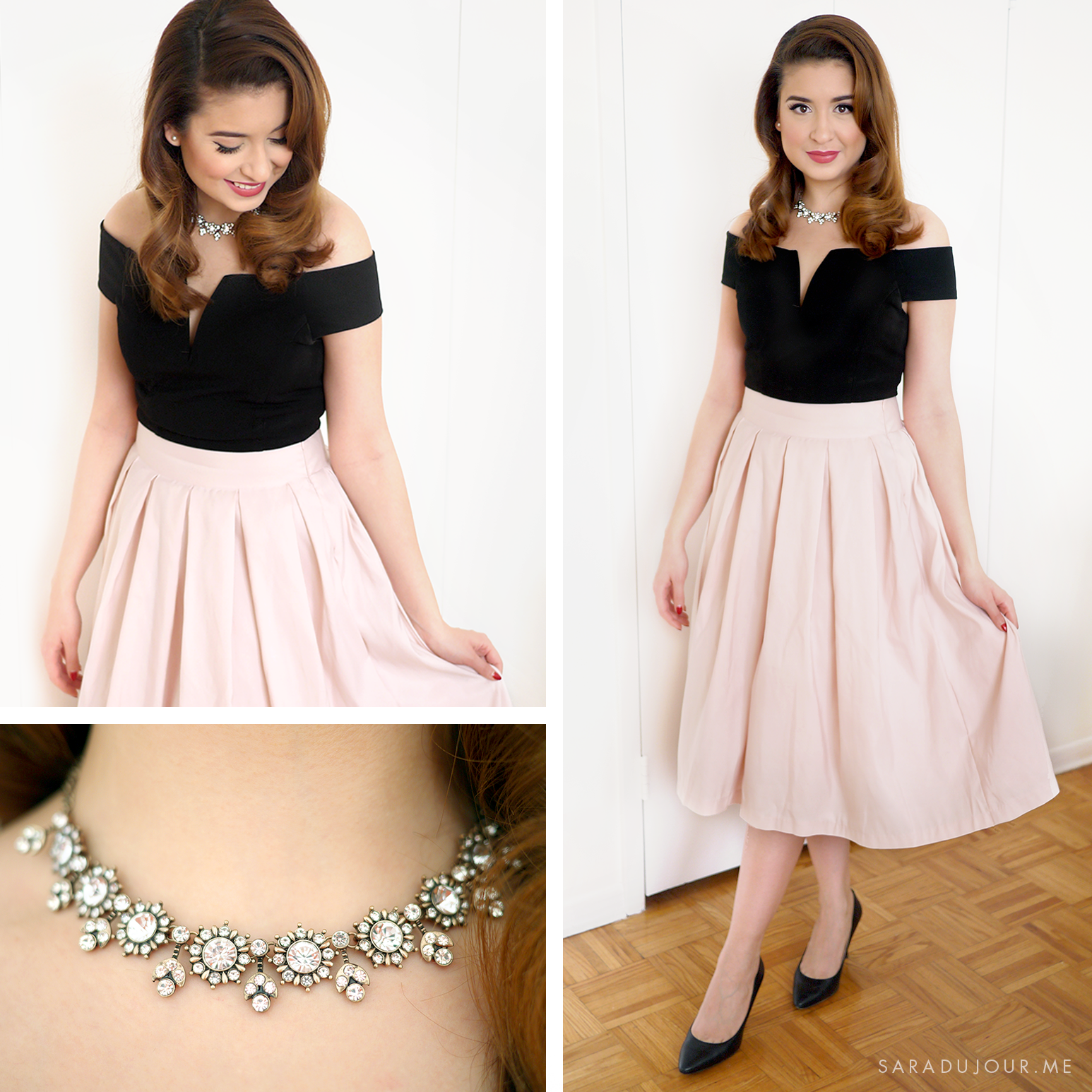 *Gasp!* An outfit post! I know, it's been a minute. But every time I do a poll asking which of my blog post types is your favourite, outfit posts seem to come out on top, so I'm doing my best to oblige. Anyway, I recently hosted a Christmas cocktail party at my apartment for some friends from the office, and since I was going all Stepford-y with the food and drinks I prepared (stay tuned for that post), I figured I'd do the same with my outfit of the evening.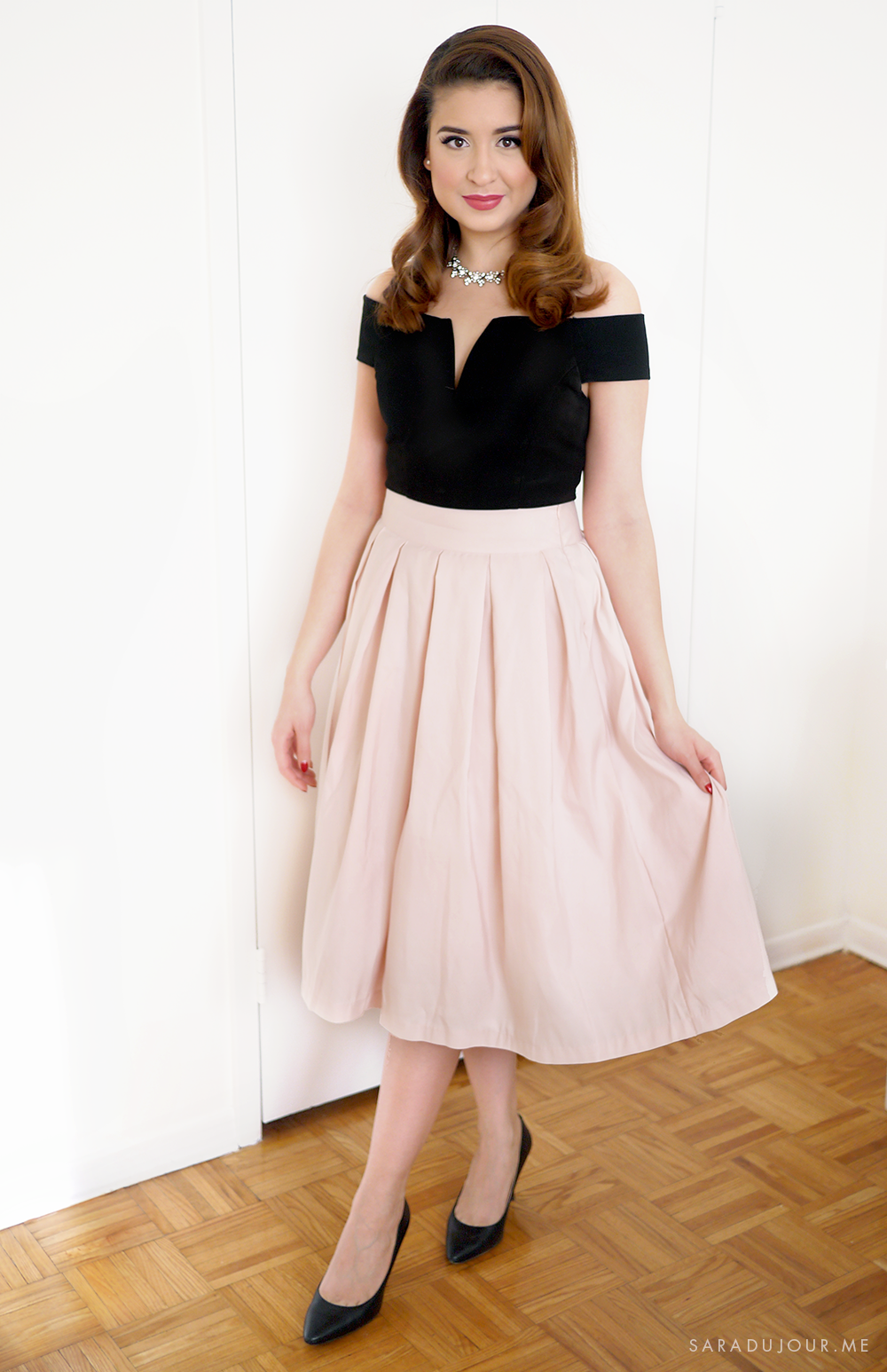 With that in mind, I channelled my inner 1950s housewife for this look. Personally, I enjoy the juxtaposition of my extremely modern, feminist values paired with a retro visual aesthetic. I find it really effectively pulls the rug out from under misogynists. But back to clothes.
Would you believe this outfit is entirely Forever 21? (Minus the shoes.)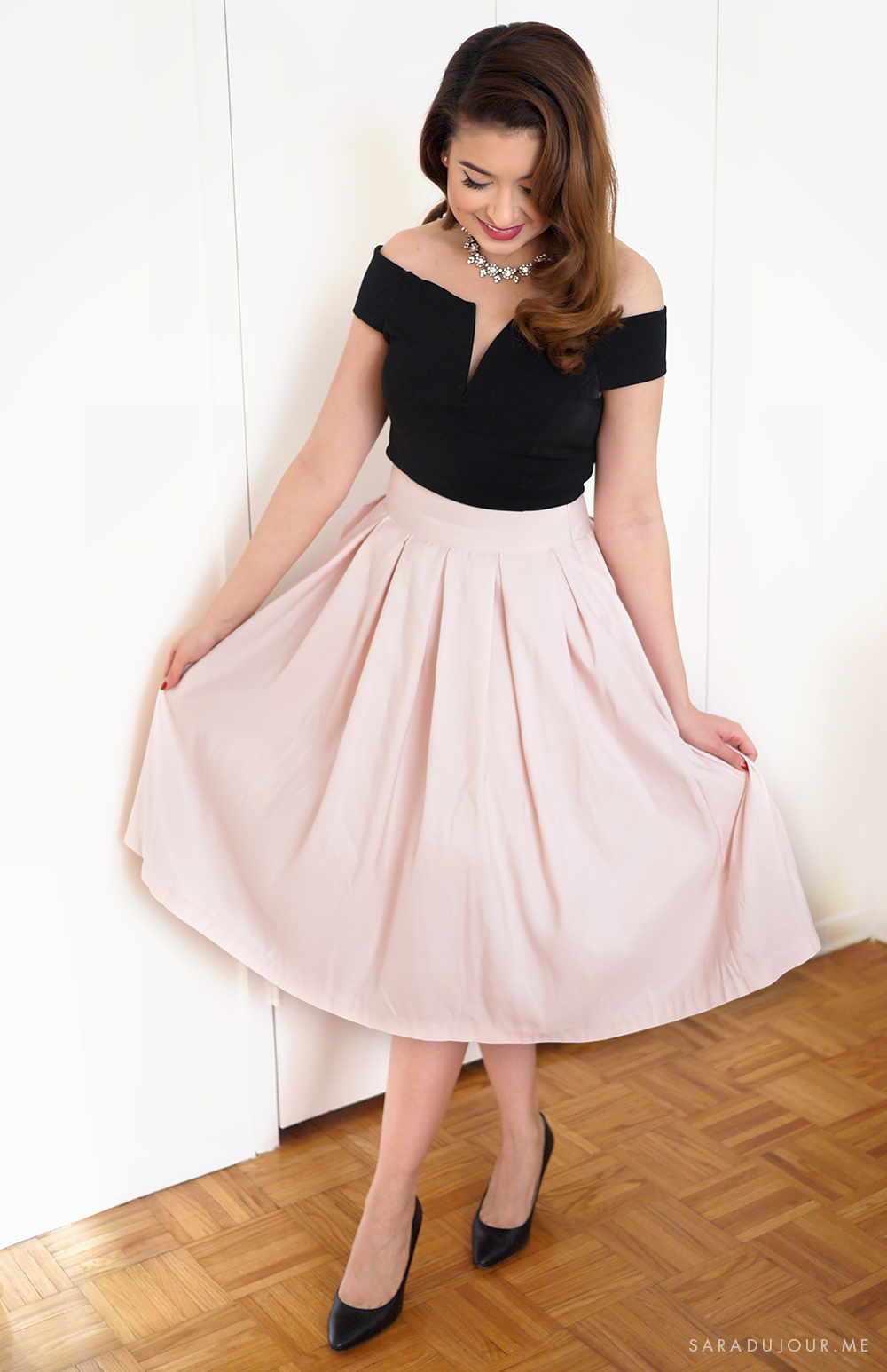 I paired a full, knee-length blush pink skirt with a black, off-the-shoulder crop top. Generally I stay as faaaaaar away from crop tops as possible, but this worked perfectly paired with a high-waisted skirt, because it didn't need to be tucked in, creating extra bulk around the waist.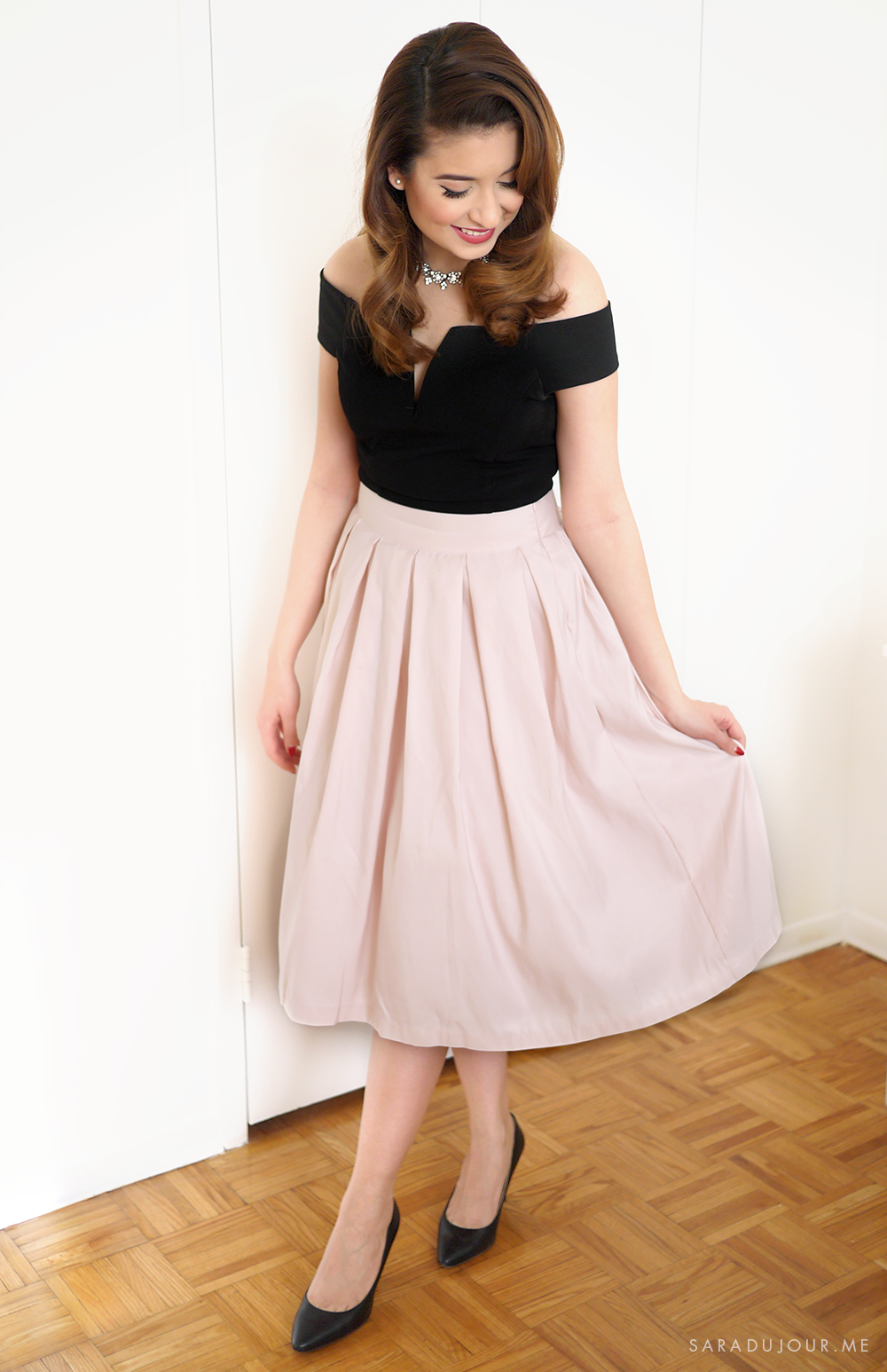 With that, I added simple, black leather pointed-toe pumps, pearl earrings, and a sparkly necklace.
Similar: skirt | crop top | heels | necklace | earrings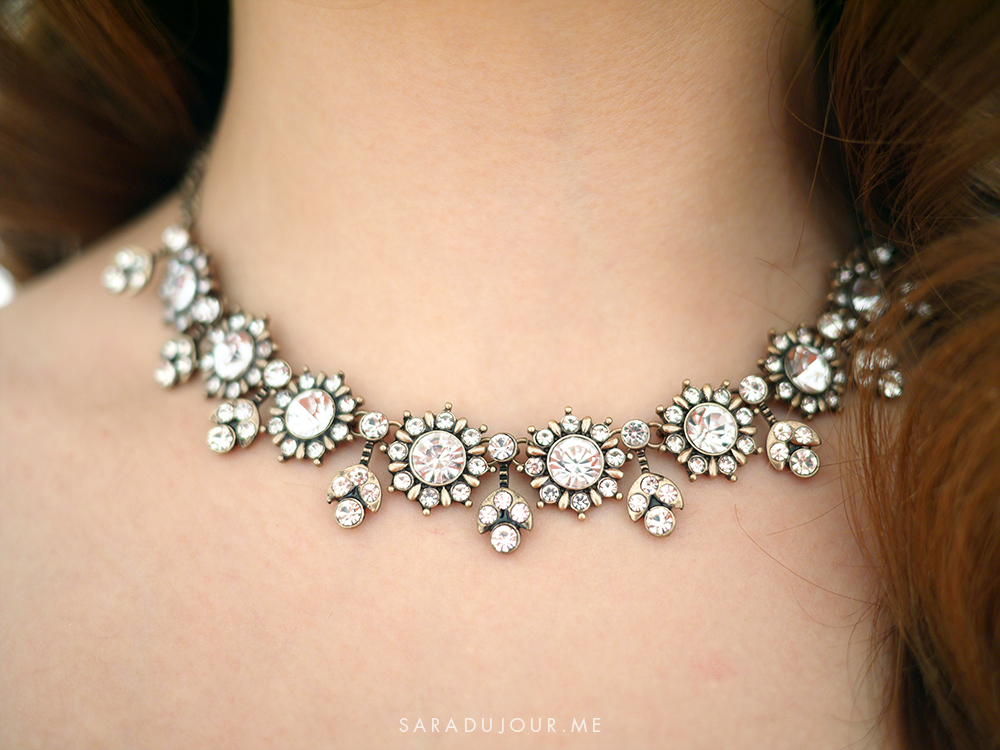 You may recognize this necklace from my recent Forever 21 haul blog post.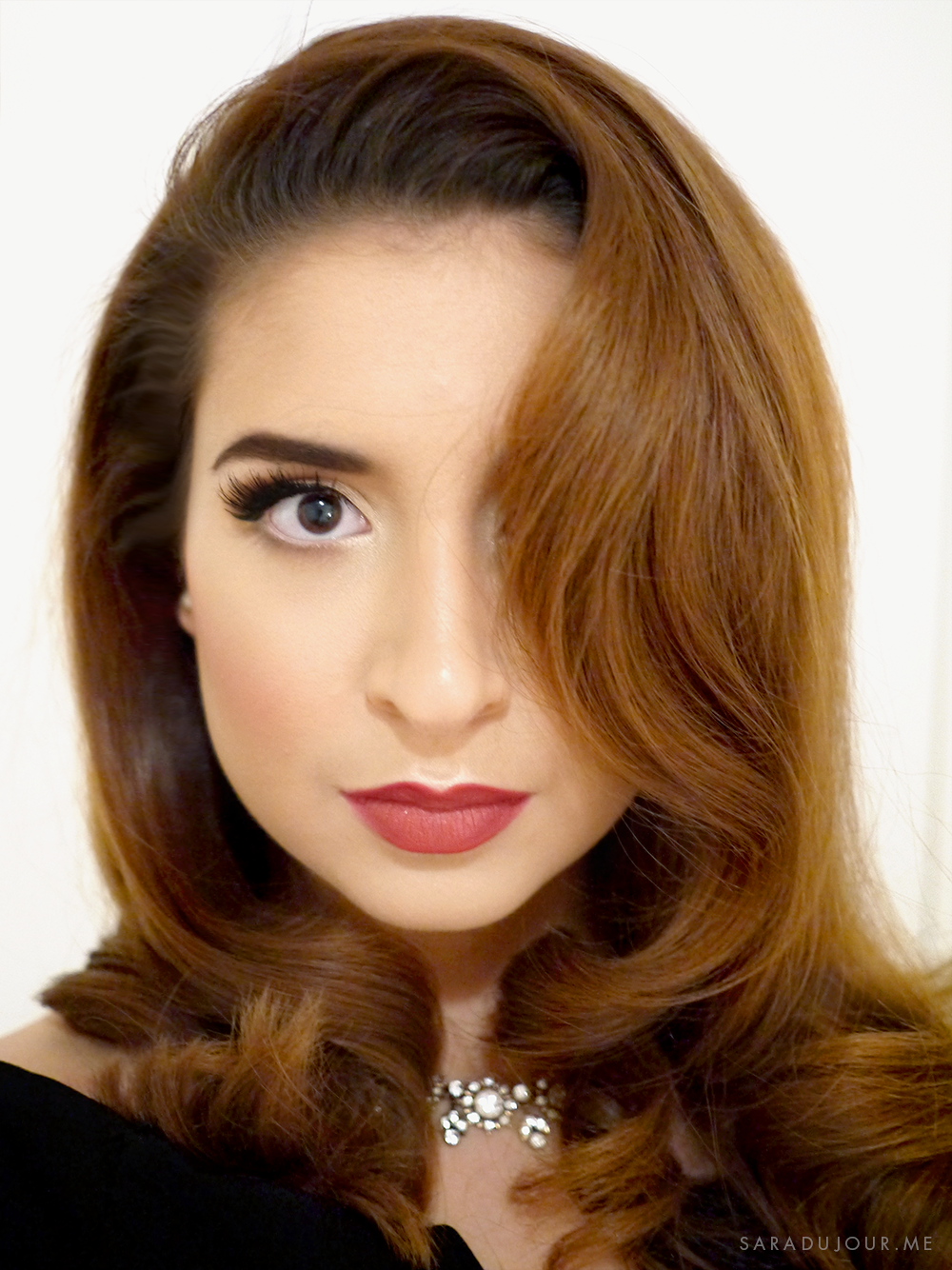 For my hair, I created a 1940s inspired S-wave using my trusty Nume 32 mm curling wand + velcro rollers.
I kept my eye makeup simple, sweeping a champagne-coloured shadow all over my lids and using my favourite liquid eye liner to create a cat eye flick. Then I applied House of Lashes "Siren" lashes, cut in halves, on the outer corners of each eye. With that, I did a matte rose lip and bold brows.
Let me know if you enjoy these types of posts. If you do, more will be coming soon! x
– Sara
Stay updated with Facebook • Twitter • Instagram • Pinterest • Bloglovin