White Chocolate Fruit & Nut Bark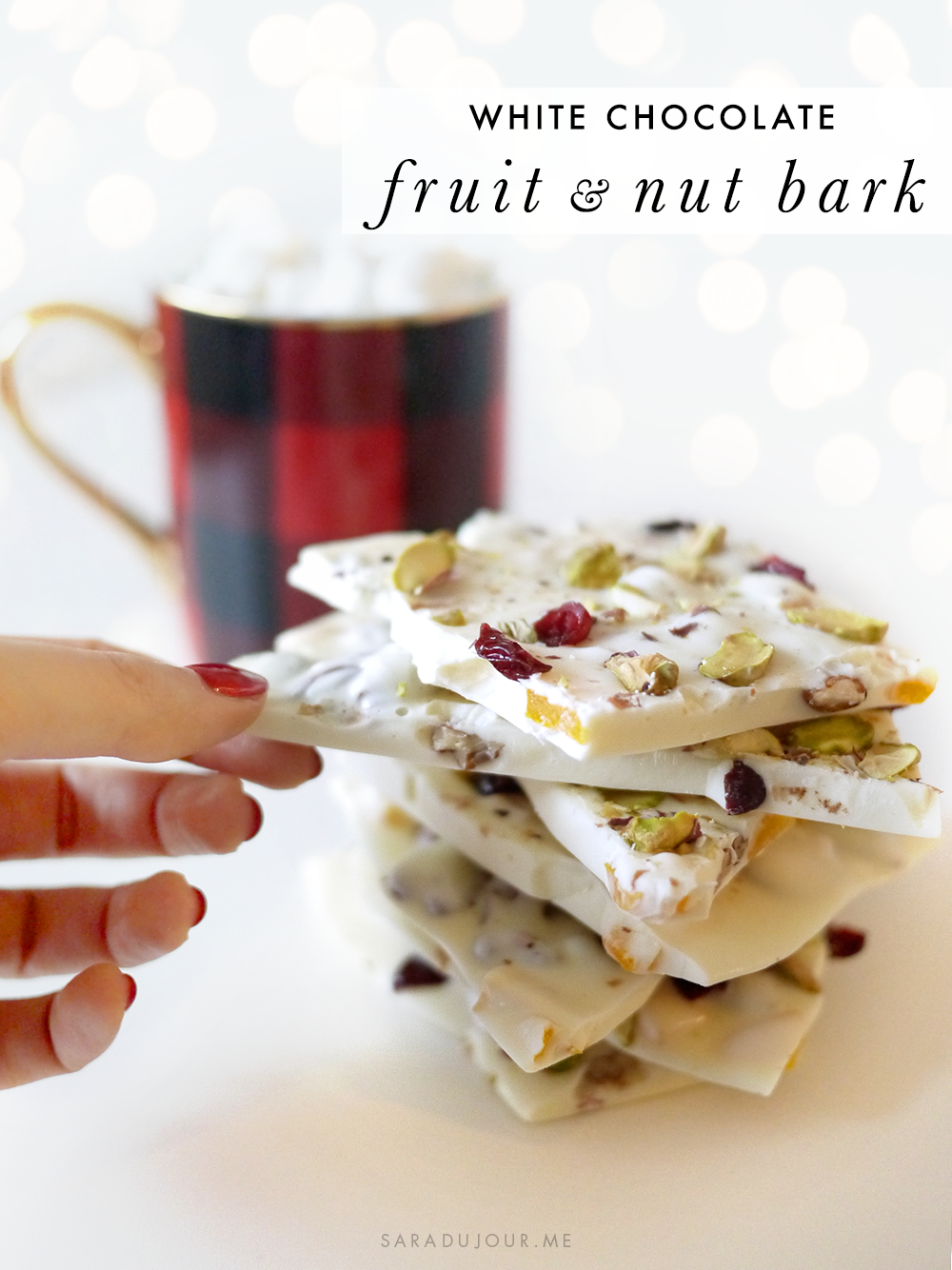 Christmas may be over, but the holiday season isn't just yet. You've still got a few good days left before those darn New Year's resolutions kick in, so why not take advantage of them and enjoy this indulgent treat? (Your body won't know. I promise, this is scientific.)
This white chocolate fruit and nut bark is super easy to make and you (or your recipient) won't be able to get enough of it. Plus, it makes for a great host or hostess gift for any holiday parties you might still have lined up.
Here's what you'll need to make this tasty recipe:
White chocolate fruit & nut bark ingredients:
White chocolate – I'm using chunks of white chocolate coating
Almonds
Pecans
Dried cranberries
Dried mango slices
Unsalted pistachios (preferably, in shell)
Other stuff you'll need:
a baking sheet
parchment paper
a bowl
a spoon
Heat up your white chocolate in the microwave, in 20 or 30 second increments until it's totally melted. While that's happening, chop up your dried mango slices into small pieces, and shell and chop your pistachios.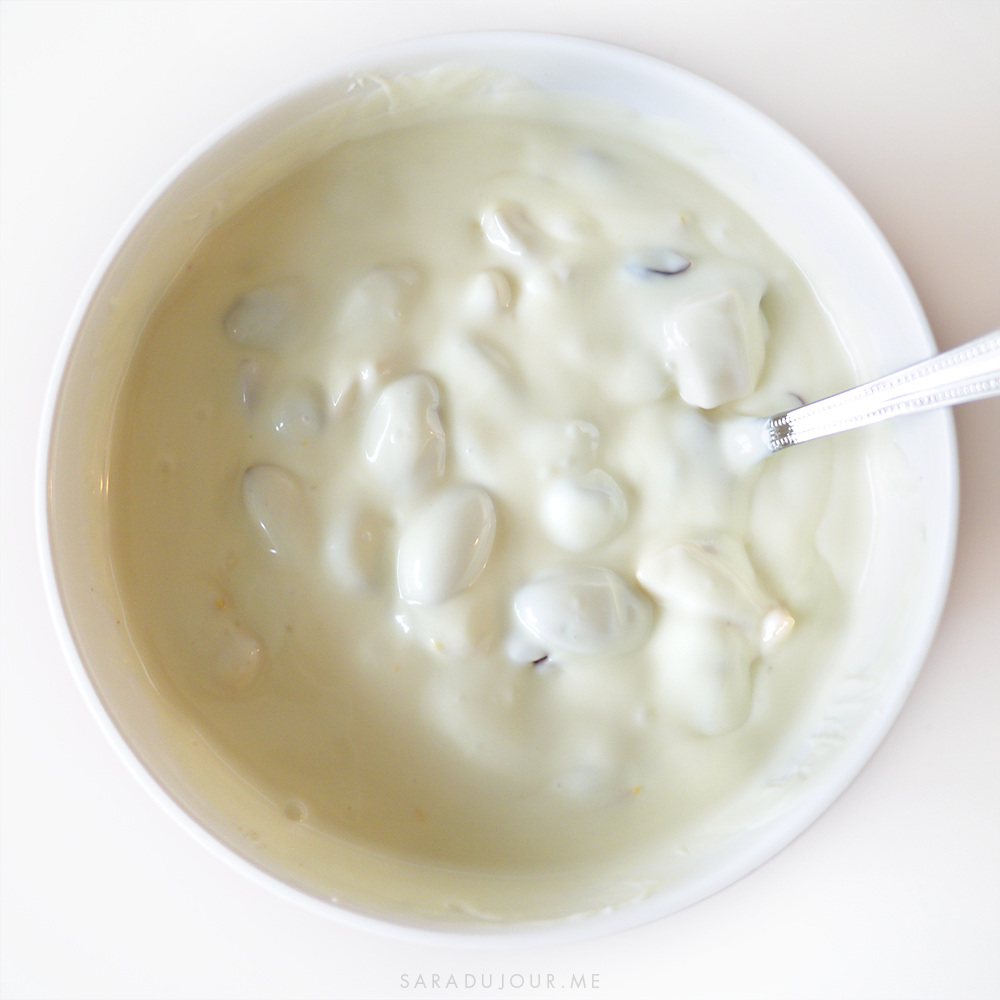 Throw your almonds, pecans, dried mango, and dried cranberries into your melted white chocolate and give that a good stir.
Pour that mixture onto a parchment paper-lined baking sheet.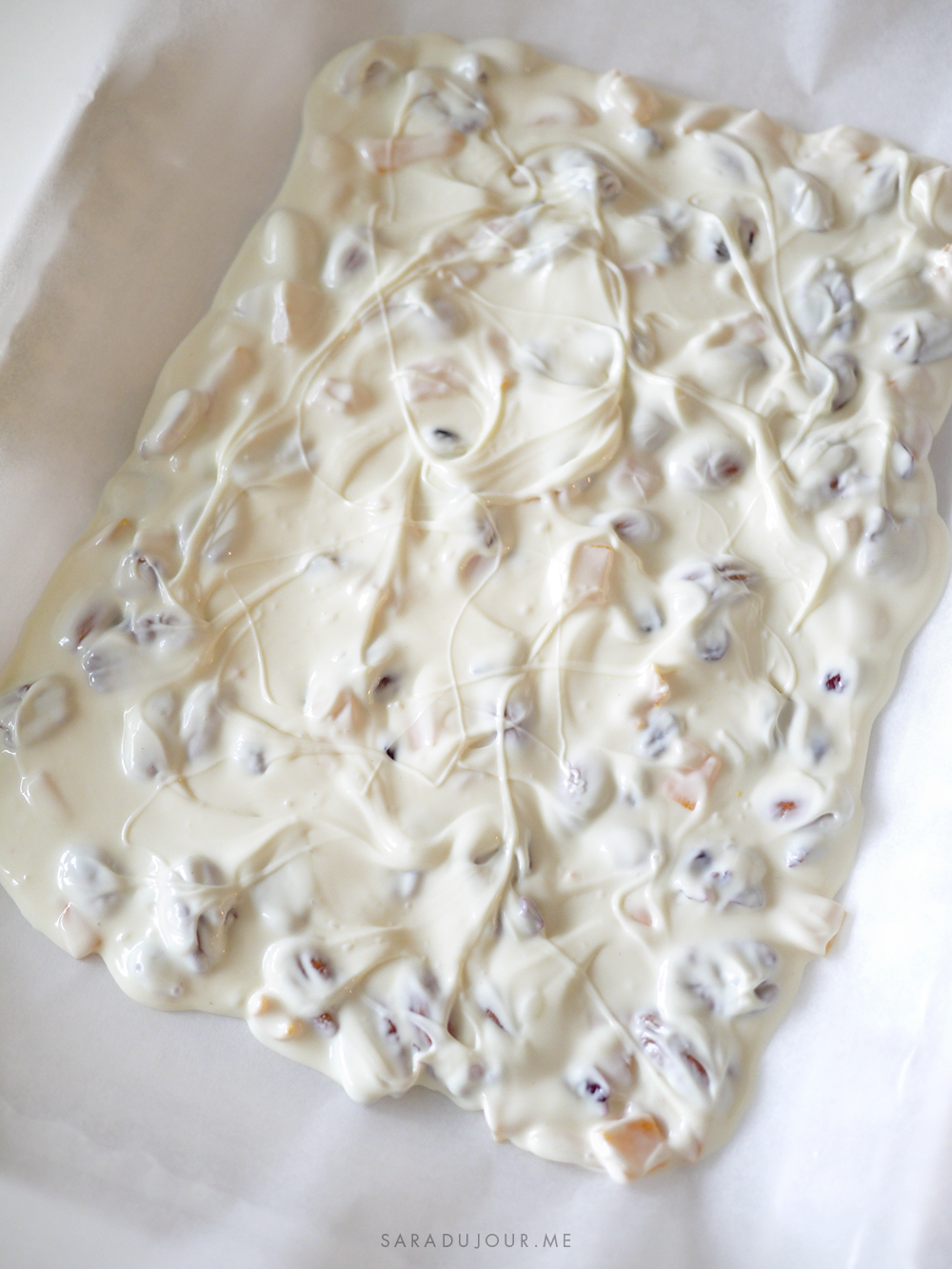 Spread that all over the baking sheet with a spoon. You can also use the spoon to pull up bits of the melted chocolate up and create this pretty texture. If you want, you can stop here, but I like to sprinkle a few ingredients on top of my chocolate bark as well.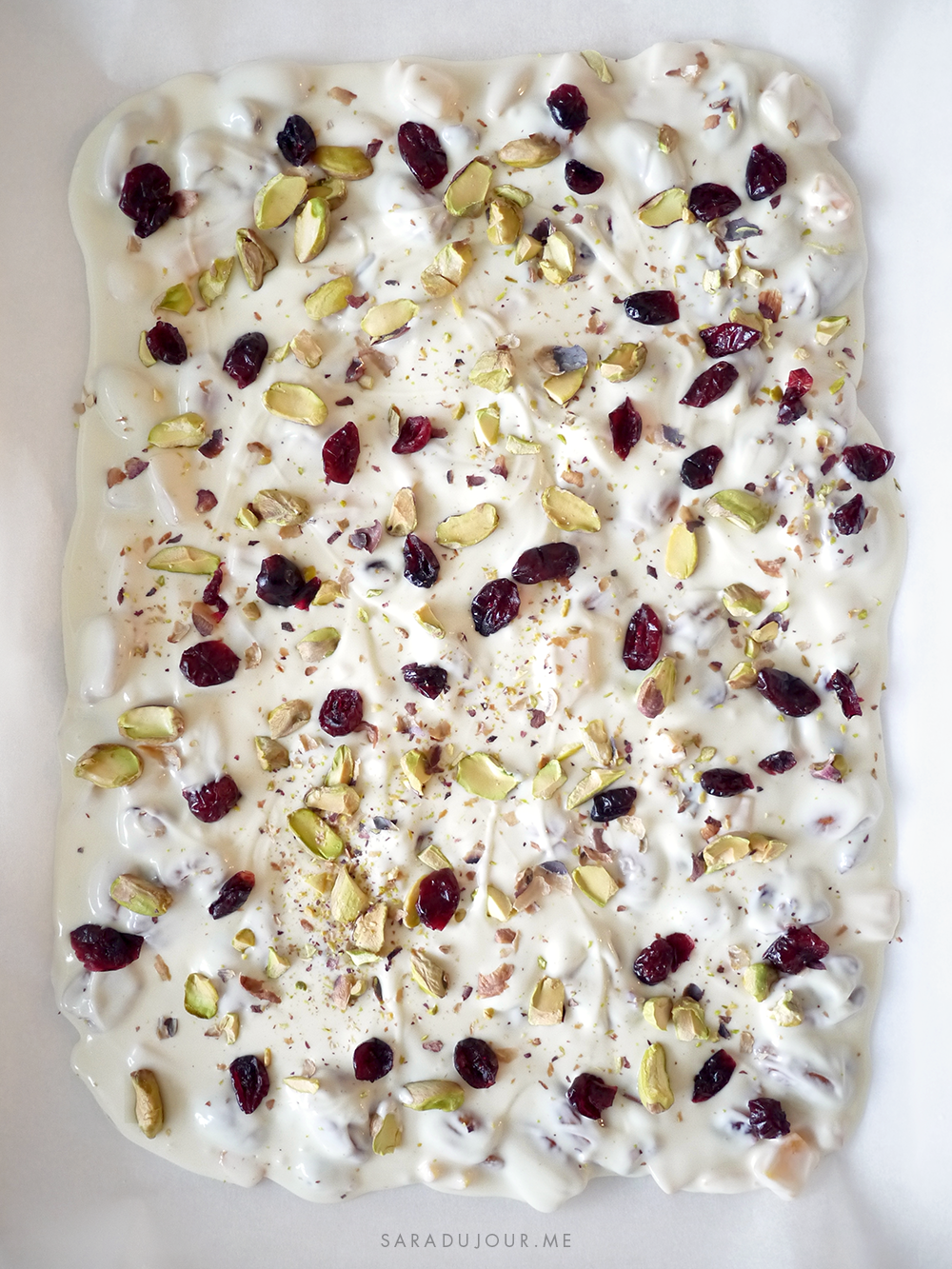 Add a few more dried cranberries and your chopped up pistachios to the top, and pop that into the fridge for about 30 minutes to an hour. (However long it takes for it to get completely hard.) *Cough* That's what she said *cough*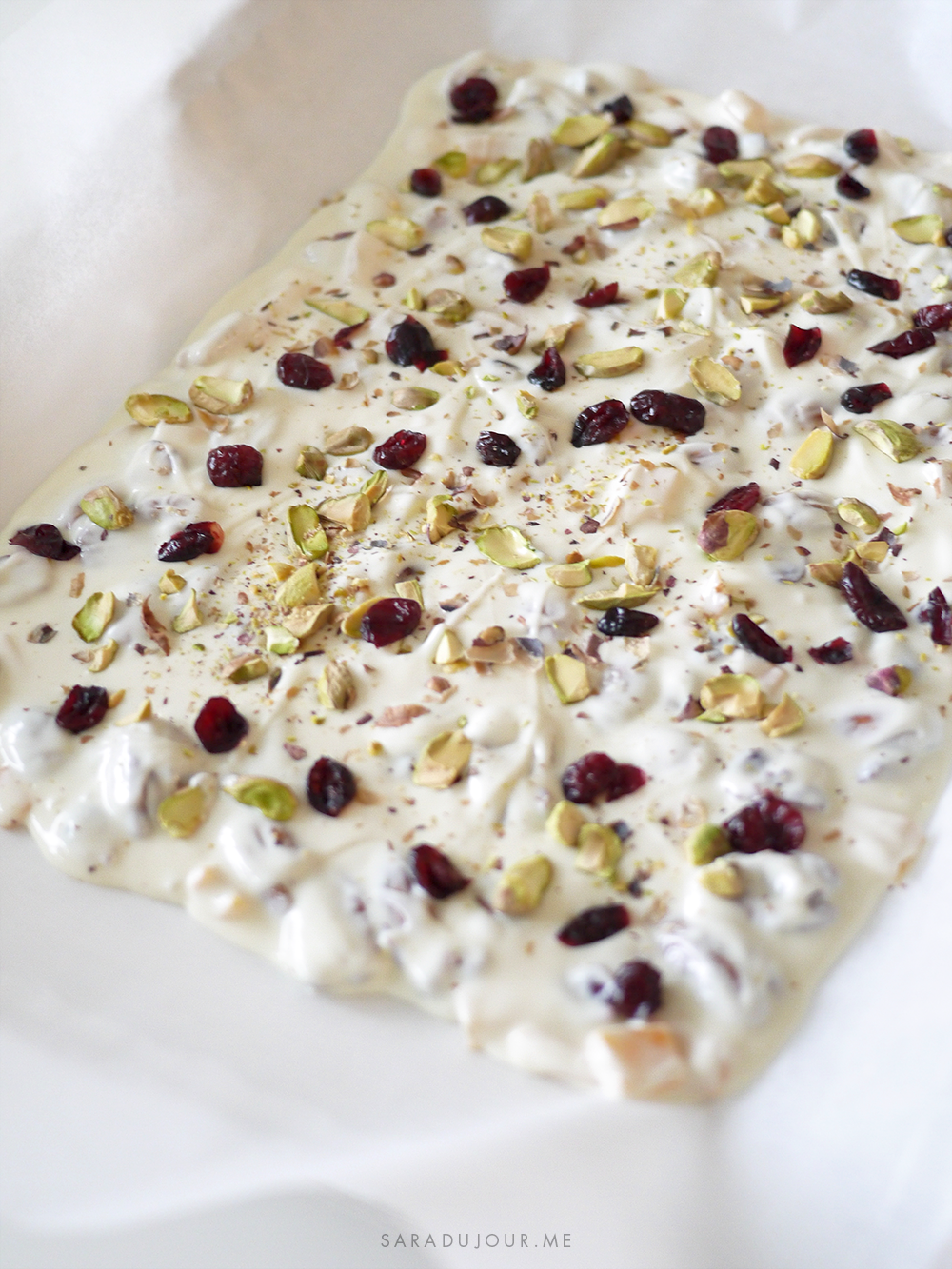 Once that's done, either cut it into pieces with a large chef's knife, or break it apart by hand for more organically-shaped pieces.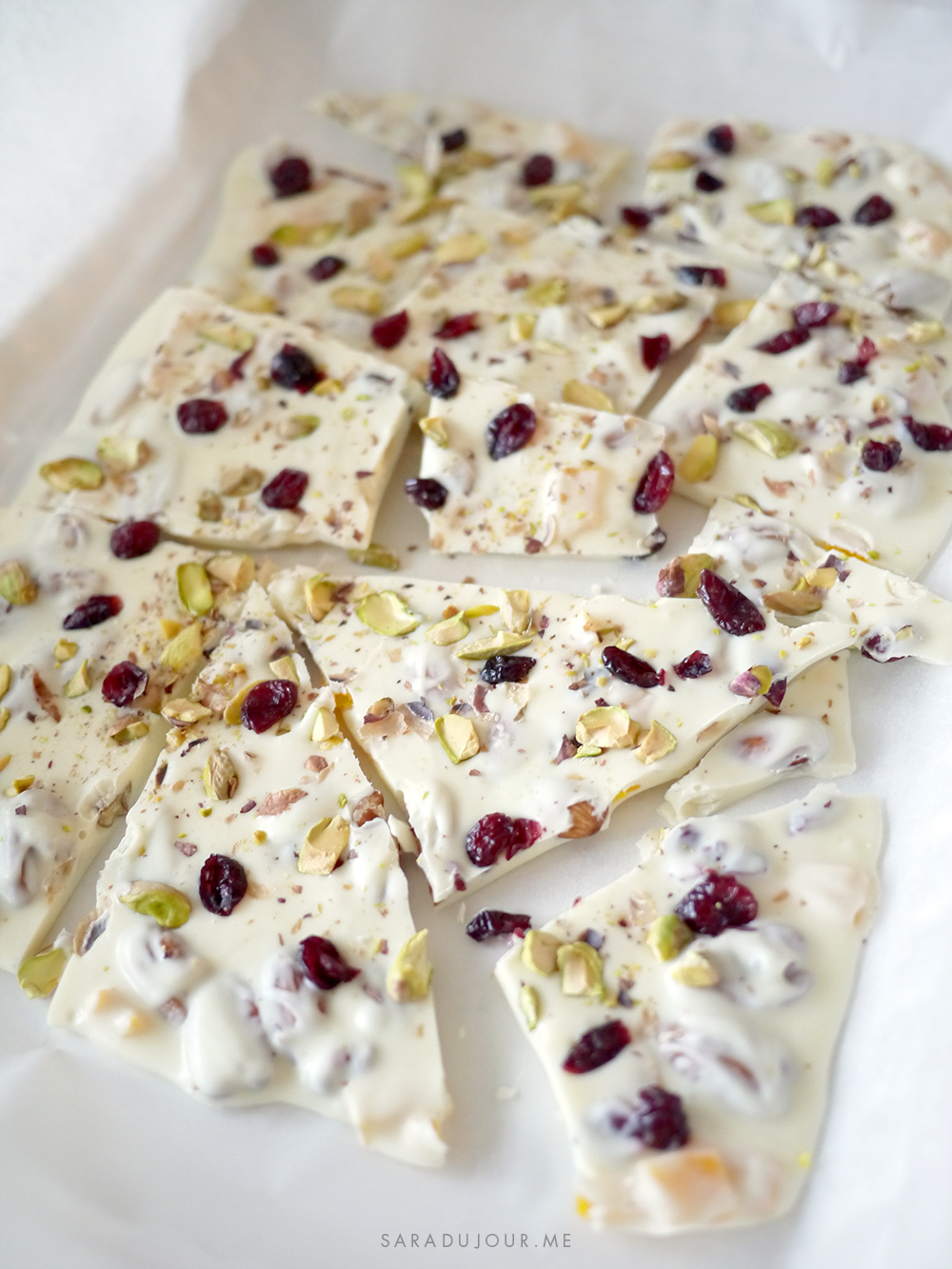 That's it! Serve it up at your New Year's Eve party, keep it all for yourself, or divide it up and give it away as gifts. I put a stack of these chocolate bark pieces in a tin lined with parchment paper, and gave that as a Christmas present to my mum, who loves white chocolate.
It did break my heart a little to part with it, though!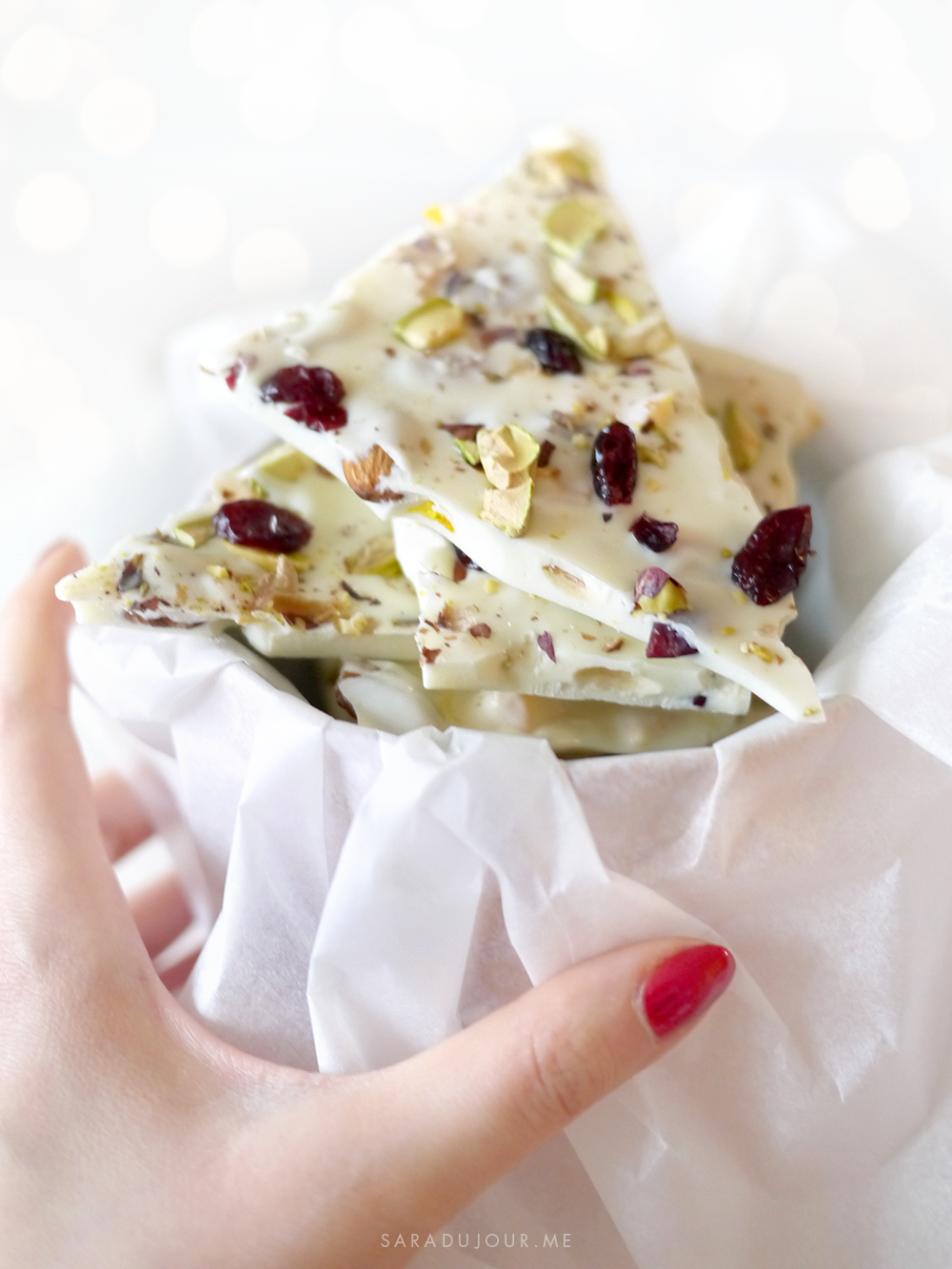 Well, maybe it wouldn't hurt to save just a few pieces for yourself. ;)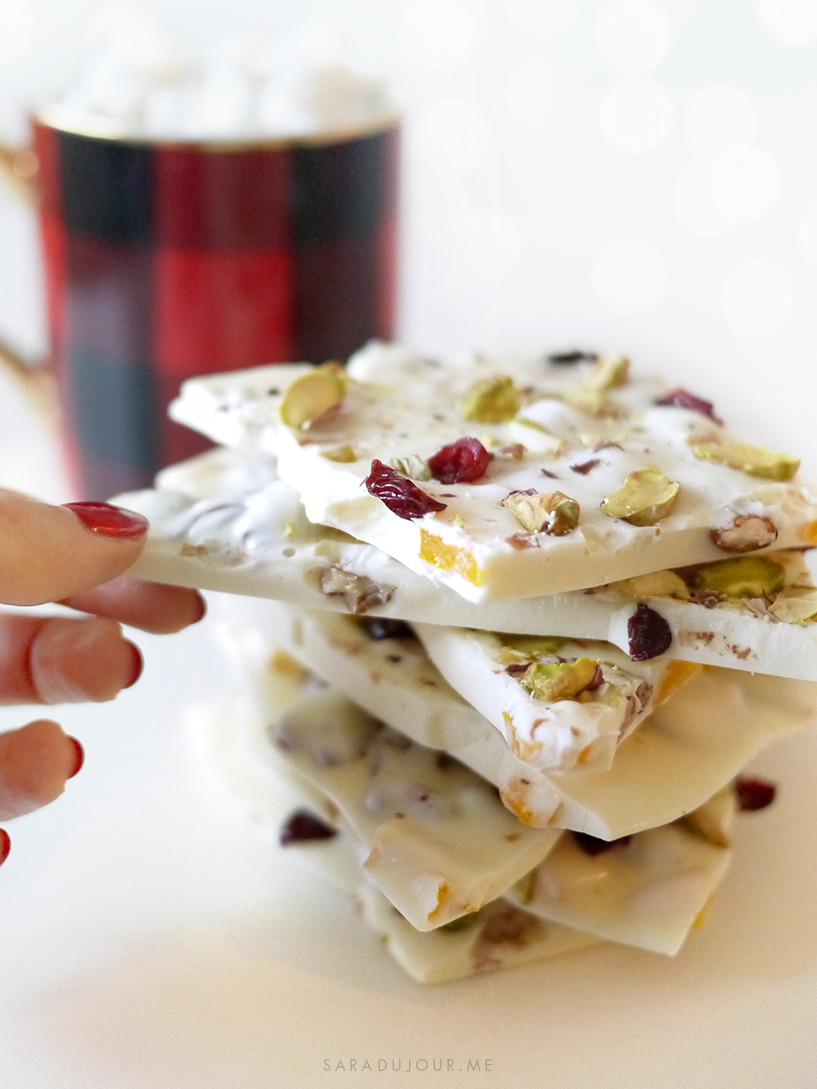 Let me know if you try this recipe! If you're looking for a healthier version, check out my Dark Chocolate Christmas Bark recipe. x
– Sara
Stay updated with Facebook • Twitter • Instagram • Pinterest • Bloglovin