1960s Mad Men Party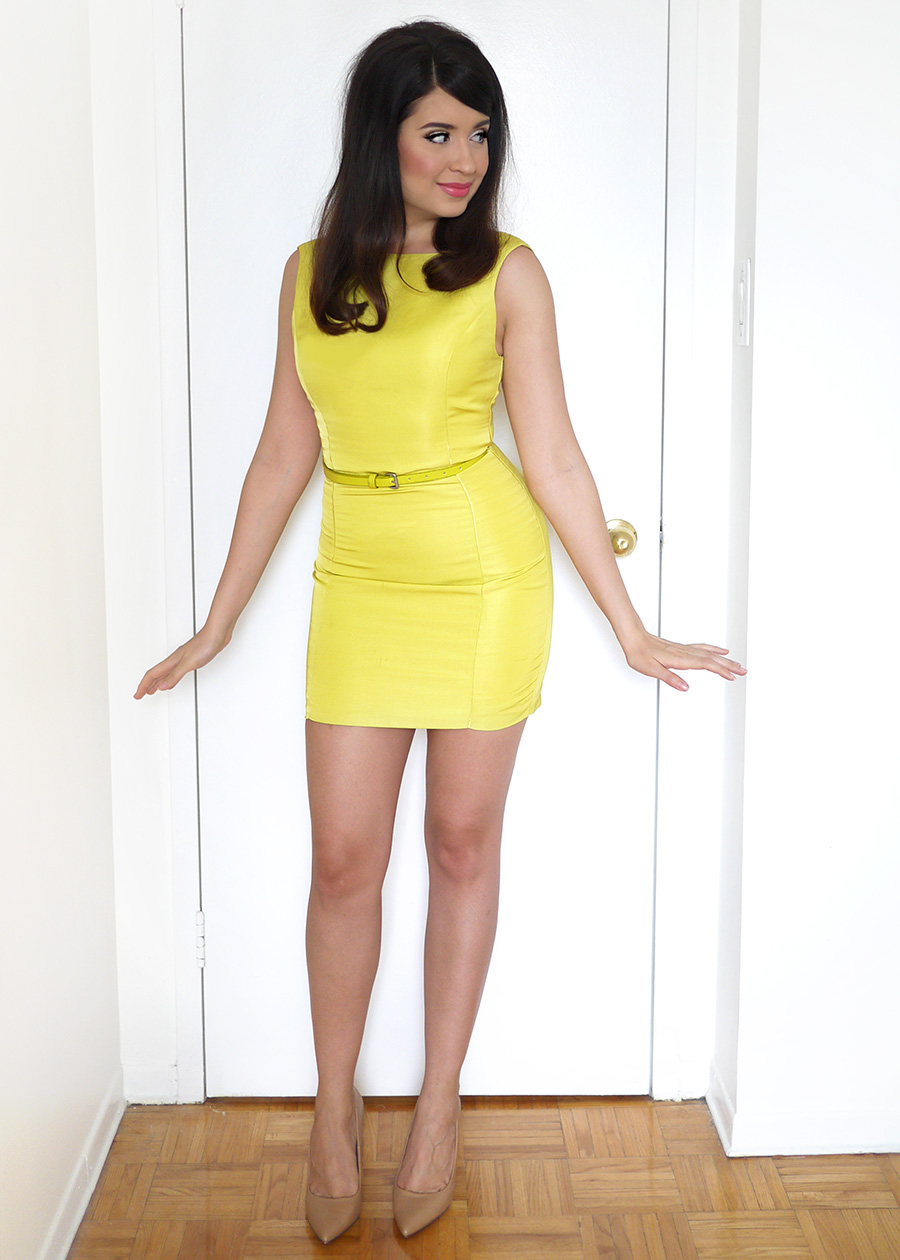 I happen to not be the only one of my friends who loves a good theme party. And thank goodness for that! On Saturday, my friend Katya threw a 1960s party at her penthouse condo. It was an absolutely fabulous night, full of cocktails, retro music, and dancing into the wee hours. In fact, I didn't get home until almost 7 in the morning! Her condo is decorated mid-century modern, with 1960s movie posters and retro Coke ads adorning the walls. It felt like stepping into an episode of Mad Men.
The sixties – specifically the early and mid-sixties – is one of my favourite eras for fashion. I spent hours scouring the internet for the perfect retro dress, but didn't find anything I was happy with. So I ended up putting together this look with items I already had in my closet, and hoped I could pull it off with the help of accurate 1960s hair and makeup.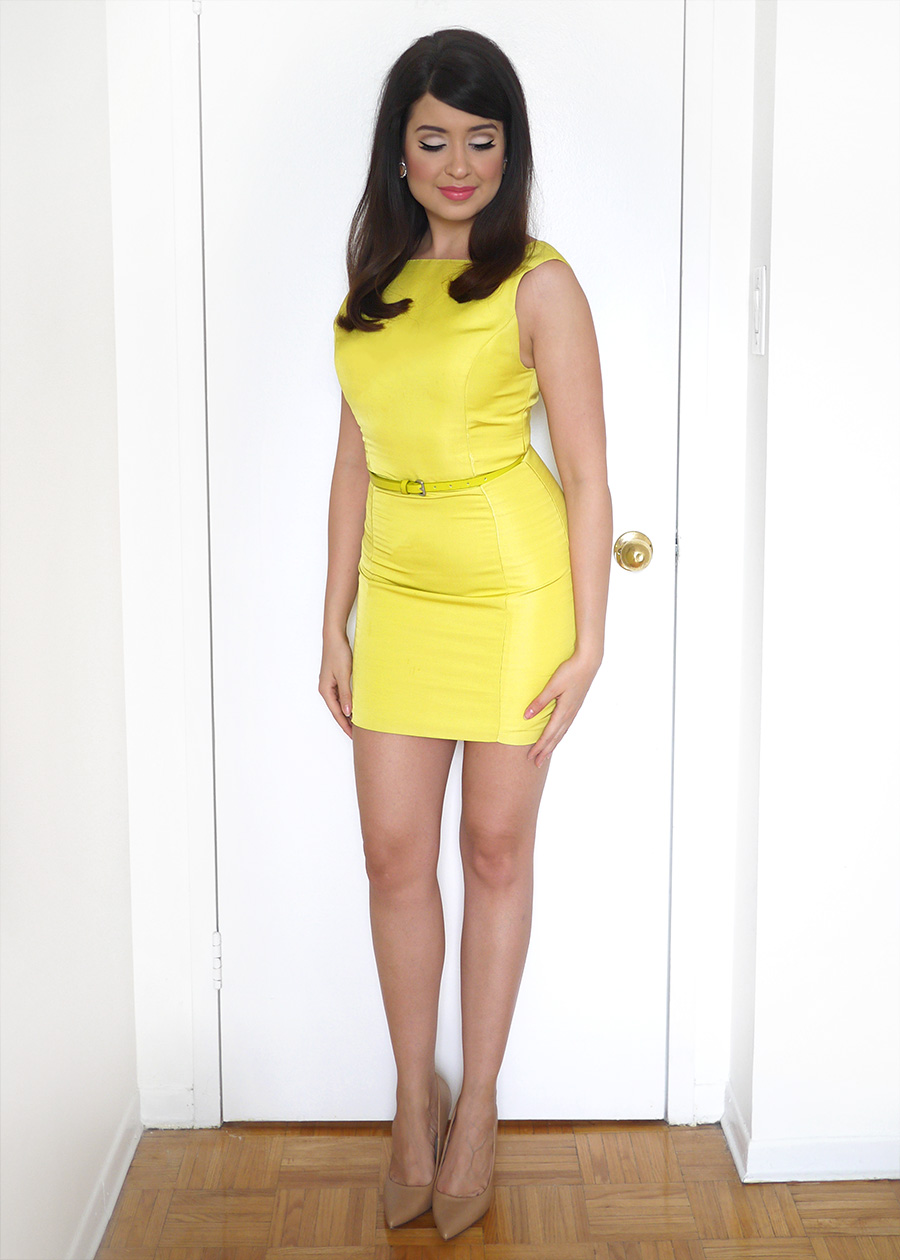 I wore a yellow, boat-neck, belted mini dress from Forever 21 years and years ago, nude pointed-toe heels (kitten heels would have been more accurate but I don't have them) and big, bold stud earrings in peach.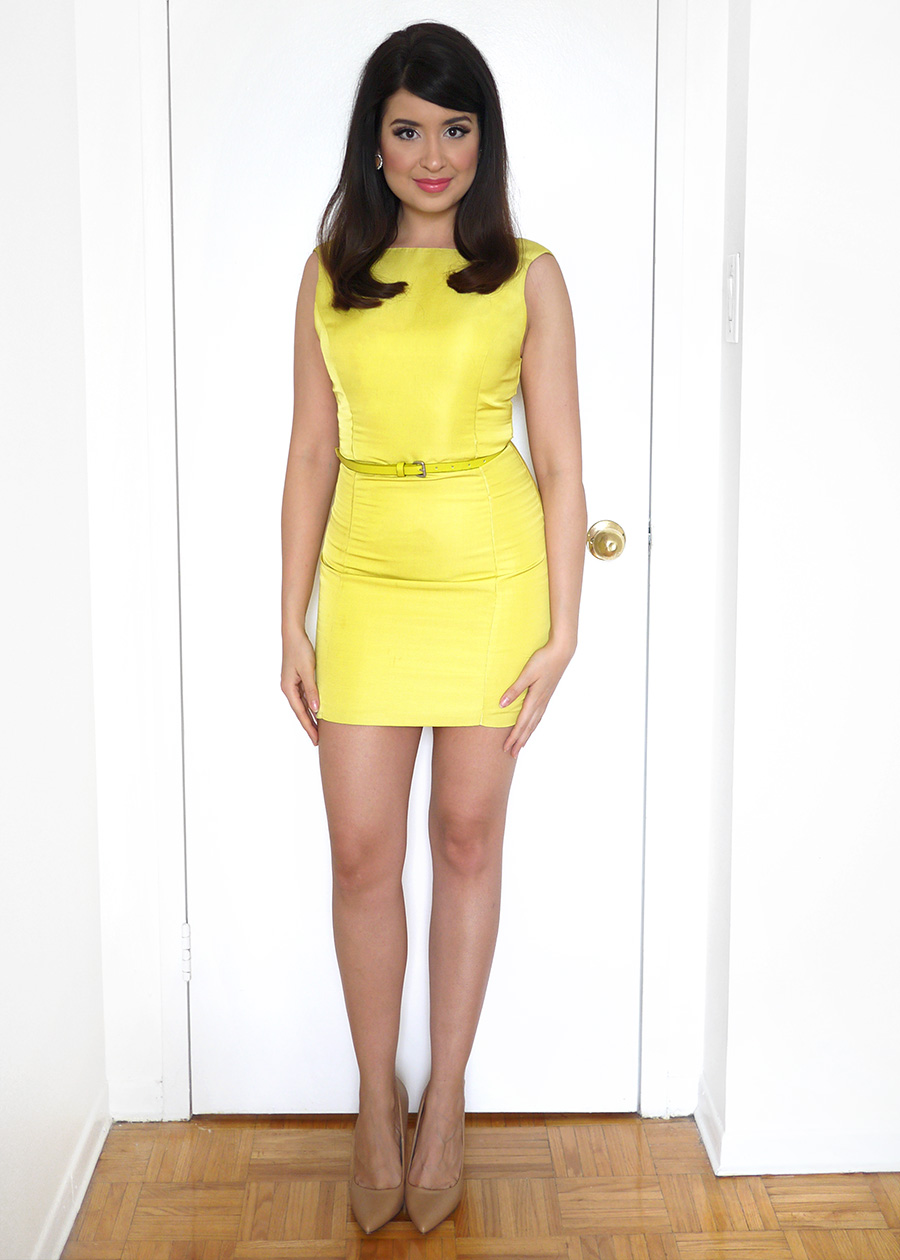 For my retro hairstyle, I watched a few youtube tutorials and ended up recreating this one for voluminous, teased hair and faux side-swept bangs. It was pretty simple , even though hair all but refused to be teased.
Makeup was glowing skin, bright peachy-pink cheeks and lips, white eyeshadow, a greyish-taupe colour in the crease, thick black winged liner, and lashes. I also applied mascara to my bottom lashes – something I never do in my day-to-day life – and added white liner on my waterline to make them appear even bigger, à la Twiggy.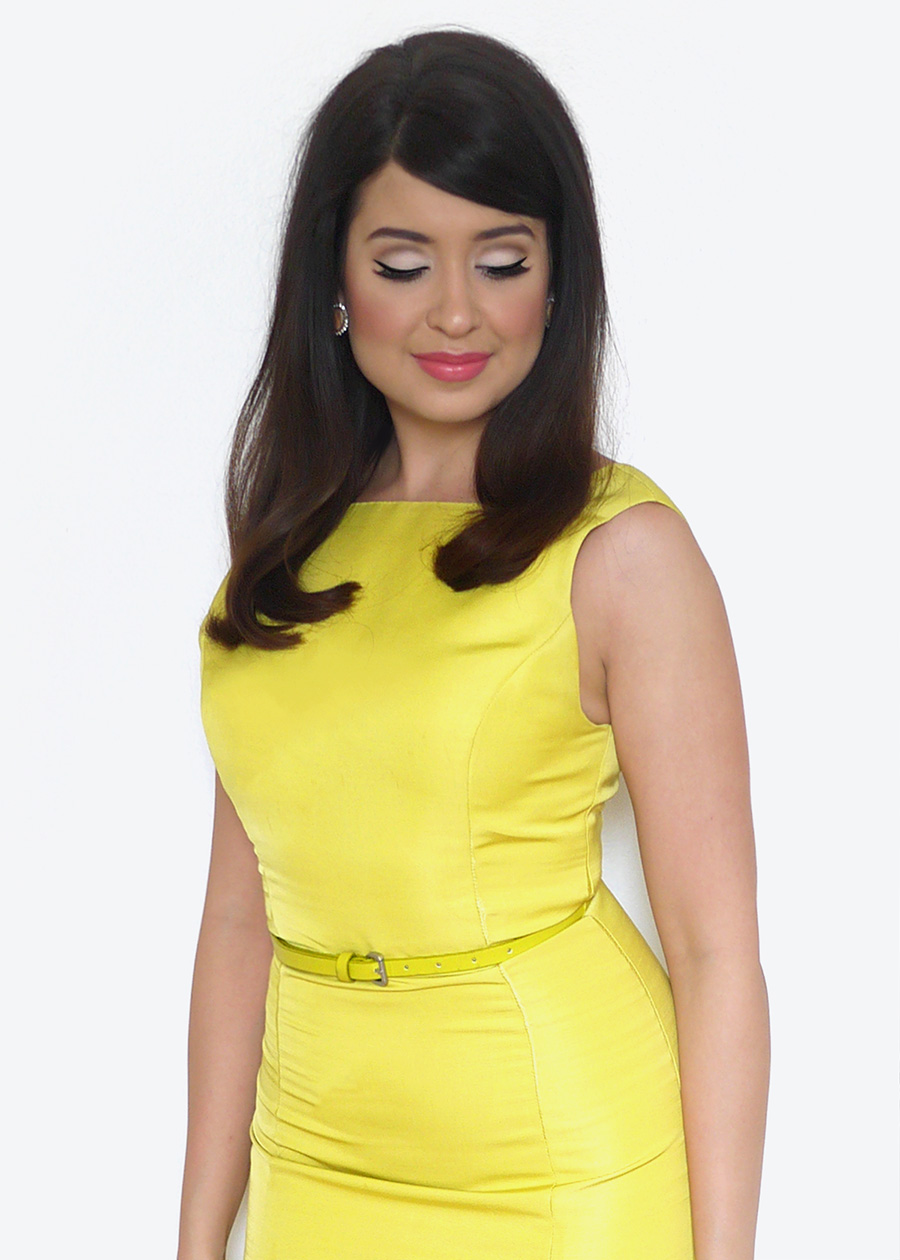 I can't wait to dress up again – we already have our next costume party planned! It's another incredible decade for fashion and beauty, but you'll have to wait and see.
Until then,
– Sara
Stay updated with Facebook • Twitter • Instagram • Pinterest • Bloglovin