7 Halloween Costume Ideas for Women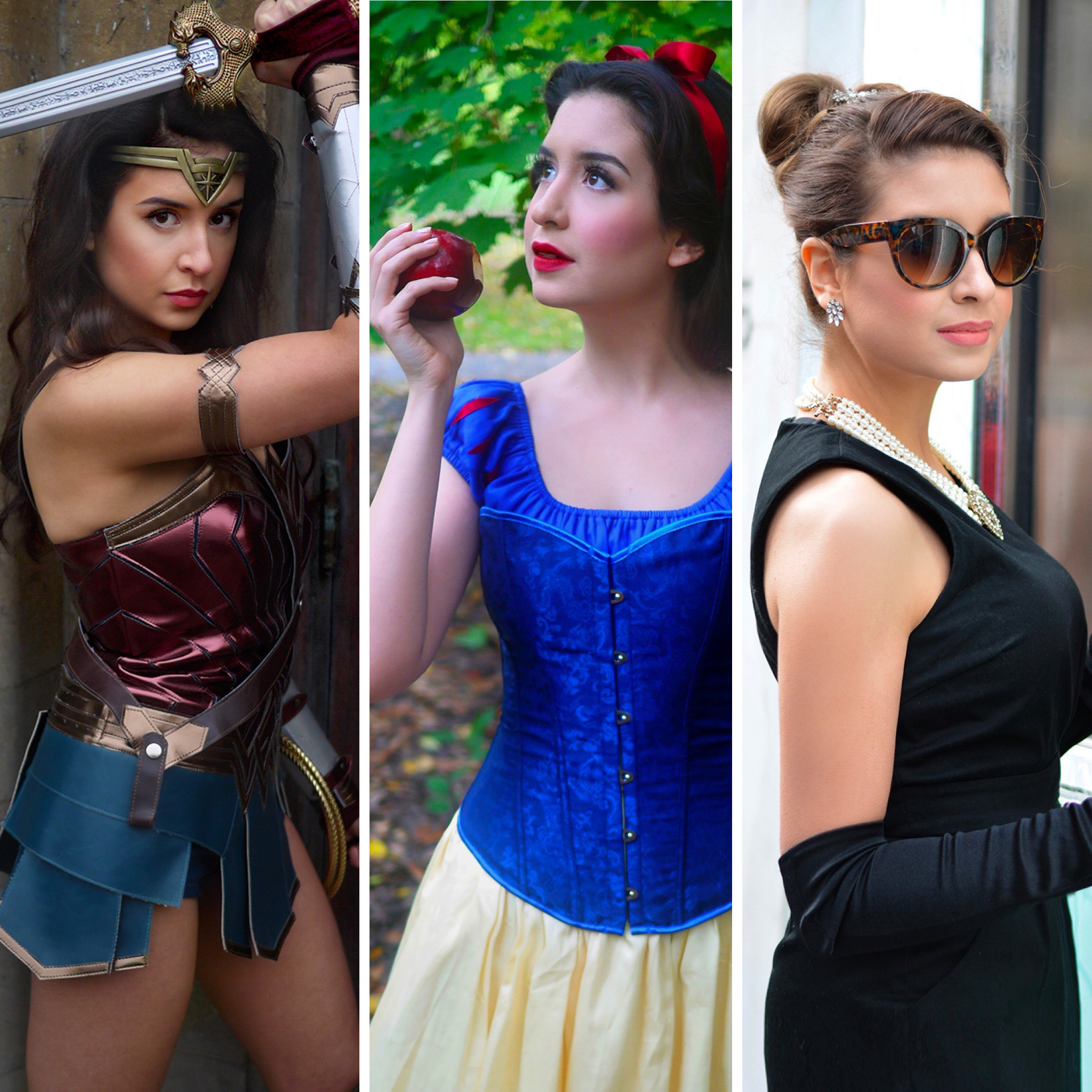 Halloween parties are coming up fast, so I thought I'd put together a little post to give you a few Halloween costume ideas. These are some of my favourite looks from years of Halloween and costume parties.
This year alone I put together 4 costumes – the last one will be revealed on Halloween. I can't wait to share it with you! :)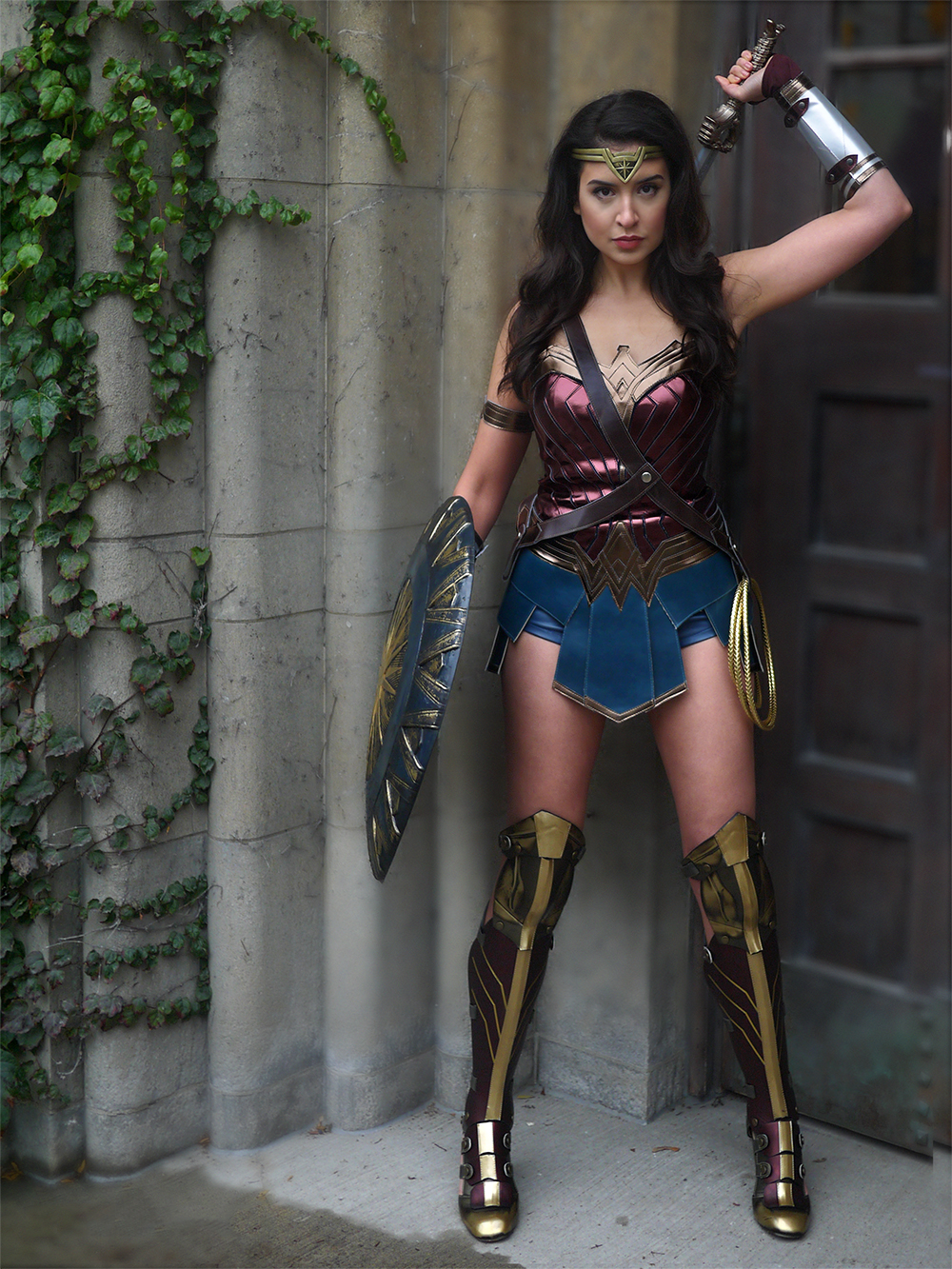 Wonder Woman Costume
This was my most-liked costume ever, I think! Wonder Woman is an iconic female character, and a favourite hero for women and girls all over the world. Dressing up as her for a day made me feel really powerful (and also really cold!)
Check out the post to see more photos and learn how to pull together this look yourself.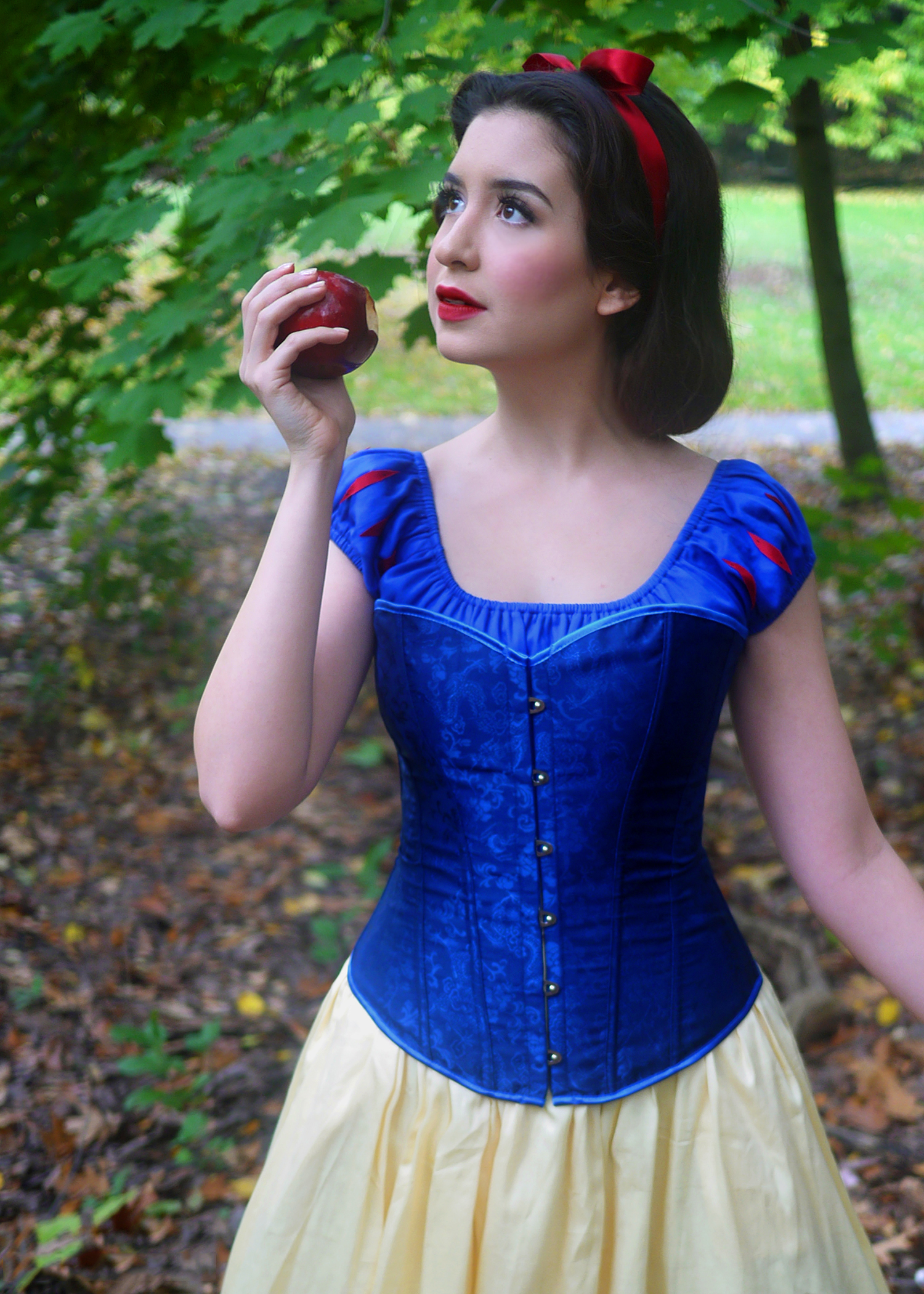 Snow White Costume
An apple a day keeps the doctor away – unless of course you're Snow White. If you have dark hair in a bob, then this is the perfect costume for you. Choose a royal blue top and a yellow skirt, add a red ribbon in your hair and some lipstick, and you're good to go. If you have long hair like me, you can still fake a short haircut!
Get all the details in my post.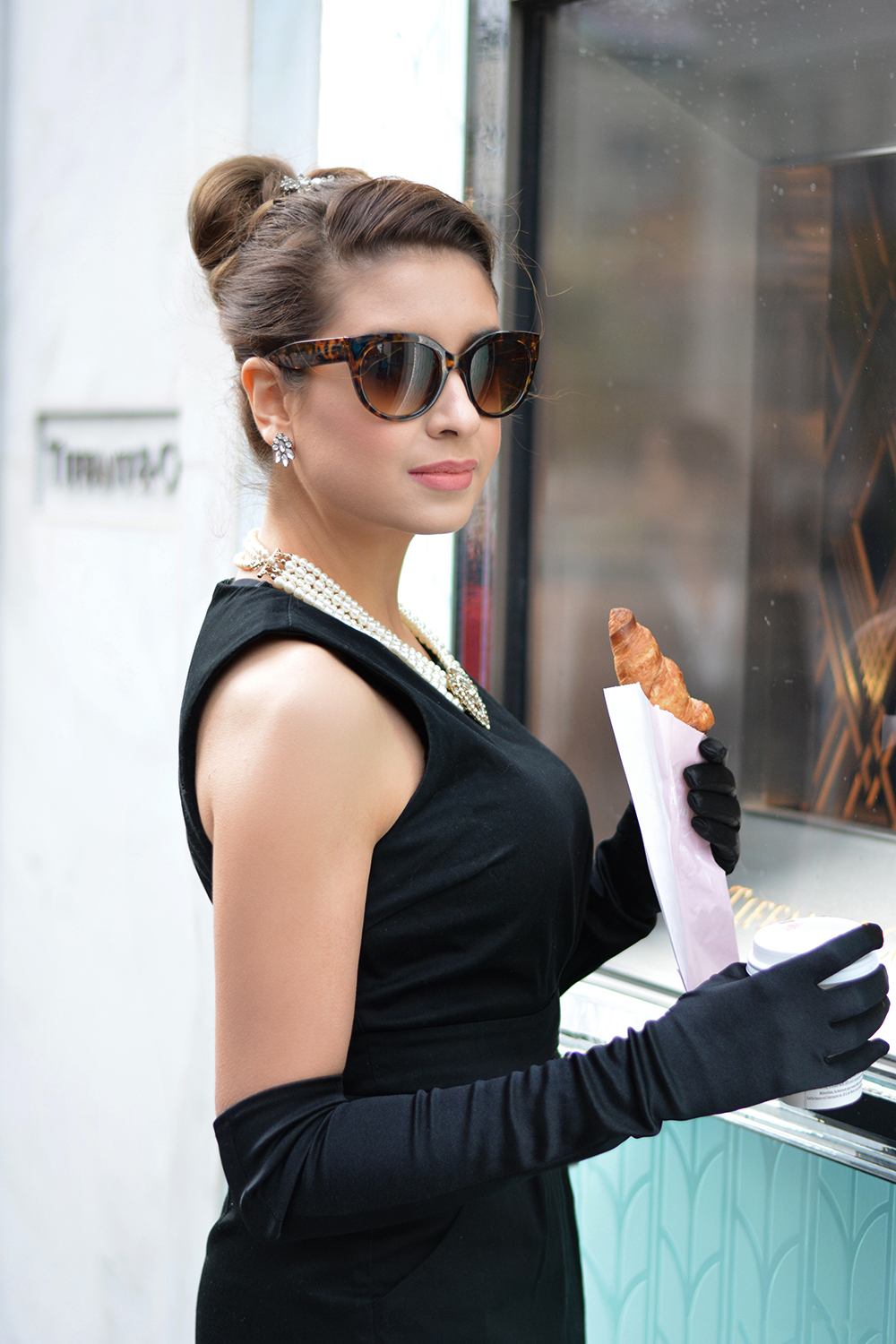 Breakfast at Tiffany's Costume
Holly Golightly is one of the most popular Halloween costumes for women. It's classy and easy to put together from things you likely already have at home. Choose a little black dress, some big sunglasses, and a pearl necklace, and you're instantly transformed. Go the extra mile by putting your hair in a French twist with a rhinestone tiara and adding some long black opera gloves.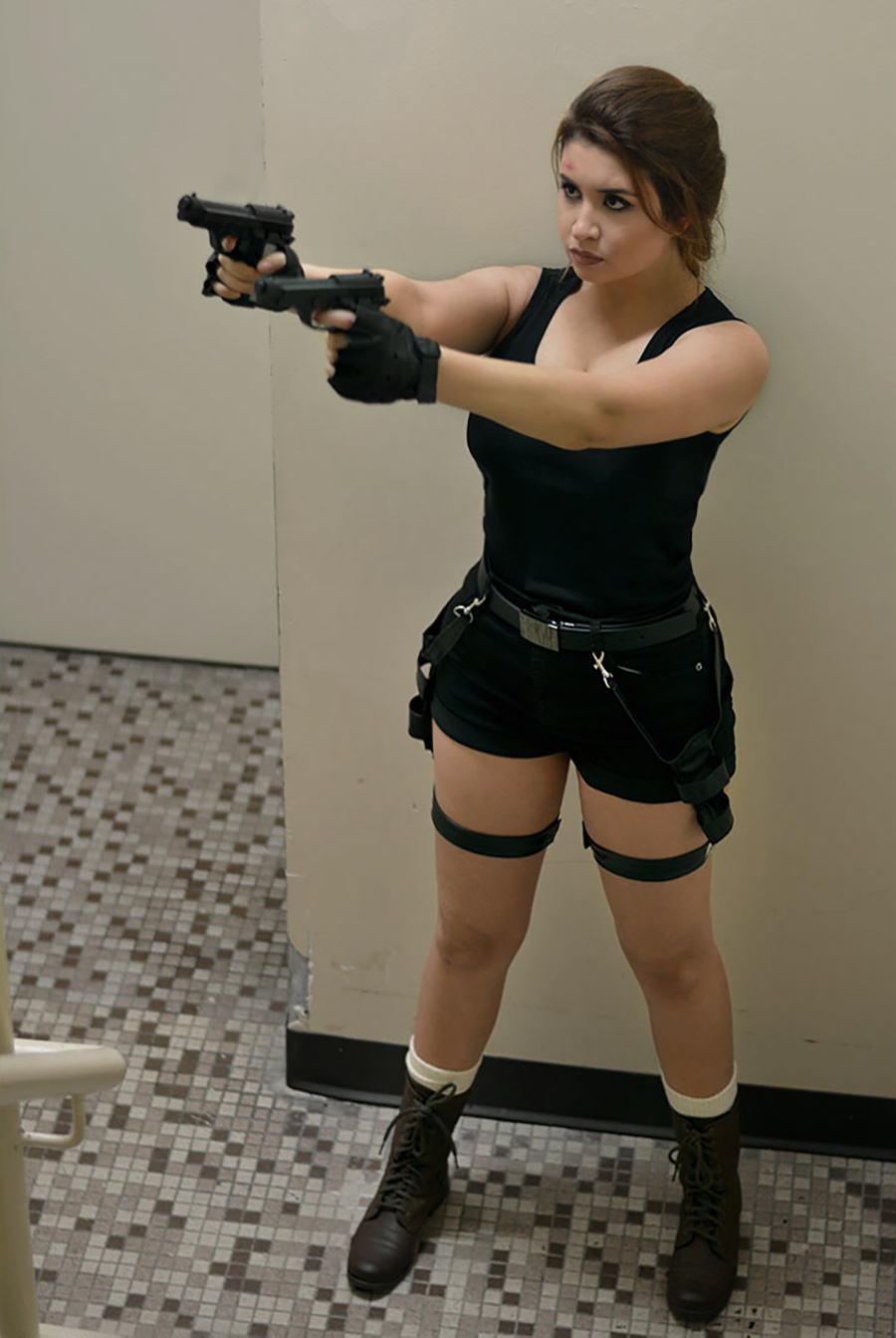 Lara Croft Costume
Lara Croft is an action hero and badass I grew up admiring and aspiring to be. That didn't happen at all, but hey! She sure was fun to dress up as. This costume is pretty simple to DIY, and you can even make it more cold-weather appropriate by switching out the shorts for a pair of cargo pants and adding a leather jacket. You will be the happiest, most comfortable woman at your Halloween party – the only one in combat boots instead of heels.
See my Lara Croft transformation (with product links!) here.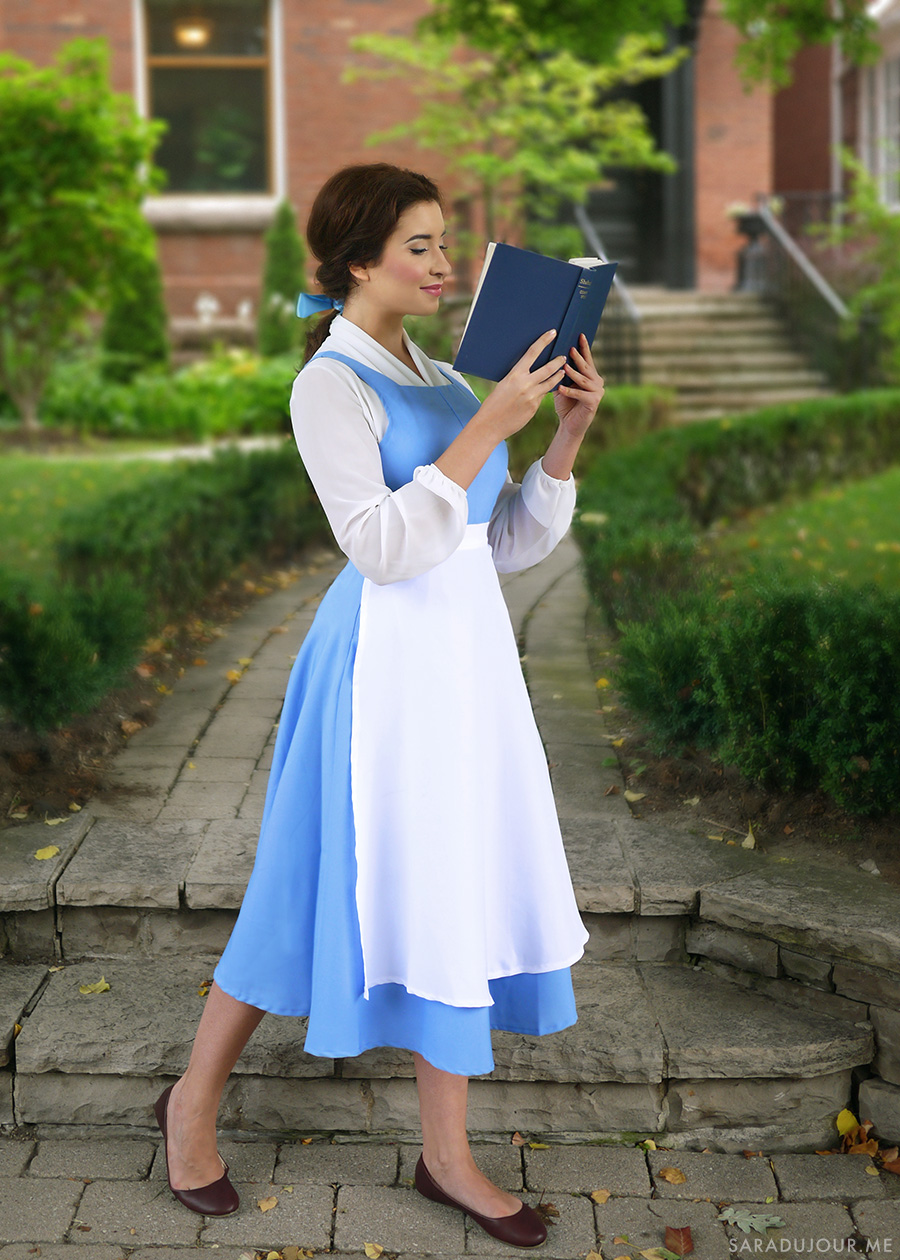 Belle Costume – Beauty and the Beast
The first of my two Halloween costumes this year, dressing up as Belle will make you want to sing about how much you dislike everyone around you (LOL). Find an A-line blue dress, add a white blouse, apron, and blue ribbon in your hair, and carry a book with you. You'll be instantly recognizable as the town's prettiest reader.
Check out my day-in-the-life as Belle here.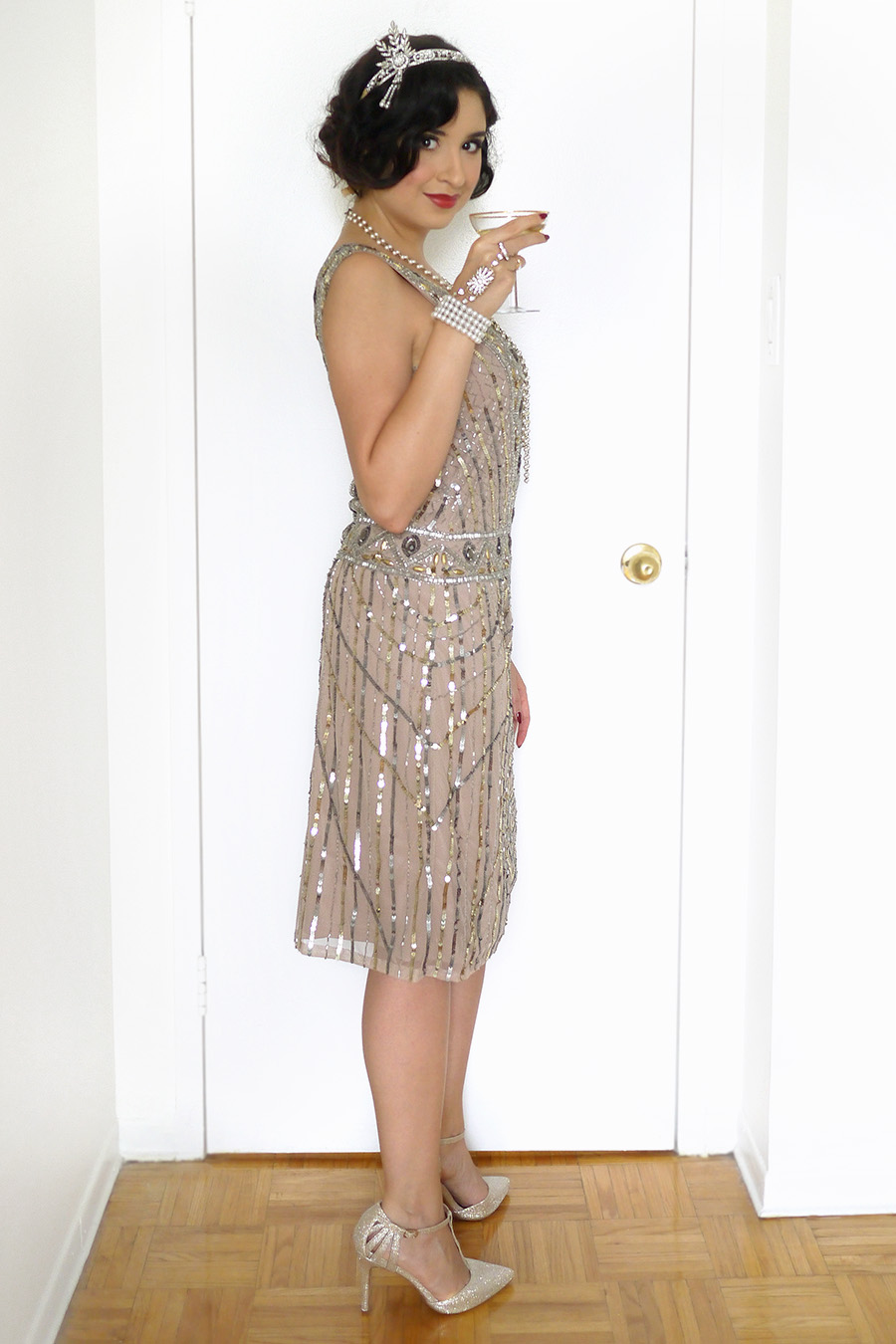 1920s / Gatsby Costume
At every Halloween party, there's at least one woman in a flapper costume. It's the rules! To change it up a bit, go as Daisy Buchanan from Baz Luhrmann's Gatsby movie instead of the typical flapper. You'll get to dance the night away in roaring fashion. After all, a little party never killed nobody! (Unless your name is Jay Gatsby.)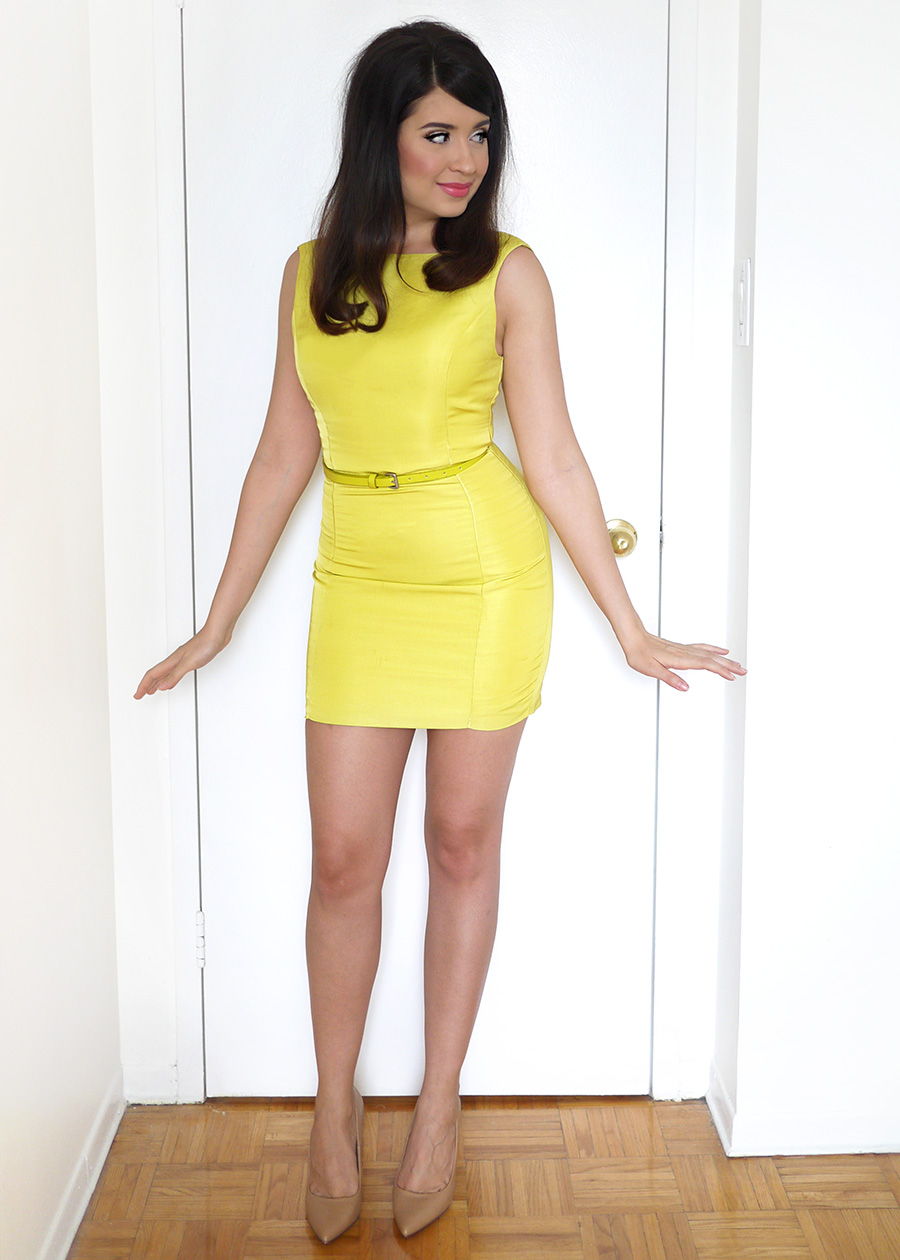 1960s Costume
If you're a fan of the swingin' sixties style, why not take Halloween as an opportunity to dress like you stepped out of an episode of Mad Men? 1960s costumes are easy to DIY since so much of the look relies on hair and makeup. Choose a mini-dress, add heels or go-go boots, and tease that hair as high as it'll go. With a swipe of lipstick and BIG lashes, you'll look just the part.
Read more about my 1960s costume here.
So the big question is: what are you going as for Halloween this year? Let me know in the comments below.
See you on the 31st!
– Sara
Stay updated with Facebook • Twitter • Instagram • Pinterest • Bloglovin