Loving Lately: September/October 2015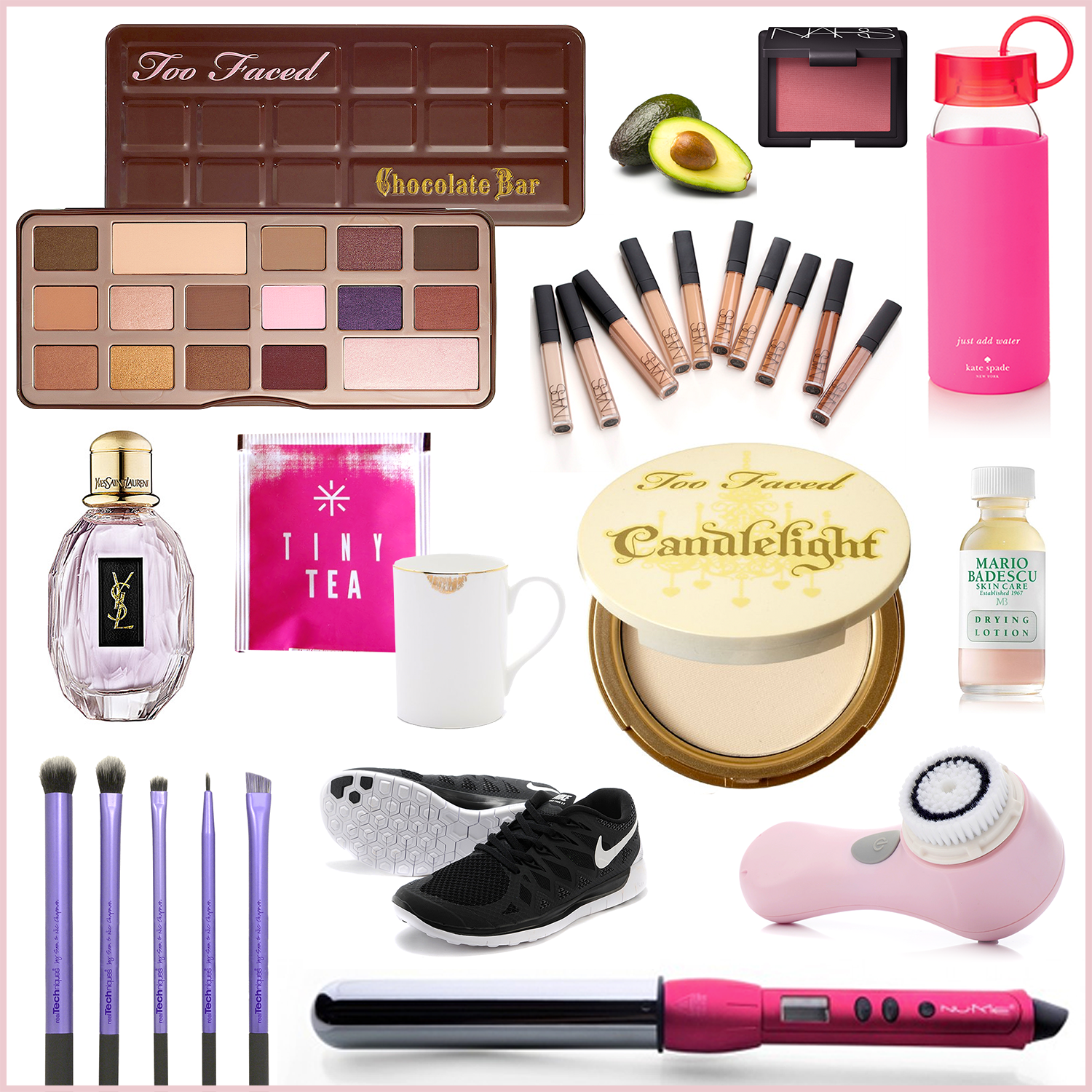 I confess, I'm a bit nosey. I absolutely love watching or reading other peoples' monthly favourites, and discovering great new products and things. It seems only fair that I should share some of my own in return. When I get excited about something – whether it's a new beauty product, a favourite food, or a show I've been obsessing over – I like to share it with everyone I know. If you follow me on instagram, you've already had a peek at some of these!
So without any further ado: here's an extensive list of things I've been loving lately. It's quite long, so feel free to grab a snack or something, and then settle in to scroll. Don't worry, I've sorted it into categories. 
Beauty
Too Faced – The Chocolate Bar Palette
I've been lusting over this palette for over a year, and I finally treated myself to it. It quickly became my absolute favourite palette, and not just because the packaging is beyond adorable. Each shadow is beautiful, and the colours combine to make the loveliest eyeshadow looks. It's got the perfect combination of mattes and shimmers, and all the nudes your heart could desire, plus a few fun shades. I've had such fun experimenting with it so far! It certainly doesn't hurt that the shadow names are adorable, or that the palette smells of chocolate, either.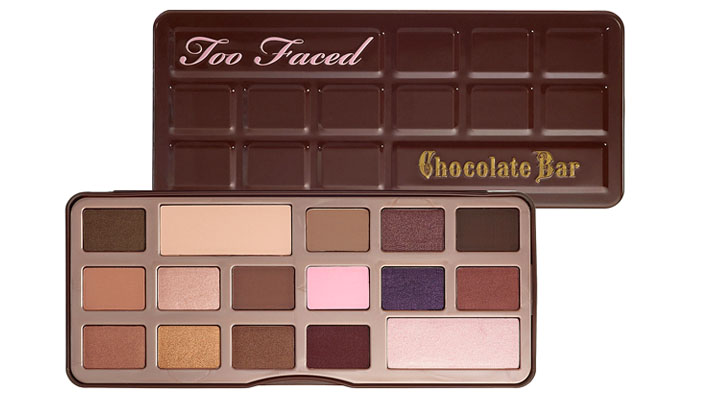 These were in my last favourites post, too! Last time, it was the "core collection", but this time, the Real Techniques "starter set". You get five brushes in this kit: a base shadow brush, deluxe crease brush, an accent brush, a fine liner brush, and a brow brush. I use the deluxe crease brush to flawlessly apply my under-eye concealer (keep reading!) and it's the bomb dot com. Out of all the brushes I've ever tried, including MAC brushes, Sephora brushes, and Sigma brushes – Real Techniques are my favourite by FAR. They're so soft, incredible quality, and most importantly, DON'T SHED! Seriously, get these brushes.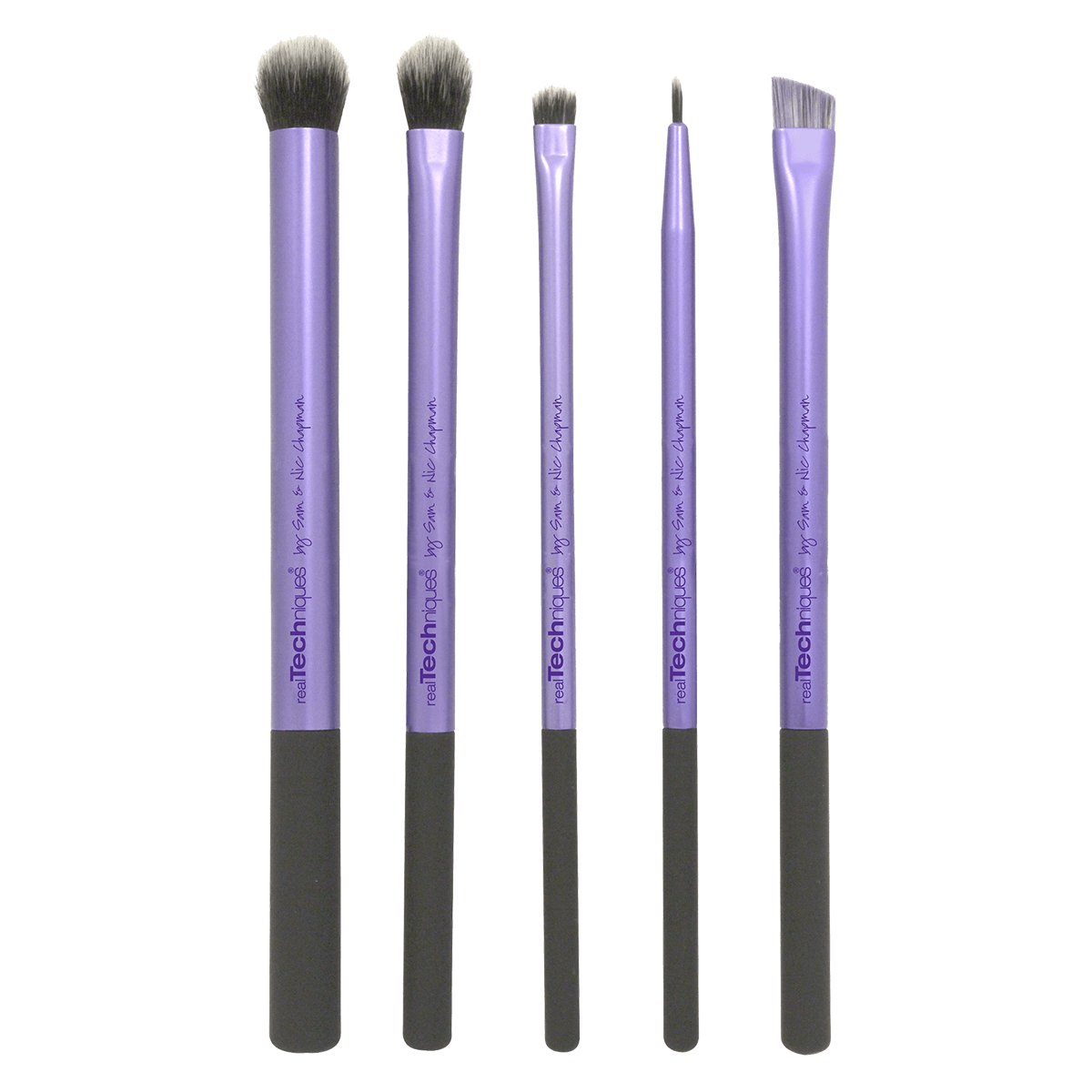 Nars Radiant Creamy Concealer This was another item that sat on my wish list for ages until I finally took the plunge. In case it helps you, I use the colour "Custard", and swipe it under my eyes with the doe foot applicator, blending it out with the aforementioned Real Techniques deluxe crease brush. It has amazing coverage, feels comfortable, wears well, and really brightens up the area nicely.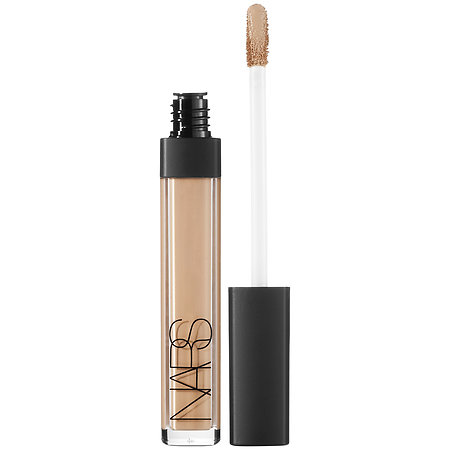 Anastasia Brow Wiz Until very recently, I was strictly a brow-powder-kinda-gal. I'd bought this product ages ago after hearing quite a lot of hype, and it just sat in my beauty drawer, unused and sad. I rediscovered it a few weeks ago and tried it on just for fun – and loved it! It gives a bolder brow, and fills in sparse spots more effectively than a powder can, because by using small strokes, you can mimic brow hairs. I don't use it daily, but always reach for it when I'm doing full glam now.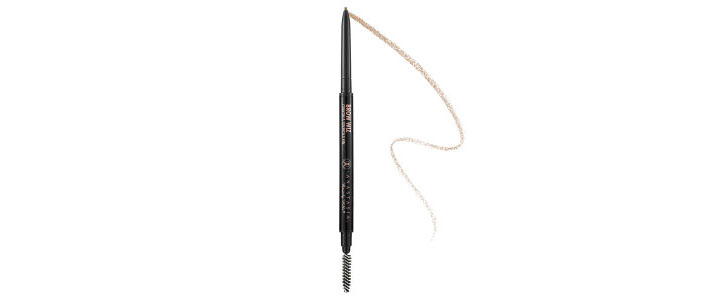 Mr. Blanc Teeth Whitening Strips This counts as beauty, right? I like to keep my teeth pearly white as much as the next person, but I am weary of the costs, both to my wallet and to my enamel. I've tried Crest Whitestrips before, and while they certainly did whiten, I noticed my teeth would get worryingly sensitive after a few uses. Mr. Blanc is the answer! Not only are they easier to use than Whitestrips and actually grip your teeth better, they are a non peroxide whitening product, meaning they're safe for your teeth's precious enamel. I like to wear them while I get other things done, because #millenialmultitasking. I have a set on right now!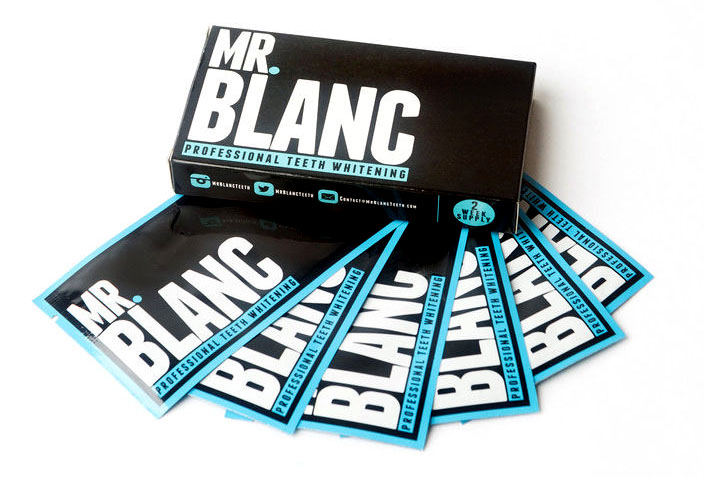 Guerlain Terracotta Bronzing Powder
Another repeat offender to the favourites list, but one I absolutely couldn't leave out. I bought this bronzer last year, and can't imagine living without it. It's stupidly expensive, so I do wish I hated it, but alas, it has reached 'holy grail' status. I'm stuck with it forever! On the plus side, it gives a gorgeous sun-kissed glow, and has very fine subtle shimmer. I use the colour 03 on my cheeks, temples, and bit down my nose. I use it daily and still haven't made much of a dent in it, so at least there's that!
This stuff is BANANAS. I don't know why more people aren't raving about it! It's less obvious and sparkly than a traditional highlighting powder (say, NARS Albatross) but it's purpose is different, too. While you'd use a typical highlighter just on the very highest points of your face, like the tops of your cheekbones, your cupid's bow, and the bridge of your nose, this one is almost like a contouring powder. I use it on all the high planes of my face. It has a subtle shimmer that diffuses light and gives you an IRL soft-focus filter.
The perfect pinky-peach blush for light to medium complexions. It's super pigmented, so you only need a little. Perfect for sculpting out those cheekbones, too.
If you've been a follower of this blog for a while, then you probably know how dearly I love my ghd 1″ styler. And I still do! I use it daily to style my hair, de-frizz, and give myself loose waves/curls. But discovering the 32mm Nume has been a revelation. When I want big, glossy Disney-princess curls or glamorous vintage waves, this is what a reach for. The large barrel is perfect for creating that perfect 1940s S-wave, and the heat-protecting glove it comes with makes it easy to use, even for a somewhat clumsy beginner like myself.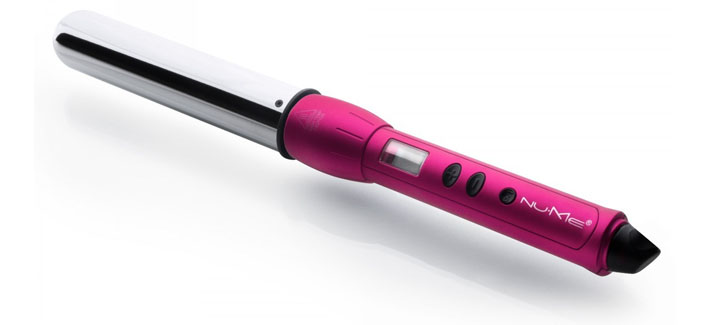 I have a decently sized perfume collection, but YSL Parisienne was the first proper perfume I ever bought myself as an adult, so it holds a special place in my heart. It's a sultry scent with notes of blackberry and rose. I love it, and I've recently rediscovered it as my nighttime scent of choice.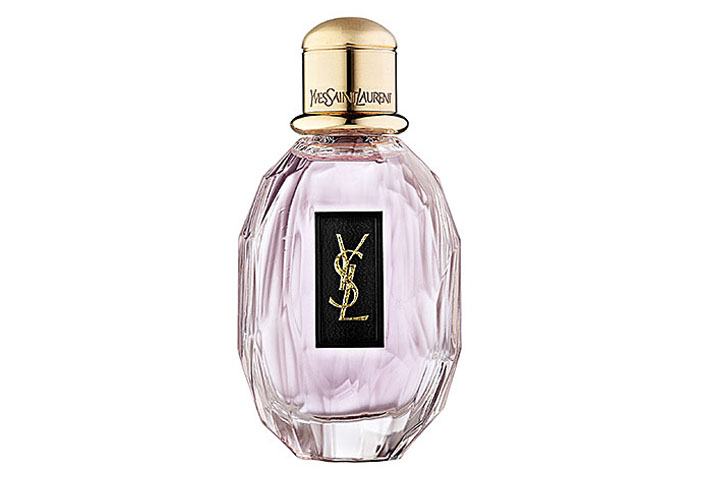 Skincare
Anyone who has acne-prone skin, like me, knows the quest for the perfect skincare routine. I've overhauled mine lately, and have definitely seen results. Once a bit more time has passed and I feel confident it's not just a happy fluke, I'd be happy to share my new routine, if you guys are interested. Avocado oil is certainly part of it: of all the high-end face lotions and creams I've tried, and all the natural oils (like olive and almond), my skin always loves avocado oil best. I apply it at bedtime on a freshly cleaned face, and wake up with baby smooth, glowing skin. This is the brand I use – it's all natural, has one ingredient, and won't clog your pores. And a bottle of this stuff will last you through this life and the next. Best deal ever!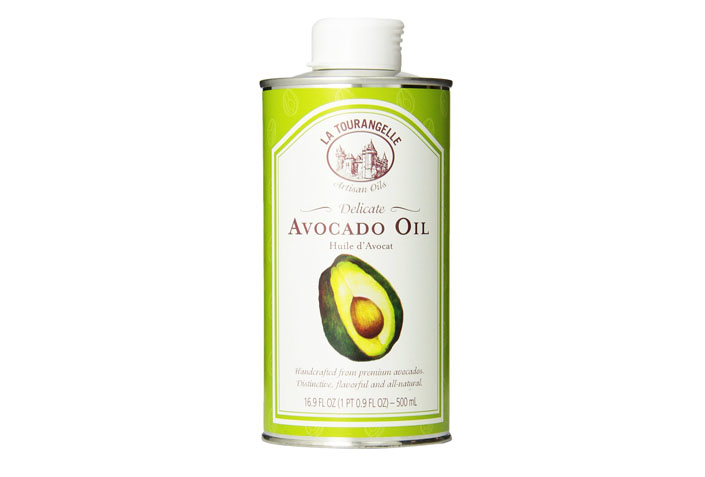 Mario Badescu Drying Lotion
If you follow any beauty gurus at all, you've probably already heard about this. It's a spot-treatment concoction that uses a powerful combination of calamine lotion, salicylic acid and more to kill bacteria and make pimples calm down before the situation gets too dire. You're meant to dip a cotton swab into the bottle while the ingredients are still separated, apply it to any spots on your face, and leave it to dry them overnight. It seems to be working well so far!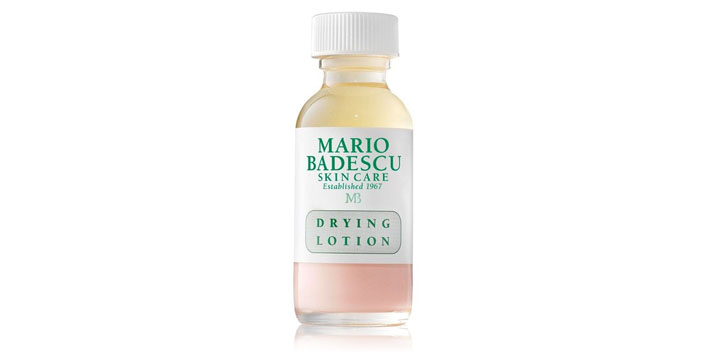 I've had this for a few years now, but go through phases with it. Sometimes I use it diligently, but other times I forget about it for a few months. Lately I've fallen back in love with it, and use it once a day to really scrub out my pores and make sure any dirt and makeup is cleaned off my skin. For those unfamiliar, it's kind of like an electric toothbrush for your face. You apply a cleanser to the brush head and move it in small circles around your face, particularly your t-zone. Remember that when you start using it, you'll break out more than usual, but don't panic! This is only because you're bringing dirt and bacteria to the surface of your skin. Once you get into the swing of things, you'll notice your skin starting to clear up. It's kind of a fun facial massage, too!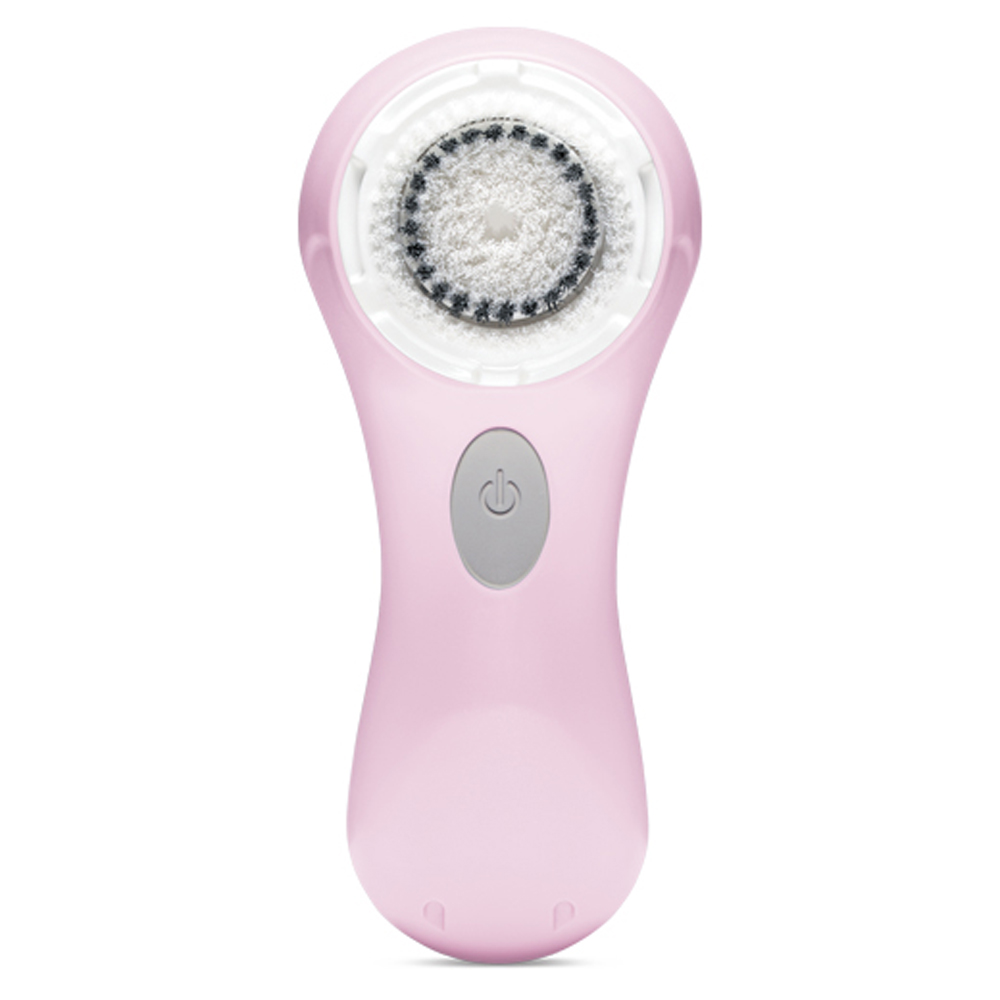 Health and Fitness
I love teas, and whoever said that tea was like a hug from the inside was absolutely right. The only thing better than a hug from the inside is a hug with added health benefits! Tiny Tea has natural ingredients and uses the principles of traditional Chinese medicine to help with your digestion, reduce bloating, improve problematic skin, and cut down on cravings. I drink it daily, and in addition to a healthier diet, have really been seeing results – particularly in the bloating and craving departments.
Boxing, Kickboxing, Yoga, and Aerial Yoga
It finally happened: this sloth-in-human-form has joined a gym! Possibly more surprising? I've actually been going consistently a few times a week for over two months now. I felt I had to include this in my favourites, because it has not only introduced physical activity in my (literal) Netflix-and-chill life, but it's also been a great way to cope with stress and anxiety in what has been a rocky (no pun intended) time. No matter what my day has been like, punching or kicking it out or finding a bit of peace with yoga gives me endorphins and helps balance me again.
  Kate Spade Water Bottle & Nike Free 5.0 Running Shoes I needed to explain that first bit so that these next two items had some context. You can't go to the gym without water, and I was determined to find the cutest water bottle around. I think I did it – Kate Spade to the rescue once again!  As for gym shoes, I'd wanted a pair of these Nike Free 5.0s long before I had a reason to buy them. I promised myself that if I went to the gym consistently for a month, I'd earn the right to buy them. These are the best shoes I've ever owned. They are unbelievably light, comfortable, and flexible, and I want to wear them forever and ever and with any outfit.
  Peanut Butter & Co. All Natural Peanut Butters I'm already drooling just typing this out. You. Need. These. In. Your. Life. Please, just trust me on this. Dark Chocolate Dreams and White Chocolate Wonderful are my two personal favourite flavours. I love spooning big globs of it with juicy Fuji apples – it's the perfect healthy snack or dessert, and totally kicks a sweet-tooth craving in the butt(er). They also go great in healthy "milkshakes" – check out my White Chocolate Peanut Butter Banana recipe here!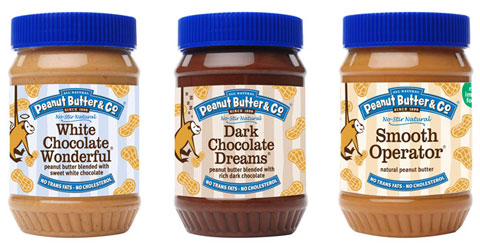 Other Random Favorites
Fall-Scented EVERYTHING! (Bath and Body Works Foaming Soaps) Would I be a woman with a blog if I didn't love fall and all it entails? I don't think so. I'm not one to go all-out and decorate my whole apartment seasonally, but I do like little touches in the form of pretty-smelling things. Which means I'm all about those scented soaps and candles. I've got Pumpkin Cupcake in my bathroom right now!
  Gold Lacquer Square Tray  I am an (undercover) slob, so I like to eat in bed. But I don't want to get crumbs everywhere and attract unwelcome friends! Eating in bed on a tray will solve that problem while making you feel fancy as f*** in the process. Beautiful serving trays are also great for entertaining, or simply as decor pieces in your home. I like this gold tray so much, I have two! One to eat off of, and one as decor for my brand new mini-bar.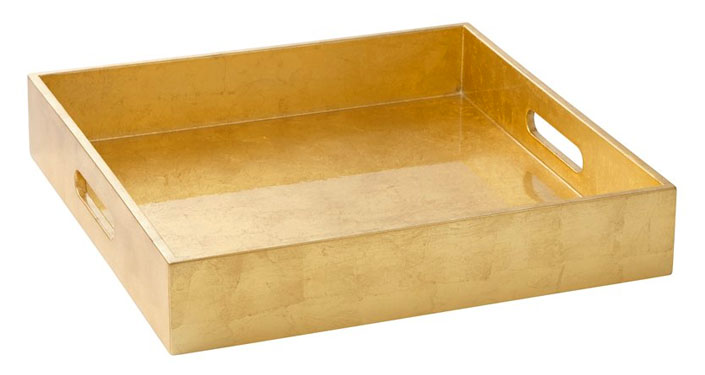 Starbucks Green Tea Lattes It may be the season for pumpkin spice lattes, and perhaps this is somewhat blasphemous, but I discovered green tea lattes lately and can't get enough of them. I order mine nonfat and half sweet, but do you, boo boo. It is the loveliest start to the work day! Empire If you made it this far into the post, congratulations! I thought I'd share a TV favourite with you this time. I discovered the show Empire…last week? I think? So naturally I'm all caught up. I love it! Taraji P. Henson is INCREDIBLE as Cookie, and the show is sort of half soap opera, half Shakespearean tragedy, with a wickedly good script. It gives you a glimpse into the world of ultra-rich hip hop moguls, and the original music in the show is produced by Timbaland. Please watch it, because I need more people to discuss it with. Also, the fashion. I die. I DIE. Want a taste of the show? Watch this clip – I've had this song on a loop for 3 days.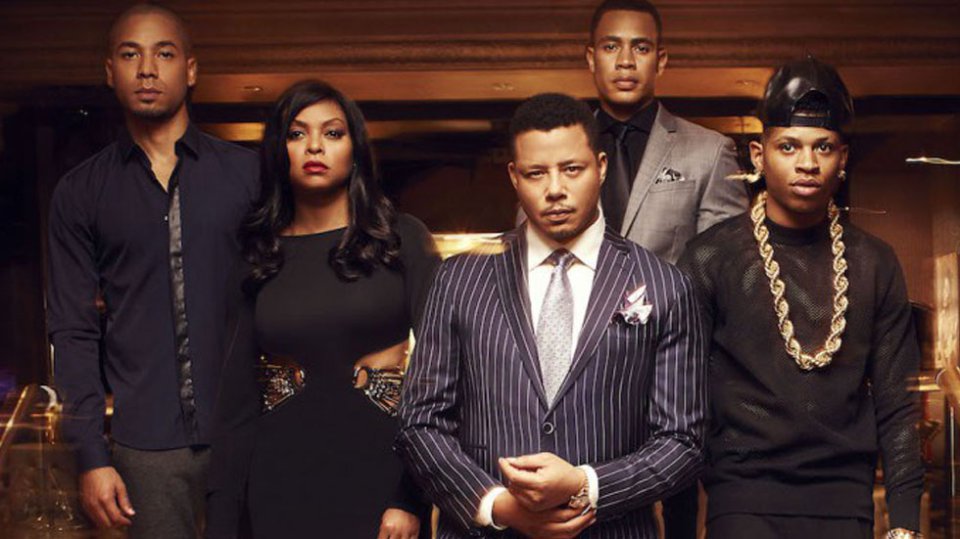 What have you been loving lately? Beauty products? Food? TV shows? Something else? Leave it in the comments! x
– Sara
Stay updated with Facebook • Twitter • Instagram • Pinterest • Bloglovin