Navy Striped Wiggle Dress Outfit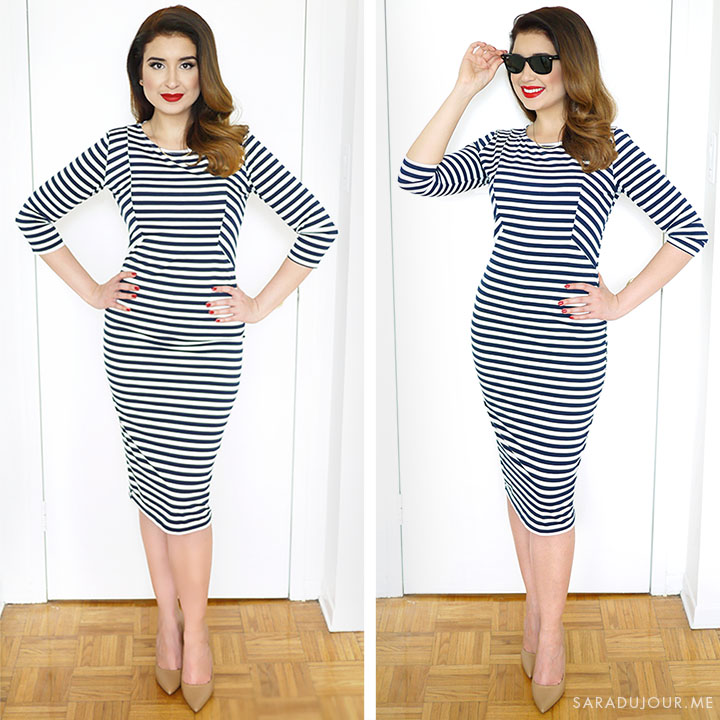 Striped dress | Ray-Ban Wayfarers | Red lipstick
Happy Monday! I hope you all had wonderful, relaxing weekends that made the most of the sunshine. My weekend was filled with wine, old friends and new, Italian food, laughter and gossip on patios, and birthday celebrations.
On my way to the first birthday, I bumped into a reader of the blog in a shared Uber! It was sort of an out-of-body experience, but Lisa was incredibly sweet and made me feel so special. Thanks for following my blog all this time, Lisa! It was fantastic to meet you.
But you all came here for an outfit post, so let's jump into it.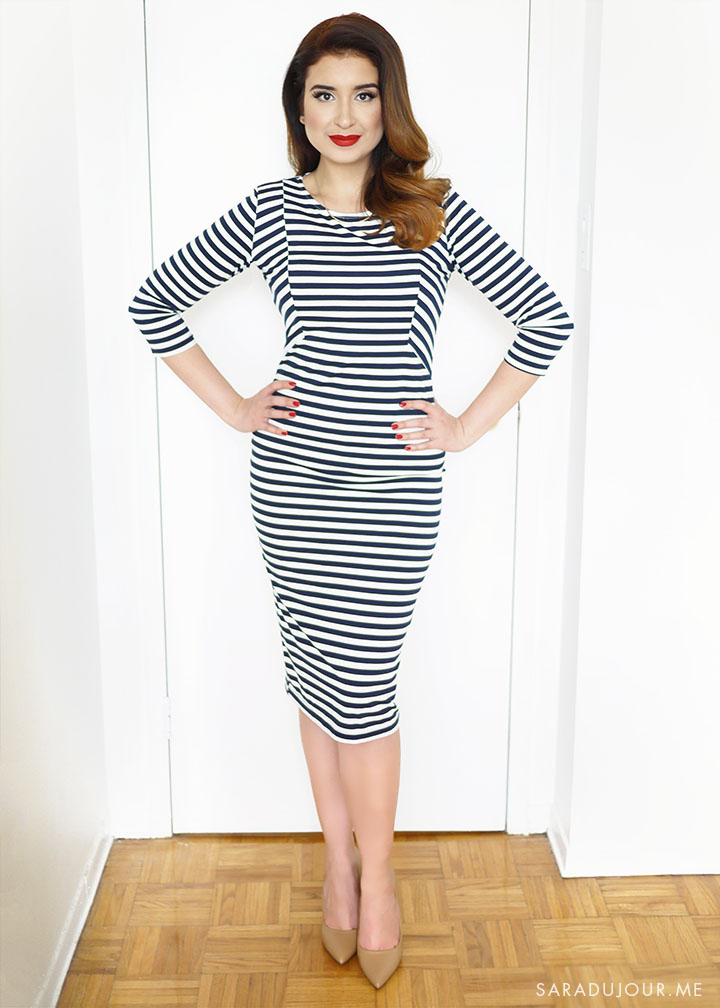 This navy striped dress might be one of my most-worn dresses of the season, and given what a steal it is, that makes it an excellent buy. I found it at She In (which, let's face it, is a bit of a gamble in terms of quality) but it far surpassed my expectations. It fit like a glove, hugging every curve perfectly, and the pattern and cut make it remarkably flattering. The way the stripes are positioned creates the effect of a more narrow waist and an hourglass figure – even if your natural waist isn't super defined. Thanks, optical illusions!
It's made from a lightweight, breathable material, making it perfect a hot summer's day or night. In the spring, I styled it with a trench coat, but these days I just throw on a pair of heels and sunglasses, and I'm out the door and ready for a sunny patio or dinner date.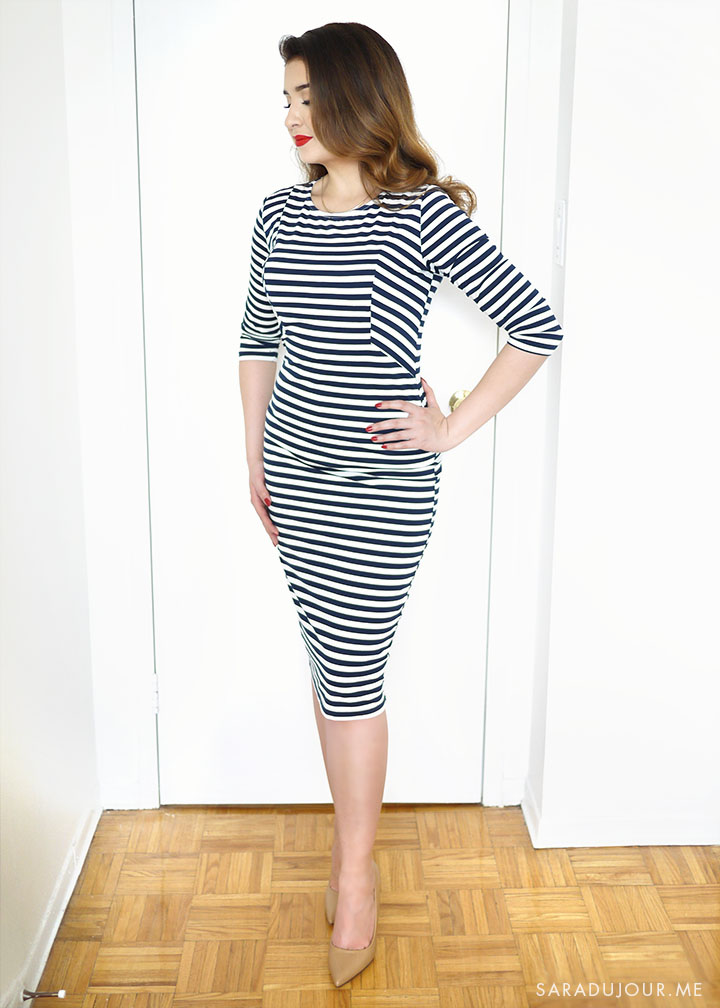 I love a pencil skirt or dress, particularly one that hits just below the knee. They're classy yet sexy, and you can't help but put a little extra wiggle in your walk. Speaking of, here's a fun fact: Marilyn Monroe would file down one of her high heels a bit, to add to her sexy wiggle. She was a woman of many clever tricks!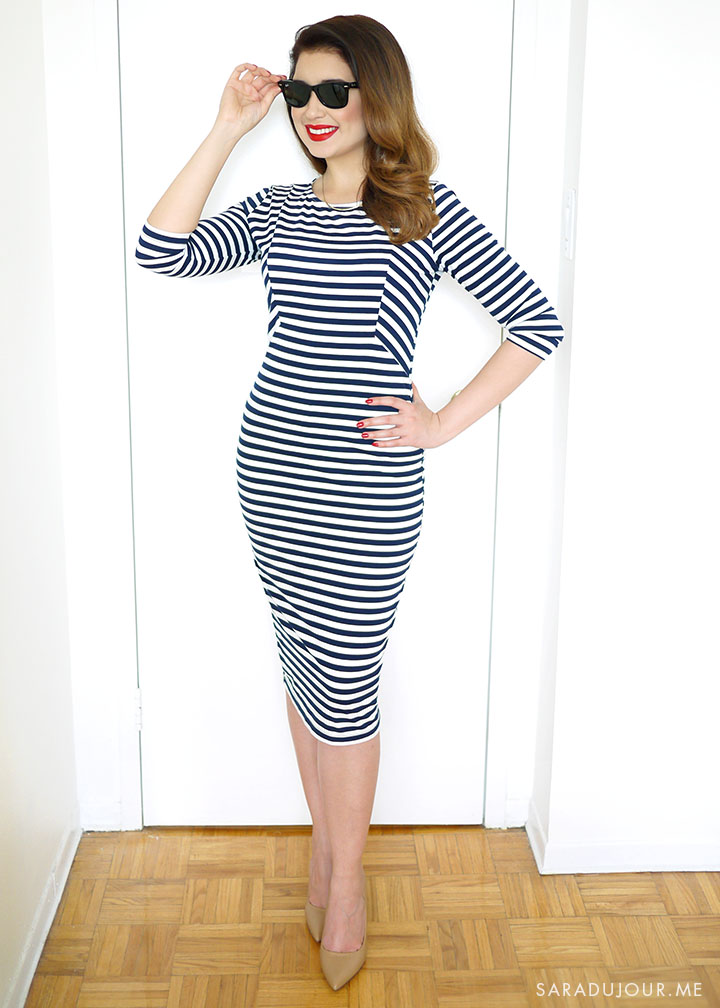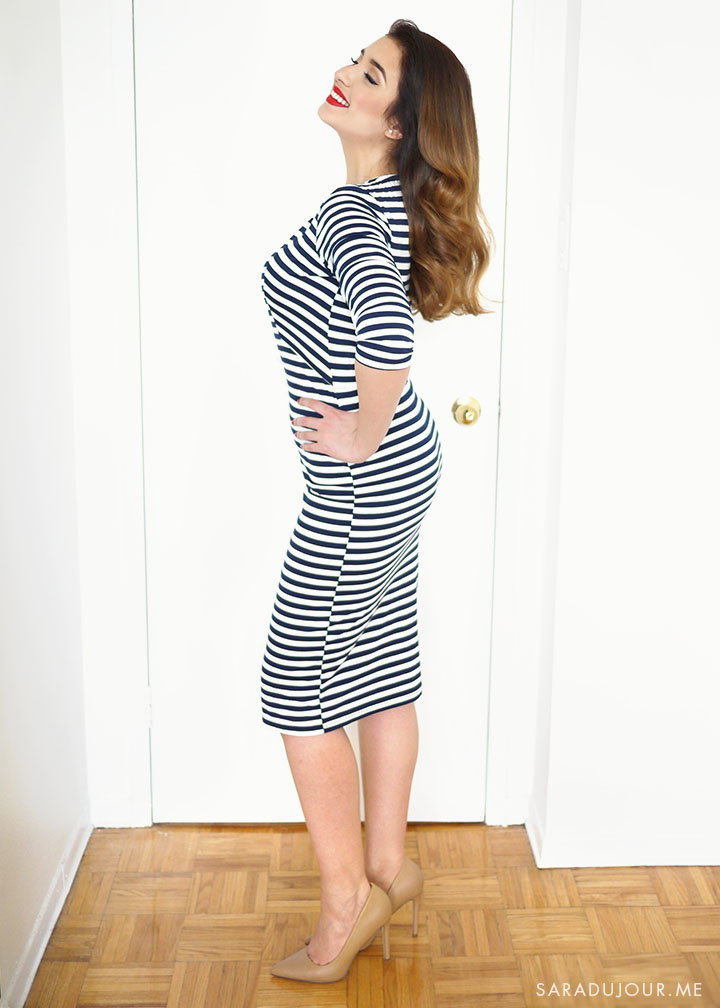 For shoes, I chose nude pointed-toe pumps that visually elongate your legs, without clashing with whatever else you're wearing. You may recognize these from my recent spring style haul!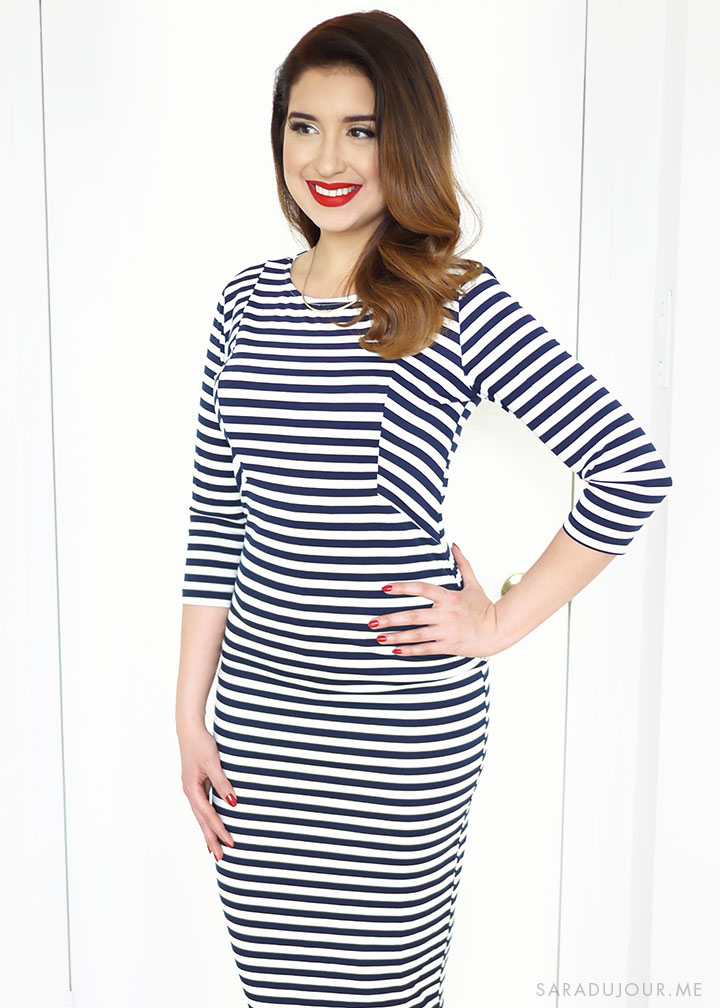 To up the retro factor I did a matte red lip to match my red manicure and a cat eye (my usual) with big lashes. This liquid lipstick, by Sephora, is a dream. It's a creamy formula that wears comfortably all day, and has a shockingly pigmented hue. The doe-foot applicator gives enough control that I can do a defined lip without lip liner, straight from the tube.
If you want to know more about my must-have makeup products I use daily, you need to read this post.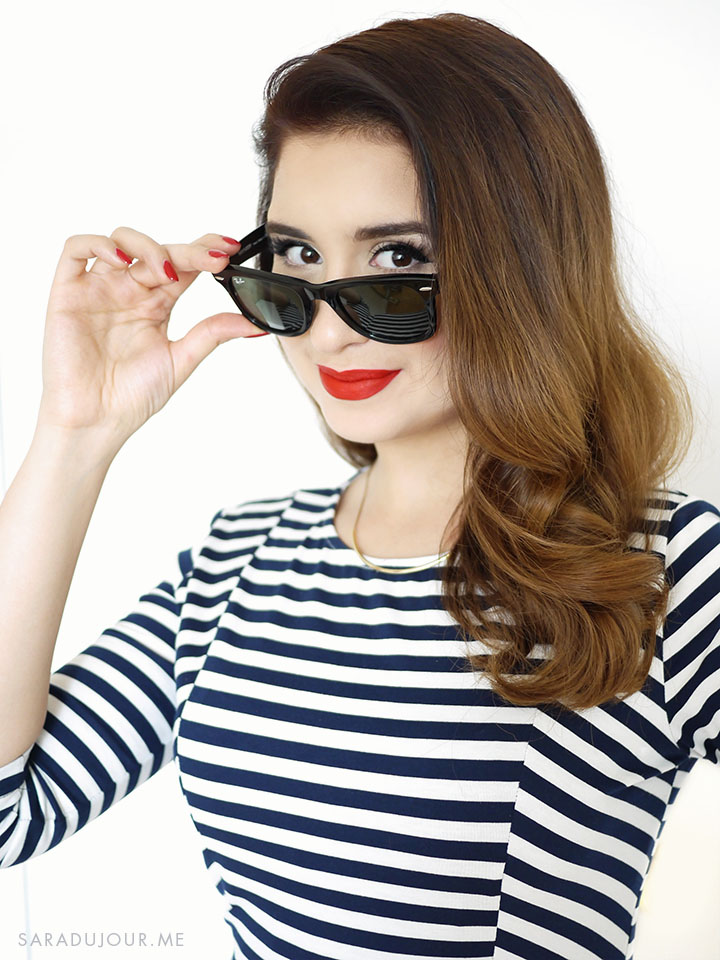 In terms of jewelry, I kept it simple with my usual pearl stud earrings that I wear just about every day, plus a simple gold curved bar necklace.
May your Mondays go smoothly and your week fly by. If you're Canadian or American, you've got a kick-ass long weekend to look forward to. Personally, I'm excited to be off on Friday for Canada day!
– Sara
Stay updated with Facebook • Twitter • Instagram • Pinterest • Bloglovin