Retro White Dress Outfit + Tobi Haul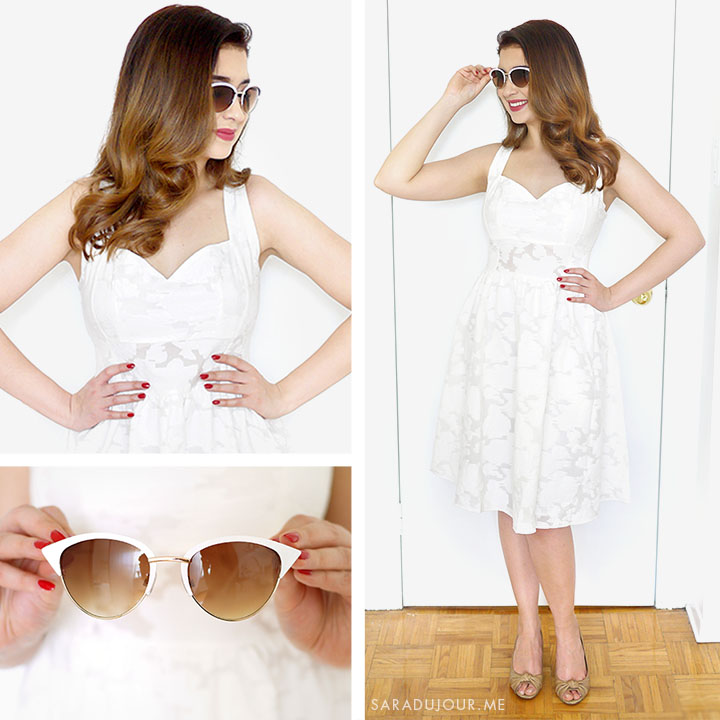 White dress c/o Tobi | Aldo kitten heels | Sole Society 'Vivian' sunglasses
This spring I've been doing something more brave than usual: I'm wearing white. I love the way white looks in an outfit, but when you're as much of a hazard to yourself as I am, wearing it is a big risk. It once took me 0.3 seconds to ruin a brand new light-coloured blouse with soy sauce. So am I being brave or foolish? You decide.
Anyway. The kind folks at Tobi recently reached out to me to collaborate with them. I'd heard of Tobi and even (online) window shopped a few times, but for whatever reason never placed an order before now. They have such a wide variety of styles, from trendy to classic pieces. And everyone gets 50%(!!!!) off their first purchase, which is wild.
I was able to pick out a few items, and now I get to show you the goodies I got and how I styled my absolute favourite piece of the bunch.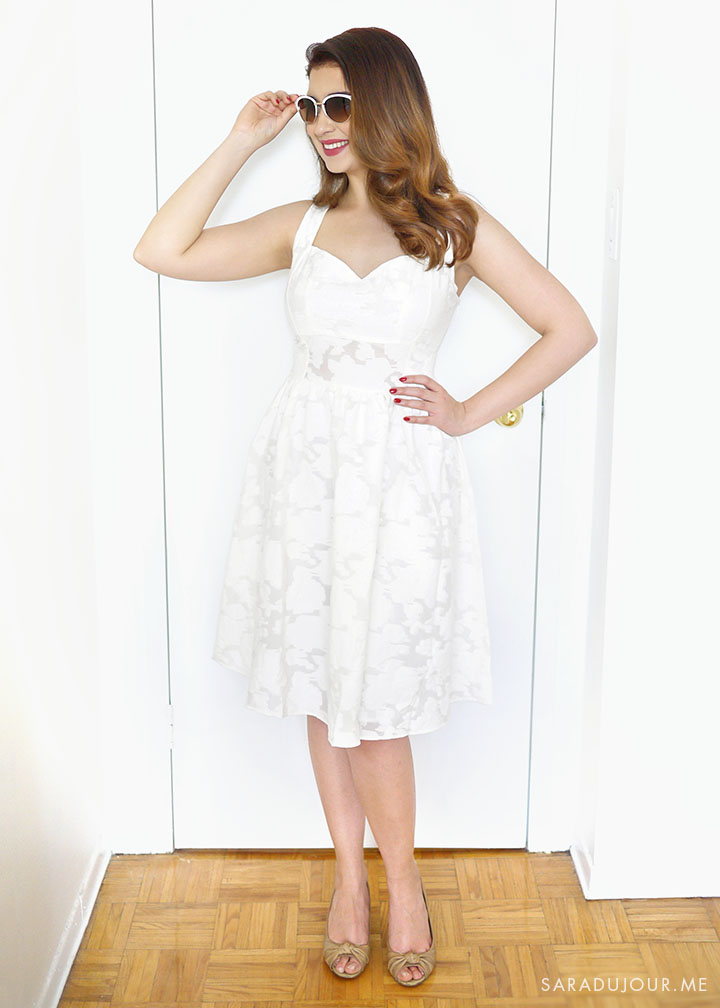 If you've stuck around for my outfit posts for a while, you know I swoon for a bit of retro flair. This dress was absolutely love at first sight. It's a textured white skater dress with a few sheer(ish) panels. It hits me right below the knee, and nicely cinches in at the waist.
It makes me feel like I should be at a fancy garden party, with a glass of champagne in my hand.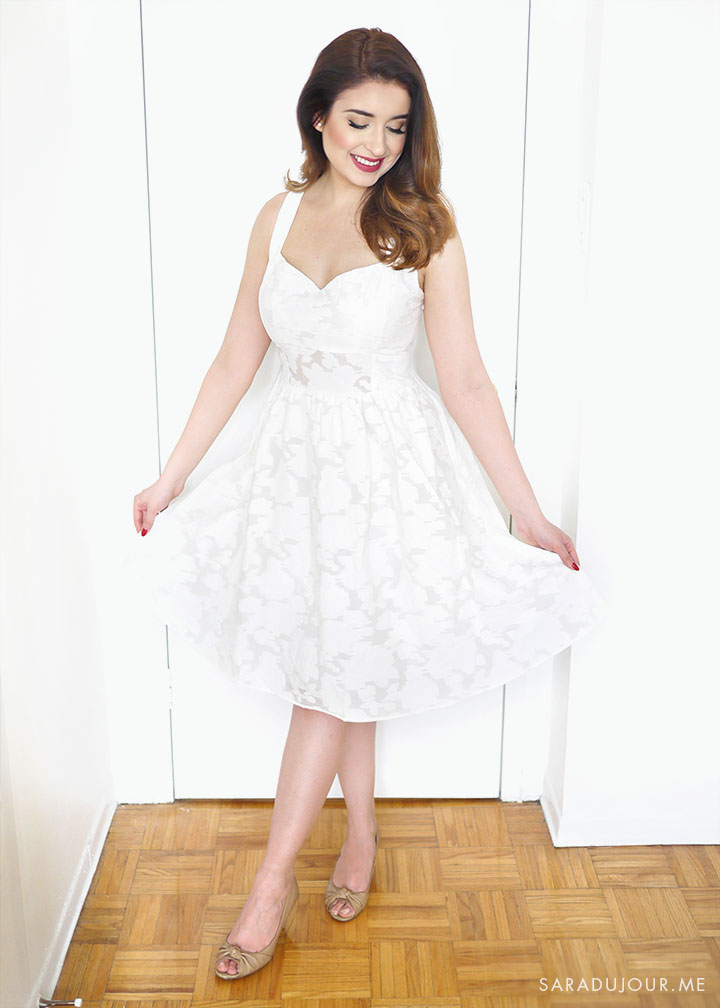 (If you're spillage-prone, don't worry. The dress also comes in black.)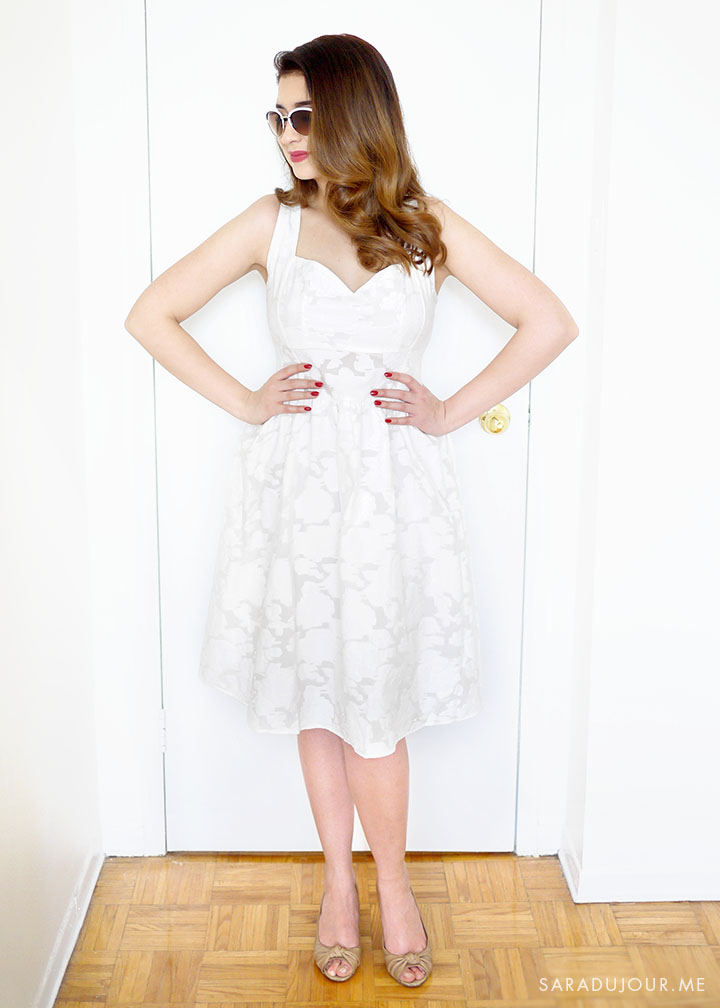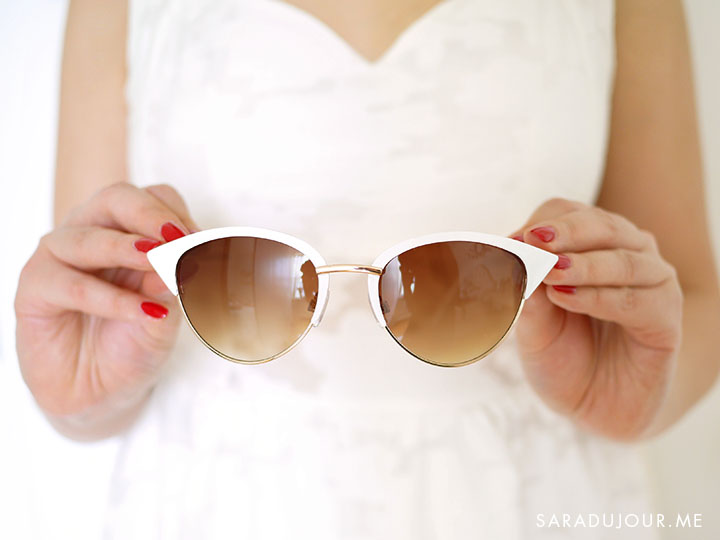 To complete the look, I styled the dress with my ol' faithful nude peep-toe kitten heels (that are so well-worn I recently had to get them re-soled at the cobbler), white Vivian cat-eye sunglasses from Sole Society, and simple pearl stud earrings.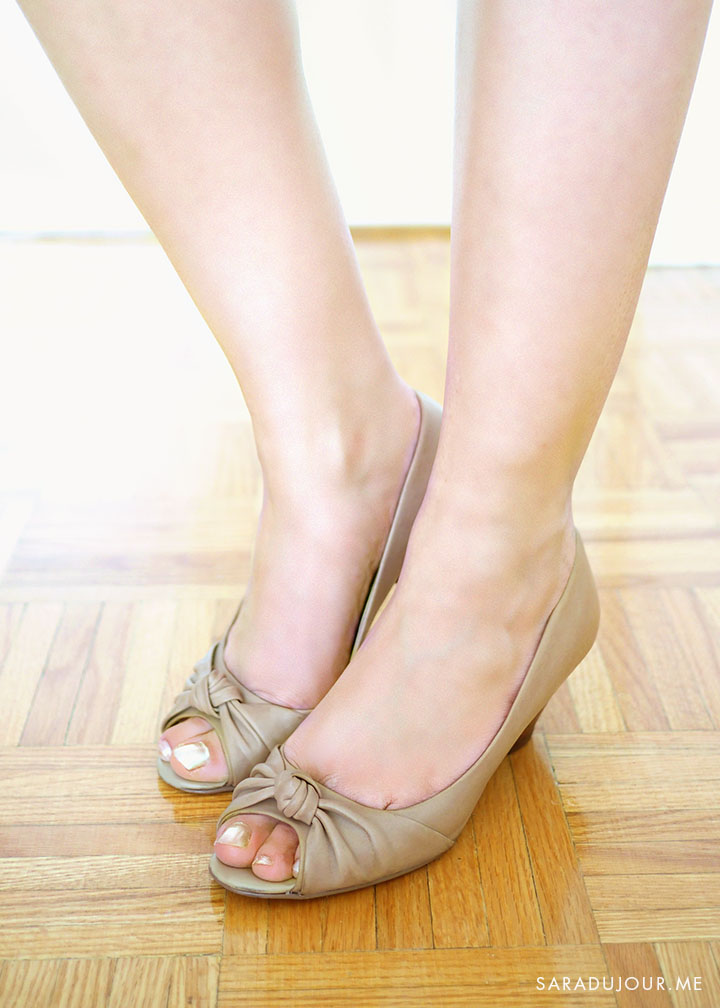 I obviously can't link to my Aldo shoes that are a million years old, but here are some similar pairs I could find! 1 | 2 | 3 | 4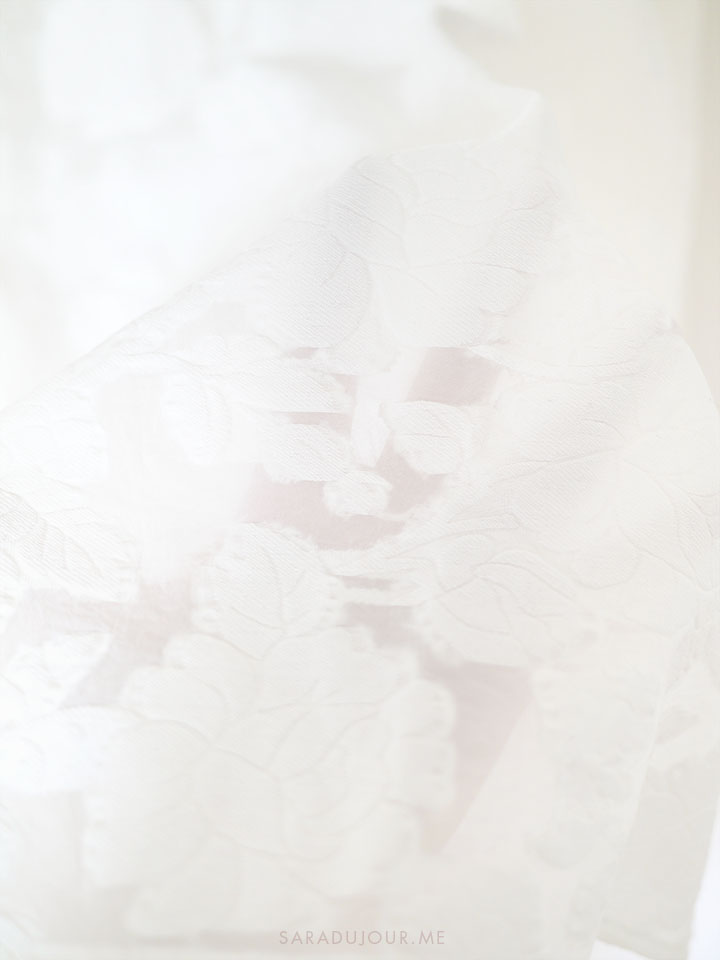 Here's a closer look at the beautiful texture and slightly sheer quality of the dress. (But don't worry, the sheer-ness isn't over any of the important bits – those are well-lined.)
Now let's get into the other two Tobi pieces I chose.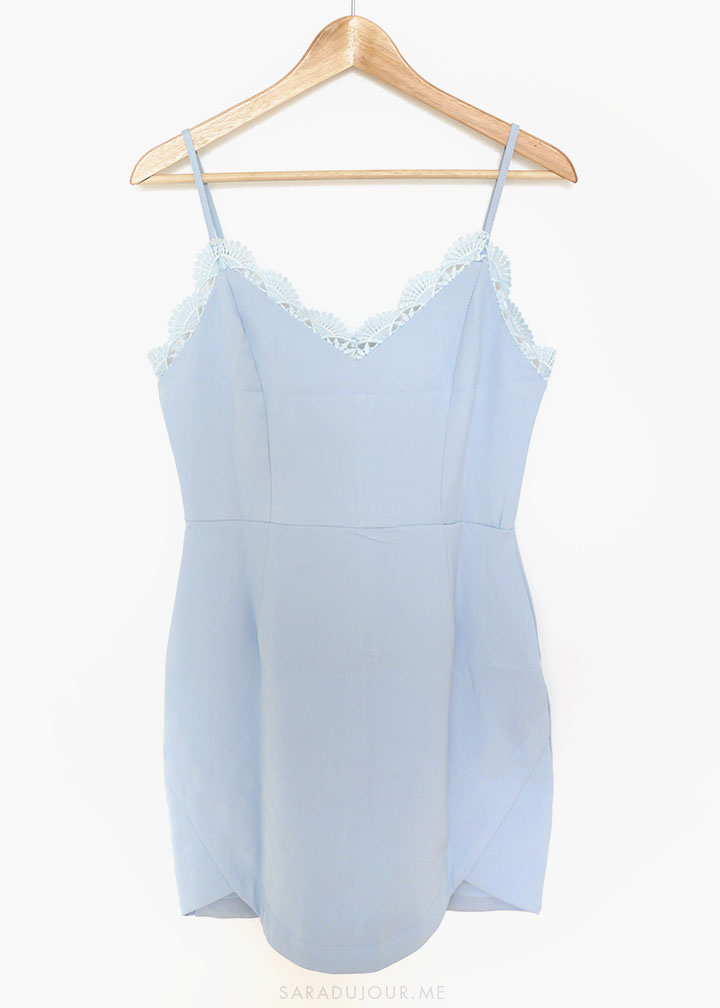 This baby blue spaghetti-strap dress with neckline detailing instantly made me think of Cinderella, because of the beautiful colour. Add a black choker and throw your hair up with a headband, and your modern-day Disney cosplay is ready to go.
It's quite a short dress (particularly if you're leggy), and has pretty, petal-like scalloping along the bottom.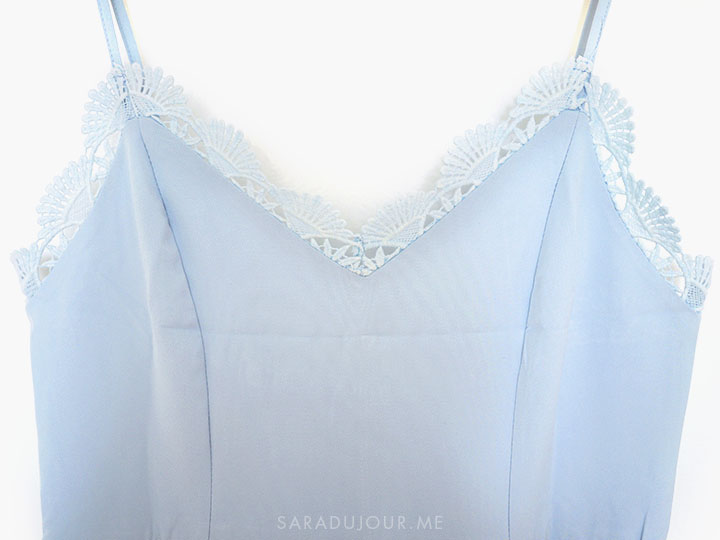 Last but not least, I picked up this gorgeous burgundy chiffon crop top. It's light and airy and will pair nicely with a high-waisted pencil skirt. Burgundy is one of those colours that looks spectacular on anyone of any colouring, in my opinion.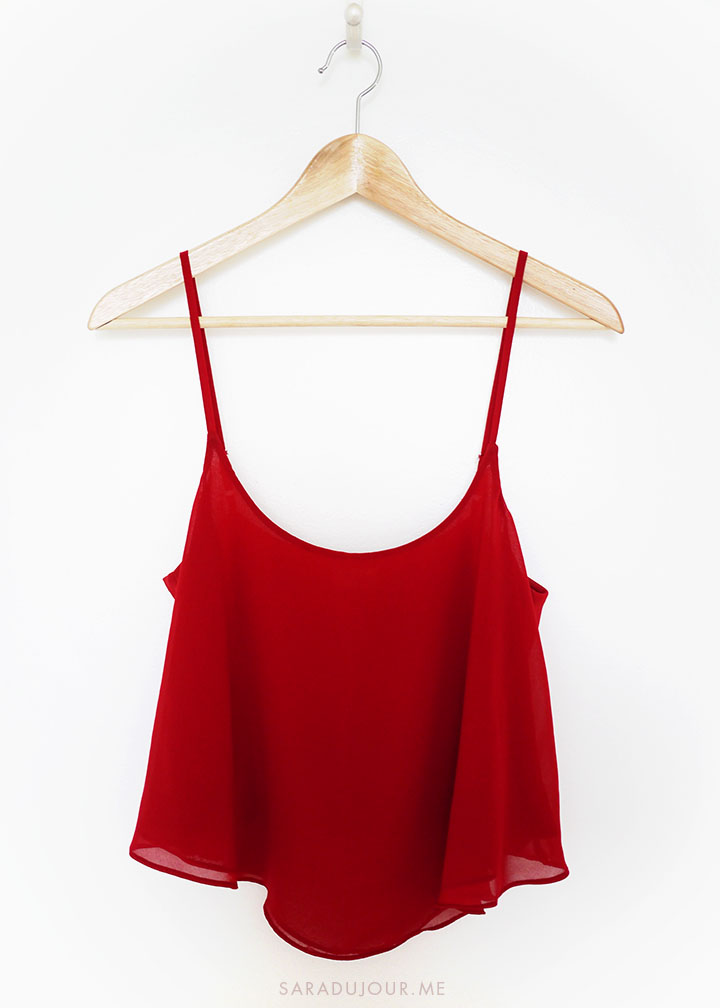 Looking for your own little treasures? Start your search here.
Shop Casual Dresses | Long Sleeve Dresses | White Dresses | Skater Dresses | Heels | Jewelry  (Don't forget you'll get 50% off your whole order!)
This is the first of many spring and summer outfit posts I have up my sleeve, so stay tuned. Winter is coming (it always is, in Canada), but for now, let's frolic in pretty dresses. x
– Sara
Stay updated with Facebook • Twitter • Instagram • Pinterest • Bloglovin