Category Archives for Costumes & Cosplays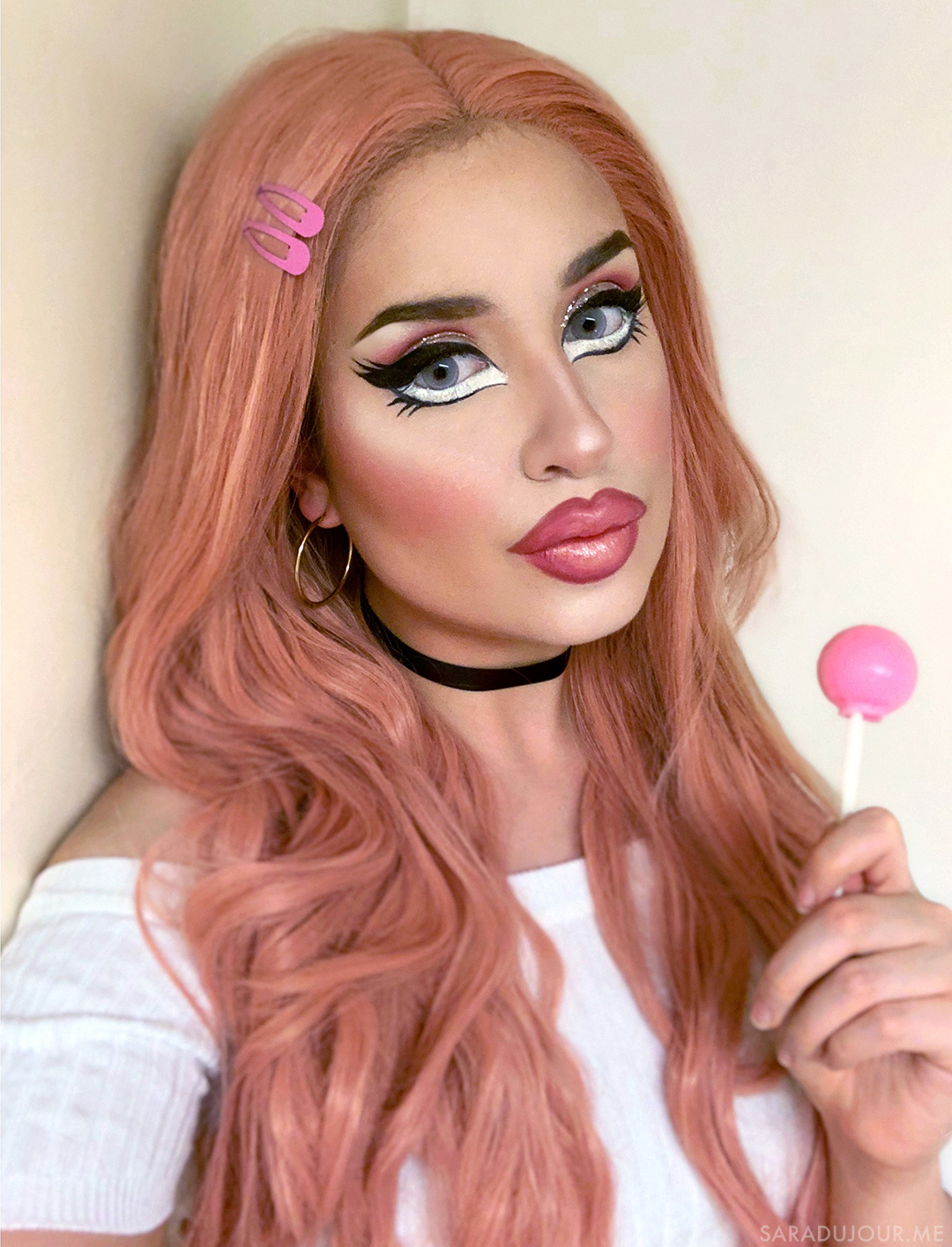 What do you do when it's Friday night, and none of your friends are free? Turn yourself into a Bratz doll, of course.
I *just* missed the Bratz era growing up (I was a Barbie, Lego, and Hot Wheels gal), but I've been seeing the Bratz challenge floating around the internet, and got the itch to try it for myself. Since we all know I'm an all natural, lip-balm-and-mascara kind of woman (ha!), this seemed like a perfect fit.
And all it took was a wig, coloured contacts, extreme contouring, dollar store accessories, and drawing my lips up to my nose. Who knew! If you're interested in a more detailed breakdown, keep reading. (more…)